Meet Our Providers
Anna Wohleking, LPC, CPCS
Philosophy of Care
Anna Wohleking is a Licensed Professional Counselor and Supervisor (LPC-S) in the state of Georgia who has over 8 years of experience partnering with children ages 4-18 and their families who are seeking help with ADHD, anxiety, PTSD, foster care, depression, anger management, mood disorders, and grief or bereavement.
She completed her Bachelor's degree in Psychology from New Mexico State University and received her Master's degree in Mental Health Counseling from Walden University. Anna utilizes person-centered therapy (PCT), dialectical behavior therapy (DBT), and play therapy techniques. She always takes great care to maintain the creativity, flexibility, and awareness necessary to best meet the needs of every unique individual and their family.
Anna seeks to establish a warm and caring relationship with you in order to assist in building on your strengths and better collaborate with you towards meeting your goals and living the meaningful life you value and desire.
Education
Walden University
Masters of Science in Mental Health Counseling
Specialties
Children and Adolescents ages 4-18.
Family therapy
Anxiety
Depression
ADD/ADHD
Mood disorders
PTSD
Trauma and abuse
Mindfulness
Adoption/Foster Care
Kathy Boyce, Resident in Counseling
Philosophy of Care
Kathy Boyce is a Licensed Associate Counselor (LPC-A) with over 3 years of experience providing care to adult clients seeking assistance with sexual dysfunction, depression, anxiety, and childhood trauma. Kathy can provide insights from both a religious and secular perspective. Kathy is both an LGBTQIA ally and kink-affirming.
Kathy received her Master's degree in Counseling from Crown College. She utilizes person-centered approaches, internal family systems therapy, and cognitive behavioral therapy (CBT) to carefully listen to your needs and thoughts and help you set therapeutic goals. Kathy will encourage honesty and openness. She'll help keep you on track as you continue meeting your goals, while still attending to current events that need attention.
Kathy is compassionate but honest and challenging. If you are ready to do more than just cope—if you are ready to finally heal and move past the barriers in your life, start attending therapy with Kathy. Find the help, support, and healing you have been looking for. Together, you'll be able to heal from your past so that you can change your future. She offers genuine therapeutic interventions in order to get you to your goals. Don't just cope, heal, gain insight, and live your best life.
Education
Crown College
Master of Counseling
Specialties
Anxiety

Depression

Sex Therapy

Sexual Abuse

Sexual Orientation/ Lesbian, Gay, Bisexual
Kendria Johnson, LAPC
Philosophy of Care

Kendria Johnson is an Associate Professional Counselor with over 9 years of experience in the mental health field. During her tenure in mental health, Kendria has worked with a wide range of clients in various local and state agencies; including foster care, community mental health, and outpatient settings.
Kendria received her Bachelor's in African American Studies and Psychology from Georgia State University and her Master's in Professional Counseling from Liberty University. She has a passion for single mothers, teen parents, and helping families communicate effectively in co-parenting relationships.
Kendria strongly believes in helping people unpack their baggage and live life with more passion and clarity. In each session, Kendria partners with her clients to restore wholeness and equip them with practical tools and skills to help them thrive.
Education
Master's in Professional Counseling
Liberty University
Specialties
Depression

Stress Management

Co-Parenting Issues

Relationship Issues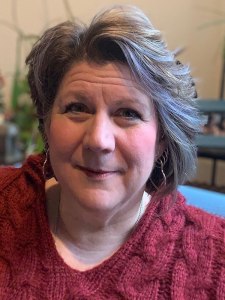 Self Pay Rate: $99
Beth Phillips, LCSW
Philosophy of Care

Beth Phillips is a Licensed Clinical Social Worker in the state of Georgia. She works closely with adults between the ages of 21 and 70 who are struggling to function to the fullest potential in their daily life.
Beth holds a Master of Social Work (MSW) degree from the University of Georgia in Athens (GO DAWGS!) and a Bachelor of Arts (B.A.) degree in Psychology from Argosy University of Atlanta. Additionally, she is EMDR trained via an EMDRIA approved provider. Beth subscribes to the Code of Ethics of the National Association of Social Workers, of which she is a member.
Beth's clinical approach is intentionally eclectic, empathetic, and person-centered, valuing a highly connected client-therapist relationship. Her practice is informed significantly by CBT, DBT, EMDR, and a diverse mix of other theoretical approaches, however, remains based in mindfulness and maintains the flexibility required to best meet your needs.
Beth provides therapeutic services to individuals viewing life through many different lenses and will meet you where you are, working together to create and implement a plan for a better life. Her greatest joy is celebrating with a client their victories, achieved goals, improved relationships, and finding hope where there once was darkness.
Education
University of Georgia
Master of Social Work
Specialties
Depression
Anxiety
Stress management
Self-esteem
Anger management
Trauma
Relationship and communication issues
Logan Benitez, LMFT
Philosophy of Care
Logan is a Licensed Marriage and Family Therapist (LMFT) in the state of Georgia who has been working with teens, couples, adults, and families for over 5 years. He specializes in addressing issues related to depression, anxiety, ADHD, OCD, family conflict, bipolar disorder, anger management, and more.
Logan obtained his Bachelor's degree in Psychology and his Master's degree in Marriage and Family Therapy from Valdosta State University.
He uses a collaborative and systemic approach with clients and also favors therapy modalities such as strategic therapy, narrative therapy, structural family therapy, brief therapy, dialectical behavior therapy (DBT), and mindfulness-based therapy to address clients' needs.
He welcomes and values the diversity and unique experience every client brings to the therapy relationship, learning from and incorporating them into the therapy process. Logan strives to meet clients where they are, work together to emphasize strengths, and challenge them to promote growth and empowerment so they can find contentment and resiliency during difficult times.
Education
Master of Science in Marriage and Family Therapy
Valdosta State University
Specialties
D

epression

Anxiety

Relationship issues

Life transitions

Grief / bereavement

Mood / emotional g


Self-esteem

Faith-based therapy

Trauma / PTSD


LGBTQ+ issues.