Darren Love, Psy.D
Dr. Love is a Licensed Clinical Psychologist in the State of Virginia. He has been providing clinical services to late adolescents (above age 14), adults, and older adults for 10 years. He utilizes Cognitive Behavioral Therapy and Acceptance and Commitment Therapy to help individuals and couples reach their desired goal in life. He utilizes a variety of relaxation techniques including hypnosis to help patients manage their overall symptoms. Dr. Love has a passion for helping patients living with chronic medical diseases and pain, depression, anxiety, adjustment disorders and stress management. He has experience working with individuals and groups. Dr. Love has extensive experience in performing psychological testing for pre-surgical evaluation (spinal cord stimulators and bariatric), ADHD, IQ, personality and emotional functioning.
Dr. Love has a Psy.D. in Clinical Psychology from Midwestern University in Glendale, AZ. He completed a behavioral medicine internship from Wheaton Franciscan Healthcare-All Saints in Racine, WI before completing a post-doctoral residency in Health Psychology with an emphasis in Pain Management and Gero-psychology from Psychology Specialists in Decatur, IL. Dr. Love also holds a Masters in Biomedical Sciences from Midwestern University-Glendale and is in the process of completing a Masters in Psychopharmacology from New Mexico State University in Las Cruces, New Mexico.
**Saturday sessions are available.
"If we believe that tomorrow will be better, we can bear a hardship today." – Thich Nhat Hanh
---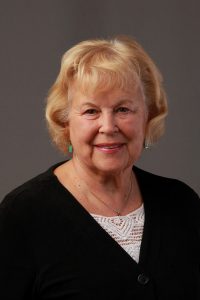 Branda Cahill, LCSW
I was raised in New England but am a southern girl in my heart. My mother was born in Hampton and I spent many summers enjoying the Virginia beaches and hospitality. I am the eldest of 6, we are scattered from Arizona to New Jersey but remain close. I attended undergraduate school at Elon College in North Carolina and obtained my Masters from Southern Connecticut State University. I am a widow and was married for over 30 years. I love to travel and have lived in England, and Morocco. I have traveled to more recently to China and.Tibet
I have over 20 years of experience as a clinical social worker/therapist. providing individual and family therapy. I have experience with diverse populations and have worked both as a private therapist and a therapist for patients with both psychiatric and substance abuse issues. I use an approach that includes working with a persons strengths and their capacity for change. I assist clients in developing treatment goals to improve their quality of life and developing a more positive self image with more effective ways of coping and decreasing stress.
---