Meet our Providers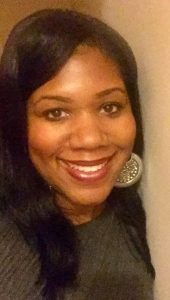 Kirsten High
Address:
5441 Virginia Beach Blvd suite 110
Virginia Beach, VA 23462
---
For more than 15 years, I have counseled youth and their familes. I am fortunate to be able to see the growth process, the strength and the recovery of people in a community that many people expect negative results from. For me, it is a benefit to be able to have a role in the development process. I am pleased to help people who others have given up on. It is a joy to help them work toward their dreams and desires and identify their strengths, using them to help themselves to recover and bring happiness into their families.
Age Groups Seen:
Helps with...
At risk youth
ADD/ADHD
Addictions
Adolescents
Alcohol Abuse
Anger
Anxiety
Blended family
Careers
Children
Codependency
Coping skills
Couples
Dating
Dependency
Depressed mood
Developmental disorders
Divorce
Eating disorders
Family conflict
Fear/phobia
Gambling
Goal setting
Impulsivity
Infidelity
Internet addiction
Life coaching
Money/financial
Nutrition
OCD
Parenting
Pregnancy
Racial issues
Relationships
Self esteem
Self harm
Sexual abuse
Single life
Sleep/insomnia
Social anxiety
Spirituality
Sports
Stress
Substance abuse
Trauma/PTSD
Underachievement
Video game addiction
Weight management
Women's issues
Workaholism
Payment Options...
Cash/ Self Pay
Optima
Cigna
Tricare
Medicaid
Arkitia Pegram-Crawley
MA
Overall Rating: 1
reviews. based on
Address:
5900 E Virginia Beach Boulevard Suite #201
Norfolk, VA 23502
---
Arkitia Pegram-Crawley is a Resident in Counseling with an educational background to include a Bachelor of Science from Norfolk State University and a Master of Professional Counseling from South University, Virginia Beach, VA. She is also a certified Mental Health First Aid Instructor who provides information and training to decrease stigmas and increase awareness about mental health.
Arkitia has extensive experience handling crisis and implementing appropriate interventions to assist clients. She has experience assisting adults of all ages to improve their mental health wellbeing. Arkitia's experiences include but are not limited to helping clients learn coping skills, deal with anxiety/depression, and issues that affect the military and their families. She also has experience counseling adolescents and young adults as they transition into adulthood. Arkitia's therapeutic style is focused on the solution and not the problem. She believes a person's past does not dictate the success of their future.
Helps with...
Anxiety
Coping Skills
Divorce
Family conflict
Relationships
Anger
Career Coaching
Codependency
Depressed Mood
Infidelity
Self Esteem
Stress
Spirituality
Self Care