Meet our Providers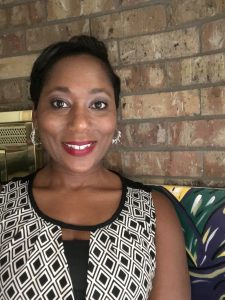 Dione Simmons
LPC
Address:
2304 W. Bardin Rd.
Grand Prairie, TX 75052
---
I am an easy going, caring and compassionate person that wants the best for everyone. I understand that life can placed obstacles in your way but it takes having people in your corner to help you get through it. As a License Professional Counselor, I strive to see the best in people and want to be a light for those living in darkness. I work with clients dealing with depression, anxiety, anger, loss of identity, relationship issues, abandonment, and sexual, emotional and physical abuse. I vow to help all those who are in need, no matter of their race, ethnicity, religion, sexual orientation or gender. I believe that there are no clear cut ways or short cuts for therapy and will tailor her approaches for therapy to the needs of the individual. My approach to counseling focuses on Eclectic Therapy with influences in Cognitive behavior, Reality and Solution-focused therapy. I enjoy working with individuals, couples, blended families and adolescents that are willing to give their all to the therapeutic process.
As a single parent with a child that has Autism, I understand what heartache and heartbreak means. In dealing with my child, I can help others deal with their emotions so they could be able to live a wonderful life with their child/children. I know how important it is for families to know that when unexpected things happened to a love one that they are not alone and their life and the life of their love one can get better.
I received my Master degree from Amberton University in 2011. I am a native of New Orleans, "WHO DAT!" and the youngest of sixteen children. Having eighteen people in a four bedroom home with one bath has taught me how to have a lot of patients.
Helps with...
ADHD / ADD
Blended Family
Depressed Mood
Adolescents
Children
Developmental Disorders
Anger
Codependency
Divorce
Antisocial Personality
Coping Skills
Domestic Violence
Anxiety
Couples
Family Violence
Asperger's
Dating
Goal Setting
Autism
Dependency
Grief/Loss/Bereavement
Infertility
Sex Therapy
Infidelity
Sexual Abuse
Life Coaching
Sexual Issues
Men's Issues
Single Life
Money / Financial
Social Anxiety
Parenting
Spirituality
Pregnancy
Stress
Racial Issues
Trauma/PTSD
Relationships
Underachievement
Self Esteem
Weight Management
Self-Harm
Women's Issues
Workaholism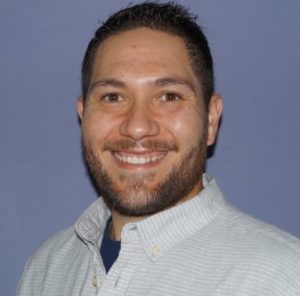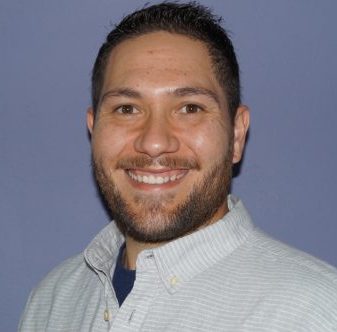 Jay Adame
LMFT
Address:
3617 W. Pioneer parkway
Arlington, TX 76013
---
Curiosity didn't kill the cat, curiosity HELPED the cat live. My private practice provides a warm environment for individuals, couples, and families to be curious about the things THEY see most important. Helping clients find their voice is my passion as a therapist. My goal is to help my clients achieve the tools or understanding THEY see necessary to make an impact on their lives for the better.
I work from a symbolic-experiential perspective. Meaning, I believe experiences shape thoughts and beliefs about ourselves and our relationships. I also incorporate therapeutic techniques from other therapy modalities which benefit my client most. I work with my clients to grow through these experiences and gain the freedom they seek.
I have a Master's of Science degree in Marriage and Family Therapy. I have experience working with individuals, couples (straight, gay/lesbian), and families (organic/blended) dealing with issues including: Domestic violence, affairs, parenting issues/concerns, court-mandate, anger, grief, infertility, depression, anxiety, and suicidal ideation.
Helps with...
Domestic violence
Affairs
Parenting issues/concerns
Court-mandate
Anger
Grief
Infertility
Depression
Anxiety,
Suicidal ideation
Fort Worth Counseling – Mental Health, Therapists, Arlington Counseling
You see their tears. You see their anger and the frustration. You see them struggling to get through the day. You want to help but you don't know what to do.
You feel helpless.
Watching a loved one struggle can be one of the most difficult situations to be in. You love them and try to support them. Things aren't getting better. They aren't accepting of your help and may even push you away.
Loving someone who is struggling can be lonely and frustrating. The good news is that you don't have to go through this alone. The experienced team at Fort Worth Counseling can help!
The Importance of Support
So often, we want a loved one to simply take our advice or help believing if they do, they will be fine. Unfortunately that isn't always the case:
They may not be in an emotional place to see the benefit of what you're offering
The help you're offering may not be what they are needing
They may be struggling with a serious mental health issue
There may be an underlying substance abuse issue
Your heart may be in the right place but your loved one's issue may be more complex than what you are prepared to handle. An Fort Worth therapist can help you to understand your situation and help you to cope while supporting your loved one in ways that are healthy.
In most cases, you can't force someone to get help. What you can do is lead them to options. It is their choice as to what happens from there. That can be a difficult truth to accept and is often the reason for the distress that comes from watching a loved one struggle.
Your Fort Worth therapist can help you get through this challenging time. Working with you as a team, your therapist or life coach will:
Help you understand the thoughts and feelings you are experiencing
Help you to learn ways to cope with your feelings and situation
Learn new ways of communicating and expressing feelings that promote positive outcomes.
Depending on the situation, this may include your loved one joining you in therapy.
Learn to cope with adverse situations in healthy ways
Assist you with referral to other sources of help if needed
Having a reliable support person is crucial to maintaining your own well-being when in distressing situations. Your Fort Worth therapist is your partner in this journey offering guidance and a safe, non-judgmental place to explore alternatives. You choose the options that work for you.
In order to be in the best position to support your loved one, you have to be in an emotionally healthy and stable place. The experienced team of Fort Worth therapists are ready to support you.
How Do I Get Started?
When you call, they will take some basic information so that they can pair you with the appropriate Fort Worth Counseling provider usually within 24 hours. They can also answer any questions you may have about Fort Worth Counseling's services.
At Fort Worth Counseling, we know that you have many choices for counseling and life coaching. From your first contact with us, we will work hard to earn your respect and your trust. We would be honored to join you on the path to wellness.