Our Counselors
Anne Turley, RN, PMHNP
Philosophy of Care
Anne Turley is a Psychiatric Mental Health Nurse Practitioner in practice since 2014. She is well-versed in treating a wide range of diagnoses in patients aged 6-65. Anne is comfortable reaching outside traditional practice settings to care for patients and has embraced telemedicine as the key access to care advancement of the decade. Anne's specialty areas include teenagers, autism spectrum disorder, mood disorders, obsessive-compulsive disorder, treatment-resistant anxiety disorders, and multi-diagnosis cases.
Anne completed her Masters of Nursing Practice at the Massachusetts General Hospital Institute of Health Professions in Boston and is licensed to practice in Massachusetts. She has worked in private practice, community mental health, therapy schools, and residential treatment settings. Anne integrates principles of motivational interviewing, cognitive behavioral therapy (CBT), and dialectical behavioral therapy (DBT) into her psychopharmacological treatment sessions. Anne seeks to embrace the full individuality of her patients; she applies medical knowledge in the context of each person's unique personality, strengths and barriers, and stage of life. She is a dedicated evidence-based practitioner, remaining up to date on psychopharmacology and therapy advances by attending conferences and trainings regularly and continually reading the evidence base.
Anne is also a dedicated teacher; she guest lectures at her alma mater and precepts nurse practitioner students on a regular basis. Anne operates from a place of empathy and acceptance in her practice. She addresses her patients with caring honesty and a persistent focus on progressing towards treatment goals. She strives in sessions to help patients understand their mental health both medically and emotionally and to continually discuss the benefits and risks of psychopharmacology interventions. Anne looks forward to meeting you and becoming a part of your journey.
Education
MGH Institute of Health Professions
Masters of Nursing
Specialties
Ages 14+ medication management

Autism Spectrum Disorder

Mood disorders

Obsessive Compulsive Disorder

Treatment resistant anxiety disorders

Multi-diagnosis cases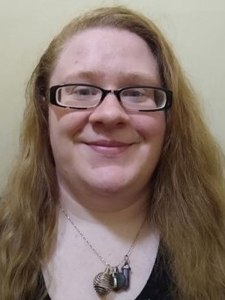 Self Pay Rate: $99
Alyson Burchfield, Resident in Counseling
Philosophy of Care
Alyson Burchfield is a Resident-in Counseling (RIC) with over two years of internship experience in the mental health field. She provides therapeutic care to adults and couples who are seeking help with depression, anxiety, stress management, difficult life transitions, adjustment disorder, LGBTQ issues, mindfulness, and meditation. Alyson is a strong and empathetic ally who regards individuals as the experts of their own experience.
Alyson completed her Bachelor's degree in Psychology at Franklin Pierce University and received her Master's degree in Clinical Mental Health Counseling from Lesley University. She utilizes an eclectic and collaborative strengths-based, narrative-based, mindfulness-based, solutions-focused, and person-centered approach to therapeutic care. Alyson is always fostering a therapeutic alliance that allows for individuals and clients to grow at their own pace while providing a safe and welcoming environment.
Alyson seeks to establish a compassionate and warm relationship with you to assist in building upon your strengths, and to collaborate with you on meeting your goals, processing challenges, and developing tools and techniques to help you grow even outside of counseling.
Education
Lesley University
Master's in Clinical Mental Health Counseling
Specialties
Depression

Anxiety
Stress Management
Life Transitions/Stressors
LGBTQ+ Issues
Mindfulness/Meditation
Carolyne Mburu-Gerena, PMHNP-BC
Philosophy of Care
Carolyne Mburu-Gerena is a board certified psychiatric and mental health nurse practitioner in the state of Massachusetts who has over 14 years' experience working as a registered nurse with adolescents and adults in hospice, home health, emergency room, and psychiatric settings seeking help with medical comorbidities, end of life care, depression, anxiety, bipolar disorder, schizophrenia, trauma, and other mood disorders. She completed her Associate's Degree in Nursing at Becker College, her Bachelor's Degree in Nursing at Framingham State University, and received her Master of Science in Nursing from Walden University.  
Carolyne  utilizes compassionate, competent, empathetic, and optimal holistic care to the best of her ability when providing patient-centered care. These values and beliefs are accompanied by trustworthiness and respect as she continues to provide care to her patients, family, and the community for improved clinical outcomes and overall well-being.  
Carolyne strives to provide evidence-based treatment with a focus on understanding your concerns, tapping into your protective factors, educating you on a healthier lifestyle, and working collaboratively with you and other pertinent healthcare professionals to help you meet your goals and promote best practice
Education
Walden University
Master of Science in Nursing
Specialties
Depression

Anxiety

Schizophrenia

Bipolar Disorder

ADHD

Stress management

Self esteem

Trauma

Grief & Loss
Fortunate Munhutu, APRN, PMHNP
Philosophy of Care 
Fortunate provides psychiatric evaluations and medication management with special attention to individual needs, including attention to each patient's personal history, his or her specific context, stressful or traumatic life experiences or circumstances, each patient's particular concerns about, or fears of medications, all of which she approaches with patience, warmth, understanding, and helpful explanations that facilitate treatment and the patient's sense of comfort and trust. She is flexible and integrative in her approach in order to meet the needs and desired outcomes of each individual. Fortunate is enthusiastic to apply her experience and compassion with clients as they begin to address issues that will help them to improve their quality of life and attain a sense of fulfillment. Her primary focuses are providing honest communication with her patients and quality resources for all those involved.
Prior to becoming a psychiatric nurse practitioner, Fortunate worked as a psychiatric nurse case manager both in home care and in long-term care facilities in the state of Massachusetts. Her practice philosophy emanates from her nursing background that emphasizes providing safe, compassionate, and empathetic patient-centered care. She strongly believes in a holistic approach to promote mental health and well-being, and she takes pride in delivering the best evidence based psychiatric care that is individualized to the needs of each patient.
Education
Walden University School of Nursing and Health Science
Master of Science in Nursing
Specialties 
Mood Disorders

Depression

Anxiety
Eating Disorders
Post-traumatic stress disorder (PTSD)
Personality disorder
Addictions disorders
Kedian Dixon, LMHC
Philosophy of Care
Kedian Dixon is a Licensed Mental Health Counselor (LMHC) with over 5 years of experience helping children, teens, and adults who have experienced homelessness, trauma, lack of life skills, poor self-image/identity, assertiveness skills, and struggles with strengthening family relationships. Kedian advocates for those who struggle with self-advocacy and interpersonal skill development.
Kedian earned her Master's degree in Education from Cambridge College. She began her career in counseling with in-home therapy and eventually transitioned into dual diagnostic treatment. Most recently, Kedian focused specifically on the life challenges imposed on men following incarceration. Through her work, Kedian works rigorously with her clients to improve overall functioning and set goals geared toward the optimal achievement of healthy independent living and life skill development. In many communities that Kedian has worked within, adequate mental health services are not always readily accessible which in turn increases the risk of hopelessness in clients. Kedian is passionate about creating comfortable spaces that offer opportunities for clients to have voices.
Ultimately, Kedian strives to ensure that individuals of color feel safe within their environment in order to promote an improved outlook on life and motivation for positive change. Kedian strongly believes that every person should have access to mental health services and the opportunity to build and foster more meaningful relationships. She'll offer you the opportunity to address your trauma and heal in order to improve your overall functioning and quality of life.
Education
Cambridge College
Master's in Mental Health Counseling
Specialties
Addictions

Family Conflict

Racial Identity

Trauma and PTSD

Women's Issues
Margaret Oloyede, PMHNP
Philosophy of Care
Margaret Oloyede is a Psychiatric Mental Health Nurse Practioner with 8 years of experience treating adults who are struggling to cope with depression, bipolar disorder, anxiety disorders, ADHD, and eating disorders.
Margaret received her Master's of Science from Regis College—Massachusetts. Her past experience includes having provided inpatient care, as well as having worked in outpatient settings, offering psychiatric care to patients who have complex or chronic illnesses.
Work with Margaret to start prioritizing your mental health—she'll offer expert guidance and support as you both address the difficult situations or mental health conditions that are causing your emotional pain. Margaret's goal is to help stabilize your mental health while also increasing your physical activity, self-reassurance, and coping skills through quality psychiatric care.
Education
Regis college Massachusetts
Master of Science in Nursing
Specialties
Medication Management

Anxiety

ADHD

Eating Disorders

Obsessive-Compulsive (OCD)

Oppositional Defiance

Sleep or Insomnia

Trauma and PTSD

Depression

Bipolar
Megan Yeo, LMHC
Philosophy of Care
Megan Yeo is a mental health professional in the process of becoming a Licensed Clinical Mental Health Counselor (LCMHC). She has 4 years of experience working with clients who are suffering from anxiety, depression, and trauma, As a therapist, she'll help you find the answers that are already within yourself.
Megan earned her Master's degree in Professional Counseling from Liberty University. She uses a combination of cognitive behavioral therapy (CBT) and solutions-focused therapy to help you to feel empowered to target the daily stressors and anxieties that may come your way. She provides an empathetic approach that helps people to feel seen, known, and understood. She always strives to help her clients work towards the freedom and healing that therapy can provide. She always views clients through the lens of resilience.
Whatever the reason, Megan is honored that you would choose her as your therapist. Megan values each person and hopes that you leave each session feeling a little more free, while also feeling fully seen and valued.
Education
Liberty University
Master's in Professional Counseling
Specialties
Anxiety

Depression

Life Transitions

Mental Stress

School Issues

Self-Esteem

Stress

Trauma and PTSD
Miriam Collazo, Resident in Counseling
Philosophy of Care
Miriam Collazo is a bilingual, Spanish speaking, US Army retired veteran and master's level clinician with experience providing mentorship, guidance, counseling, clinical assessments and therapeutic care to children, adolescents, and adults seeking help with trauma, depression, anxiety, and adjusting to life transitions. She completed her Bachelor of Arts in Elementary Education with a concentration on Special Education at the University of Puerto Rico in Humacao and went on to receive her Master of Arts in Counseling Psychology from Framingham State University.
Miriam uses a combination of therapeutic, strength, and evidence-based modalities to focus and bring awareness to the individual, couple, and family goals and needs.  She uses talk, art, play, trauma-focused, family systems, and A-CRA, among others, to achieve the desired outcome of the individuals.
Miriam seeks to use a collaborative experience and caring approach, based on respect, to provide a safe environment for growth and healing, building on the client's strengths to attain the desired outcome to lead a purpose-driven life.
Education
Framingham State University
Master of Arts in Counseling Psychology
Specialties
Adolescent-Community Reinforcement Approach (A-CRA)

Anxiety

Adjustment disorders

Christian

Depression

Relationship Issues

Stress management

Substance use disorders

Trauma/PTSD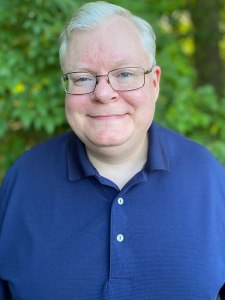 Self Pay Rate: $99
Richard O'Garr, LMHC
Richard O'Garr is a Licensed Mental Health Counselor with over 15 years of experience in helping people who are struggling with a wide range of issues including depression, anxiety, grief, trauma, stress, conflicts in relationships, and addiction.
Richard has a Master's in Counseling Psychology from Assumption College. He works to create an accepting and supportive environment where clients can feel comfortable sharing their personal issues and struggles. With his experience in using a variety of counseling approaches, especially cognitive behavioral therapy (CBT), he is able to work collaboratively with clients and tailor his approach to meet their individual needs.
Whether you are looking for help in coping with a serious mental health disorder, seeking self-improvement, or a combination of both, Richard will work with you to not only ease your suffering but also help you reach your personal goals, grow in your capabilities, and thrive.
Tony Tucci, Licensed Psychologist
Philosophy of Care
Tony Tucci is a Psychologist who utilizes a unique approach blending clinical psychology, performance psychology, and neurofeedback to help people overcome struggles with anxiety and stress. This integrative approach empowers individuals by helping them learn about their mental processes and learn skills to take control of these processes.
Dr. Tucci completed his master's degree in Counseling Psychology at Assumption University, followed by his master's in Performance Psychology at John F. Kennedy University. Then, Dr. Tucci completed his Doctorate of Psychology (Psy.D) at John F. Kennedy University, where he had the privilege of learning about the role of culture and intersectionality in therapy. From there, he moved back to Massachusetts to complete his internship and post-doctoral position in Springfield, MA, where he became a certified neurofeedback clinician.
Dr. Tucci's approach helps you raise awareness of your experiences while also empowering you by teaching mental skills to help you feel in control. He specializes in using performance psychology and clinical psychology skills to help people prevent, manage, and overcome anxiety and/or stress. Neurofeedback is utilized when teaching a skill so people get real-time feedback on whether the skill is having the desired effect. This way, you can be sure the skill is effective.
Stress and anxiety are common experiences, but not everyone has the privilege of being taught how to identify and overcome them. Dr. Tucci believes that everyone deserves an approach that respects their unique experiences with stress and anxiety, and he feels that he has been fortunate enough to be able to provide such an approach. Dr. Tucci encourages you to reach out and begin the process of learning what makes you stressed and/or anxious, as well as learn what you can do to take control.
Education
John F. Kennedy University
Doctorate of Psychology
Specialties
Anxiety

Coping Skills

Mental Stress

Self-Esteem

Stress
David Martino, NP
Philosophy of Care
David Martino is a Psychiatric Nurse Practitioner who has provided direct care to patients aged twelve years and older since 2012. David has extensive clinical experience in diagnosis and medication management, including complex cases with multiple overlapping psychiatric diagnoses, dual diagnosis, and co-occurring medical problems.
David completed his Bachelor of Arts (BA) in English at Regis College, his Master of Theological Studies at the University of Notre Dame, and his Master of Science in Nursing (MSN) at Boston College. David's broad educational background helps him to recognize how psychosocial factors, including trauma, affect a person's condition, and the importance of ongoing evaluation of the appropriateness of pharmacotherapy.
In session, David makes a point to explore various treatment options, including referral to professionals in other areas of expertise. He is committed to helping you meet your goals, not only the ones established at the beginning of treatment but also other goals that you may add as you progress.
Specialties
Anxiety

Depression

Mood/Bipolar Disorder

Trauma and PTSD

Pervasive Developmental Disorder (Autism Spectrum Disorder, Asperger's)

Co-occurring medical problems 

LGBTQ, gender identity (transgender, nonbinary, genderqueer)
Doug Crook, RN, PMHNP-BC
Philosophy of Care
Doug Crook is a board-certified Psychiatric Mental Health Nurse Practitioner in the state of Massachusetts.  He has nearly 20 years of experience working in the mental health field in various roles including mental health counselor and registered nurse.  He has held clinical and management positions.  He has primarily worked on inpatient psychiatric units—with both adults and children.  He received his Bachelor of Science in Nursing from Salem State College and recently his Master of Science in Nursing and Doctor of Nursing Practice at Regis College.  His doctoral research was focused on providing behavioral health education to nurses caring for pediatric patients with behavioral health needs on non-psychiatric, inpatient units.
Doug understands the profound effects that challenges with mental health can have and the importance of addressing these challenges appropriately.  He values a collaborative relationship with his clients and working together on a plan of care that is reasonable and effective.
Doug aims to create a safe, non-judgmental space to develop this close working relationship with his clients, so that he can support their journey towards achieving personal goals and mental wellness.
Education
Regis College
Master of Science in Nursing and Doctor of Nursing Practice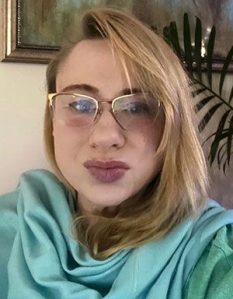 Self Pay Rate: $99
Eileen Garrigan, LMHC
Philosophy of Care
Eileen Garrigan is a Licensed Mental Health Counselor (LMHC). She has been practicing for the past 20 years and works with adults, children, adolescents, couples, and families. Eileen is familiar with working with clients who have experienced or are experiencing trauma, relationship difficulties, anxiety, stress, grief, chronic illness, depression, and life transitions.
Eileen has a post-graduate certificate in Family Systems Solution Focused Therapy. When clients enter the therapeutic process, she is sensitive to their belief systems and current frame of mind. Therapy can provide clients with the tools to change perceptions, increase rational thinking, improve thought and communication patterns, and increase the level of healthy relationships. Her approach is to provide a safe, nonjudgemental space to explore the past, present, and future. Therapy gives clients the opportunity to be seen and heard in a safe, accepting environment. Sincerity, empathy, compassion, and authenticity are all important to the therapeutic relationship.
As a therapist, Eileen takes an active role in listening, empowering, and supporting her clients' subjective experiences. Together, you can examine the patterns that tend to influence dysfunctional belief systems. She combines techniques of Cognitive Behavioral Therapy, mindfulness, Creative Arts Therapies, Brief Dynamic Therapy, Psychoanalysis, and Solution Focused Therapy.
Education
Nova Southeastern University
Master's in Counseling Psychology
Specialties
Relationships
Marriage
ADHD
Depression
Personality Disorders
PTSD
Christian Counseling
Crystal Thomas, Resident in Counseling
Philosophy of Care
Crystal Thomas is a Resident in Counseling (RIC) with more than 5 years of professional experience helping teens, adults, and seniors who are struggling to cope with anxiety, anger, past traumas, unprocessed grief, betrayal, rejection, resentment, depression, and more.
Crystal obtained her Bachelor's degree in Sociology and her Master's degree in Clinical Mental Health with a certification in Forensic Mental Health Counseling.  Crystal helps clients manage their emotions and identify how particular thought patterns can lead to challenging behaviors and emotional distress. She'll meet you where you are at, emotionally and academically.
Crystal will offer her support and guidance as you begin to gain a new understanding of your life story and the courage to identify the purpose behind your pain.  Life can have significance even in the unhappiest of circumstances and the inspiration for a better tomorrow often comes from discovering that meaning.
Education
Post University
Master's in Clinical Mental Health
Specialties
Alcohol Use

Anger Management

Behavioral Issues

Child or Adolescent

Coping Skills

Divorce                                                                                        

Domestic Violence

Family Conflict

Grief

Life Coaching

Oppositional Defiance

Parenting

Relationship Issues

Self Esteem

Stress

Trauma and PTSD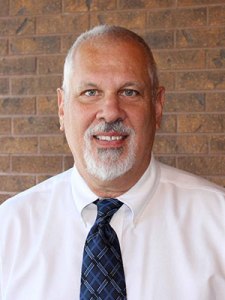 Self Pay Rate: $99
Jeffrey White, LICSW
Philosophy of Care
Jeffrey White is a Licensed Independent Clinical Social Worker with over thirty years of experience providing empathic listening and compassionate understanding to adults, couples, and families looking to increase their insight and understanding into how they function, and relate to themselves and others to improve their quality of life. Jeffrey utilizes a strength's based, here and now approach, to address issues associated with depression, anxiety, PTSD, C-PTSD, relationship betrayal, stress management, self-esteem, co-dependency, life transition, anger management and grief/loss. 
Jeffrey integrates the use of attachment theory, DBT, CBT, psychodynamic, relational, and mindfulness-based approaches to help his clients build their strengths and achieve their goals.    
Jeffrey graduated from the Massachusetts College of Liberal Arts with a Bachelor of Arts degree and Simmons College in Boston with a Masters in Social Work.
Education
Simmons College
Master's in Social Work
Specialties
Relationships
Families
Anxiety
PTSD
Depression
Anger Management
Kendyl Geeze, LMHC
Philosophy of Care
Kendyl Geeze is a Licensed Mental Health Counselor (LMHC) who has 4 years of experience working with adults, couples, and adolescents seeking support with depression, anxiety, relationship issues, past trauma, faith/spiritual issues, and career/ life transitions. Kendyl completed her Master of Science (MS) in Professional Counseling at Grand Canyon University.
Kendyl seeks to build a trusting therapeutic connection through a warm and inviting demeanor in order to build your strengths and assist you in meeting your goals so you can live your life to the fullest. Her goal is to create a comfortable environment in which you feel ready to interact. Kendyl utilizes strength-based, collaborative, and cognitive behavioral approaches in working with clients. She maintains flexibility in working with her clients to find the approach that best meets them where they are, and she uses creativity to best meet the needs of each individual.
Kendyl is looking forward to working with you.
Education
Grand Canyon University
Master of Science in Professional Counseling

 Specialties
Depression

Anxiety

Stress Management

Trauma and PTSD

Grief and Loss

Life transitions

Relationship Issues

Low Self-esteem

Faith/Spiritual Issues
Grace Ngumi, PMHNP-BC
Philosophy of Care
**Grace Ngumi offers psychiatric medication management
Grace Ngumi is a board-certified Psychiatric Mental Health Nurse Practitioner (PMHNP-BC) licensed in Massachusetts. She has over 15 years of experience working as a nurse in various nursing specialties and in particular mental health and dual diagnosis settings. As an NP she has worked with patients seeking help with depression, anxiety, adjustment disorders, and bipolar disorders.
Grace completed her Bachelor of Science in Nursing from Curry College in Milton, MA, and received her Master of Science in Nursing from Walden University. Grace utilizes her past experience, education, and clinical expertise to provide holistic care and ethical care that is compassionate while maintaining a healing environment.
Grace seeks to collaborate with her patient and other health care providers in order to ensure that the care she provides is holistic and is centered on the patient's wellbeing.
Education 
Walden University
Master's in Nursing
Specialities
Depression

Anxiety

Self esteem

Adjustment disorders

ADHD

Bipolar

Grief & Loss