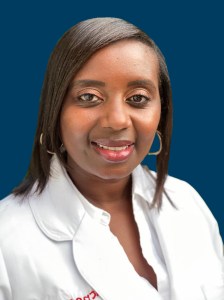 Accepting:
Aetna
Anthem BlueCross BlueShield
Cigna
Humana
Magellan
Optum
Tri-Care East
United Behavioral Health
Self Pay Rate: $200: Medication Intake
$100: Medication Follow-up
Dr. Mary Muranja
Mary Muranja, DNP, PMHNP-BC, NP-C is a dual board-certified Psychiatric Mental Health Nurse Practitioner (PMHNP-BC) and Family Nurse Practitioner (FNP). Mary has extensive training and experience treating patients with psychiatric disorders across the whole lifespan and across various practice settings, from hospitals to outpatient clinics. Mary diagnoses, treats, and prescribes medication for children, adolescents, and adults. Some of her practice specialties include, but not limited to: ADD/ADHD, Depression, Anxiety, Bipolar, Schizophrenia, PTSD and Substance use disorder.
Mary's clinical focus is on mental health and substance abuse. Indeed, her 15+ years of experience in the healthcare field can yield positive healthcare outcomes in your life. Mary knows and recognizes that there is no solo approach to treating patients holistically as well as successfully. Certainly, what is right for one patient may be completely different for the next patient. Rest assured that Mary has been trained and qualified to diagnose as well as treat a wide range of psychiatric conditions across the entire lifespan.
Through proper diagnosis, treatment, patient education, and excellent patient care, Mary is making a positive difference in Georgia. Mary's primary goal is to provide the highest level of patient-centered, personalized, and compassionate care to psychiatric patients throughout the great state of Georgia.
Areas of Expertise include but not limited to:
ADD/ADHD
Anxiety
Bipolar Disorder
Depression
PTSD
Schizophrenia
Schizoaffective Disorder
Psychotic Disorder
Grief and Loss
Stress Management
Mood Disorders
Substance Abuse
Smoking Cessation
Trauma Responsive Treatment
Populations Served
Children
Adolescents
Adults
Geriatric