Our Counselors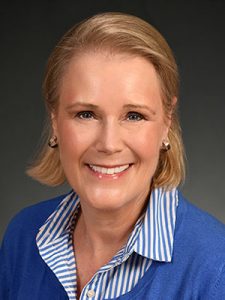 Beth Hodges, LCSW-S
Beth Hodges is a Licensed Clinical Social Worker and Supervisor in the state of Texas.  She earned her master's degrees of Social Work and Public Health from Boston University Schools of Social Work and Public Health.  While studying at Boston University she received a certificate in gerontology.  Beth is certified in palliative and end of life care from Smith College School of Social Work.  She serves as a field instructor for students from Stephen F. Austin University School of Social Work program.
Beth has 20 years of experience working with adults and seniors in a variety of healthcare settings.  Her clinical work focuses on health and wellness, grief and loss, anxiety, and depression.  Beth works to help adults and their families adjust to living with chronic medical conditions, including neurocognitive medical conditions, like Alzheimer's Disease.
Beth's approach to therapy includes cognitive-behavioral therapy, motivational interviewing, mindfulness using self-compassion and Mindfulness Based Stress Reduction techniques.  Her goal for therapy is to develop a trusting, supportive relationship to help encourage and foster personal growth.
A special interest for Beth is in helping individuals and families adjust to life as expatriates.  She lived internationally in South America, the Middle East, and the UK. These experiences taught her about the joys and challenges of marriage and family life on the move.
Beth's Specialties are:
Grief
Caregiving Issues and Transitions
Chronic Illness
End of Life Issues
Anxiety
Depression
Expatriate Transitions
►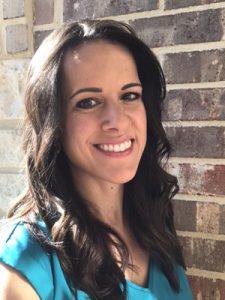 Asha Johnson, LPC-S
***Providing telehealth services. Contact us for current clinician availability. 
Asha Johnson is a Licensed Professional Counselor Supervisor and Certified First Responder Counselor. She earned a Master's degree in Psychology from Houston Baptist University and a Bachelor's degree in Psychology from the University of Miami. Asha currently supervises Licensed Professional Counselor Associates and has trained other mental health professionals in the Assessment and Management of Suicide Risk.
Asha has over 10 years of providing therapy with a diverse client population. She has successfully counseled adolescents, adults and elder adults. Additionally, Asha is dedicated to counseling First Responders such as law enforcement, firefighters, EMS, and front-line healthcare workers; also Military individuals. Confidential support to deal with occupational and personal traumas sustained can lead to healthier relationships and stronger resiliency.
Asha utilizes Holistic approach, Solution-Focused, Trauma-Resiliency, CBT, psychoeducation, mindfulness, and Acceptance/Commitment as her top approaches in therapy. Asha strives to create and maintain an honest and non-judgmental counseling relationship with individuals seeking support to bridge them to a meaningful life.
Asha's specialties include:
Ages 15+
Anxiety / Depression
Bipolar disorders
PTSD / Trauma
Dual Diagnosis / Substance Abuse
First Responder issues
Military issues
Occupational issues
Adjustment disorder
Interpersonal boundaries
Paranoia
Click here to find out if this provider takes your insurance.
Jacqueline Nelson, LPC
***Providing telehealth services. Contact us for current clinician availability.
Jacqueline Nelson is a caring and passionate Licensed Professional Counselor who graduated from Liberty University with a Master's in Professional Christian Counseling.  Jacqueline is presently completing her dissertation for her doctoral degree in Professional Counseling, Education, and Supervision.  Jacqueline has a BA degree in Psychology from the University of Houston, Central Campus. Jacqueline has experienced in career counseling and student advocacy obtained during her 15 years at Houston Community College.  Jacqueline has worked in several roles as a Therapist, Crisis Psychotherapist, and Assistant Professor, which has allowed Jacqueline to harvest a plethora of knowledge and expertise in issues and concerns that affect everyday people in everyday life. Jacqueline has experience in supervising counseling students which has enhanced her capabilities in mentoring and coaching counseling professionals.  Jacqueline is a Cognitive Behavioral Therapist who also utilizes the strategies, tools, and principles of Solution-Focused, Person-Centered, Existential, Positive Psychology, Gestalt, and Psychodynamic theories and therapeutic approaches. Her experience working with individuals and families has promoted a dedication to try to understand, assist, and evolve the emotional, mental, and physical well-being of human development at all stages in life. Jacqueline approaches to therapy is eclectic and individualized because each client is unique and may require a unique and different approach to their healing and wellbeing.
Jacqueline's areas of specialty:
Ages 12+ and up
Anxiety/Depression
Psychosis
Grief and Loss
Suicidal teens and adults
Crisis Management
Trauma & Abuse
Relationship Issues
Couples Therapy
Marriage and Family Therapy
Divorce/Single Parenting
Women's Issues
Teenager/Adolescence
Cultural/Ethnic
ADHD
Bipolar
Life transitions
Existential crisis
Spiritual counseling
Click here to find out if this provider takes your insurance.
►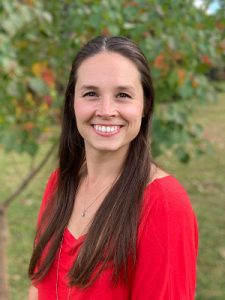 Kacie LeGaye, LCSW, LCDC
***Providing telehealth services. Contact us for current clinician availability.
Kacie LeGaye is a Licensed Clinical Social Worker and Licensed Chemical Dependency Counselor. She earned her Masters of Science of Social Work and Bachelor of Arts in Psychology from The University of Texas at Austin. Since graduation, Kacie has worked in various roles working with crisis, case management, and an Integrated Care Program to provide behavioral health services to children, adolescents, and adults.
Kacie has expertise working with individuals, couples, and families and focuses on the power of communication in relationships. Kacie's approach is authentic, collaborative, and compassion focused. She strives to assist in shifting negative patterns and cycles toward more positive and fulfilling daily practices through self-compassion education, empowerment, psychoeducation, and evidence-based practices. Kacie uses various approaches, including Cognitive Behavioral Therapy, Dialectical Behavioral Therapy, Mindfulness, Solution-Focused, Acceptance and Commitment Therapy, and Mind and Body work. Kacie is pursuing Gottman training and continues to engage in professional development opportunities to enhance her work.
Specialties:
Ages 12+
Individual, Couples, and Family Counseling
Anxiety
Depression
Grief and Loss
Adjustment/Life Transitions
Peripartum/Postpartum
Existential Crisis; Crisis Management
Substance Use
Spiritual Counseling
Relationship Challenges
Parenting
Time Management
Stress Management
In her personal time, Kacie enjoys sailing, hiking, and the great outdoors.
Click here to find out if this provider accepts your insurance.
Melissa Herrin Isaacks, LPC
***Providing telehealth services. Contact us for current clinician availability.
Melissa Isaacks is a Licensed Professional Counselor who graduated from Texas Tech University with a bachelor's in psychology and a master's in clinical mental health counseling. She has experience in treating a wide range of mental illnesses, including ADHD, generalized anxiety disorder, depression, grief and loss, anger management, transitional disorder, bipolar disorder and schizoaffective disorder. She treats children ages 3 and up, adolescents, adults and geriatric clients with a warm and caring attitude. She utilizes cognitive behavioral therapy (CBT), reality therapy, play therapy techniques as well as other treatment modalities in her sessions. Melissa believes in fostering the parent-child relationship when counseling children and families. She is successful in creating a safe and trusting environment where open expression thrives. She provides a non-judgmental environment where clients feel comfortable being themselves and are encouraged to make changes to develop their best self. Melissa works with clients ages 3 and over and creates an individualized treatment plan for each client to reach their counseling goals.
Melissa's Specialties:
Ages 3+
ADHD
Generalized Anxiety
Depression
Grief and Loss
Anger Management
Transitional Disorder
Bipolar Disorder
Schizoaffective Disorder
Click here to find out if this provider takes your insurance.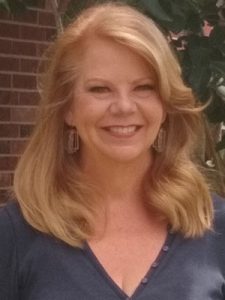 Marian Redsun, LCSW-S, RPT-S
***Providing telehealth services. Contact us for current clinician availability.
Marian is a Licensed Clinical Social Worker Supervisor and Registered Play Therapy Supervisor with a Masters of Social Work from California State University at Long Beach. She works with children, adolescents, adults, couples, and parents.
Marian began her career over 25 years ago working with military families.  Since then, she has worked in the family court system with adoptions both foreign and domestic as well as with families going through the divorce process.  
Marian has worked in the field of education from pre-k to college.  As a play therapist, she appreciates that children don't have the words that adults do and enjoys establishing a quick rapport with her younger clients.  Marian understands the impact attachment has in relationships.  She has a lot of training in trauma work and is trained in EMDR.  Unresolved trauma follows us and colors our ability to effectively deal with events that happen to us throughout our lifetimes. No one gets through this life without challenges . She has found that we can all get 'stuck' in unhealthy patterns but there are effective tools that can enable us to move through to better functioning. 
Marian uses a client centered, strengths based approach and believes that the best therapeutic relationship works as a team in identifying additional tools to add to the toolkit.  Life is about learning from our past experiences so that they don't limit our future.  Every one of us is entitled to live the best life possible. 
Marian's Specialties include:
Ages 10+

Military family issues

Trauma/PTSD

Abuse (adult/childhood), Physical/emotional/sexual abuse

EMDR

Divorce, Blended Families

Grief

ADHD/ Parenting education

Relationship issues

Adoption/Foster care

Play Therapy

Mood disorders-depression/anxiety
Click here to find out if this provider takes your insurance.