Jalyn Elmore, LPC
Jalyn is a Licensed Professional Counselor (LPC) with experience serving teens and adults dealing with trauma, anxiety, depression, and relationship challenges. She attended Albright College earning a degree in Psychology and Thomas Jefferson University, earning both a Master's in Community and Trauma Counseling and a Bachelors of Science in Nursing.
Jalyn believes that therapy should be a safe space for individuals to engage in healing whether from trauma endured during childhood or adulthood using techniques to help aide in creating healthy boundaries with others and maintain healing. She provides culturally competent and trauma informed approaches to assist individuals in their overall well-being by combining person-centered, trauma-focused, Cognitive Behavioral Therapy (CBT), Mindfulness and Solution Focused Therapy techniques.
Jalyn offers a compassionate space in therapy and understands that each person has their unique experiences, which fostered who they are currently and should always be shown empathy, respect, and worthiness no matter which stage of healing they are navigating. Jalyn is passionate about therapy and holds each person accountable and challenges them based on their established goals to become their best self and to thrive through life. She looks forward to building a therapeutic relationship that will lead you towards feelings of empowerment and sharpen the skills to navigate life's challenges.
Jalyn's specializations include:
Trauma
Depression
Anxiety
Grief and loss
Life transitions
Personality disorders
Mood disorders
Adjustment disorders
"When we speak we are afraid our words will not be heard or welcomed. But when we are silent, we are still afraid. So it is better to speak."
- Audre Lorde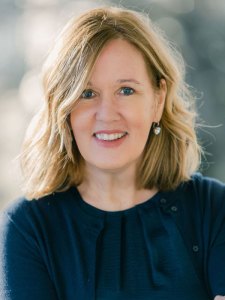 Accepting:
Aetna
Cigna
Compsych
Highmark BCBS
United Behavioral Health
Self Pay Rate: $99
Christine Nichols, LCSW
Christine is a Licensed Clinical Social Worker in the state of Pennsylvania.
Christine holds a Master's degree in clinical Social Work from Rutgers University.
Christine is a seasoned professional with 30+ years in the child welfare and counseling fields. Her training and experience has given her the opportunity to work with children, adolescents, families, and adults including the geriatric population. Christine has worked in various settings which include community behavioral health, private practice and hospital/hospice care.
Christine's education and training supports the use of models which include: Family Therapy interventions, (CBT) Cognitive Behavioral Therapy (including trauma), Mindfulness and Motivational Interviewing techniques.
Christine is committed to creating a safe emotional and psychological space that is conducive to change in leading a meaningful and fulfilled life. Christine strives to show authenticity with clients, to create a safe, supportive space conducive to healing and growth. .
Christine's specializations include:
Anxiety
Depression
Trauma
Self Esteem
Grief and loss
Life Transitions
Career planning and transitions
Parenting/ Co-Parenting
Family Conflicts
End of Life/ Hospice Care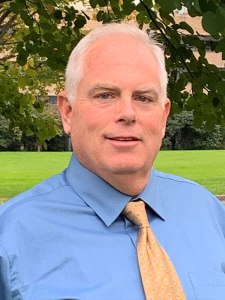 Accepting:
Aetna
Cigna
Compsych
Highmark BCBS
United/Optum
Self Pay Rate: $99
Howard Hansell, LPC
Howard is a Licensed Professional Counselor in the state of Pennsylvania. Howard holds a Master's degree in Clinical-Counseling Psychology from LaSalle University
Howard has over 30 years of diverse experience in the behavioral health field working in case management, inpatient, outpatient, crisis work, and employee assistance settings.   
Howard believes in a collaborative approach to help clients identify their internal strengths and external resources and to develop tools to not only meet life's challenges, but to thrive despite them.  Howard combines evidenced-based approaches including cognitive-behavioral, mindfulness-based and solution-focused techniques to target troubling symptoms and promote personal growth as he works jointly with you to improve your functioning and overall quality of life. 
In your first meeting with Howard you will have the opportunity to discuss what prompted you to seek counseling, your personal history and current situation along with any symptoms you may be experiencing so that as to lay a strong foundation to work effectively as a team to establish your treatment goals and to develop a concrete plan for achieving them. This setting is a safe place for personal expression, stabilization and growth. Counseling with Howard can either be short-term to get help for a personal crisis or longer-term to promote lasting change. 
Howard's specializations include:
Anxiety
Work and Career Issues

 

Depression

 

Grief and Loss
Obsessive-Compulsive Disorder
Self-Esteem

 

Life Changes and Transitions

 

Stress Management

 

And more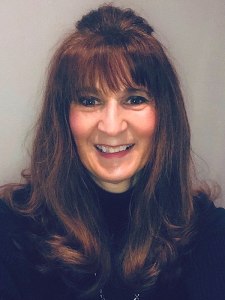 Accepting:
Aetna
Cigna
ComPsych
Highmark BCBS
Optum
UBH
Self Pay Rate: $125
Mace Cooper Drew, LPC
Mace is a Licensed Professional Counselor and has over 25 years of clinical experience. She is passionate about helping individuals become their best selves through finding hope, inner peace, freedom from suffering and pain, belief in themselves and confidence to make healthy choices. She has a Master's degree in Counseling from Trenton State College in New Jersey and a Certificate in Christian Counseling from Cairn University in PA. She is also a certified Anger Management specialist and has training in Trauma Focused Cognitive Behavioral Therapy; Family Therapy; and Emotional Focused Therapy.
Mace believes creating a safe emotional and psychological space for individuals to express themselves and experience unconditional acceptance and regard is the foundation to change.
Equipped with a wide breadth of knowledge in the areas of individual, family and couples counseling, Mace offers counseling and coaching to individuals and couples struggling with:
Self-esteem
Anger Management
Trauma Recovery
Stress Management
Substance Abuse/Addiction and Recovery
Couples Counseling
Family Counseling
Depression
Grief and Loss
Life Changes
And more
"Sometimes the bravest and most important thing you can do is just show up." -Brene Brown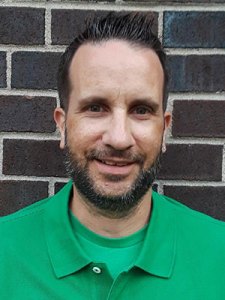 Accepting:
Aetna
Anthem
Blue Cross Blue Shield
Harvard Pilgrim
Highmark
Optum
United Behavioral Health
Self Pay Rate: $99 Couples: $125
Paul VanAntwerp, LPC
Paul VanAntwerp is a Licensed Professional Counselor in the state of Pennsylvania who obtained a BA in Psychology from Roger Williams University and his Master's Degree in Clinical Counseling Psychology from LaSalle University in 2005. He has almost 15 years of experience providing therapy and counseling to children, adolescents, adults, families and couples. He has specialized training and experience in helping people suffering from anxiety, mood disorders and trauma. He has also had the privilege of helping children and adults struggling with grief/loss, self-injurious behaviors, personality disorders, PTSD and Autism Spectrum Disorder. His practice integrates a non-judgmental, client centered focus with an emphasis on using evidence based practices (CBT, DBT) and solution-focused therapy techniques to treat a wide variety of disorders and mental health issues.
Paul has years of experience in both inpatient and outpatient settings working with children, adolescents and adults with significant mental illness, trauma, mood disorders and difficulty with social and interpersonal relationships. He provides a warm and collaborative environment where you will feel safe, comfortable and able to achieve insight into how you can make positive changes in your life. He has a strong belief that the relationship between the therapist and client is the catalyst needed for lasting growth and change within the individual him/herself.  Paul specializes in helping people develop new ways to cope with life stressors, change their behaviors and habits and improve their relationships.
He is compassionate, dedicated and has a strong desire to help others make healthy life choices and find new meaning in their relationships and lives'. Paul works well with children, young adults and individuals from diverse backgrounds. He is an avid Philadelphia sports fan and enjoys watching and attending sporting events, music, reading, gardening and spending time with family.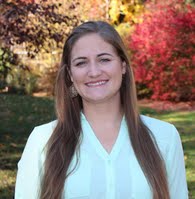 Accepting:
Aetna
ComPsych
Highmark
United Behavioral Health
Grace King, LPC, NCC
Grace King, LPC, NCC, earned a bachelor's degree in psychology at King's College and a master's in clinical-counseling psychology at LaSalle University. Grace has experience working with children, adolescents, adults, families, and couples.
Grace believes that everyone deserves to live a useful and happy life and is therefore committed to supporting her clients in overcoming the obstacles that get in the way of them reaching their full potential and achieving their goals.
Grace's therapeutic approach is eclectic, where she utilizes modalities such as Cognitive Behavioral Therapy (CBT), Solution Focused Therapy and Mindfulness."
Grace has provided psychotherapy for people struggling with depression, anxiety, phobias, trauma, grief and loss, addiction, relationships, anger management, attention-deficit hyperactivity disorder, personality disorders, adjustment disorder, communication, low self-esteem and life transitions.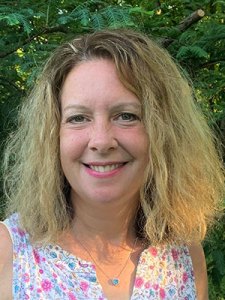 Accepting:
Aetna
Cigna
ComPsych
Highmark BCBS
United Behavioral Health
Self Pay Rate: $99
Anne Madjar, LPC
Anne is a Licensed Professional Counselor and a military veteran who embraces a holistic approach to reaching optimum health and happiness. She earned her master's degree in Counseling from Villanova University and has more than 20 years of experience in both mental health and substance abuse recovery.  She has experience working with adults, teenagers, and children and currently is focused on working with adults.
Anne's specializations include helping those with anxiety, depression, supporting parents with special needs children, veterans, and recovering from trauma. Anne is passionate about using a strength-based approach to treatment. She is highly skilled at partnering with individuals to find creative solutions to seemingly insurmountable challenges.
For therapy, Anne uses an eclectic approach with an emphasis on Cognitive Behavioral Therapy, Solution Focused Therapy, Mindfulness, and uses a humanistic approach to treatment.   Anne is here to assist you in reaching your personal goals and passionately believes that with the proper tools and support, every person is capable of thriving in life.