Our Counselors and Therapists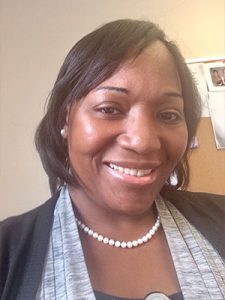 In network with:
In process of being in network with:
Anthem
BCBS
Cigna
Harvard Pilgrim
Highmark
Optum
Self Pay Rate: $75
Amina McCown, LPC, NCC
Amina is a Licensed Professional Counselor and a National Certified Counselor in the state of Pennsylvania. Amina has experience as a clinician in various different outpatient settings, as well as has worked for many years in the corrections system. Amina works with a diverse population of individuals dealing with Life Transitions, Anxiety, Depression, Grief, Bipolar and Substance Abuse concerns. Amina also has experience with working with people in the LGBT community. Amina strives to provide meaning and healing through mind, body, and spirit. Amina is an effective communicator and has a kind spirit and a good sense of humor. Amina believes that everyone has the ability to lead a meaningful life, and that all people can achieve, and are entitled to, happiness. Amina also believes that everyone has the potential to improve themselves and better their lives, by becoming empowered to learn how to better navigate daily life events.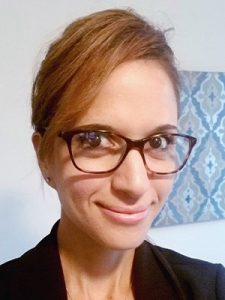 In network with:
In process of being in network with:
Aetna
Compsych
Harvard Pilgrim
Optum
United Healthcare
Self Pay Rate: $75
Avia James, LPC, CAADC
Avia James is a Licensed Professional Counselor (LPC) and a Certified Advanced Alcohol and Drug Counselor (CAADC) in the state of Pennsylvania, specializes in Co-Occurring disorders. Avia earned her Bachelor's Degree in Psychology and Communications at Tel-Aviv University and her Master's Degree in Professional Clinical Counseling at La Salle University.
Avia views the therapeutic process as a collaborative effort between the client and the therapist, for which she strives to create a therapeutic environment that is conducive to change. Avia is highly dedicated to supporting individuals with maximizing their embedded potential, as she believes that everyone has the ability to lead a meaningful and fulfilling life.
Avia has experience across a variety of settings including inpatient, outpatient and corrections. She has worked with adolescents, young and older adults, groups, families and couples.
Avia applies a strengths-based approach that is holistic and guided by the individual's needs. She utilizes an integrative approach to therapy that is specifically designed for the individual's needs. Her approach incorporates a variety of evidence-based and other treatment modalities including Cognitive Behavioral Therapy, Dialectical Behavioral Therapy, Solution-Focused Therapy, Motivational Interviewing, psycho-education, Narrative Therapy and mindfulness.
Avia has experience working with individuals who struggle with adjusting to different life transitions, emotional regulation, anxiety and stress disorders, trauma, behavioral and chemical addictions, grief and loss, anger management and relationships.
Avia takes a special interest in the human-nature and is both grateful and excited about the opportunity to join individuals on their self-discovery journey, as one may notice on their first encounter.
In network with:
Aetna
Anthem
Blue Cross Blue Shield
Cigna
Compsych
Harvard Pilgrim
Highmark
Optum
United Behavioral Health
Self Pay Rate: $75
Paul VanAntwerp, LPC
Paul VanAntwerp is a Licensed Professional Counselor in the state of Pennsylvania who obtained a BA in Psychology from Roger Williams University and his Master's Degree in Clinical Counseling Psychology from LaSalle University in 2005. He has almost 15 years of experience providing therapy and counseling to children, adolescents, adults, families and couples. He has specialized training and experience in helping people suffering from anxiety, mood disorders and trauma. He has also had the privilege of helping children and adults struggling with grief/loss, self-injurious behaviors, personality disorders, PTSD and Autism Spectrum Disorder. His practice integrates a non-judgmental, client centered focus with an emphasis on using evidence based practices (CBT, DBT) and solution-focused therapy techniques to treat a wide variety of disorders and mental health issues.
Paul has years of experience in both inpatient and outpatient settings working with children, adolescents and adults with significant mental illness, trauma, mood disorders and difficulty with social and interpersonal relationships. He provides a warm and collaborative environment where you will feel safe, comfortable and able to achieve insight into how you can make positive changes in your life. He has a strong belief that the relationship between the therapist and client is the catalyst needed for lasting growth and change within the individual him/herself.  Paul specializes in helping people develop new ways to cope with life stressors, change their behaviors and habits and improve their relationships.
He is compassionate, dedicated and has a strong desire to help others make healthy life choices and find new meaning in their relationships and lives'. Paul works well with children, young adults and individuals from diverse backgrounds. He is an avid Philadelphia sports fan and enjoys watching and attending sporting events, music, reading, gardening and spending time with family.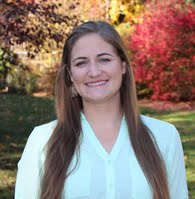 In network with:
Aetna
ComPsych
Highmark
United Behavioral Health
Grace King, LPC, NCC
Grace King, LPC, NCC, earned a bachelor's degree in psychology at King's College and a master's in clinical-counseling psychology at LaSalle University. Grace has experience working with children, adolescents, adults, families, and couples.
Grace believes that everyone deserves to live a useful and happy life and is therefore committed to supporting her clients in overcoming the obstacles that get in the way of them reaching their full potential and achieving their goals.
Grace's therapeutic approach is eclectic, where she utilizes modalities such as Cognitive Behavioral Therapy (CBT), Solution Focused Therapy and Mindfulness."
Grace has provided psychotherapy for people struggling with depression, anxiety, phobias, trauma, grief and loss, addiction, relationships, anger management, attention-deficit hyperactivity disorder, personality disorders, adjustment disorder, communication, low self-esteem and life transitions.