We have three locations in Philadelphia, PA
Click to see the clinicians at each location:
Team Thriveworks Philadelphia
1518 Walnut St., Suite 804
Philadelphia, PA 19102
---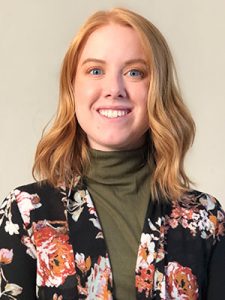 In network with:
Aetna
Beacon Health Options
Cigna
ComPsych
Highmark BlueCross BlueShield
Humana
Magellan
Multiplan
Quest Behavioral
United Healthcare
Pending:
Self Pay Rate: $65
Allyson Graves, LPC
I am a Licensed Professional Counselor and Board Certified Art Therapist. I completed my master's degree of Marriage and Family Therapy and Art Therapy at Notre Dame de Namur University in 2017. I work with a variety of issues that include but are not limited to depression, anxiety, self-esteem, grief & loss, mood and personality disorders, trauma and PTSD, and have a specialty working with those with eating disorders. 
I use an existential and humanistic approach to therapy, and pride myself on helping facilitate a safe therapeutic space for clients. I believe that when you establish a sense of safety you can then start moving forward in exploring what it means to be your authentic self, as well as challenge patterns of behaviors that have been ineffective in allowing you to live the life you want. I use methods such as CBT, DBT, mindfulness, and art therapy in my sessions. We will create and review goals together in each session to ensure that we are helping you move in the direction that you want.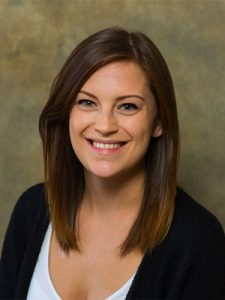 In network with:
Aetna
Anthem
BCBS
Beacon Health Options
Cigna
ComPsych
Highmark
Humana
Humana-Military
Magellan
Multiplan
Optum
Quest Behavioral
Tricare
UBH
United Healthcare
Self Pay Rate: $99
Chelsea Campbell, LPC, NCC
Chelsea holds a Bachelor's degree in Psychology from Temple University and a Master's degree in Clinical Mental Health Counseling from The George Washington University in Washington, DC.  She is currently a Nationally Certified Counselor and a Licensed Professional Counselor in the state of Pennsylvania.  
Chelsea has experience working in both community mental health settings and substance use treatment facilities treating adult clients.  Chelsea's specialty is treating substance use and other addictions but she also has experience treating other issues such as depression, anxiety, anger, grief/loss, trauma, and behavioral issues. 
Chelsea practices a client-centered approach when working with clients, believing that the wants and needs of each client should influence what modalities and interventions should be utilized. Furthermore, she feels that when clients take an active role in their therapy sessions, they often leave the session feeling more empowered and motivated.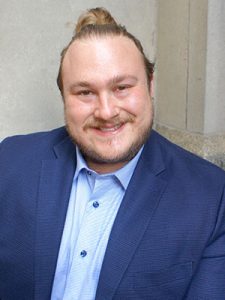 In network with:
Aetna
Cigna
ComPsych
Highmark BlueCross BlueShield
Humana
Magellan
Multiplan
Quest Behavioral
United Healthcare
Pending:
Beacon Health Options
Independence BlueCross
Tricare
Self Pay Rate: $99
Maxwell Wagenknecht, LCSW
So often anxiety or depression can leave us feeling like there is no way out. I am here to empower you to be able to find hope. Whether it's struggling with a recent life transition or loss, I can provide you with the much needed space to work through these difficult feelings. Whether you have seen a therapist in the past or this is your first time, I am here to help guide you along your path to change and self-discovery. I focus on creating a safe space where we can feel free to express ourselves and work towards the change we desire. 
I provide an integrative approach when working with my clients in order to meet their individual needs. I have over 5 years working as a therapist in a variety of different settings. I earned my Bachelor's Degree in Social Work and Counseling from San Diego State University and my Masters Degree in Social work from the University of Pennsylvania. I am a Licensed Clinical Social Worker in the State of Pennsylvania. I have had extensive training in cognitive behavioral techniques as well as psychodynamic therapy. I have experience working with all sorts of issues including anxiety related issues, depressive disorders, substance use disorders, grief and loss, and trauma. Throughout the therapeutic process I work with my clients to empower them, gain insight into their unmet needs, and take back control over their life. 
I am here to help guide my clients along their journey in whatever way best suits them so that the change they experience can be impactful and long lasting throughout their lives. 
Specialities:
Anxiety

Depression

Grief and Loss

Trauma

Substance Use

Life Transitions

Self-Esteem

Stress Management

Relationship Issues

Sexuality and Gender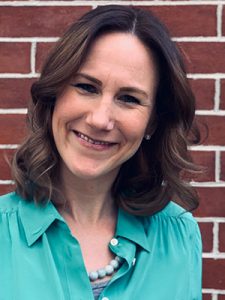 In network with:
Aetna
Anthem
BCBS
Beacon Health Options
ComPsych
Highmark
Humana
Magellan
Multiplan
Optum
Quest Behavioral
UBH
United Healthcare
Pending:
Self Pay Rate: $99
Jamie McMenamin, LPC
I am a Licensed Professional Counselor in Pennsylvania. I have a BA from the University of Arizona and a MA in Clinical Psychology from West Chester University. My research interests include the impact of personality profile on teamwork as well as motivation and performance. I have worked at in-patient and out-patient facilities treating individuals as well as an in-home counselor for families. 
My clinical experience includes work with adolescents and adults with adjustment issues related to a broad spectrum of life changes and transition. I have worked with people with symptoms of depression and anxiety, disordered eating, athletic performance, and motivational issues. 
In working with clients, I consistently develop individualized treatment so my clients have the most focused and personalized experience. I often utilize a combination of evidence-based treatment modalities including cognitive behavioral and dialectical behavioral approaches, reality therapy, motivational interviewing, and often implement communication skills. I believe in all my clients and their ability to grow, learn, and reduce any troubling symptomology. 
Jane Raimondi, MA, LMFT
Jane Raimondi, MA, LMFT received her Master's Degree in Clinical Counseling Psychology with a concentration in Marriage and Family Therapy from LaSalle University in 2007. She works with with adults, adolescents, couples, and families, creating a safe, non-judgmental, supportive environment in which individuals can utilize their unique strengths, and identify their needs while allowing space to explore, learn, heal, and grow. 
She is particularly interested in examining client' early experiences and relationships and how these experiences impact present functioning and relationships. Specialties include relationship issues, depression, anxiety, life transitions, trauma, and substance abuse/recovery issues. Jane is eclectic in her approach to therapy, utilizing strategies and treatment modalities specific to client needs. She values the use of mindfulness and relaxation strategies to assist clients in becoming more present in their daily lives and to increase feelings of empowerment and growth.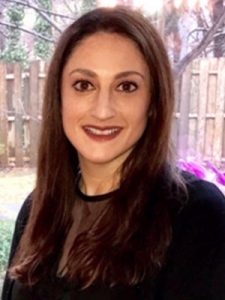 In network with:
Aetna
Anthem
BCBS
Beacon Health Options
Cigna
ComPsych
Highmark
Humana
Humana-Military
Magellan
Medicare
Multiplan
Optum
Quest Behavioral Health
Tricare
UBH
United Healthcare
Self Pay Rate: $99
Jill Lefkowitz, LCSW
Jill Lefkowitz is a Licensed Clinical Social Worker (LCSW) with over a decade of experience providing counseling to young adults and adults. She earned her Bachelor of Arts degree from Cabrini College and her Master of Social Work Degree from the University of Pennsylvania. She has provided psychotherapy for various issues including anxiety, depression, trauma, grief and loss, and chronic medical conditions. She also has experience treating OCD and Body-Focused Repetitive Behaviors.
Jill is trained in a variety of therapeutic modalities. Her approach is eclectic, utilizing Cognitive Behavior Therapy, Motivational Interviewing, Solution-Focused Therapy and Mindfulness/Acceptance based therapies. She believes that all her clients possesses an inner strength to overcome adversity and deserve to live a happy and fulfilling life.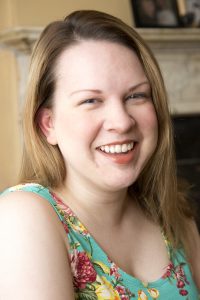 In network with:
Aetna
American Behavioral
Amerihealth
Blue Cross Blue Shield - Anthem
Beacon Health Options
Cigna
First Call
Geisinger Health Plan
Highmark
Independence Blue Cross
Key Stone East (HMOs require PCP referral)
Magellan
Penn Behavioral Health
Quantum
Quest
Tricare
Self Pay Rate: $99
Alison Strycharz, LMFT
Alison Strycharz LMFT earned a master's in Couple and Family Therapy from Drexel University where she received extensive training in the Person of the Therapist model. Alison has experience working in community mental health and substance abuse programs with children, adolescents, adults, families, and couples from diverse cultural and socioeconomic backgrounds. She has provided support to clients struggling with a range of issues including addiction, anxiety, depression, trauma, and low self-esteem.
Alison strongly believes the most vital factor in treatment is the relationship between therapist and client. Her approach is eclectic, utilizing elements of structural, narrative, CBT, and solution-focused therapies in order to help meet the specific needs of her clients.
Alison understands that we all go through times in life when we feel lost or overwhelmed and could use some extra support. She works to foster a safe, patient, nonjudgmental environment where a client feels comfortable to risk vulnerability and share honestly about their struggles.
Alison firmly believes that, within themselves, all of her clients already have the answers they are looking for. She feels privileged to support them in bringing these answers to the surface through the use of compassion, humor, and empathy.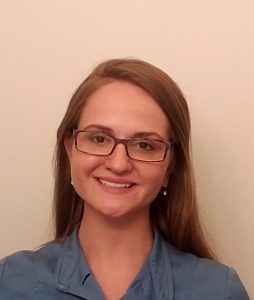 In network with:
Anthem
BCBS
Highmark
Optum
UBH
United Healthcare
Self Pay Rate: $99
Natalie DiCrescenzo, MA, ATR-BC, LPC
Natalie DiCrescenzo, MA, ATR-BC, LPC earned a Master of Arts in Art Therapy and Counseling from Drexel University. As both a Licensed Professional Counselor and Board Certified Art Therapist, Natalie will focus on helping you find emotional outlets, create support systems, and gain insight into what has been weighing you down. Natalie has experience treating children, adults, and families struggling with a wide range of circumstances including depression/anxiety, substance abuse, mental illness, trauma, grief and loss, life transitions, adoption/foster care, attachment disorders, behavioral difficulties, and relationship struggles. Natalie has also worked with LGBT and refugee/immigrant communities.
Natalie is trained in a variety of therapeutic approaches including person-centered, psychoanalytic, behavioral, CBT, family systems, narrative, motivational interviewing, and the recovery model, and will tailor your session to best meet your needs. Natalie's approach to therapy is informed by Attachment Based Family Therapy, and emphasizes the importance of maintaining healthy communication with loved ones and support systems. Her work is also Trauma Informed, and supports the belief that our past experiences can affect our current functioning; Natalie will work to help you free yourself from your past.
Additionally, Natalie incorporates art making, journaling, and other creative outlets designed to empower you beyond the therapy session. No artistic talent is needed to participate in Art Therapy with Natalie, only a willingness to think outside the box and a desire to live the full and healthy life you deserve.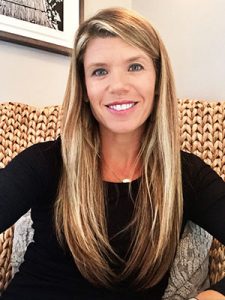 In network with:
Highmark BCBS
Optum
UBH
United Healthcare
Self Pay Rate: $99 - $130
Molly Hayes, LMFT
Molly Hayes Wolfe is a Marriage and Family Therapist with over 17 years of experience working in the mental health field. Over the course of her career, Molly's practice has spanned a range of mental health treatment settings, including inpatient drug and alcohol rehabilitation centers, crisis centers, hospitals, community mental health clinics, and private practice. She works primarily with adults in individual or couples therapy and has helped clients struggling with a host of challenges, including anxiety, panic attacks, depression, postpartum, body image issues and eating disorders, codependency, relationship issues, life transitions, parenting issues, divorce, and blended families.
Molly is a humanistic, person-centered therapist with an eclectic, pragmatic approach to counseling and therapy. She believes that people and their problems are unique and complex and that no single theory is a perfect fit for every problem or for every person. She is trained in cognitive behavioral theory and uses techniques from rational emotive behavioral theory, mindfulness/meditation, and family systems theory in her practice.
Molly earned a Bachelor of Science degree in Addictions Counseling from Hanneman University (now Drexel University) in1999 and a Master's of Science in Counseling Psychology from San Francisco State University in 2003.
Molly has her own blended family that includes her husband, their four children, and the family's labradoodle named Rocky. In her free time, she enjoys reading, yoga, cooking, travel, and long walks.