Christian Counseling in Philadelphia, PA

* Christian counseling is currently only offered at the Thriveworks Philadelphia JFK office and the Thriveworks Philadelphia Center City office.
Christianity provides hope, happiness, and stability for millions of people around the world. When life throws its curveballs, many Christians are able to transition and cope through the help of prayer, Scripture reading, and through building relationships with other believers.
However, there are some Christians who may need additional help reacting to things that happen in life. Being the victim of an abuse, going through a divorce, moving or changing jobs, or transitioning to married life once all the children have left home, all of these are situations that would make anyone wish for extra guidance.
If you are a Christian who lives in the Philadelphia, PA area and you need guidance that reflects your faith, Thriveworks Philadelphia Christian Counselors can help. Call us today to set up your first appointment.
Don't feel ashamed or embarrassed to ask for help.

Unfortunately, many Christians don't ask for help because they're afraid of being judged for having a weak faith. Asking for help doesn't make you weak; in fact, it's actually a sign of great strength.
Our Thriveworks Philadelphia Christian counselors can help you in a number of areas, such as:
Life coaching
Couples counseling
Marriage counseling
Career counseling
Anxiety counseling
Depression counseling
Addiction Therapy
No matter what you may be facing, our counselors can provide the help you need that reflects the principles you live by.
Call us today and see one of our counselors this week!
Call us today to make your first appointment. Our counselors believe you should receive guidance today, not weeks or months from now – that's why we have no waiting lists. Call us and see one of our counselors this week, possibly even the same day we hear from you.
We weren't created to bear our burdens alone. Call us and let us help you make positive changes in your life.
Thriveworks Philadelphia (JFK Blvd.)
1800 JFK Blvd., Suite 1404
Philadelphia, PA 19103
---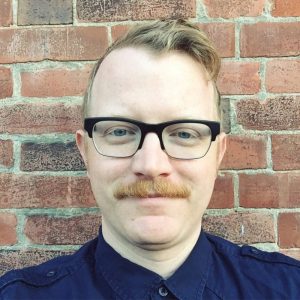 Self Pay Rate: $99
Robert Kuehl, LPC
Robert Kuehl is a Licensed Professional Counselor (LPC) who has enjoyed working with adolescents and adults in helping them live with a variety of challenges including depression, anxiety, physical/psychological trauma, psychosis, personality disorders, anger, relationship problems, life transitions, grief, and many others. Robert has 8 years of experience in the mental health field.
Robert completed his bachelor's degree at Temple University and his master's degree in Clinical Counseling at Eastern University. He employs a psychodynamic approach to conceptualizing problems and a client-centered approach to building therapeutic rapport. While Robert uses several different models for change, he often draws from cognitive therapy and motivational interviewing, but treatment will be personalized for your needs.
The foundation for Robert's work is the belief that we were built for relationships and as a result the relationship between therapist and person-in-therapy is the vehicle for change. Providing a warm, nonjudgmental space in which people feel secure is Robert's priority number one. Where you go from there is completely up to you!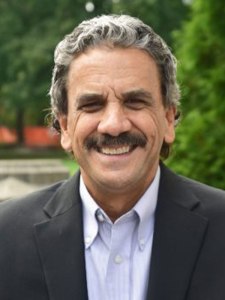 Self Pay Rate: $99
Thomas DeGeorge, PhD
Dr. DeGeorge has been working with individuals, couples and families for 30 years. In his practice, Dr. DeGeorge implements a client centered approach developing and fostering a connection with his clients that focuses not only on their concerns but all aspects of their life and relationships. Dr. DeGeorge believes that all individuals, couples and families can achieve a better and more stable emotional, pragmatic, and daily lifestyle.
Dr. DeGeorge believes in the art of integrative counseling in his therapeutic approach. His approach is based on what the client, couple, needs and what works best, based on their own personality, strengths, weaknesses and interests.
Dr DeGeorge has presented at the International Association of Martial and Family Counselors, in New Orleans, Louisiana, the IAMFCA conference in Oxford, England, and The Asia/Pacific Conference in Brisbane, Australia.
A native Philadelphian, Dr. DeGeorge returns after nearly 28 years living in the Pittsburgh area. He is an Assistant Professor in the Graduate Counseling Department at Rosemont College.
Thriveworks Philadelphia (Center City)
1015 Chestnut Street Suite 403
Philadelphia, PA 19102
---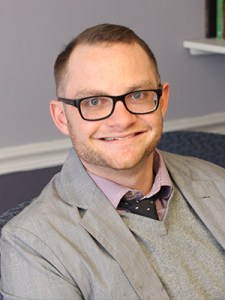 Self Pay Rate: $99
Andrew Lightfoot, LPC
Drew Lightfoot specializes in working with individuals with depression, generalized anxiety, social anxiety, couples and marriage counseling, autism-spectrum disorder, and trauma/PTSD.  His approach includes a mixture of finding a meaning and purpose in life, learning ways to cope with stress and overwhelming emotions, improving social skills and communication, and changing the negative ways we think about ourselves and our world.
Drew Lightfoot is a Licensed Professional Counselor with 10 years of combined education and experience in the field of Psychology and Counseling.  He's previously worked several jobs in the field, including as a private practice therapist, addictions counselor, and Professor of Psychology and Research at La Salle and Wilmington University.  He is a published author is the area of treating childhood trauma as well as a service member in the Pennsylvania Army National Guard.
When he is not busy working as an educator or therapist, he enjoys spending his time traveling the world, playing video games, or taking a run around the city with his golden retriever, Roxie. (Who, oddly enough, is also a therapy dog!)