Christian Counseling in Philadelphia, PA

* Christian counseling is currently only offered at the Thriveworks Philadelphia JFK office and the Thriveworks Philadelphia Center City office.
Christianity provides hope, happiness, and stability for millions of people around the world. When life throws its curveballs, many Christians are able to transition and cope through the help of prayer, Scripture reading, and through building relationships with other believers.
However, there are some Christians who may need additional help reacting to things that happen in life. Being the victim of an abuse, going through a divorce, moving or changing jobs, or transitioning to married life once all the children have left home, all of these are situations that would make anyone wish for extra guidance.
If you are a Christian who lives in the Philadelphia, PA area and you need guidance that reflects your faith, Thriveworks Philadelphia Christian Counselors can help. Call us today to set up your first appointment.
Don't feel ashamed or embarrassed to ask for help.

Unfortunately, many Christians don't ask for help because they're afraid of being judged for having a weak faith. Asking for help doesn't make you weak; in fact, it's actually a sign of great strength.
Our Thriveworks Philadelphia Christian counselors can help you in a number of areas, such as:
Life coaching
Couples counseling
Marriage counseling
Career counseling
Anxiety counseling
Depression counseling
Addiction Therapy
No matter what you may be facing, our counselors can provide the help you need that reflects the principles you live by.
Call us today and see one of our counselors this week!
Call us today to make your first appointment. Our counselors believe you should receive guidance today, not weeks or months from now – that's why we have no waiting lists. Call us and see one of our counselors this week, possibly even the same day we hear from you.
We weren't created to bear our burdens alone. Call us and let us help you make positive changes in your life.
Thriveworks Philadelphia (JFK Blvd.)
1800 JFK Blvd., Suite 1404
Philadelphia, PA 19103
---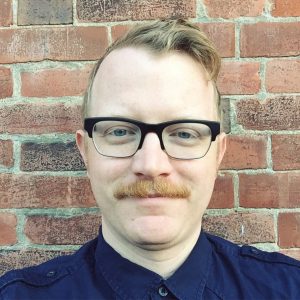 Accepting:
Aetna
Anthem
BCBS
CareFirst Empire
Compsych
Highmark
Horizon
Independent Blue Cross
Premera
Regenc
United Healthcare
Self Pay Rate: $99
Robert Kuehl, LPC
Robert earned his bachelor's degree from Temple University and received a Master's degree in clinical counseling from Eastern University. Robert has enjoyed working with adolescents and adults in helping them live with a variety of challenges including depression, anxiety, physical/psychological trauma, psychosis, personality disorders, anger, relationship problems, life transitions, grief and many others. Robert employs a psychodynamic approach to conceptualizing problems and a Client-Centered approach to building therapeutic rapport. While Robert uses several different models for change he often draws from Cognitive Therapy and Motivational Interviewing but treatment will be personalized for your needs.
The foundation for Robert's work is the belief that we were built for relationships and as a result the relationship between therapist and person-in-therapy is the vehicle for change. Providing a warm, non-judgmental space in which people feel secure is priority number one. Where you go from there is completely up to you!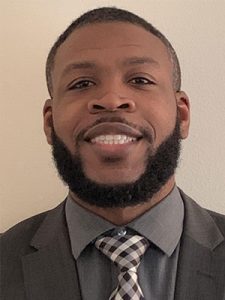 Accepting:
Aetna
Anthem
BCBS
Beacon Health Options
Cigna
Highmark
Humana
Humana-Military
Magellan
Multiplan
Optum
Tricare
Quest Behavioral
UBH
United Healthcare
Self Pay Rate: $99
Maurice Denton, LPC
Hello! My name is Maurice Denton.
I began my study of psychology in 11th grade when given the choice between it and German. While German is an interesting language, I think I made the right choice. Since then, I graduated with a BA in Psychology from Eastern University and then a Master's in Clinical Mental Health Counseling from Regent University. I've been employed in the helping field for most of my working life. I've continued in this field because I love being a support for people as they work through life challenges, and having overcome my share of major difficulties, I'm not afraid to sit with you and work through heavy issues. I consider the people that I work with to be participants, not only clients, because we're working together to find pathways to problem solving. You're in the driver seat and your goals will be our focus.
I believe in taking a person centered approach to therapy, which sees my participants as autonomous, capable of changing their lives in positive ways, and moving toward their full potential. Since being trained as a Clinical Mental Health Counselor, I have walked with participants through the most severe cases of anxiety, depression, Bi-Polar disorder, Schizophrenia, and other chronic life interruptions.  I always consider it an honor and a privilege when my clients share with me, the life experiences that have brought them to their current place, whatever that may be. I believe that you are a valuable individual, no matter what you're dealing with, and that you don't have to carry the weight of your concerns alone.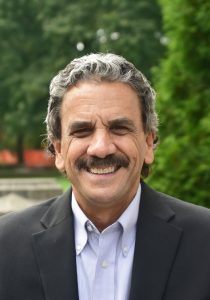 Accepting:
Amerihealth
Beacon Health Options
Cigna
Cigna Telehealth
Geisinger Health Plan
Highmark
Humana
Independence Blue Cross
Key Stone East (HMOs require PCP referral)
Magellan Commercial
Multi Plan
Penn Behavioral Health
Self Pay Rate: $129
Thomas DeGeorge, PhD
Dr. DeGeorge has been working with individuals, couples and families for 30 years. In his practice, Dr. DeGeorge implements a client centered approach developing and fostering a connection with his clients that focuses not only on their concerns but all aspects of their life and relationships. Dr. DeGeorge believes that all individuals, couples and families can achieve a better and more stable emotional, pragmatic, and daily lifestyle.
Dr. DeGeorge believes in the art of integrative counseling in his therapeutic approach. His approach is based on what the client, couple, needs and what works best, based on their own personality, strengths, weaknesses and interests.
Dr DeGeorge has presented at the International Association of Martial and Family Counselors, in New Orleans, Louisiana, the IAMFCA conference in Oxford, England, and The Asia/Pacific Conference in Brisbane, Australia.
A native Philadelphian, Dr. DeGeorge returns after nearly 28 years living in the Pittsburgh area. He is an Assistant Professor in the Graduate Counseling Department at Rosemont College.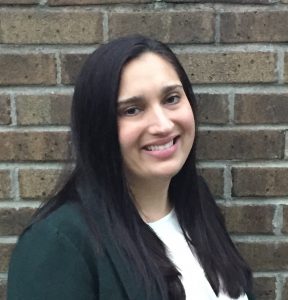 Accepting:
Aetna
Anthem
Beacon Health Options
Blue Cross Blue Shield
Cigna
ComPsych
Highmark
Humana
IBC
Magellan
Optum
Penn Behavioral Health
Tricare
UBH
United Healthcare
Self Pay Rate: $99
Amanda Pitchko, LPC, NCC
Amanda Pitchko earned her undergraduate degree from Albright College, majoring in Psychology. She then earned a Master's Degree in Clinical Mental Health Counseling from Rider University, graduating with honors. While at Rider University, she co-authored a research article entitled "Naturalistic Recovery from Non-suicidal Self-Injury: A Phenomenological Inquiry". This work was published in The Journal of Counseling and Development. Amanda is a nationally certified counselor and a licensed professional counselor in Pennsylvania. For several years, Amanda has helped serve the needs of women with Eating Disorders and other co-morbid mental illnesses such as anxiety, depression and bipolar disorders. In addition, Amanda is trained to work with individuals experiencing Posttraumatic Stress Disorder, including military veterans. Amanda's clinical approach serves to meet the needs of individuals, couples or families by utilizing skills from Cognitive Behavioral Therapy, Dialectical Behavioral Therapy and Person-Centered Therapy. Amanda is passionate about restoring people to emotional and cognitive health, assisting persons to become better connected to themselves and to others.
Thriveworks Philadelphia (Center City)
1015 Chestnut Street Suite 403
Philadelphia, PA 19102
---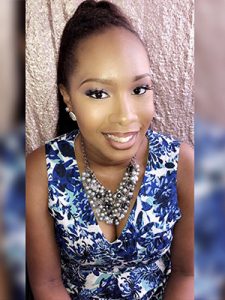 Accepting:
Aetna
Beacon Health Options
Blue Cross Blue Shield/Anthem
Cigna
ComPsych
Highmark
Humana
Humana-Military
Magellan
Multiplan
Optum
Tricare
UBH
United Healthcare
Quest Behavioral
Self Pay Rate: $99
Anastasia Adams, LPC
Philosophy of Care
Anastasia is a Licensed Professional Counselor in the state of Pennsylvania. She obtained her Master of Arts degree in Clinical Counseling from Eastern University in St. Davids, PA. Anastasia has been in the field for approximately 10 years and got her start working with the state parole as well as the substance abuse population. Anastasia has experience with both individual and group therapy. She works with adults who are coping with grief/loss, depression, anxiety and major life transitions as well as couples experiencing relationship problems.
Anastasia specifically works well with individuals healing from toxic romantic relationships. Anastasia focuses on helping individuals Spot Red Flags, set boundaries and regain sense of self after experiencing a dysfunctional relationship.
She often utilizes Cognitive Behavioral Therapy, Motivational Interviewing and Mindfulness/Meditation as her preferred therapy modalities. Anastasia engages her clients with a non-judgmental, collaborative and strengths-based approach to assist them to reach life goals. In her leisure time, Anastasia enjoys reading, writing poetry and practicing yoga.
Education
Trinity Washington University, BA in Forensic Psychology
Eastern University, MA in Clinical Counseling
Specialities
Romantic Relationships
Depression
Anxiety
Grief
African American Cultural Issues
Self-Esteem
Traumatic Life Events
Substance Abuse
Stress Management
Career Counseling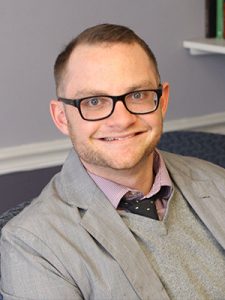 Accepting:
Aetna
Anthem
Beacon Health Options
Blue Cross Blue Shield
Cigna
ComPsych
Highmark
Humana
Humana-Military
Magellan
Multiplan
Optum
Quest Behavioral
Tricare
UBH
United Healthcare
Self Pay Rate: $99
Andrew Lightfoot, LPC
Drew Lightfoot specializes in working with individuals with depression, generalized anxiety, social anxiety, couples and marriage counseling, autism-spectrum disorder, and trauma/PTSD.  His approach includes a mixture of finding a meaning and purpose in life, learning ways to cope with stress and overwhelming emotions, improving social skills and communication, and changing the negative ways we think about ourselves and our world.
Drew Lightfoot is a Licensed Professional Counselor with 10 years of combined education and experience in the field of Psychology and Counseling.  He's previously worked several jobs in the field, including as a private practice therapist, addictions counselor, and Professor of Psychology and Research at La Salle and Wilmington University.  He is a published author is the area of treating childhood trauma as well as a service member in the Pennsylvania Army National Guard.
When he is not busy working as an educator or therapist, he enjoys spending his time traveling the world, playing video games, or taking a run around the city with his golden retriever, Roxie. (Who, oddly enough, is also a therapy dog!)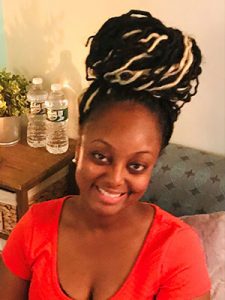 Accepting:
Aetna
Anthem
BCBS
Beacon Health Options
Cigna
ComPsych
Highmark
Humana
Humana-Military
Magellan
Multiplan
Optum
Quest Behavioral
Tricare
UBH
United Healthcare
Self Pay Rate: $99
Dr. Allena Moncrief
Greetings, my name is Dr. Allena M. Moncrief and I have been providing therapeutic services to clients in the Philadelphia area since 2010.  I obtained my PhD from Drexel University in the field of Couple and Family Therapy in 2017.  As a psychotherapist, I understand the decision to enter psychotherapy can be extremely challenging for some individuals.  Thus, I strive to meet individuals where they are in the therapeutic process.   This process involves helping individuals explore the root of their difficulties/road blocks and assisting them with creating a roadmap that will lead to a more fulfilling and enjoyable life.  I am a trauma- informed therapist with specialization in the areas of: self-esteem, marital and familial conflict, sexual abuse, transgenerational trauma, divorce, adolescent challenges, and parenting.  I offer services to adults, adolescents, couples, and families.  As an African American woman, I have a grave understanding of the trials and tribulations individuals of color face in today's society.  I believe race, ethnicity, culture, and social economical factors play a pivotal role in how individuals live their daily lives and I invite discussion of such factors in the therapeutic process.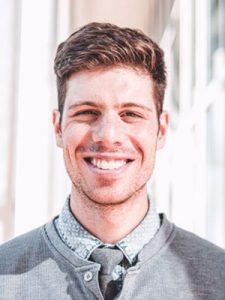 Accepting:
Aetna
Anthem
BCBS
Beacon Health Options
Cigna
Highmark
Humana
Humana-Military
Magellan
Multiplan
Optum
Quest Behavioral Health
Tricare
UBH
United Healthcare
Pending:
Self Pay Rate: $99
Timothy Sosin, MA, NCC, LPC
Tim Sosin is a nationally certified licensed professional counselor. He provides a safe space where his clients can be truly seen and known. Tim takes a whole-person approach to change, health and wellness by focusing on biological, psychological, social and spiritual factors at play within the lives of his clients. Those who walk through Tim's door for counseling will experience a creative and kind welcome to every aspect of who they are. Tim is an EMDRIA Certified Therapist, specializing in trauma-informed care and the treatment of PTSD, complex trauma, various forms of abuse, dissociation, and identity formation issues. Tim uses holistic strategies to promote liberation, reconciliation and recovery from the profound impacts of trauma and developmental wounds. In addition, Tim assists clients navigating anxiety, depression, addiction, eating disorders, grief and loss, crisis, personality disorders, relationship concerns, and issues related to cultural, spiritual and gender identity formation.
Tim is licensed in Pennsylvania and Virginia, and operates as a Life Coach for clients in other states and countries.