Meet our Counselors
---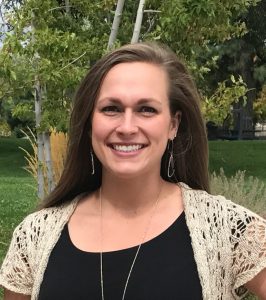 Samantha Jefferson, LPC
I believe everyone has the potential to accomplish whatever they set their mind to. I also know that life can be hard and unpredictable. I'm here to guide you through your obstacles in order to reach whatever goal your heart is set on. Whether it's success at work, establishing healthy relationships, healing from the past, or just being comfortable with whom you are, I am here to help you. I have experience with a variety of populations facing many different problems, and I know that everyone is an individual. I look forward to creating a treatment plan with you just for you. My specialty is teens, adults, geriatrics, and families. My approach is Eclectic with the focus of Cognitive-Behavioral Therapy and Motivational Interviewing.
My specialties include:
Anxiety
Depression
Bullying
Grief & Loss
Family
Work problems
Relationship Issues
Life Transitions
Anger
Stress
I earned an MA in Clinical/Counseling Psychology from Francis Marion University. I have completed clinical work with children, adolescents, and adults. My experience includes both inpatient and outpatient work with addiction, dual diagnosis, crisis care, hospice, and rehab.
I look forward to setting up an appointment with you soon.
---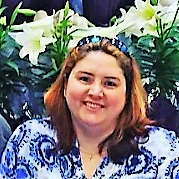 Katherine Hawley, LPC
Katherine Hawley believes that everyone has a reservoir of untapped potential that can be used to facilitate change; that each person should be empowered to work toward his or her own needs and goals. She was raised with extraordinary standards and ethics, and believes that "to whom much is given, much is required;" therefore, she feels she has a responsibility to help those who cannot help themselves. She is a Christian and integrates faith into every aspect of her life.
Katherine works with:
Individuals
Couples
Families
She experience with:
Anxiety
Depression
Grieg & loss
Substance abuse
Stress
Communication issues
Marriage counseling
Premarital counseling
Coping & relaxation skills
Life transitions
Domestic violence
Codependency
Parenting issues
"I am not "stuffy" and I hope my clients can feel relaxed in their sessions with me. Feel free to take your shoes off make yourself comfortable."
Her approach to counseling is patient-centered and holistic, meaning treating the whole person. She primarily uses Cognitive-Behavioral Therapy (CBT) and Brief Solution-Focused Therapy (SFT). CBT boils down to this: Change your thoughts and you can change your life. Brief SFT is future-focused, goal-directed, and focuses on solutions, rather than on the problems that brought patients in to seek therapy. Change takes some people longer to achieve this goal than others. As people become more aware of their thoughts, actions, emotions, and beliefs, they increase their ability to face challenges and overcome difficult situations more successfully.
She was born in Texas, but her family is from Alabama. She was raised in Georgetown, SC, and considers that home. She and her husband Josh have been married since 2002, and they have one son, Tyler. She loves to sing and fish. Her favorite sport is football and she is a die-hard Alabama Crimson Tide fan! ROLL TIDE ROLL!
She has more than 20 years of counseling experience. She specializes in teaching clients coping and relaxation skills to improve their quality of life without medications. She is a Licensed Professional Counselor, as well as a Nationally Certified Counselor.
---