Meet our Counselors
---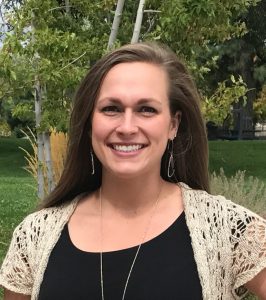 Samantha Jefferson, LPC
I believe everyone has the potential to accomplish whatever they set their mind to. I also know that life can be hard and unpredictable. I'm here to guide you through your obstacles in order to reach whatever goal your heart is set on. Whether it's success at work, establishing healthy relationships, healing from the past, or just being comfortable with whom you are, I am here to help you. I have experience with a variety of populations facing many different problems, and I know that everyone is an individual. I look forward to creating a treatment plan with you just for you. My specialty is teens, adults, geriatrics, and families. My approach is Eclectic with the focus of Cognitive-Behavioral Therapy and Motivational Interviewing.
My specialties include:
Anxiety
Depression
Bullying
Grief & Loss
Family
Work problems
Relationship Issues
Life Transitions
Anger
Stress
I earned an MA in Clinical/Counseling Psychology from Francis Marion University. I have completed clinical work with children, adolescents, and adults. My experience includes both inpatient and outpatient work with addiction, dual diagnosis, crisis care, hospice, and rehab.
I look forward to setting up an appointment with you soon.
---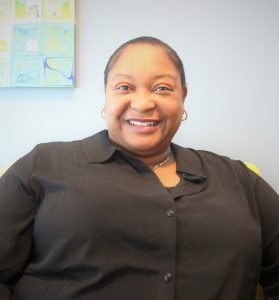 Stacey J. Floyd, LPC
I like to think of counseling/therapy as a soft place to land. There are times in all of our lives when we could benefit from a highly trained person who can offer understanding, genuine concern, and non-judgmental guidance. I'm here to help you figure things out in a productive and helpful way. Maybe you need help navigating the complex world of relationships, help with healing past hurts, or learning to love yourself. My experience is very eclectic as I have worked with many different populations and issues. I love people and helping others in any way that I can. I specialize in treating adolescents, adults, couples, and families. My favorite vehicles for treatment are Cognitive Behavioral Therapy, with an emphasis on mindfulness, and Trauma Focused Behavioral Therapy.
Specialties Include:
Anxiety
Depression
Family systems
Relationship Issues
Stress
Grief & Loss
Trauma (sexual and otherwise)
Sexual Identity Issues
I earned my bachelor's degree from Erskine College with a major in Behavioral Science and a minor in Special Education. My master's degree is in Counseling from Webster University.
I can't wait to meet you!
---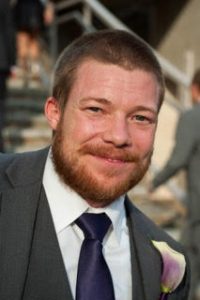 Nathan Hansen, LPC
No matter what your profession or view on life, our greatest challenge is searching for how to develop meaning and overcoming barriers in life. Solving these problems isn't always black and white, as our mindset often has us accepting complacency. Have you ever considered working with someone to find this path? Someone who listens, and develops a relationship built on trust and care where you can investigate and change your perspective? We all need to work on overcoming roadblocks in life, but a lot of us don't because we are either too afraid or don't know where to start. Why not start now by picking up the phone?
My specialties include:
Anxiety
Depression
Stress
Trauma
Grief
Anger
Sport-performance
Performance Anxiety
FLOW
Self-harm
Eating Disorders
Teens
Crisis
Career Counseling
Life Coaching
School Issues
Self-Esteem Issues
Sexual Abuse
Video Game Addiction
I graduated with my Masters in Clinical Counseling from Bellevue University. I use the Cognitive Behavioral Therapy (CBT) Techniques with an emphasis on Solution-Focused therapy. I am also certified in Trauma-Focused Cognitive Behavioral Therapy.
---