Meet our Counselors
---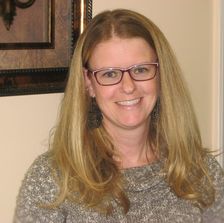 Emilee Scruggs, LISW-CP
Emilee Scruggs LISW-CP is a Licensed Independent Social Worker of Clinical Practice. She has a Master's in Social Work from Winthrop University and went on to receive LISW-CP in 2014 with the ultimate goal of working in the therapy field. She is also a Member of NASW. Emilee has 10 + years experience working with individuals and families of all ages ranging from children to older adults in areas including hospice, mental health, and counseling.
Emilee helps clients with:
Depression
Anxiety
Stress
Chronic illness
Relationship issues
Life transitions
Grief & loss
Self-esteem
Codependency
Chronic, acute, and terminal illnesses
Mild cognitive impairment
Age associated cognitive decline
Spiritual counseling
She is passionate about helping individuals to overcome fear, and depression by incorporating mindfulness, progressive relaxation, aromatherapy, and cognitive-behavioral therapies. Emilee takes a holistic approach, meaning involving the mind, and body. She works with individuals, family members, and caregivers struggling with chronic, acute, and terminal illnesses. She can work from either a secular or a faith-based perspective.
---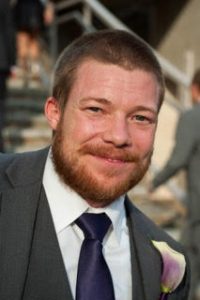 Nathan Hansen, LPC
No matter your professional or life perspective, our greatest challenge tends to be ourselves. Living in complacency, our mindset often overlooks solutions to moving forward and dwells on the "what-ifs" of tomorrow. You want to progress and be the best you. Have you ever considered working with someone to find this path? Someone who listens, and develops a relationship built on trust and care where you can investigate and change your perspective? We all need to work on overcoming roadblocks in life, but a lot of us are too afraid or don't know where to start. Why not start now by picking up the phone?
My specialties include:
Stress
Anxiety
Depression
Trauma
Grief
Sport-Performance
Performance Anxiety
FLOW
Self-Harm
Crisis
Life Coaching
School Issues
Self-Esteem Issues
Eating Disorders
Sexual Abuse
I graduated with my Masters in Clinical Counseling from Bellevue University. I use the Cognitive Behavioral Therapy (CBT) Techniques with an emphasis on Solution-Focused Therapy. I am also certified in Trauma-Focused Cognitive Behavioral Therapy and Crisis Counseling.
---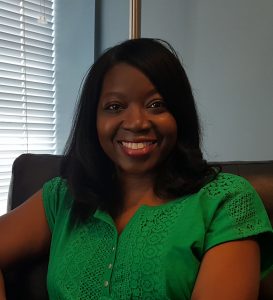 LaKimberly Dowdell, LPC
LaKimberly Dowdell, a Greenville Native, is a Licensed Professional Counselor (LPC) who has returned back to the area after living and working overseas supporting the mental health needs of our military. With this population, there has been a considerable amount of work done in the areas of Stress and Anger Management, Couples Counseling, Crisis Management and Life & Transition Management. She is also a Nationally Certified Counselor (NCC), Certified Critical Incident Stress Manager and a Certified Level II Motivational Interviewing and Level III CBT Therapist. In addition, LaKimberly is also a Certified Parent Project facilitator- a position that brings with it a significant amount of experience working with youth with challenging behaviors, as well as their parents. She also brings more than 15 years of experience in counseling children, adolescents and adults of various ethnic, cultural, disability and socio-economic backgrounds. Her personal motto? "In all things, work to achieve balance".
LaKimberly works with:
Anxiety
Depression
Stress
Anger Management
Couples
Crisis Management
Life Transitions
---
Glen Plumley, LISW-CP
My name is Cecil "Glen" Plumley. I received my Master of Social Work degree from the University of South Carolina in 1989. I also earned a Master of Arts in Religion from Liberty Baptist Seminary in 2007. Having worked in both inpatient and outpatient settings, I have a wide range of clinical experiences. I am currently a member of the National Association of Christian Social Workers (NACSW), and have earned the Academy of Certified Social Workers credential from the NASW. I am also a Certified Advanced Hypnotherapist.
I have experience helping with:
Anxiety
Depression
Marriage counseling
Relationship issues
Stress management
Mood disorders
Behavior modification
Hypnotherapy
Anger management
Grief & loss issues
Codependency
Self-esteem issues
---