Meet the Owner
---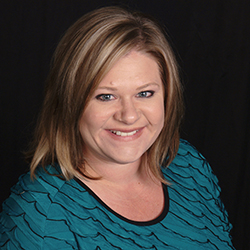 Audrey Litts, LMSW, - Owner of Thriveworks Grand Rapids
Audrey Litts earned a Bachelor of Science in Business Management from Northern Michigan University and a Master of Social Work from Western Michigan University. She has worked in both administrative and clinical capacities as a social worker. She spent four years as the Executive Director of a non-profit youth organization, and also works as a school social worker on a part-time basis. Audrey and her husband are also licensed foster parents, and in addition to raising Audrey's two teenage siblings early in their marriage, they have been parents to several foster children and now have two small children of their own.
Audrey's role at Thriveworks Counseling in Grand Rapids is both to ensure that her clients have a positive experience while uplifting her clinicians. She sees clients who fit her clinical skills and experience on a limited basis. She is extremely dedicated to her staff and clients and thinks it is vitally important to go above and beyond for them.
Audrey believes strongly in the mission and vision of Thriveworks, and the importance it places on its valued clients and staff. She understands that this is an unfamiliar experience for many, and strives to make clients as comfortable as possible when entering the Thriveworks office.
Audrey and her clinicians are so excited to be a part of the Grand Rapids community and look forward to both watching their clients thrive, but also to be a positive and contributing member to the society in which they serve.
---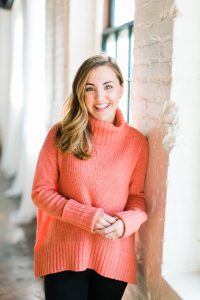 Danielle Drumm, LMSW
Danielle Drumm, LMSW is a Licensed Master Social Worker who has a passion for supporting and encouraging clients throughout the therapy process. Danielle strives to make therapy comfortable and fun using a variety of effective therapeutic techniques. Danielle received her Bachelor of Social Work from Grand Valley State University and her Master of Social Work from Michigan State University. Danielle has worked with many diverse populations and in various settings throughout her almost 10 years in the field. Danielle currently works with children, adolescents, adults, couples, and families.
Danielle enjoys incorporating mindfulness and relaxation exercises during therapy sessions and loves helping clients bring healthy balance into their lives. Danielle practices from a holistic approach with a focus on treating the whole person and helping clients feel empowered to live their best life. Danielle enjoys helping clients recognize obstacles and discover ways to problem solve and move forward while letting go of judgement, guilt, and fear.
Danielle specializes in the following areas:
Anxiety
Depression
Work/Career Adjustments
Body Image & Self Esteem
Health Issues
Life Transitions
Stress Management
Grief/Loss
Relationship Issues
Individual Therapy
Family Therapy
Couples Therapy
Danielle accepts the following payment methods:
Private/cash pay
ASR
Blue Cross Blue Shield
Blue Care Network
McLaren
Meridian
Tricare - out of network
Medicare
---
Dave Woudstra, LMSW
Dave Woudstra, LMSW is a Licensed Master of Social Work. He received his Bachelor of Science degree in Behavioral Psychology and his Masters Degree in Social Work from Western Michigan University. Dave has over ten years experience working in the community with individuals and families in school, residential and clinical based settings. He has experience working with people struggling with a range of needs including mental health, substance abuse, relationship concerns, life transitions and complex trauma. He has spent the last few years transitioning to providing counseling services and believes change is possible, hope is real and people have the ability to continue to grow.
Dave is focused on partnering with the people he works with, and providing coaching to help them achieve their goals. He utilizes a holistic approach to help individualize the support he provides. Dave often uses a cognitive behavioral therapy approach to help explore, challenge and change old patterns of thinking and behavior. He enjoys finding what will work for the individual supporting the change they hope to see in their life. His calm demeanor and soft spoken approach bring a soothing feel to his sessions.Dave has recently moved back to the area to be closer to family, he enjoys spending time with his young son, as well as comic books and science fiction.
Dave specializes in the following areas:
Addiction and substance abuse
Complex trauma
Clients who are struggling with legal issues
Relationship concerns
Anxiety
Depression
Life and stress management
Dave takes the following insurances:
ASR
Blue Cross Blue Shield
Blue Care Network
Optum/United/Golden Rule
Meridian
---
Denise Skonieczny, PMHNP-BC
Denise is a fully Licensed Psychiatric Mental Health Nurse Practitioner. She received her Bachelor of Science degree in Psychology from Grand Valley State University, her Associate's Degree in Nursing from Grand Rapids Community College, her Master's Degree in Nursing from the University of Phoenix and her post-master's certificate as a Psychiatric Mental Health Nurse Practitioner from the University of Cincinnati. She has significant experience working in the mental health field.
Denise supports a collaborative relationship with clients including a person-centered plan for recovery. She believes that sometimes life throws us some curve balls and we need a little bit of help to return to our game. She believes that all people have their own individual strengths, resilience and the ability to recover despite life's many challenges.
Denise's primary role at Thriveworks is to provide medication management services and education to clients. She works under the supervision of a licensed Psychiatrist and is able to provide evaluations, medication treatment and monitoring.
Denise is compassionate about helping people and animals. She has four rescue dogs at home that she enjoys spending time with in her free time along with reading, gardening, and wood burning.
Denise takes the following insurances:
Cash/self-pay
ASR/Physicians Care/HAP
BCBS/BCN
Medicare
In the future, she will also be able to take Aetna/Cofinity when her credentialing is complete
---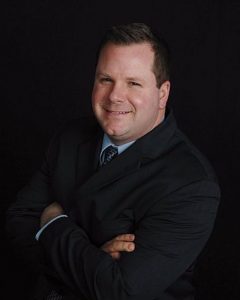 Jason Clauser, LMSW
Jason Clauser, LMSW is a Licensed Master Social Worker. Jason received a Bachelor of Social Work from Grand Valley State University and a Master of Social Work from Western Michigan University. Jason has held a variety of clinical positions in the mental health, medical and child welfare fields.
Jason had a substance abuse emphasis in Graduate school and in the process of obtaining his Certified Advanced Alcohol Drug Counselor Certification. Jason has worked with patients struggling with alcohol, prescription drug and other drug addictions and the secondary disruptions that addiction can cause with family, friends, work and physical health.
Jason has a unique interest in providing treatment to the First Responder population with more than 20 years as a Firefighter/ EMT in the community that he lives. Jason sees an increasing need and recognition of stress, trauma, negative coping skills that affect first responders. One of the treatment specialties that Jason is trained to use with First Responders is Eye Movement Desensitization Reprocessing (EMDR). EMDR is also useful in treating phobias, panic disorder, obsessive compulsive disorder, generalized anxiety, after effects of assaults, car accidents and sports performance anxiety, to name a few applications.
Jason is married to his wife Holly of 15 years with 2 kids and a very active black lab. Jason has lived in West Michigan for over 15 years, now calling it home. Jason likes being active with his family riding bikes, going for walks, swimming. Jason also likes to play handy man around the house doing various landscaping projects and occasional car repairs.
Jason sees patients starting with the age of 12 to older adults and can provide flexible times and days for appointments.
Jason uses a variety of treatment modalities and approaches including:
CBT
Motivational Interviewing
Solutions focused
EMDR
Jason Specializes in the following areas:
Addiction/Substance abuse
PTSD
Anxiety
Depression
Couples
Adolescents/teens
First responders/EMT/Police/Firefighters
Relationship family issues
Chronic medical conditions
Jason Takes the following insurances:
Blue Cross Blue Shield
Blue Care Network
Blue Cross Complete
McLaren
Meridian
Aetna/Cofinity/Meritain
Magellan
ASR/HAP/Physicians Health Plan
Medicare
Tricare out of network
---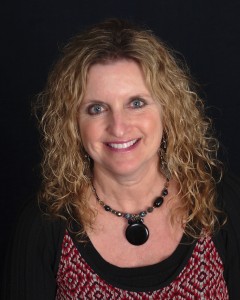 DeeDee DiTrapani, LMSW, ACSW
Diana "DeeDee" DiTrapani is a Licensed Master Social Worker. She received her Master's Degree from Wayne State University and has been working in the field for almost thirty years. Many of those years have been spent working with children and families in child welfare, foster care and adoption.
DeeDee transitioned from working in child welfare to counseling four years ago, and enjoys working with a range of people and situations such as couples, young adults seeking life skills direction, individuals suffering from anxiety and depression, school aged children and families. She believes in giving every client personal attention by being available between sessions by phone for support when needed.
She has resided in Western Michigan for 30 years, is married and has two adult daughters who are all avid boaters and enjoy the Great Lakes with all their beauty.
DeeDee believes all people have the ability to achieve their hopes and dreams when given life skills and encouragement, and helping to remove obstacles that hinder healthy growth and development.
DeeDee specializes in the following areas:
Couples
School-age children/parents struggling with ADHD, anxiety, adoption, developmental disorders, oppositional defiance, self-harm and parenting
Individuals struggling with depression, anxiety, trauma, grief/loss, and general life guidance
DeeDee takes the following insurance:
ASR/Physicians Care
Blue Cross Blue Shield
Blue Care Network
Priority Health
Tricare
United/Optum/Golden Rule
---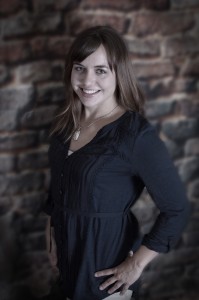 Anne Gruber, LCSW
Anne Gruber is a licensed clinical social worker with a passion for personal empowerment. Anne works from a client-centric, eclectic counseling style that is tailored to the personal needs of each client. She uses a variety of clinical theories, including humanistic and existential approaches. Anne believes the journey of self-improvement with clients begins where they are, and working as a team is essential to helping the client reach their goals.
Anne is also a certified yoga teacher and believes in the power of the mind body connection as part of the healing process, and she incorporates this aspect in many therapy sessions.
Anne specializes in the following areas:
Anxiety
Depression
Grief and loss
Stress management
Trauma
Couples therapy
Parenting issues
Domestic violence
Child abuse
Anxiety Disorders
Mood Disorders
Media Literacy
Body Image
Eating Disorders (treatment and prevention) Suicide Prevention
Life Transitions
Sexual Health
Relationships
Grief and Loss
College Mental Health
Academic and Learning Challenges
Gay, Lesbian, Bisexual, Transgender, and Questioning (GLBTQ)
Self Improvement (stress management, time management, coping skills, assertiveness, mindfulness)
Anne accepts the following insurance:
ASR/Physicians Care/HAP
Blue Cross Blue Shield
Blue Care Network
Cigna
Medicare
Meridian
Tricare out of network
---
►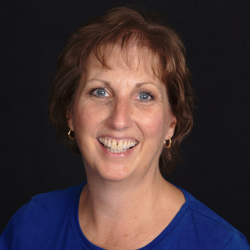 Becky Nelson, LMSW
Rebecca "Becky" Nelson is an LMSW with more than 30 years experience working with children, families and individuals.
Becky believes that everyone has potential to grow and thrive! She also believes in empowering people by giving them the tools to unlock their potential. When working with children, Becky believes that all children deserve a chance at a happy childhood and all families deserve an opportunity for harmony. She believes in the importance of meeting people where they are and providing a non-judgmental atmosphere that is conducive to change.
Becky has extensive experience working in a variety of areas including parent/child conflict, adoption, divorce, trauma, grief and loss, depression, anxiety, school performance, behavior management, anger management, depression and anxiety, suicidal ideation, self esteem, and others. Becky implements aspects of play therapy, TFCBT and other types of treatment when working with clients.
She also has experience coordinating care and services with other agencies such as school staff, court personnel, doctors and other agencies.
Becky specializes in the following areas:
Children ages 4-18 including anxiety, depression, self-harm, coping skills, oppositional defiance, grief/loss, adoption, trauma, teen issues including teen violence, ADHD, school issues, peer relationships, bullying and helping parents with behavior concerns at either school or home
Becky Takes the following insurance:
ASR
Blue Care Network
Blue Cross Blue Shield
Cigna
Magellan Behavioral Health
Meridian
Optum
Priority Health
United
---
Lori Hain, LMSW, CAADC
Lori Hain holds a Bachelors Degree in Psychology, Philosophy and Liberal Arts from Grand Valley State University, and a Masters Degree in Clinical Social Work from Western Michigan University. Lori is also a Certified Advanced Addiction Counselor. She has over 20 years of experience working with individuals, couples, families and groups.
Lori brings her vast experience, calm demeanor, and individualized approach to client care along with her. She believes that everyone deserves the opportunity to live healthier and happier lives and that counseling can be an important part of that journey.
Lori also believes strongly in the healing power of animals and art. She herself is an artist and many of the works in her home were created by her. Her family includes her husband of 24 years, 2 daughters, three grandchildren, and a husky, all of which provide support and entertainment on a daily basis.
Lori specializes in the following:
Personality disorders
Addiction/Substance abuse
PTSD
Anxiety
Depression
Obsessive compulsive disorders
Panic disorder
Anger management
Grief
Couples and family counseling
Lori takes the following insurance:
Aetna
ASR
Blue Cross Blue Shield
Blue Care Network
Cigna
Cofinity
Magellan
Meridian
Medicare Part B
Tricare
United/Optum
Priority Health
---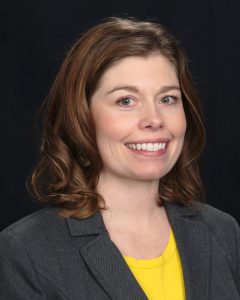 Clare McCullough, LPC
Clare McCullough is a fully Licensed Professional Counselor, with a Master's Degree in Mental Health Counseling from Spring Arbor University. She has significant experience in providing Crisis Intervention; including crisis line work and immediate critical incident response for unexpected workplace events. Clare is also a Certified Supervisor for Limited Licensed Professional Counselors.
Clare believes in a collaborative counseling relationship with her clients. She brings authenticity, compassion, and empathy to the professional relationship with her clients. She believes all people deserve the right to pursue and achieve the best they are capable of in their lives. She strives to guide clients toward awareness, self love, and strength, in order to achieve the best in their lives. She believes people are resilient, and have the ability to heal and grow, regardless of their challenges in life, and present circumstances.
Clare's specialties include treatment of:
Stress
Anxiety
Depression
Grief and Loss
Post Partum Depression
Relationship and Family Issues
Life Transitions and Adjustments
Clare welcomes:
College Age Students
Individuals
Clare accepts the following insurance:
Blue Cross Blue Shield
Blue Care Network
Priority Health
---