Meet our Counselors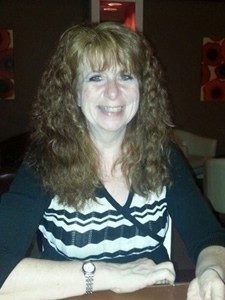 Yvonne Noyes-Stevens
Address:
32 Adams St
Fitchburg, Massachusetts 01420
---
Yvonne Noyes-Stevens M.S., M.Ed is the founder of Omni Forte and has worked as a psychotherapist for over 20 years. She is presently an adjunct professor at Mount Wachusett Community College, and mental health clinician, as well as an Educational Advocate. She has a master's in both education and psychoanalysis and is currently completing her doctorate in Psychology and Culture. Yvonne is also the 2010 recipient of the Massachusetts Unsung Heroine Award for outstanding service above and beyond. In addition to teaching Yvonne Noyes-Stevens M.Ed., M.S., maintains a private practice.  She works with individuals, couples and families and would like to help you have a happier experience by providing a safe, comfortable place to explore the issues that keep you from getting what you want out of life "I will help you clarify your intentions and meet your goals in a way that is non-judgmental, supportive and directional". I am interested in the relationships that we develop in life and how they can be more fulfilling. I believe that there are a myriad of ways to have a good life. Change often happens when we develop deeper understanding of and compassion for ourselves and others. My comprehensive approach is grounded in theory, practice, caring and common sense. My thinking has been influenced by social work, family therapy, psychology, organizational development, recovery orientations and holistic approaches. I am well grounded in dealing with many problems including trauma and relationship work. I work with children, adolescents and adults.
Fitchburg Counseling – Mental Health, Therapy, MA Depression Help
It was Albert Einstein who said, "Insanity: doing the same thing over and over again and expecting different results."
When we find ourselves struggling with a problem, we often hear things like "try harder" or "just get over it" or some other well-meant but unhelpful advice. We want to make things better but we don't know how. So we keep doing what we do hoping that we will somehow stumble upon the solution. We get frustrated, overwhelmed and defeated.
If this sounds like your situation, the experienced therapists and life coaches at Fitchburg Counseling can help you find new solutions that can give you the solution you're looking for.
Can Thriveworks Fitchburg Counseling Help With My Problem?
People seek counseling and coaching for many reasons. Some have serious mental illness. Some are struggling with life transitions or relationship issues. Others come seeking support and guidance.
Some of the common problems or situations that prompt people to seek help are:
Sadness or depression
Anxiety or stress
PTSD
Marital issues
Career counseling
Life coaching and goal setting
Grief and loss
And many, many more…
Sometimes, we don't really know exactly what the problem is, we just know that we aren't at our best. That's OK. Your Fitchburg therapist or Fitchburg life coach will spend time with you exploring your unique circumstances and work with you to develop a plan that addresses your needs.
What Can I Expect?
Your Fitchburg Counseling provider is a partner in your journey to wellness. Your therapist or life coach will help you explore options but you will make the decisions that are best for you. You are in control.
As part of the process, your therapist or coach may also:
Help you understand the thoughts and feelings you are experiencing
Help you to learn ways to cope with your feelings and situation
Help you see the possibilities for your future
Help you set goals and make action plans to achieve those goals
Assist you with referral to other sources of help if needed
How Do I Get Help?
Getting started is easy. Simply call Fitchburg Counseling. From your first call, you will find that we are different. We work hard to earn our clients respect and trust. A friendly Fitchburg Counseling staff member will take some information to pair you with the appropriate Fitchburg Counseling provider. We can usually pair you with an Fitchburg therapist or an Fitchburg life coach within 24 hours. From there, your journey begins.
The Fitchburg therapists and life coaches would be honored to take this journey with you. Call Fitchburg Counseling today and let us help you discover the path to a world of health and happiness.