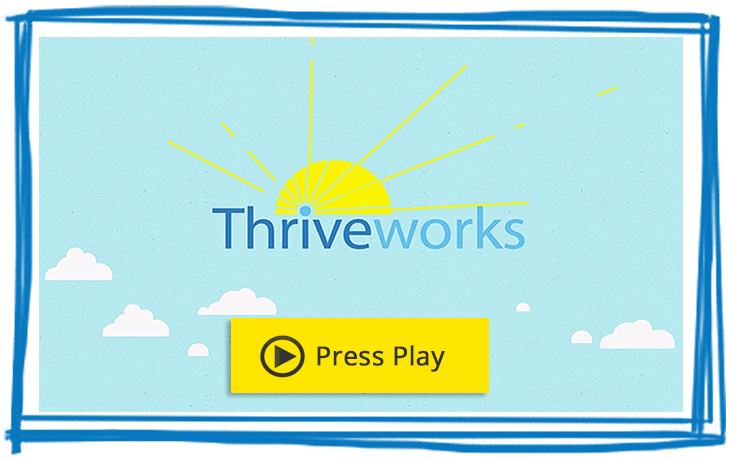 We are happy to announce that therapy and life coaching is now available in Atlanta, Ga., through Thriveworks Atlanta Counseling. (Technically, north of Atlanta in Sandy Springs.)"
Just the thought of pursuing therapy can be overwhelming and scary for many. You do not know where to turn, who to trust, or what first step to take. Perhaps you have grown up with negative stereotypes of therapy and counseling. There is no need to feel anxiety, shame, or trepidation about pursuing counseling.
Another way to think of therapy is similar to your annual medical check-up. Most of us take our vitamins, visit our doctor for a physical, and try to get regular exercise and rest. Visiting a counselor or therapist is similar. Our mental health needs to be monitored and examined as well. Having peace and mental balance affects every aspect of our lives. If we do not have equilibrium, it can be difficult to complete even ordinary tasks.
Whether you are dealing with a serious and severe issue that needs immediate attention, or are looking for a life coach or required premarital counseling, Thriveworks Atlanta Counseling is the right choice. Our counselors and therapists are trained experts in their field. You can feel comfortable with placing your personal issues and mental health in your hands.
Why Pursue Counseling?
There are many reasons to seek counseling. There could be a tragic and unexpected event in your family, with your child, or in your relationship. Perhaps you are looking for a life coach and want to explore different ways to improve your life.
Reasons to pursue counseling may include:
Anxiety issues
Couples and marriage counseling
Eating disorders
Obsessive-compulsive tendencies
Grief counseling
Child therapy
Suspected abuse in a child
Anger management
Addiction issues
Life coaching
Life transitions such as divorce or loss of a job
It is not possible to list all of the reasons that causes individuals or families seek counseling. Whatever the situation, concern, or goal that has caused you to reach this page, you have arrived at the right place. We are ready and available to help.
Why Choose Thriveworks Atlanta Therapy?
Our trained and licensed Atlanta counselors, therapists, and life coaches are experts in their field. Our counselors have been featured in many reputable news outlets and publications, such as The Boston Globe, CNN, The Journal of Mental Health Counseling, Prevention, Psychiatric Times, Counseling Today, and many others. Our counselors are ready to put our knowledge to work for you.
We respect that it may be very tough for you to contact us. Many have trepidation and concern connected with even calling a therapist. For all of these reasons, Thriveworks Atlanta Counseling and Coaching wants to be available to you when you need us. Out of respect for your busy life, we maintain a "no waiting list" policy. In most cases, we have appointments available within 24 hours for new clients.
Perhaps you are still wondering if you should call. Wonder no longer. Let Thriveworks Atlanta Counseling help you create the life you have always dreamed about, or maybe find the life that you used to have.
Reach out to us today. It would be our pleasure to walk with you on this journey of healing and change!