Christian Counseling in Atlanta, GA (Sandy Springs)—Work with a Christian Counselor
At Thriveworks Atlanta, GA (Sandy Springs) we recognize that therapy should involve different parts of an individuals' identity, including their spiritual or religious nature. In other words, we see the benefit in bringing one's religion into treatment, to better guide and support them toward living a happy, successful life—which is why Thriveworks Atlanta, GA (Sandy Springs) offers Christian Counseling, as one of our many mental health services.
"Faith doesn't always mean that God changes your situation. Sometimes it means he changes you." –Steven Furtick
Christianity brings joy and stability to one's life; in the same way, it lends support during difficult times. When we are struggling, it is important that we tune into our faith and trust in God to guide us in the right direction. In addition to prayer and scripture reading, talking with a Christian Counselor who shares the Christian faith can help the individual on many different levels.
If you are in the Atlanta, GA (Sandy Springs) area and you are interested in working with a Christian Counselor, consider reaching out to Thriveworks. We have Christian counselors on staff who can meet with you as soon as today or tomorrow. In addition to this quick turnaround time, we can offer flexible appointment times as well as online counseling opportunities.
Can Christian Counseling Help Me? How?
Many of us get stuck in the bad habit of feeling ashamed of our mental health struggles. This shame, combined with the fear of judgment, often prevents us from pursuing the mental health help that we need to move forward in the right direction. It's important that we learn it is okay to ask for help and, more importantly, to reach out for that help. Believe it or not, asking for help shows great strength as well as faith in God.
Our Thriveworks Atlanta, GA (Sandy Springs) Christian Counselors can help you address challenges in many different areas of life, including at home, at work, and in your most important relationships. They can help you to better manage stress, work through your emotions, resolve conflicts with loved ones, and so much more. Our Christian Counselors utilize the following services to help them help you:
Individual therapy
Couples therapy and marriage counseling
Life Coaching and career coaching
Depression therapy
Anxiety therapy
Depending on the challenges that stand before you, the above might prove to help you. Your Thriveworks Atlanta, GA (Sandy Springs) Christian Counselor will get to know you before they design your individualized treatment plan. Then, they will utilize the right type of therapy techniques as well as teachings from Christianity and your faith to best help you.
How Exactly Does Christian Counseling Work?
Finding support in the Christian faith is proven to help people work through many obstacles throughout their lifetime. In fact, some research shows that people of faith might even live longer than others. Here at Thriveworks Atlanta, GA (Sandy Springs), we believe that it's important to incorporate one's faith and religion into their treatment plan.
If you decide to start a partnership with one of our professionals, your Christian Counselor will combine your Christian faith with important therapy techniques and principles. Additionally, they will utilize scripture and biblical lessons to best help you heal, grow, and live a happy, successful life!
Schedule Christian Counseling at Thriveworks Atlanta, GA (Sandy Springs)
If you're confronted with a mental health challenge—be it a conflict with a loved one, a low or plummeting self-esteem, symptoms of depression or another mental illness, a traumatic experience, or something else entirely—and your Christian faith is important to you, consider working with a Christian Counselor at Thriveworks Atlanta, GA (Sandy Springs). These professionals have the skills, training, experience, and shared Christian faith to help you manage these problems effectively.
Are you ready to meet with a Christian Counselor now? Just give Thriveworks Atlanta, GA (Sandy Springs) a call. Our counselors and therapists are ready to meet with you. Not to mention we have flexible session options to pick from, such as evening sessions and weekend sessions. We also provide online counseling, if you'd prefer to work with your Christian counselor from a distance!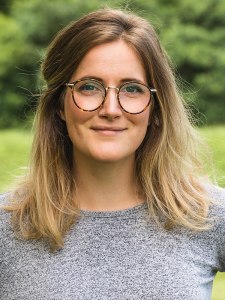 Self Pay Rate: $99
Chelsea Fite, LPC
Chelsea is a licensed professional counselor in both Georgia and Tennessee. She believes we weren't meant to walk alone and is humbled at the invitation to travel alongside you, being invited into your most fragile areas. She subscribes to the fundamental belief that there is no shame in feeling exactly what you are feeling and feeling it wholly.
Chelsea graduated with a Masters in Counseling from Dallas Theological Seminary after receiving a Bachelors in Elementary Education from St. Petersburg College. She has spent most of her professional career specializing in adolescent and young adult care. She has also completed the Level 1 Training in Gottman Method Couples Therapy. Chelsea has experience working with a range of issues including depression, anxiety, self-harm, suicidal thoughts, adjustment issues, sexual trauma, and grief. She has led trainings for and partnered with Metro Nashville Police, the Federal Bureau of Investigation, and the Secret Service in an effort to provide the best quality care available to her community. Chelsea believes in taking a collaborative and holistic approach to the exploration of the season you are in and where it is you desire to be. She knows that there is a light, and working together, we'll find it eventually.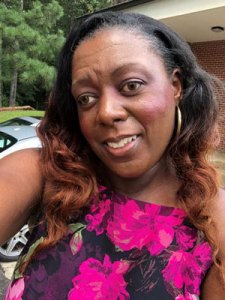 Self Pay Rate: $99
Erica Hudson, LPC
Philosophy of Care
I am Dr. Erica Hudson I have been providing psychotherapy for over 15 years. I have a B.S. In biology, M.A. in professional counseling and a PhD in health psychology.  I am a licensed professional counselor, and a national certified counselor who specialize in adolescents, adults, couples and families. I work with clients who suffer from anxiety, depression, eating disorders, fertility issues, grief and loss, trauma, and substance abuse.  I take on a cognitive behavior therapy, person-centered, and a humanistic approach in providing therapy to clients by meeting the client where they are at and to ensure the clients needs are being met with the appropriate therapeutic technique.
Specialties
Women issues
Infertility
Depression
Anxiety
Eating disorders
Self-esteem
Grief and loss
Trauma
Substance abuse
Self Pay Rate: $99
Katie Stoltz, LPC
I am a Licensed Professional Counselor in the state of Georgia. I received a Bachelor's Degree and Master's Degree in Psychology from The University of West Georgia and have been working as a psychotherapist for more than six years. During that time, I have worked extensively with children, adolescents, adult, couples, and families.
My vision is to assist individuals in harnessing inter-strength to overcome life's challenges while simultaneously finding peace of mind. My therapeutic approach is a combination of Cognitive Behavioral Therapy (CBT), mindfulness and Humanistic Psychology. In using those approaches, I believe self-image and overall emotional wellbeing are vital in working through difficult times. I specialize in assisting clients with a variety of issues including anxiety, depression, trauma, relationship/family issues, stress management, substance abuse, and much more.
I am committed to develop a strong rapport with each patient and creating a welcoming, accepting and safe environment.
Stephen Schubert, LPC
Philosophy of Care
EMDR Trained

Stephen Schubert is a Licensed Professional Counselor in the state of Georgia who has 11 years experience partnering with adults seeking help with trauma/PTSD, depression, anxiety, stress management, self esteem, anger management, and life transitions. He completed his Bachelor of Arts in Psychology from St. Mary's University and received his Master of Arts in Counseling from Northeastern Illinois University.
Stephen utilizes EMDR, person centered, collaborative, strength based, cognitive behavioral, mindfulness based, solution focused and emotionally focused approaches to therapy always maintaining the creativity, flexibility and awareness necessary to best meet the needs of every unique individual.
Stephen seeks to establish a warm and caring relationship with you in order to assist in building on your strengths and better collaborate with you towards meeting your goals and living the meaningful life you value and desire.
Education
Northeastern Illinois University
Master's in Counseling
Specialties
Trauma/PTSD
Depression
Anxiety
Stress Management
Self-Esteem
Anger Management
Life Transitions
**Stephen offers therapy services in English, Spanish and Italian
Filosofía del Cuidado

Capacitado en EMDR
Stephen Schubert es un Consejero Profesional Licenciado en el estado de Georgia que tiene 11 años de experiencia trabajando con adultos que buscan ayuda con trauma/TEPT, depresión, ansiedad, manejo del estrés, autoestima, control de la ira y transiciones de vida. Completó su Licenciatura en Psicología de la Universidad de St. Mary y recibió su Maestría en Consejería de la Universidad de Northeastern Illinois.
Stephen utiliza enfoques terapéuticos EMDR, centrados en la persona, colaborativos, basados ​​en la fuerza, cognitivo-conductuales, basados ​​en la atención plena, centrados en soluciones y centrados en las emociones, siempre manteniendo la creatividad, la flexibilidad y la conciencia necesarias para satisfacer mejor las necesidades de cada individuo único.
Stephen busca establecer una relación cálida y afectuosa contigo para ayudarte a desarrollar tus fortalezas y colaborar mejor contigo para alcanzar tus metas y vivir la vida significativa que valoras y deseas.
Educación
Universidad de Northeastern Illinois
Maestría en Consejería
Especialidades
Trauma/TEPT
Depresión
Ansiedad
Manejo del estrés
Autoestima
Control de la ira
Transiciones de vida
** Stephen ofrece servicios de terapia en inglés, español e italiano