Christian Counseling in West Palm Beach, FL—Palm Beach Christian Counselors
When your mental and emotional health feels strained, your spirituality can suffer, too. As people of the Christian faith, we find refuge in God during our struggles. He serves as our backbone and provides us with the hope and strength we need to make it through life's toughest obstacles. This strength is a gift from God. But what happens when we struggle to grasp onto this strength?
God never said that the journey would be easy,

but He did say that the arrival would be worthwhile."
—Max Lucado
Christian counseling focuses on combining the client's Christian faith and effective therapeutic tools to help them latch onto this strength. At Thriveworks West Palm Beach, FL, our Christian counselors utilize prayer and scripture to provide clients with the guidance and support they are looking for. In Christian counseling, you don't have to wonder or worry about your counselor respecting your Christian faith, as they share your love for God and understand His importance in your life.
If you are in the Palm Beach area and you're searching for a Christian counselor's guidance, reach out to Thriveworks West Palm Beach. Call (561) 536-5293 to schedule your first appointment or hear more about our services.
What Obstacles Can Christian Counseling Help Me Overcome?
It's easy for anybody to get caught up in their monotonous routine and put important responsibilities and values on the backburner, such as our faith. When life becomes difficult, it is important to remember and lean on your faith for support. However, sometimes the obstacles that we encounter can push us away from our faith instead. What should we do when this happens?
The Christian counselors at Thriveworks West Palm Beach, FL understand that everyone goes through trials and tribulations. And they want to help you reconnect with your faith to overcome the mental and emotional health problems you might be experiencing. The Thriveworks West Palm Beach, FL Christian counselors have the training and the tools to help you win the battle against whatever struggle you are in. They can help you address the following (and more) in Christian counseling:
Low self-esteem
Mental illnesses like depression
The loss of a loved one
Addictive habits or behaviors
Learning disabilities
Relationship trouble
Parenting struggles
Family dynamics
And so much more!
At Thriveworks West Palm Beach, FL, our Christian counselors are ready to meet you and help you tackle the issues you encounter. They will bring you closer to God and help you remember His important plan for you.
Can I Benefit from Christian Counseling?
Here at Thriveworks, we believe that any and every person can benefit from working with a therapist or counselor at some point in life. We all encounter struggles that we can better defeat with the help of a professional. Now, if you are of the Christian faith, a Christian counselor can prove particularly helpful as they will use this faith in combination with effective therapy tools and psychological theories.
You may already feel strong in your faith and relationship with God, but Christian counseling sessions can help you better use your faith to overcome the tribulations you are facing. Your relationship with God is ever-changing, just as your relationships with others. The more time you spend focusing on your relationship, the stronger it will become. Your relationship with God can help you to master:
Forgive others
Love others unconditionally
Accept love for yourself
Spread happiness
Self-reflect
Serve others
Everybody has room for growth. Do you want to grow closer to God and conquer the challenges in your life at the same time? Consider working with a Christian counselor at Thriveworks West Palm Beach, FL.
Work with a Christian Counselor at Thriveworks West Palm Beach, FL
Are you struggling with depression, anxiety, alcohol abuse, relationship issues, the loss of a loved one, or another challenge that is harming your mental health? Are you interested in turning to the Christian faith to help you work through these challenges? If so, consider working with a Christian counselor at Thriveworks West Palm Beach, FL. We want to serve you. Let our Christian counselors help and support you through your struggles using God as our guiding light.
To schedule your appointment, just call Thriveworks West Palm Beach, FL at (561) 536-5293. We're excited to meet you and help you strengthen your relationship with God.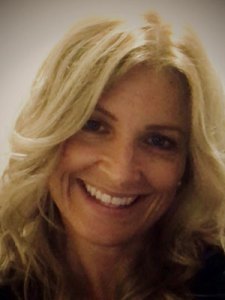 Accepting:
Aetna
Beacon Health Options
ComPsych
Humana
Magellan
Multiplan
New Directions
United Healthcare
Pending:
Self Pay Rate: $99
Melanie Adkins, LMHC
I'm Melanie and I practice therapy in a beautiful and comfortable office in West Palm Beach, FL at Thriveworks. I'm a Licensed Mental Health Counselor, Certified Addictions Professional and National Certified Counselor. I earned my Master's in Mental Health Counseling Degree from Lindsey Wilson College in Kentucky. I've been a therapist for over twenty years and absolutely love what I do. I will work with you to help you overcome your feelings of depression, anxiety, or whatever life is bringing your way that you're just not comfortable with. I use a variety of techniques, including client centered therapy and cognitive behavioral therapy. My approach is interactive, warm and accepting. I want to be a breath of fresh air for my clients. Nothing makes me happier than making my clients feel better about themselves.