Meet our Staff
Curtis Thornton, LMSW-C
Philosophy of Care
Curtis Thornton is a Licensed Master Social Worker (LMSW) with 20 years of experience in the mental health field. Curtis specializes in providing therapy to individuals attempting to overcome challenges related to substance use and/or mental health disorders. The areas he has treated include, but are not limited to, relapse prevention, symptom management, enhancing self-esteem, relationship building, building a strong family structure, and recognizing and coping with thoughts, feelings, and emotions. While the goals vary based on the individual, one constant is shared by all: the client directs the course of care, and they choose the desired outcome. Things that people experience shape their lives, some for the better and others sending them down a path for which they were unprepared and need assistance in overcoming. Whether it be illness, substance use, family issues, relationship challenges, difficulty expressing emotions, or any other challenge, hope is possible.
Curtis completed his Master of Social Work (MSW) at Eastern Michigan University. He is a Certified Advanced Drug and Alcohol Counselor (CAADC) and a Certified Clinical Supervisor (CCS). Prior to earning his MSW, Curtis provided direct care and education to individuals with substance use disorders and/or diagnosed mental health conditions. In this capacity, he was able to work with individuals in overcoming symptoms that had negatively impacted their lives. This phase of Curtis's career solidified his belief that all individuals need to be treated with love and care, in a way that focuses on the uniqueness of the person and allows them the opportunity to live the life they envision. Curtis knew from the moment he graduated that his dream was to provide therapeutic services to individuals who felt "lost", "hopeless", or whose lives were not being lived in a way that represented their authentic self.
As a therapist, Curtis works with you to look at the big picture of what is occurring in your life. Taking a look at thoughts, feelings, behaviors, and expectations allows you to see what has worked, what has not worked, and what could work with modification. Curtis is well trained in recognizing ways in which we block change, and he has an expertise in overcoming these blocks. He is able to pull from numerous therapeutic models, as together you create a plan to address your specific needs. Curtis believes that therapy works best when you work as a team in moving you towards your goals. He also believes that all individuals deserve to be treated with respect and dignity. All individuals have an inner strength that allows them to overcome the obstacles that hold them back from reaching their goals. Curtis will assist you in finding or utilizing this inner strength throughout your course of care. If you are looking for a therapist who is empathetic, compassionate and able to see you beyond the challenges that led to therapy, Curtis could be the therapist for you. Whether you select him or not, congratulations on starting this journey of change.
Education
Eastern Michigan University
Master of Social Work
Specialties
Addictions

Anxiety

Depression

Self Esteem

Substance Use
Dana Kremidas, LMSW-C
Philosophy of Care 
Dana Kremidas is a Licensed Master of Social Work who graduated with her Bachelor of Science in Social Work from Eastern Michigan University in 2007 and her Master of Social Work from the University of Michigan in 2008. She has over 5 years of clinical experience, providing treatment to children, adolescents, adults, parents, families, and couples seeking treatment for anxiety, mood disorders, phobias, PTSD, anger, Autism Spectrum Disorder and sensory issues, ADHD, grief, Adjustment Disorder, Oppositional Defiant Disorder, Conduct Disorder, Borderline Personality Disorder, Obsessive Compulsive Disorder, communication issues, parenting support and assistance, crisis management and self-harm.
Dana offers Mindfulness Based Therapy, Cognitive Behavioral Therapy, Dialectical Behavioral Therapy, Motivational Interviewing techniques, Art Therapy, Play Therapy, Structured Problem-Solving techniques, ADHD Coaching, and Meditation Training. Dana creates unique treatment plans for every client, based on their individual needs and goals. 
Dana focuses on relationship building with her clients to foster a strong therapeutic bond and ensure that therapy is highly effective. She treats clients with the dignity and respect that they deserve. Dana is empathetic, strengths-based and solution focused. She works diligently to help her clients meet their goals and objectives. 
Education
University Of Michigan,
Master of Social Work - with a concentration in Children/Youth in Families and Society 
Specialties  
Anxiety Disorders/Phobias (including social) 

Mood Disorders 

Neurodevelopmental Disorders (ADHD, Autism Spectrum, sensory processing issues, and Learning Disorders) 

Anger Management 

PTSD/Stressor Related Disorders (Including Adjustment) 

Anger Management 
Kelly Gardiner, PhD, PMHNP, CNS, BC
Philosophy of Care
Dr. Kelly Gardiner is an ANCC Board Certified Adult Psychiatric Clinical Nurse Specialist, a Psychiatric Mental Health Nurse Practitioner, and a Ph.D. in Public Health. Dr. Gardiner has 30 years of psychiatry experience in treating mild to severe mental illness in adults.
Suppose you have a mental health condition along with Multiple Sclerosis, a developmental disorder, sleep disorder, Parkinson's, dementia, HIV, a history of bariatric surgery, lupus, seizures, or a history of a brain injury (including stroke). In that case, she will enjoy working with you and collaborating care with your specialists and general medical provider.
If you don't have any of the above medical conditions, Dr. Gardiner would still love to work with you. Maybe it is time that you invested in yourself by getting an appointment? Dr. Gardiner works with you to decide the best plan of action to get you feeling better again. She uses the safest and least amount of medication for your condition. She will also explain your diagnosis to you and various treatment options available.
Education
Wayne State University
BSN, MSN, PhD
Specialties
Anxiety

Depression

Anger

Behavioral Issues

Bipolar

Sleep or Insomnia

Stress

Trauma & PTSD

Women's Issues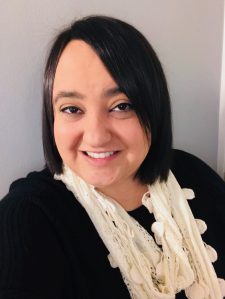 Self Pay Rate: $99
Megan Silverman, LMSW-C
Philosophy of Care
Megan Silverman is a Licensed Clinical Social Worker in the state of Michigan who has a case management background. Megan works with adults seeking assistance with Depression, Anxiety and other mood disorders. She completed her Bachelor of Science in Social Work and Masters in Social Work from Eastern Michigan University.  Megan utilizes both strength-based and person-centered approaches with a focus on cognitive behavioral therapy. Megan recognizes that every person is different and develops a treatment plan collaboratively with each client in order to best fit the needs of each individual.  Megan seeks to establish a strong therapeutic relationship with you in order to assist you with meeting your goals and improving your quality of life.
Education
Eastern Michigan University
Masters in Social Work
Specialties
• Depression
• Anxiety
• Mood disorders
• Self esteem
• Life transitions
Melissa Gray, LPC
Philosophy of Care
I am an experienced, licensed therapist with competence in a variety of settings and with various mental health concerns; including, bipolar disorder, anxiety, Autism, depression, anger management, ADHD, and traumatic experience, just to name a few. I enjoy working with and am very knowledgeable in all age groups, from young children to adults. My goal as a therapist is to work alongside you, assisting you in finding meaningful solutions to the obstacles life may throw your way.
I see each individual as unique, different and diverse; therefore, I take an eclectic approach to the therapeutic process, to enhance healing and wellness in each individual. Asking for help can be difficult and is often perceived as a weakness, when actually asking for help takes incredible strength and humility.
Life is full of challenges, hardships and stressors that can make even the most resilient person feel overwhelmed, sad, anxious or even lost. My hope is that we can work together in order to find your path to personal growth and inner peace
Education
Oakland University
Specialties
Family Counseling
Stress
Panic
ADHD
Autism
Depression
Cognitive Behavioral Therapy (CBT)
Self Harm
Mood Disorders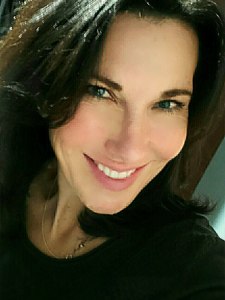 Self Pay Rate: $99
Andrea Golden, LMSW-C
Philosophy of Care 
Andrea Golden is a Licensed Social Worker and Marriage and Family Therapist in the State of Michigan.  She has over 25 years of experience partnering with adults, families, children, and adolescents seeking to treat a variety of struggles such as anxiety, depression, relationship issues, parenting concerns, and more. She completed her Bachelor of Arts in Social Work from Michigan State University and received her Masters of Social Work from Wayne State University. Andrea utilizes a variety of treatment modalities to meet the individual needs of each client. Models used include (but are not limited to) psychodynamic, collaborative, strength-based, cognitive-behavioral, mindfulness-based, and solution-focused (strategies) approaches to therapy always maintaining the creativity, flexibility, and awareness necessary to best meet the needs of every unique individual, family, and couple. 
Andrea seeks to establish a warm and caring relationship with you to assist in building on your strengths and better collaborate with you towards meeting your goals and living the meaningful life you value and desire. With compassion and empathy, her approach is often Goal-Directed and Solution Focused (learn strategies) to help you achieve your goals leading to a deeper understanding of your struggles while improving your quality of life. 
Andrea provides continuing and comprehensive mental and behavioral health care for individuals and families; consultation to agencies and communities; training and education, and research-based practice. It is a specialty in breadth — one that is broadly inclusively marked by comprehensiveness and integration of her knowledge and skills from a broad array of disciplines within and outside of social work proper. The scope of clinical social work encompasses all ages, multiple diversities, and varied systems. 
Specialties
Depression 

Anxiety 

Stress management 

Relationship issues 

Grief & Loss 

Autism Spectrum Disorder 

School-Related/Adolescent and Children issues 

Trauma 

Parenting concerns

Family Conflict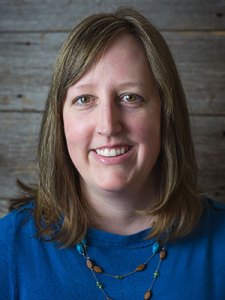 Self Pay Rate: $119
Kirsten Mack, LMSW-C
**Offering online counseling only
Philosophy of Care
Kirsten Mack is a Licensed Master's Social worker in the state of Michigan and has over 10 years of experience working with children, adolescents and adults and their families. Kirsten's areas of specialty include anxiety, depression, difficulty with school, parenting and adjustment to major life transitions (i.e. foster care/adoption, divorce, grief/loss). She has a Bachelor's degree in Psychology from the University of Michigan and completed a Master's degree in Social Service Administration from the University of Chicago.
Kirsten utilizes a strength-based approach to therapy and engages in a collaborative and trusting relationship with her clients so they can reduce emotional pain, build positive relationships and meet their goals. She believes a youth's voice is expressed in multiple ways and works with children and their families to ensure everyone is heard and understood.
Kirsten endorses a person and family-centered approach to therapy because she understands that everyone has their own unique experiences in life and relationships, and it's those experiences that guide the therapeutic process. She has been trained in and uses family systems theory, Acceptance and Commitment Therapy, Cognitive Behavioral Therapy and play therapy.
Specialties
Mood Disorders
Parenting Issues
School Issues
Trauma
Abuse and Neglect
Grief and Loss
Foster Care and Adoption
Adjustment Issues
Family and Relationship Issues
Anger and Stress Management
Anxiety
Depression
Kenya Marion, LMSW-C
Philosophy of Care 
Kenya Marion is a Licensed Master Social Worker-Clinical (LMSW-C) who has 23 years of experience in the mental health field. Kenya is passionate about supporting children and families who are in need of behavioral interventions. She began working as a foster care and community mental health supervisor/therapist, then began working as a school social worker with full approval. Kenya has spent the last 16 years advocating for children with special needs and for those in need of behavior support.
Kenya completed her Master of Social Work (MSW) at Wayne State University. She is trained in restorative practices, and is passionate about treating families through patient centered planning and cognitive behavioral therapy (CBT). Kenya utilizes different modalities in order to invoke a positive outcome. Behavior therapy can be accomplished through individual and group therapy when needed. Kenya provides a creative approach to therapy that is engaging and effective.
Kenya has a unique way of establishing rapport with hesitant clients and providing them resources to build positive relationships. She provides a hands-on approach and support for those who have suffered traumatic, emotional, and physical abuse. Kenya has a keen ability to work with diverse populations with proven success in changing behaviors.
Education 
Wayne State University
Master of Social Work 
Specialties 
Anxiety 

Autism 

Depression 

Diversity & Inclusion 

Emotional Impairment 

Grief & Loss 

LGBTQ+ 

Mental Health 

Post Traumatic Stress 

Restorative Practices 

Special Education 

Post Traumatic Stress Disorder 

Trauma
Marcy Bristol, LMSW-C
Philosophy of Care
Marcy Bristol is a Licensed Clinical Social Worker (LCSW) with over 30 years of experience in the fields of mental health, medical social work, depression, and anxiety disorders. Marcy has worked extensively with patients and clients with adjustment to chronic illness, grief, loss, bereavement as well as depression and anxiety disorders. She focuses on helping her clients understand the connection between the emotional and physical components of their lives, helping them to develop tools and find solutions to achieve a positive outcome in therapy. Marcy is a true believer that as one seeks out therapy they are giving themselves a gift to participate in a safe and trusting therapeutic relationship.
Marcy completed her bachelor's degree in Sociology at Oakland University and her Master of Social Work (MSW) at Loyola University of Chicago. She is a member of the Academy of Certified Social Workers (ACSW). Marcy previously served as president of the Michigan Council of Nephrology social workers. She was the keynote speaker representing the National Kidney Foundation of Michigan at the National Nephrology Symposium. In addition, she was a field instructor for Wayne State University MSW graduate students and she developed the Palliative Care Social Work role for Beaumont Hospital's Home based Palliative Care program. Marcy was instrumental in the development of the Bone Marrow Transplant Social Work role through Henry Ford Hospital, and was a past Director of Social Work at Henry Ford Bi-County Hospital.
Marcy's practice provides a warm, compassionate, and trusting environment, always keeping in mind that everyone is unique and the treatment approach will be tailored to clients as individuals. She utilizes a collaborative, strength-based, person-centered approach, utilizing cognitive therapy as well as solution-focused therapies, making sure to meet the specific needs of each client. All of the therapeutic modalities are evidence-based, ensuring Marcy is utilizing the most effective and successful techniques to meet her client's needs. Building trust and respect between the therapist and the client is essential for achieving positive outcomes in therapy. Marcy's focus is to work with you to identify and help change the aspects of your life that may be contributing to the challenges you are facing. She is a firm believer that strengthening the physical as well as the emotional components of your life will help create that healthy balance to face any adverse life events that you are presented with.
Education 
Masters of Social Work
Loyola University of Chicago
Specialties
Anxiety

Depression

Grief

Health Monitor

Stress
Priscilla Jimenez, PMHNP
Philosophy of Care
Priscilla Jimenez is a Board-Certified Psychiatric Nurse Practitioner in the state of Michigan with experience treating adults seeking help with Depression and Anxiety. She completed her Master of Nursing Education from Oakland University and received her Post Master's Certificate in Psychiatric Mental Health Nurse Practitioner from Maryville University. 
Prior to working in the field of psychiatry, her background included 7 years of Medical Surgical Nursing and 4 years of ICU Registered Nurse experience. From those years, Priscilla came to understand that one's emotional, psychological, and spiritual well-being, are just as important as one's physical well-being. Her personal philosophy is that all of her clients should, and will be treated equally, and with respect. Her mission is to aid clients along their individual journey of mental health, by mutually setting goals based on the clients' needs. Priscilla aims to maximize pharmacologic efficacy, in order to achieve higher functioning and symptom relief for her clients. 
Priscilla is a  strong advocate for mental health care and has a passion for treating mental illness. She is dedicated to providing the best care possible by listening to her clients, employing motivational interviewing techniques, and providing evidence-based treatment options.
Education
Oakland University
Master of Nursing Education
Specialties