Thriveworks Metrowest Couples Counseling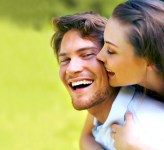 When your relationship is having some problems, it's easy to look at the relationships that other people are in and think that theirs are so perfect while yours is so flawed.
Every relationship, no matter how perfect and bright and shiny it may seem, has its problems.  If you see a happy couple who has been together for quite some time, they're happy because they've been able to work through the problems they've had, not because they've never had any problems at all.
Even if it seems like your relationship can't be restored, don't give up.
If you and your partner are living in the Metrowest, MA, area and your relationship needs some TLC, or maybe you want to build a strong foundation to prepare for the long haul, Thriveworks Metrowest Couples Counseling can help you mend your relationship and learn skills that you'll have for the rest of your life.
Thriveworks Metrowest Couples Counseling is prepared today to help you and your partner address a number of issues, including but not limited to:
Cheating
Dishonesty and broken trust
Anger problems
Poor communication skills
Handling stress
Making time for each other
We understand how hurt the two of you may be feeling right now.  As imperfect human beings, we often make mistakes and hurt the people that we love the most.  Don't give up, though – we haven't.
Schedule a Metrowest Couples Counseling Appointment
We don't make waiting lists here because we want you to have the help you need today – not weeks or months from now. So call us, and let's start doing things differently.
Now is the time. Call us today at 774-377-4939 and let's either start the healing process, or let's learn how we can preserve the solid relationship that you two already share.
Thriveworks Counseling and Life Coaching
1500 W Park Dr. #255
Westborough, MA 01581
774-377-4939