Team Thriveworks Decatur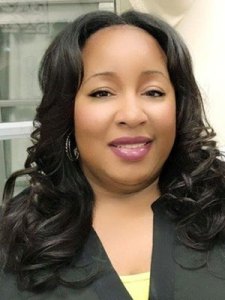 Accepting:
Aetna
Allied Benefit Systems
Blue Cross Blue Shield
CIGNA
Humana
Optum Health
Tricare East
United Healthcare
Anchanese Levison, LPC, NCC
Anchanese (Niecy) Levison, Licensed Professional Counselor (LPC) is a graduate from Tougaloo College with a Bachelor of Arts in Psychology and Mississippi College with a Master of Science in Counseling Psychology with Specialization in Mental/Behavioral Health. She also is a nationally certified counselor through the National Board of Certified Counselors (NBCC) and a Certified Anger Management Specialist (CAMS). Anchanese has worked in various environments, i.e., psychiatric residential treatment facilities (PRTF), collegiate programs, community-based treatment facilities, and has worked with people from diverse backgrounds, socio-economic and underserved populations.
Anchanese has a passion for helping others. Her personal motto is: "I want to help people improve their quality of life, directly or indirectly." She feels that all people may experience situations in life that they may need assistance in being able to cope and/or get past. Participating in therapy can help, especially if the individual feels comfortable and safe. She knows every individual that wants to make a change to their life can benefit from the assistance of having a "listening ear" they can depend and help them navigate a new path in life.
Eleanor Brown, LPC
I am a Licensed Professional Counselor, Masters Addiction Counselor, Certified Co-occurring Disorder Professional, and Medicated Assisted Treatment Specialist. I have over 25 years of experience serving people with various populations ranging from children and adolescents, those with substance abuse challenges, depression, anxiety, stress, career transitions, behavior issues, suicidal, those experiencing homelessness
I see my role as a therapist as that of the catalyst for change. I integrate therapeutic techniques to foster a safe, non-judgmental counseling environment that engenders trust and safety is of utmost importance in facilitating changes you hope to make in your life which allows you to do your internal work.
The approaches I utilize include Person-Centered Therapy, Cognitive Behavior Therapy, and Problem-solving collaborative approach.
I specialize in the following areas, however, this list is not exhaustive, if you have a question please reach out.
Addiction
Alcohol Use
Anxiety
Coping skills
Behavioral Issues
Bipolar Disorder
Chronic Relapse
Coping Skills
Dual Diagnosis
Emotional Disturbance
Family Conflict
Grief
Self Esteem
Self-Harming
Suicidal Ideation
Job Stress
Career transition
Domestic Abuse
Domestic Violence
Patria Baugh, LPC
Patria (Pat) Baugh, LPC is a Licensed Professional Counselor, who is licensed in both Connecticut and Georgia.
Pat is a graduate of Cambridge College in MA, where she received her masters degree concentrating in counseling psychology. Her career spans for about 25 years, which includes working in various courts in CT, working alongside Department of Children and Families (DCF), HIV residential homes, outpatient, schools, intensive outpatient hospitals, LBGTQ community, among others. Pat is also trained/certified in Dialectical Behavioral Therapy (DBT), as well as working with various personality disorders and works with clients (adults ages 18-99) on anger management, trauma, depression, anxiety, ADHD, substance abuse, as well as providing Christian Counseling.
Pat believes that no one therapy is the same for everyone, and her sessions are conversations about how to help improve unhealthy behaviors, reducing/decreasing feelings of anxiety or depression, education and understanding of emotions, as well as utilizing coping tools that helps client to progress in their day-to-day life.
Accepting:
Aetna
Blue Cross Blue Shield/Anthem
Beacon Health Options
Cigna
Harvard Pilgrim
Magellan
Optum
Tricare
United Healthcare
Dr. Sheila Campbell, LPC, MS, NCC
Sheila Campbell graduated from North Carolina A & T State University with a Masters in Counseling and she is a LPC in Georgia. She completed her Masters in Biblical Counseling from Luther Rice University as well as my Ed.D in Educational Leadership from Argosy University. She has worked with a variety of people from different backgrounds, economical status, and education. She has over 20 years experience working with many diverse populations that include refugees, adolescents, the LGBTQ community, substance abuse and recovery, and clients who are living with HIV. She also work with clients who seek spiritual counseling.
She believes that we all are recovering from something and given a safe space to share one's feelings without judgement, individuals can grow and heal from past and current pains. Choosing to come in for counseling is often a difficult decision; She wants her clients' to understand that she is here to provide that safe, non-judgmental space.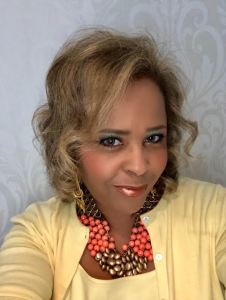 Accepting:
Aetna
Anthem
Beacon
Blue Cross Blue Shield
Cigna
Humana
Optum
Tricare
United Behavioral Health
Value Options
Twilynn Jourdain, LPC, NCC, Practice Owner - Decatur, GA Thriveworks
Twilynn's passion has always been empowering others, whether or not it is her Thriveworks Decatur team of outstanding clinicians or acting in her role as a Licensed Psychotherapist, she is dedicated to bringing out individual strengths and talents, so that everyone feels and functions at their absolute best! She has a Bachelor of Science degree from Xavier University of Louisiana and received her Master's degree in Counselor Education, specializing in Human Service Counseling, from the University of New Orleans. She is a licensed professional counselor in the states of Louisiana (#2236) and Georgia (#003556) and is also a nationally certified counselor through the National Board of Certified Counselors (NBCC #54749). In 2004, Twilynn was certified by Harvard University in the area of non-profit strategic management. She has over 2O years experience working in the Human Services industry and has worked in school, community mental health, hospital and private practice settings. She provides individual, couple, and family therapy, while also serving as the proud Practice Owner of Decatur, GA Thriveworks . Twilynn enjoys motivational speaking and also conducts training in various areas including Adolescent Development, Effective Communication, Leadership Development, Solution-Oriented and Family-Focused approaches in Therapy, Cultural Diversity, Self Care of the Care Giver, Stress Management, and Parenting Issues. Trainings are conducted in business, school, church and clinical settings.
As a Licensed Professional Counselor, she specializes in working with those who suffer from depression, have experienced trauma and abuse, experience anxiety and stress, have communication challenges within their family system, and/or have difficulty in making life transitions. She has extensive experience working with adolescents addressing, self-esteem issues, teaching decision-making and problem solving skills, and working through school related issues. Twilynn also has extensive experience working with the LBGTQIA community.
Clients drive the treatment process because it is all about and for them. She sees herself as the facilitator of bringing out hidden individual and/or family strengths that are being under-utilized, therefore preventing a client's ability to live their best life. Understanding self-worth and reprogramming maladaptive thoughts and behaviors are keys to a positive outcome. She looks forward to participating in a process with clients where everyone comes out a winner. Treatment modalities and techniques utilized are adapted to the needs of the client to best ensure success as a result to treatment. One size does not fit all because we all are unique and special.
Tom Russell, LCSW
Tom Russell is a Licensed Clinical Social Worker and a Marriage and Family Therapist. He has provided clinical services to youth and families for over 40 years. He has championed individual and family empowerment and assisted in developing clinical approaches that are respectful, family and solution focused and inclusive from a multicultural perspective.
Tom has provided training and authored and published numerous articles and chapters in books in the US and abroad.
Tom's commitment is to facilitate a therapeutic process with clients that builds on their strengths so they can find solutions that "fit" for them and their lifestyle and beliefs. Tom's experience and collaborative approach is particularly relevant to specialties including individuals, couples and families, the LGBTQ community and to those dealing with grief and loss resolution and with pre and post adoption issues, depression and anxiety, interracial issues, substance abuse and recovery issues and aging issues.  Tom welcomes you to join him in a conversation about your possibilities!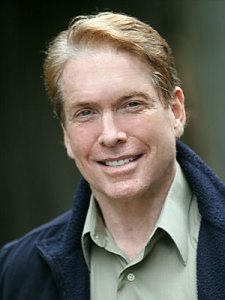 Accepting:
Aetna
Blue Cross Blue Shield/Anthem
Cigna
Harvard Pilgrim
Humana
Magellan
Multi Plan
Optum
Tricare
United Healthcare
Alexander Prince, LPC, CAC II
Alex Prince is a licensed psychotherapist with years of experience working with multiple modalities and diversity of clients from the smallest need to the most complicated. Alex has a history of taking clients others shy away from and believes that all clients should be treated according to the goals of the client, not the therapist. It is his determination that no personal beliefs can ever be used to turn away from someone willing to work through their issues. He has worked with hypnosis, mindfulness along with Cognitive Behavioral and other modalities to best serve each client in overcoming barriers to the goals they have set for themselves. Alex does not believe it should ever be the therapist that gives up on a client and utilizing coaching as well as therapy lets the client make the decision as to whether they are ready to end their treatment. Empathy and the ability to hear the needs of a client are tantamount to the holistic vision of treatment that Alex utilizes with his clients. At times Alex uses humor when appropriate to assist clients in learning to find the joy in their life even when facing difficult times. Alex has worked with groups, individuals, couples and families, children, adolescents and adults. The goal is the same for all the treatment settings and clients: guiding the clients through barriers that block what they want to have more of in their life. Alex has a history working in the creative arts and finds that it can sometimes help in situations where the feelings are not ready to be experienced without an avenue that feels safe. Alex has worked with most cultural groups and has experience working with LGBT issues. Working with mental health as it relates to substance abuse is also one of his specialties.