Meet our Providers
---
►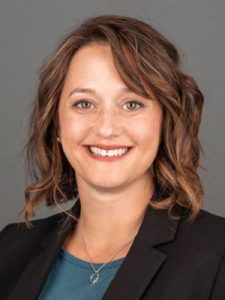 Erin Swinney, LPC, ACS
Erin Swinney is a Licensed Professional Counselor with over 10 years of experience working with adolescents, adults, families, and couples. The driving force in Erin's clinical perspective is a commitment to instilling hope and confidence in the individuals she meets.
Erin obtained a MS in Counseling and Clinical Health Psychology from Philadelphia College of Osteopathic Medicine.  Her training is grounded in the evidenced-based practices of Cognitive Behavioral Therapy, Motivational Interviewing, and Acceptance Commitment Therapy.
Erin balances a relaxed and empathic therapy environment with direct communication that assists individuals in making the changes in their lives they are seeking. Erin focuses on individual strengths, empowering individuals to find their most authentic self.
Some of her specialities include:
Mood Disorders and Mood Dysregulation
Low Self-Esteem
Trauma Issues
First-Responder Resilience
Addiction
Maggie Levicoff, MA, LPC
Hey everyone! My name is Maggie Levicoff. I am a Licensed Professional Counselor in the state of New Jersey. I have always been passionate and motivated to help people heal and increase their overall feelings of wellness.
A little background about my education and experience: I attended Delaware Valley University where I achieved my Bachelor's in Counseling Psychology and went on for my Master's in Clinical Mental Health Counseling at Rowan University. I have experience working with children, adolescents, and families who suffer from an array of mental health concerns including but not limited to: depression, anxiety, trauma, personality disorders, adjustment concerns, and substance use concerns.  I have experience working in both outpatient and inpatient settings, and I have experience facilitating individual, couples, family, and group therapy.
But enough about all that! I am here to help YOU! I am an energetic, ambitious, passionate, and compassionate therapist. I strive to assist individuals and families in their journey to healing and wellness. I blend my style of therapy using evidenced-based treatment (what's proven to work, like CBT & DBT) with holistic and individualized methods (it's not one-size fits all). I care about what makes you, YOU! I care about the journey you have taken and the journey you wish to take. I strive to assist each of you in creating the life you want to live through healing past/present wounds and focusing on ways to increase your quality of life. My approach to treatment is through a person-centered, strengths-based & compassion-focused lens to assist my client's in healing and in growth.
I hope to meet with you soon, and I look forward to starting the journey together!
Rachel Johnson, LCSW
All individuals are capable of living a life of meaning, purpose and fulfillment; sometimes we just need support to help us get there. I view the therapeutic relationship as a foundation for fostering growth, acceptance and change necessary for reaching life's full potential. Acknowledging how difficult reaching out for help can be, I strive for those I work with to feel accepted, safe, supported and empowered.
In sessions, I utilize evidence based practices while integrating emotional processing, coping skill acquisition and psychoeducation to help individuals develop insight and achieve their goals. I am foundationally trained in Dialectical Behavior Therapy (DBT) and provide an eclectic approach incorporating trauma, mindfulness, and compassion informed care.
If you are experiencing depression, anxiety, increased stress, life transition or just looking to improve balance and satisfaction in your life, I look forward to discussing how therapy can provide the support you are seeking.  Together, we can develop an individualized plan to meet your needs!