Meet our Providers
---
Denise M.Bott, LPC
Denise M.Bott, LPC (NJ Lic #37PC00058900) is a Licensed Professional Counselor in NJ since 1998 and has worked in the field since 1992. She is a graduate of Drew University (B.A. Psychology) and The Pennsylvania State University (M.Ed. Rehabilitation Counseling). Denise focuses her practice on working with individuals 18 years of age and older, men and women, college students and couples. Her approach is eclectic in nature, including attachment theory, and she strongly believes that counseling must be collaborative for treatment to be successful. Taking responsibility for treatment is essential. Denise is experienced with women's issues, depression, anxiety, and relationships.
She is also a cancer survivor and through her experience, she has developed a unique ability to work with individuals who have psychological discomfort due to their medical diagnosis and how this has affected them and their life. Denise has found that the psychological effects of medical illnesses are often overlooked and need to be addressed as well as physical illness.
"Three things cannot be long hidden: the sun, the moon, and the truth." Buddha
---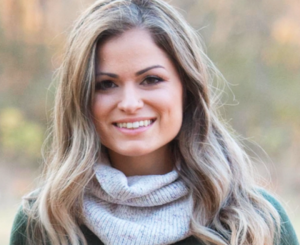 Maggie Levicoff, MA, LPC
Maggie is a Licensed Professional Counselor who has always been passionate and motivated to help people heal and increase their overall feelings of wellness. Maggie attended Delaware Valley University, where she achieved her Bachelor's in Counseling Psychology.  She attained her Master's in Clinical Mental Health Counseling at Rowan University. During her time at Rowan University, Maggie interned at Rowan's Counseling & Psychological Services Center where she provided individual and group therapy to young adults struggling with an array of mental health concerns: depression, adjustment disorders, anxiety, eating disorders, and substance use/abuse.
After Maggie graduated with her Master's, she worked at an inpatient psychiatric hospital, and earned her LPC through providing therapeutic services to youth and adolescents in the foster care system. She then provided individual, group, and family therapy at a substance abuse rehabilitation center.
Maggie has an array of experience working with children, adolescents, adults, and families who suffer from depression, anxiety, trauma, PTSD, personality disorders, and substance use concerns. Maggie has extensive knowledge in CBT and DBT modalities. She combines evidenced-based treatment with a holistic lens through a person-centered, strengths-based approach to assist individuals and families in healing, growth, and increasing their overall well-being.
---
Rachel Johnson, LCSW
All individuals are capable of living a life of meaning, purpose and fulfillment; sometimes we just need support to help us get there. I view the therapeutic relationship as a foundation for fostering growth, acceptance and change necessary for reaching life's full potential. Acknowledging how difficult reaching out for help can be, I strive for those I work with to feel accepted, safe, supported and empowered.
In sessions, I utilize evidence based practices while integrating emotional processing, coping skill acquisition and psychoeducation to help individuals and families develop insight and achieve their goals. I am foundationally trained in Dialectical Behavior Therapy (DBT) and provide an eclectic approach incorporating trauma, mindfulness, and compassion informed care.
I have training and experience in providing women's specialized mental health services including but not limited to treatment of mood disorders, anxiety, post-partum adjustment/depression, prenatal loss, trauma, suicidal ideation, self-harm , substance abuse/addiction, and managing stressors and transitions as related to separation/divorce, parenting and work related issues. Additional populations I have experience and passion for working with include young adults and adolescents. I have had the opportunity to help many individuals work through times of crisis and transition as well as long standing challenges.
I look forward to discussing how therapy can provide the support you are seeking and together we can develop an individualized plan to meet your needs!
---