Meet our Providers
---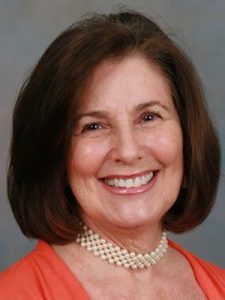 Jeanne Farabaugh, LPC
By providing a compassionate caring spirit and an innate ability to listen effectively, I empathize in a heartfelt manner, enabling my clients to feel respected, heard and understood. I specialize in Couples Counseling, Relationship Issues, and Family Therapy. Through the trust and rapport that therapy provides, my clients are able to work through their feelings of Disconnectedness, Break-down in Relationships, Relationship Issues, Conflict Resolution, Infidelity, Betrayal and Loss, as well as other issues. My clients emerge as renewed individuals, ready to achieve the quality of life they desire.
I possess 10+ years' experience counseling couples, families and individuals, where everyday life stressors manifest themselves in Relationship Issues, Depression, Anxiety, Panic Disorders, Chronic Fatigue, Self-Confidence, and Self-Esteem.
I work with Couples through Emotionally Focused Couples Therapy, Conflict Resolution and Cognitive Behavioral Therapy to guide my clients through the healing process, enabling them to emerge as renewed individuals. I am accepting new clients at Thriveworks, 1030 Kings Highway North, Unit 202, Cherry Hill, NJ  08034.  I look forward to working with you!
Margaret Ginter, LPC
Margaret Ginter is a Licensed Professional Counselor whose been practicing as an outpatient therapist for over 20 years. Her approach is warm, welcoming, client-centered, empathetic, and non-judgmental, striving to help individuals heal and learn tools of self- acceptance and find power to move through adversities, finding each's inner resilience.
She uses eclectic approaches from Cognitive Behavioral Therapy, motivational interviewing, solution-based, and recovery/12-step ideology. She has experience with a variety of issues and diagnoses including anxiety (ie. General, social and OCD), depression, self-esteem challenges, trauma, addiction, life adjustments, relational and emotional issues, grief/loss to Bipolar disorder and Schizophrenia.
"Margaret's dedication is evidenced by the commitment she makes to build relationships with her clients."
Debbie Hritz, LPC, LCADC
If you are at peace, you are living in the present.  --Laozi
Debbie welcomes you to start your journey and understands that you are making an investment in yourself and your future.  We all have our stuff, no matter what your experiencing Debbie can work with you to bring safety, hope and stability into your life.  Do you have panic attacks; have relationship issues, feeling stuck, lost or hopeless?  Debbie will explore these issues with you and work towards incorporating strategies that can help you work through these things and come out the other side with increased confidence and feeling stronger.
Debbie will work with you to help you find the answers you are seeking to create your best self and live your best life because life is too short to suffer.  Debbie is compassionate about empowering others and seeing them grow through self-awareness, self-reflection and mindfulness practices.
Deborah Hritz is a kind, caring and compassionate Licensed Professional Counselor (LPC) and a Licensed Clinical Alcohol and Drug Counselor (LCADC).  Debbie graduated with a Master of Science in Professional Counseling from Grand Canyon University and earned her Bachelor's degree from Florida Metropolitan University.  Debbie has over 10 years of experience in the counseling field helping adolescents, adults and seniors
Debbie's areas of expertise include substance abuse, medication assisted treatment, depression, anxiety, trauma, co-occurring disorders, anger management, internal discord, PTSD and mood disorders.  Debbie is an eclectic therapist meaning that she will utilize a variety of modalities to best care for her clients.   Debbie integrates Cognitive Behavioral Therapy, Dialectical Behavioral Therapy, Mindfulness, and Motivational Interviewing.  Debbie also has extensive knowledge about 12-step programs and supports people in their recovery efforts.
Erin Swinney, LPC, ACS
Erin Swinney is a Licensed Professional Counselor with over 10 years of experience working with adolescents, adults, families, and couples. The driving force in Erin's clinical perspective is a commitment to instilling hope and confidence in the individuals she meets.
Erin obtained a MS in Counseling and Clinical Health Psychology from Philadelphia College of Osteopathic Medicine.  Her training is grounded in the evidenced-based practices of Cognitive Behavioral Therapy, Motivational Interviewing, and Acceptance Commitment Therapy.
Erin balances a relaxed and empathic therapy environment with direct communication that assists individuals in making the changes in their lives they are seeking. Erin focuses on individual strengths, empowering individuals to find their most authentic self.
Some of her specialities include:
Mood Disorders and Mood Dysregulation
Low Self-Esteem
Trauma Issues
First-Responder Resilience
Addiction
Greg Miller, LPC
"Most of the important things in the world have been accomplished by people who have kept on trying when there seemed to be no hope at all." – Dale Carnegie
"No hope at all." A phrase that most (if not all) of us have thought to ourselves or spoken out loud at least once in our lives. Losing a job. Ending a marriage. That ultimate moment of dread when we feel like giving up or believe that all hope is lost. In that moment, a person can use a helping hand to guide and help them find the strength to move forward or clarity to accept what is out of their control.
My name is Greg Miller and I hope that I can be that person for you. I am a Licensed Professional Counselor with over 10 years of combined social work experience, working with adolescents, adults, and families within multiple settings and levels of care. Some of my specialties include mood disorders, anxiety, substance use/process addictions, and personality disorders, among other adjustment issues and long-standing mental health challenges.
I incorporate a variety of therapeutic modalities, including evidence-based practices such as CBT, DBT, and Motivational Interviewing, with an empathetic, compassionate, and easygoing style that focuses on promoting healthy personal growth. I believe that everyone has a unique story to tell and I look forward to helping you write yours.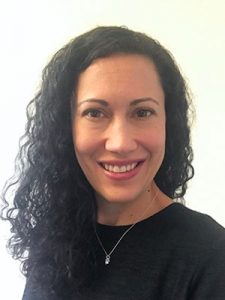 Laura Quinn, LCSW
You have already taken the first step by seeking a therapist, who can be a guide and support. It would be a privilege to hear your story and work with you to address your concerns. My approach involves meeting a person where they are, creating a safe, accepting space, and working with them to find the most appropriate and effective way to support change, growth, discovery, and healing. Together, we aim to remove roadblocks to your potential and happiness.
I am a Licensed Clinical Social Worker in New Jersey, with a master's degree in clinical social work from Fordham University in New York. My methodology is eclectic and trauma-informed, utilizing Cognitive Behavioral Therapy (CBT), Motivational Interviewing, and Mindfulness techniques – among others. I have spent time working with addictions and have also received training in Trauma-Focused Cognitive Behavioral Therapy (TF-CBT), for children. I focus on a person's individual strengths, needs, and relationships - always viewing someone in the context of their environment and their experiences. I have experience working with adolescents and adults from diverse backgrounds and differing circumstances. I strive to be LGBTQ-affirming and culturally sensitive.
Whether a person is generally feeling overwhelmed and stressed, experiencing depression symptoms, anxiety, a life change or transition, grief, post- or pre-natal concerns, relationship issues, problems connected to a traumatic experience, are managing recovery, dealing with a career change, or could simply use someone non-judgmental to talk to – it would be my pleasure to connect.
Maggie Levicoff, MA, LPC
Hey everyone! My name is Maggie Levicoff. I am a Licensed Professional Counselor in the state of New Jersey. I have always been passionate and motivated to help people heal and increase their overall feelings of wellness.
A little background about my education and experience: I attended Delaware Valley University where I achieved my Bachelor's in Counseling Psychology and went on for my Master's in Clinical Mental Health Counseling at Rowan University. I have experience working with children, adolescents, and families who suffer from an array of mental health concerns including but not limited to: depression, anxiety, trauma, personality disorders, adjustment concerns, and substance use concerns.  I have experience working in both outpatient and inpatient settings, and I have experience facilitating individual, couples, family, and group therapy.
But enough about all that! I am here to help YOU! I am an energetic, ambitious, passionate, and compassionate therapist. I strive to assist individuals and families in their journey to healing and wellness. I blend my style of therapy using evidenced-based treatment (what's proven to work, like CBT & DBT) with holistic and individualized methods (it's not one-size fits all). I care about what makes you, YOU! I care about the journey you have taken and the journey you wish to take. I strive to assist each of you in creating the life you want to live through healing past/present wounds and focusing on ways to increase your quality of life. My approach to treatment is through a person-centered, strengths-based & compassion-focused lens to assist my client's in healing and in growth.
I hope to meet with you soon, and I look forward to starting the journey together!
Melanie Costa, LCSW
Hi there! My name is Melanie and I'm a licensed clinical social worker (LCSW) and I have a master's degree in social work from Rutgers University. In my personal life I love traveling, cheering on the Philadelphia Eagles, and cooking. In my professional life, I am a dedicated therapist who will work hard to provide you with personalized and effective treatment. Seeking therapy is not always an easy decision to make and it takes an immense amount of courage to ask for help. Together, we can identify and make progress towards goals to improve your quality of life.
I am foundationally trained in dialectical behavioral therapy (DBT) and my therapeutic approach is solution focused and strengths based. This means we will utilize your inherent abilities to both accept and change things within yourself and your life. I also incorporate mindfulness based practices within sessions to help increase awareness to self and others without judgment. I have experience working with those struggling with suicidal ideation, self-harm, substance use, eating disorders, trauma, mood disorders, and personality disorders. I can also help you navigate daily life stressors, transitions, relationship and communication challenges, and fostering self-compassion.  I look forward to discussing how I can best support you!
Rachel Johnson, LCSW
All individuals are capable of living a life of meaning, purpose and fulfillment; sometimes we just need support to help us get there. I view the therapeutic relationship as a foundation for fostering growth, acceptance and change necessary for reaching life's full potential. Acknowledging how difficult reaching out for help can be, I strive for those I work with to feel accepted, safe, supported and empowered.
In sessions, I utilize evidence based practices while integrating emotional processing, coping skill acquisition and psychoeducation to help individuals develop insight and achieve their goals. I am foundationally trained in Dialectical Behavior Therapy (DBT) and provide an eclectic approach incorporating trauma, mindfulness, and compassion informed care.
If you are experiencing depression, anxiety, increased stress, life transition or just looking to improve balance and satisfaction in your life, I look forward to discussing how therapy can provide the support you are seeking.  Together, we can develop an individualized plan to meet your needs!