Meet our Providers
---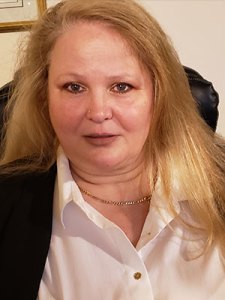 Self Pay Rate: $129
Angela Doyle, LPC
Hello!
Welcome to Thriveworks. If you are reading my profile, chances are you are looking to begin your healing journey. Whether you are struggling with something significant in your life or just need somebody to talk to you. Finding the right therapist to help you through these difficult times is critical. Initially, establishing a therapeutic alliance is very important for a successful treatment outcome. The therapeutic relationship is established to help you feel validated and build trust to feel safe enough to share your deepest darkest thoughts and feelings.
However, your therapist is not your friend and should make you feel challenged and motivated. Therapy is hard work!
Please allow me to share some information about myself in order to help you decide if I am the right psychotherapist for you. I am a doctoral candidate getting my Ph.D. in clinical counseling, education, and supervision. My dissertation research is on telemental health, so I know online, distance, or virtual counseling works. I believe that a person begins to heal when they feel heard! My therapy approach is Holistic/Integrative and Eclectic, which means that I customize and tailor my treatment plans to a therapeutic style to fit your specific needs. I specialize in mental health and substance abuse disorders. I believe addictions are symptoms of underlying issues that are being self-medicated, especially anxiety and depression, trauma and/or grief and loss.
My theoretical orientation is psychodynamic, meaning that problems are often unconscious in nature, and we are not sure why we think, feel and behave the way we do. I believe that our childhood is the foundation upon which we are built; when there are cracks in that foundation, we need support to help us achieve our full potential. I believe in Inner child work's therapeutic value, journaling, confronting our faulty thinking, facing our fears, meditation, and positive affirmations. I think that the answers are already inside of us; we just need help to discover them.
If you are looking for someone kind, caring, compassionate, empathetic, and an active listener, I might be the right therapist for you!
The question now becomes, are you ready to do the hard work of psychotherapy?  If so, let's connect and do it together!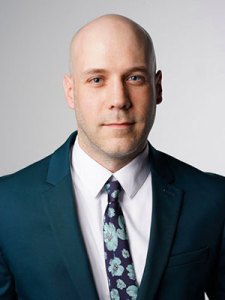 Self Pay Rate: $129
Collin Maier, LPC
I am a Licensed Professional Counselor in the State of New Jersey with a focus on developing practical skills to assist clients with their mental health needs through a warm, compassionate, supportive and empowering approach.  I understand that with each client, needs differ, but the goal of finding our true, authentic selves is universal. As an LPC, I assist people of all walks of life find stability, support, and hope for the future through an affirmative lens, helping clients who struggle to find acceptance among their communities and themselves.
I operate from the perspective that everyone has something they want to achieve, something to attain, and wants to believe growth is possible – and I integrate that message of hope into my sessions.  I provide an eclectic approach for my clients, using their language and learning styles to meet them where they are, all in an effort to empower my clients to change behaviors, solve problems and make the most effective choices for their mental well-being.
Through the development of practical coping skills for depressive rumination using evidence-based therapy models, relaxation and mindfulness techniques for grief/trauma/anxiety, integrating physical exercise and nutrition, motivational interviewing, Cognitive Behavior Therapy, Dialectical Behavior Therapy, narrative/expressive/creative therapy techniques, and various others, my goal is to tailor the approach to the clients' needs using my training and expertise as guide.
I received my M.A. in Clinical Mental Health Counseling from Rider University where my focus was on attachment theory, LGBTQIA+ issues, and helping clients cope with chronic illness.
Areas of expertise include:
Anxiety/Stress/Panic/Phobias
Depression
Mood Disorders
Personality Disorders
Trauma and Stress Related Disorders
LGBTQIA+ related issues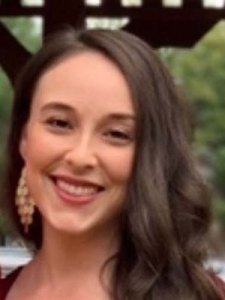 Self Pay Rate: $129
Gina Agugliaro, LCSW
My name is Gina Agugliaro and I am a LCSW. I graduated from Rutgers University in 2013 with a Master's degree in Social Work. I have over six years of experience working with children, teenagers and adults as a case manager, school social worker, in-home and residential therapist. I have worked with various diagnoses such as anxiety, depression, mood disorders and adjustment issues.
I believe that each person is a unique being, which is why I feel it is important to tailor sessions according to your specific needs. My goal is to work with you collaboratively to explore your struggles, highlight your strengths and help you gain insight into your thought patterns.
My treatment approaches primarily include Strength-Based & Cognitive Behavioral Therapy to help clients better understand the connection between their thoughts, feelings and actions. I also like to incorporate mindfulness, as I feel it is important to find your anchor within to promote healing.
I strive to offer patience, compassion and understanding to all clients. I respect the pace at which you desire sessions to flow, so that you can find your safe place and feel comfortable in the process. I believe everything you need is already inside of you. You have the power within you to propel change. Let's start today!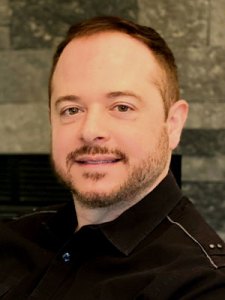 Self Pay Rate: $129
James Casadia, LCSW
Hello my name is James. Helping people reach their personal goals is  one of the most rewarding parts of my work as a therapist. I believe that we carry the means of healing and growth within us. Therefore, you as the client will choose the direction of therapy. Many times, we just need some help listening to ourselves, clarifying our goals, and choosing the means to reach them. I see myself as a guide and resource on your journey; you decide where we are going and I do everything I can to help you get there. The sessions and course of treatment will be as structured or free-flowing as you decide. We all have different styles of learning, communicating, and relating. My approach is client-centered and strengths-based which allows clients to identify their own goals and employ current strengths to achieve them.
I have several years experience working with individuals from a variety of backgrounds. I received my education at Rutgers University where I completed a master's in clinical social work and a certificate in addictions treatment. I am licensed to practice in the state of New Jersey as a Licensed Clinical Social Worker and a Licensed Clinical Alcohol and Drug Counselor. I specialize in the treatment of Trauma, Addictions, and Complex Grief along with treating general mental health issues. Additionally, I have specialized training in EMDR, MI, CBT, Experiential Therapy, and Mindfulness Therapies.
I look forward to working with you and I am honored to be a part of your journey.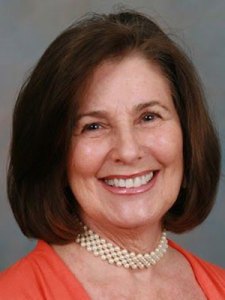 Self Pay Rate: $129
Jeanne Farabaugh, LPC
By providing a compassionate caring spirit and an innate ability to listen effectively, I empathize in a heartfelt manner, enabling my clients to feel respected, heard and understood. I specialize in Couples Counseling, Relationship Issues, and Family Therapy. Through the trust and rapport that therapy provides, my clients are able to work through their feelings of Disconnectedness, Break-down in Relationships, Relationship Issues, Conflict Resolution, Infidelity, Betrayal and Loss, as well as other issues. My clients emerge as renewed individuals, ready to achieve the quality of life they desire.
I possess 10+ years' experience counseling couples, families and individuals, where everyday life stressors manifest themselves in Relationship Issues, Depression, Anxiety, Panic Disorders, Chronic Fatigue, Self-Confidence, and Self-Esteem.
I work with Couples through Emotionally Focused Couples Therapy, Conflict Resolution and Cognitive Behavioral Therapy to guide my clients through the healing process, enabling them to emerge as renewed individuals. I am accepting new clients at Thriveworks, 1030 Kings Highway North, Unit 202, Cherry Hill, NJ  08034.  I look forward to working with you!
Jessica Brum, LCSW
Hello, and welcome! My name is Jessica Brum and I am a Licensed Clinical Social Worker. I earned my master's degree in social work from Rutgers University. I believe that each client has within them the strengths that they need to create change in their own life. My therapy style is focused on helping clients to identify and utilize their own personal strengths to build a life worth living. I believe in meeting a client where they are at, and helping clients to practice self-acceptance and self-compassion. My focus is to provide a compassionate environment where you are able to share honestly and be met with understanding and respect.
My therapeutic approach combines dialectical behavior therapy, cognitive behavior therapy, and motivational interviewing. I utilize mindfulness exercises, emotional processing, and psychoeducation to help individuals develop insight into themselves and the tools they need to achieve their goals. I am foundationally trained in DBT, and have experience working with adults and adolescents with trauma, substance use disorders, suicidal ideation, self-harm, eating disorders, and mood disorders. I have also completed a fellowship in Aging & Health and have experience working with individuals and families surrounding issues of chronic illness and end of life care. I am passionate about learning and keeping up to date on new developments in counseling in order to best serve my clients' needs.
I will work my hardest to get to know and understand you and your unique needs. It is a courageous step to ask for help, and I look forward to working with you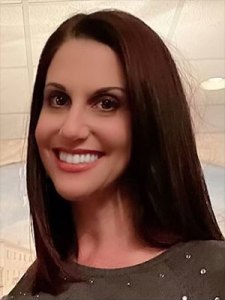 Self Pay Rate: $129
Karen Locker, LCSW
Karen is a Licensed Clinical Social Worker that has been working with individuals and families for over 20 years. She received her undergraduate degree from Emory University and a master's degree in Social work from Bryn Mawr Graduate School of Social Work and Social Research. Karen has experience working with clients struggling with both mental health and substance abuse issues, as well as issues related to interpersonal conflicts and emotional wellness. She specializes in treating depression, anxiety, self-esteem, marital and relationship issues, trauma and life changes. In addition to working with adults and adolescents, Karen has extensive experience working with college and university students and young adults.
I use a holistic approach, incorporating your emotional, physical, and social well-being into therapy. I believe in meeting a client where they are and utilize a strengths-based perspective to encourage effective change. I work to develop a collaborative approach, between therapist and client, aimed at reaching your goals.
Margaret Ginter, LPC
Margaret Ginter is a Licensed Professional Counselor whose been practicing as an outpatient therapist for over 20 years. Her approach is warm, welcoming, client-centered, empathetic, and non-judgmental, striving to help individuals heal and learn tools of self- acceptance and find power to move through adversities, finding each's inner resilience.
She uses eclectic approaches from Cognitive Behavioral Therapy, motivational interviewing, solution-based, and recovery/12-step ideology. She has experience with a variety of issues and diagnoses including anxiety (ie. General, social and OCD), depression, self-esteem challenges, trauma, addiction, life adjustments, relational and emotional issues, grief/loss to Bipolar disorder and Schizophrenia.
"Margaret's dedication is evidenced by the commitment she makes to build relationships with her clients."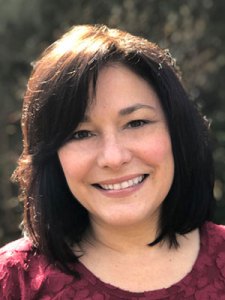 Self Pay Rate: $129
Toni Mendillo, LPC
As a licensed therapist, Toni does more than ask you "how that makes you feel." Toni understands what a privilege it is to walk alongside someone who is experiencing emotional pain. With many years of experience, Toni is known for blending her warm and compassionate guidance with proven therapeutic techniques. She is passionate about building a therapeutic relationship that offers safety; a place where you can share your concerns in a non-judgmental, empathetic, and caring environment. Toni specializes in working with women who have experienced trauma and enjoys working with children, adolescents, adults, and couples. She has clinical experience offering therapy to individuals suffering with Bipolar and mood disorders, Major depressive disorder, Generalized Anxiety disorder, addictions, and personality disorders.
Toni has additional training in the use of evidenced – based therapy models such as: Cognitive Behavioral therapy, Dialectical Behavioral therapy, Mindfulness based therapy, Gottman Method Couples Therapy, Play Therapy, and Strategic Trauma and Abuse Recovery. Toni received her master's in Professional Counseling from Liberty University. She is always happy to integrate Christian-Biblical principles in the counseling process, upon request.
Believing that every person has the capacity to learn new and more effective ways to cope with adverse life events, Toni collaborates with her clients to develop treatment strategies specific to their needs. No matter what your struggle, Toni's goal in counseling is simple – to empower you to live your best life. Working together as a team, Toni will help you discover the ways you can recover your life and find hope.
Erin Swinney, LPC, ACS
Erin Swinney is a Licensed Professional Counselor with over 10 years of experience working with adolescents, adults, families, and couples. The driving force in Erin's clinical perspective is a commitment to instilling hope and confidence in the individuals she meets.
Erin obtained a MS in Counseling and Clinical Health Psychology from Philadelphia College of Osteopathic Medicine.  Her training is grounded in the evidenced-based practices of Cognitive Behavioral Therapy, Motivational Interviewing, and Acceptance Commitment Therapy.
Erin balances a relaxed and empathic therapy environment with direct communication that assists individuals in making the changes in their lives they are seeking. Erin focuses on individual strengths, empowering individuals to find their most authentic self.
Some of her specialities include:
Mood Disorders and Mood Dysregulation
Low Self-Esteem
Trauma Issues
First-Responder Resilience
Addiction
Greg Miller, LPC
"Most of the important things in the world have been accomplished by people who have kept on trying when there seemed to be no hope at all." – Dale Carnegie
"No hope at all." A phrase that most (if not all) of us have thought to ourselves or spoken out loud at least once in our lives. Losing a job. Ending a marriage. That ultimate moment of dread when we feel like giving up or believe that all hope is lost. In that moment, a person can use a helping hand to guide and help them find the strength to move forward or clarity to accept what is out of their control.
My name is Greg Miller and I hope that I can be that person for you. I am a Licensed Professional Counselor with over 10 years of combined social work experience, working with adolescents, adults, and families within multiple settings and levels of care. Some of my specialties include mood disorders, anxiety, substance use/process addictions, and personality disorders, among other adjustment issues and long-standing mental health challenges.
I incorporate a variety of therapeutic modalities, including evidence-based practices such as CBT, DBT, and Motivational Interviewing, with an empathetic, compassionate, and easygoing style that focuses on promoting healthy personal growth. I believe that everyone has a unique story to tell and I look forward to helping you write yours.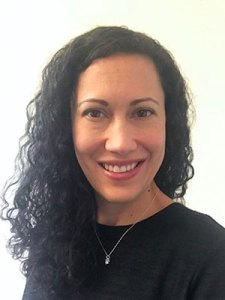 Self Pay Rate: $129
Laura Quinn, LCSW
You have already taken the first step by seeking a therapist, who can be a guide and support. It would be a privilege to hear your story and work with you to address your concerns. My approach involves meeting a person where they are, creating a safe, accepting space, and working with them to find the most appropriate and effective way to support change, growth, discovery, and healing. Together, we aim to remove roadblocks to your potential and happiness.
I am a Licensed Clinical Social Worker in New Jersey, with a master's degree in clinical social work from Fordham University in New York. My methodology is eclectic and trauma-informed, utilizing Cognitive Behavioral Therapy (CBT), Motivational Interviewing, and Mindfulness techniques – among others. I have spent time working with addictions and have also received training in Trauma-Focused Cognitive Behavioral Therapy (TF-CBT), for children. I focus on a person's individual strengths, needs, and relationships - always viewing someone in the context of their environment and their experiences. I have experience working with adolescents and adults from diverse backgrounds and differing circumstances. I strive to be LGBTQ-affirming and culturally sensitive.
Whether a person is generally feeling overwhelmed and stressed, experiencing depression symptoms, anxiety, a life change or transition, grief, post- or pre-natal concerns, relationship issues, problems connected to a traumatic experience, are managing recovery, dealing with a career change, or could simply use someone non-judgmental to talk to – it would be my pleasure to connect.
►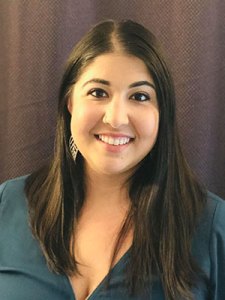 Accepting:
Cigna
Magellan
United Healthcare
Self Pay Rate: $129
Melanie Costa, LCSW
Hi there! My name is Melanie and I'm a licensed clinical social worker (LCSW) and I have a master's degree in social work from Rutgers University. In my personal life I love traveling, cheering on the Philadelphia Eagles, and cooking. In my professional life, I am a dedicated therapist who will work hard to provide you with personalized and effective treatment. Seeking therapy is not always an easy decision to make and it takes an immense amount of courage to ask for help. Together, we can identify and make progress towards goals to improve your quality of life.
I am foundationally trained in dialectical behavioral therapy (DBT) and my therapeutic approach is solution focused and strengths based. This means we will utilize your inherent abilities to both accept and change things within yourself and your life. I also incorporate mindfulness based practices within sessions to help increase awareness to self and others without judgment. I have experience working with those struggling with suicidal ideation, self-harm, substance use, eating disorders, trauma, mood disorders, and personality disorders. I can also help you navigate daily life stressors, transitions, relationship and communication challenges, and fostering self-compassion.  I look forward to discussing how I can best support you!
Rachel Johnson, LCSW
All individuals are capable of living a life of meaning, purpose and fulfillment; sometimes we just need support to help us get there. I view the therapeutic relationship as a foundation for fostering growth, acceptance and change necessary for reaching life's full potential. Acknowledging how difficult reaching out for help can be, I strive for those I work with to feel accepted, safe, supported and empowered.
In sessions, I utilize evidence based practices while integrating emotional processing, coping skill acquisition and psychoeducation to help individuals develop insight and achieve their goals. I am foundationally trained in Dialectical Behavior Therapy (DBT) and provide an eclectic approach incorporating trauma, mindfulness, and compassion informed care.
If you are experiencing depression, anxiety, increased stress, life transition or just looking to improve balance and satisfaction in your life, I look forward to discussing how therapy can provide the support you are seeking.  Together, we can develop an individualized plan to meet your needs!