Our Counselors
Caitlin Jennings, PMHNP
Philosophy of Care
Caitlin Jenning is a board-certified Psychiatric Mental Health Nurse Practitioner (PMHNP-BC) in the state of South Carolina with 13 years of healthcare experience treating adult and senior-aged clients who are suffering from, depression, anxiety, PTSD, schizophrenia, and personality disorders, including BPD or bipolar disorder.
Caitlin earned her Master's of Science in Nursing from Eastern Kentucky University, where she is currently an adjunct professor. Prior to working as a mental health professional, she worked as a licensed massage therapist preparing her to provide her clients with a holistic approach to care. Caitlin believes each patient's story is unique and therefore she aims to individualize the treatment plan to meet her patient's needs in mind, body, and spirit. Her mission is to assist her clients in realizing they can create their own reality. She uses mindfulness, motivational interviewing, and CBT techniques to assist clients in discovering themselves again. Caitlin stays abreast of new information so that with the combination of medication and therapy her clients can achieve this goal.
Caitlin feels that each encounter is unique and important. She provides comprehensive psychiatric evaluations, immerses therapeutic techniques into each encounter, and meets a patient where they are at that time.
She strives to ensure a strong, working therapeutic alliance. Her goal is for you to find hope and follow your dreams to live the life you want to achieve.
As a young successful female, she wants to be a mentor to those who need positive support in their lives in order to make their dreams a reality.
Education
Eastern Kentucky University
Masters of Science in Nursing

Specialties
Anxiety
Depression
ADHD
Behavioral Issues
Coping Skills
Family Conflict
Grief
Pregnancy, Prenatal, Postpartum
Self Esteem
Sleep or Insomnia
Stress
Trauma and PTSD
Women's Issues
Doris Reid, PMHNP
Philosophy of Care
Doris Reid is a Board-Certified Psychiatric Mental Health Nurse Practitioner (PMHNP). Over the course of her 15 years in mental health care, she's treated adolescents, adults, and older adults suffering from a variety of mental health conditions, including anxiety, depression, ADHD, eating disorders, OCD, insomnia, trauma, PTSD, and alcohol abuse.
Doris received her Baccalaureate Degree in Nursing from Queens University—Charlotte. She then received her Master's Degree as a Family Nurse Practitioner and then received her Post-Master's degree from Washburn University as a Psychiatric Mental Health Nurse Practitioner. Her past experience includes providing services in a multitude of settings, including inpatient, internal medicine, urgent care, palliative care, long-term care, community care, and hospice.
Doris's style of practice is traditional (prescribing up-to-date, evidenced-based psychiatric medications) and/or natural treatments, which may include the use of vitamins, supplements, lifestyle modification, nutrition, exercise, therapy, or stress management. Her approach is very gentle and step-wise: She believes there are several factors that contribute to mental illness. Work together with Doris to address your unique mental health needs, and choose from a range of flexible psychiatric treatment styles to find what suits you best.
Education
Washburn University, Indiana State and Queens University of Charlotte
Masters of Science in Nursing with focus in Family Nurse Practitioner
Post-Masters in Psychiatric Mental Health Nurse Practitioner

Specialties
Anxiety

Depression

ADHD

Eating Disorders

Obsessive-Compulsive (OCD)

Sleep or Insomnia

Trauma and PTSD

Alcohol abuse
Lindsay Burns, LPC
Philosophy of Care
Lindsay Burns is a Licensed Professional Counselor (LPC) who has 5 years of experience working with children, adolescents, and adults. She began her career in mental health as a case manager. After working with individuals and families, she knew that taking the necessary steps to become a licensed professional mental health counselor was her ultimate goal.
Lindsay completed her Master of Arts (MA) in Professional Counseling at University of the Cumberlands. She has gained counseling experience in a variety of locations and with different populations due to being a military spouse.
Lindsay seeks to provide you with comfort and understanding as well as assist you with the tools to take control of your life. She appreciates working with clients that are ready to make a positive change in their lives and who want to get to a place of peace and healing. Lindsay will create a personalized treatment plan that meets your specific needs, utilizing cognitive behavioral therapy (CBT), trauma-focused CBT, mindfulness, motivational interviewing, Rogerian, and Gestalt approaches.
Education
University of the Cumberlands
Master of Arts in Professional Counseling
Specialities
Anxiety

Depression

ADHD

Self Esteem

Trauma and PTSD
Luciana Smalls, MA, LPC
Philosophy of Care
Luciana Smalls is a Licensed Professional Counselor (LPC) who has 7 years of experience in the mental health field. Luciana enjoys working with individuals, families, and couples dealing with stress, life challenges, grief, and communication challenges. She has diverse experience working with individuals and families with addiction, self-esteem, anxiety, foster care, kinship care, military families, medical challenges, stress, and time management.
Luciana completed her Bachelor of Science (BS) in Human Services at Springfield College, graduating with honors. She completed her Master of Science (MS) in Professional Mental Health Counseling at Webster University.
Luciana has a mission to help individuals create a healthy lifestyle from utilizing community resources, learning tools, becoming adaptive, and using assertive communication.
Education
Masters of Science in Professional Mental Health Counseling
Webster University

Specialties
Communication

Stress  

Grief 

Time Management

Anxiety 

Coping Skills

Anger Management

Family Conflict

Life Coaching

Parenting

Self-Esteem

Relationship Challenges

Attention Deficit Hyperactivity Disorder
Nancy Lloyd, MA, LPC
Nancy Lloyd is a Licensed Professional Counselor who specializes in relationship issues, grief and loss, life transitions, depression, eating disorders, trauma, recovery from substance abuse, anxiety, gender issues, and symptom management for chronic problems. She has gained experience both in private practice and community mental health services after graduating from The Citadel Graduate College in 2010. Nancy primarily works with adults but has notable experience with adolescents and children when providing interventions for families. She also has a decade of experience as an Adjunct Psychology Instructor and has a passion for providing psychoeducational information as an important supplement to understanding ourselves and our brains.
Nancy is a general practitioner with the ability to provide evidence-based interventions (CBT, TFCBT, DBT, MI, REBT, ACT, or Crisis Intervention for instance) for a very wide scope of acute and chronic conditions. She's able to accommodate clients who prefer more supportive services to simply process life situations or reach goals. Interested in learning skills to be more aware of your dreams? She's had experience with that, too. She prioritizes a humanistic approach as a compassionate and non-judgmental foundation to support the alliance between her and her clients and encourage the best possible therapeutic outcomes.
When someone feels genuinely understood, crisis will dissipate some and he or she can feel supported to make decisions or changes in a safe way… maybe even with a little humor and wit. Engagement in therapy is very sacred work that merits a soulful reverence for each client who decides to seek help. So, if you want a clinically-trained therapist who can also speak in terms of spiritual and personal growth from many philosophical perspectives effectively, give Nancy a try.
Nancy's specialties include:
Family/Relationship Issues
Grief/Loss
Life Transitions
Depression/ Crisis Intervention
Eating Disorders
Trauma
Recovery from Substance Abuse
Anxiety/Panic
Gender Issues
Symptom Management for Chronic Problems
Rebekah Bailey, PMHNP
Philosophy of Care 
Rebekah Bailey is a board certified Psychiatric Mental Health Nurse Practitioner in the State of South Carolina, with training and experience treating patients with psychiatric disorders across the lifespan and across practice settings. Rebekah Bailey provides comprehensive psychiatric evaluations, medication management, and supportive therapy for patients experiencing a range of mental health concerns and diagnosis. These include but are not limited to: Depression, Anxiety, Panic attacks, PTSD, Schizophrenia, Bipolar and other mood disorders, sleep disturbances, stress intolerance and recovery from substance use. 
Rebekah has experience in several healthcare fields, including cardiac intensive care, public health- school health, critical care telemedicine, rehabilitation, nursing home care and inpatient mental health. She has practiced nursing since 2008 (14 years) with 4 years of experience within psychiatric mental health.
Rebekah strives to use a humanistic and holistic care approach. She views everyone as an individual and personalizes care to each client she meets, following evidence-based guidelines blended with clinical experience, personal observation, and intuition. 
Rebekah Bailey sees clients via online appointments only.
Education 
The University of South Carolina
Masters of Science, PMHNP Specialization

Clemson University
Bachelors of Science in Nursing
Specialties 
Anxiety and Stress

PTSD

Insomnia and other sleep disturbances

Depression

Bipolar Disorder and other mood related disorders

ADHD

Schizophrenia

Substance Use Disorder and Recovery
Sarah Hudgins, LPC
Philosophy of Care
Sarah Hudgins is a Licensed Professional Counselor in the state of South Carolina. She has experience in a variety of therapeutic environments including an intensive medical outpatient facility, a college counseling and substance abuse treatment center, and a private practice setting. Sarah specializes in providing individual and couples counseling for adults who are seeking help with anxiety, anger management, relationship issues, depression, stress management, assertiveness training, and self-esteem.
In a non-judgmental, respectful atmosphere, Sarah thrives to assist clients along their journeys to living meaningful, more satisfying lives. Sarah encourages and facilitates clients to broaden their awareness of their thoughts, feelings, reactions, and behaviors. Sarah utilizes a cognitive-behavioral approach in therapy, along with solution-focused and motivational interviewing techniques, uniquely catered to individual goals and needs.
Sarah strives to establish a trusting relationship where individual needs, experiences, and goals can be explored and worked on without fear. Sarah believes we each have the innate ability for personal development that is enhanced when we feel we are in a safe and supportive relationship. Sarah offers support, understanding, and guidance with the use of practical tools, to assist clients in meeting their desired goals for themselves, both personally and within relationships.
Education
M.Ed in Counselor Education
The Citadel
Specialties
Anger Management
Cognitive Behavioral Therapy
Tiffany Stewart, PMHNP
Philosophy of Care
Dr. Tiffany Stewart is a Psychiatric Mental Health Nurse Practitioner and Family Nurse Practitioner in the state of South Carolina. She has worked in healthcare for the past 18 years, with the last 7 as an Advanced Practice Provider. Dr. Stewart holds a Doctor of Nursing Practice degree from Clemson University, where she also teaches graduate nursing students in the area of mental health. 
Dr. Stewart's practice mission is to guide patients toward their best life by addressing the combination of mental, spiritual, and physical health. Dr. Stewart  prioritizes the respect of each patient as a unique individual, working together to develop treatment goals. Dr. Stewart treats all ages via telehealth visits and is skilled in medication management and psychotherapy. Her patients describe her as down-to-earth, approachable, and compassionate. 
In addition to direct patient care, Dr. Stewart is involved in healthcare research. Her particular interests are workplace violence prevention, cultural sensitivity in patient care, and management of mental health in healthcare workers. She is a member of the Appalachian American Alliance of Nurse Practitioners and the Gerontological Advanced Practice Nurses Association. Dr. Stewart is honored to guide patients on a path to healing through top-quality, evidence-based, mental health care.
Dr. Stewart sees clients via online appointments only
Education
Clemson University
Doctor of Nursing Practice
Specialties
Medication management

Depression

Anxiety

Insomnia

Parenting & Family Stress

Trauma & PTSD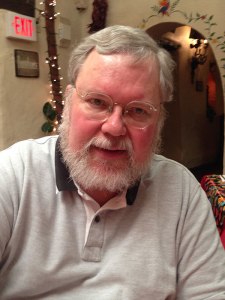 Self Pay Rate: $99
Timothy Queen, LISW
Philosophy of Care
Timothy Queen is a Licensed Independent Social Worker (LISW) with 45 years of experience and education in the field of psychotherapy. While Timothy has specialties, he also provides general assistance in the areas of general mental health needs. While careful scrutiny of client problems and complications is necessary, brevity remains a concern and the need for it cannot be ignored. Timothy is concerned not to get distracted and to stay focused on the areas of most concern to the client system. His specific area of specialty is post-traumatic stress disorder (PTSD). Behind the specialty is groundbreaking research and practice in this wide-ranging field. Timothy will assist the client system in identifying areas of greatest impact and specific skills needed to manage specific problems related to the presenting traumatic episode(s).
Timothy completed his Doctor of Philosophy (PhD) at the University of South Carolina. His availability to his client(s) is at the core of his being as a therapist. While Thriveworks has protocols and procedures for contacting him, and often direct contact is not permitted, Timothy will not hesitate to see clients "off hours" and upon emergency.
Timothy believes that there is no ideal client just as there is no ideal therapist. However, if there were such a client, she would be motivated to change, which is considered the number one ingredient to change. Without it, all efforts on the part of the therapist will be resisted or at least require much more time, effort, and money. She would want to learn new behavior to assist in making the changes she seeks. She would have goals commensurate with the change she desires. She would struggle but be open to suggestions, guidance, and gentle educational advice from the therapist. She would be willing to attend sessions as needed, including at least one follow-up and one follow-along session, thus not prematurely disrupting the change process. Of course, if the client were a larger system than one person (i.e., couple or family) the complications for each of the above would prove more complex.
Education
University of South Carolina
PhD
Specialties
Post-Traumatic Stress Disorder 

Adjustment Disorders 

Depression 

Anxiety 

Couples Counseling 

Family Therapy 

Relationship issues
Virginia Schwab, LISW
Philosophy of Care
Virginia Schwab is a Licensed Independent Social Worker (LISC), a Licensed Psycho-Educational Specialist (LPES), a Licensed Clinical Social Worker (LCSW), a Licenced Educational Psychologist (LEP), and a Licensed Advanced Alcohol Drug Counselor (LAADC). She completed her bachelor's degree in Psychology, her master's in Business Administration, her master's in Social Work (MSW), and her doctorate in Professional Development from Converse University and California State University.
Virginia has 25 years of experience, with the past decade dedicated to the field of behavioral and mental health. Her niche is with those seeking professional clinical supervision and working with couples experiencing difficulties. She is highly experienced and enjoys working with children, teens, and young adults with attention deficit/hyperactivity disorder (ADHD) as well as academic, behavioral, and emotional concerns. She brings an expertise in social skills training, developing executive functioning skills, parent/family support training, and much more. She enjoys working with individuals, couples, and families in areas such as relationship and parent-child relationship challenges, post-traumatic stress disorder (PTSD) and trauma, substance use disorders, anxiety, depression, and grief/loss.
Virginia believes that everyone has the potential to live a happy and productive life. She works with people on their individual issues to help problem-solve and try to improve their quality of life using various interventions including cognitive behavioral therapy (CBT) and support. Her style focuses on using a holistic, warm, open, and collaborative therapeutic approach. Together you and Virginia will work towards identifying the source of your concern and develop goals that will help to put this hurdle behind you. She looks forward to working with you.
Education
California State University, San Bernardino
Master of Social Work
Specialties
Clinical Supervision

Marital/Couples

Parent/Child relationship

Trauma

Substance Abuse

Life challenges


Behavioral Issues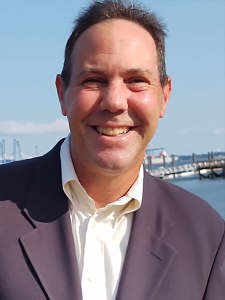 Self Pay Rate: $99
Adam Sachs, LPC, NCC
Philosophy of Care
Adam Sachs is a Licensed Professional Counselor and Nationally-Certified Counselor (LPC, NCC) with more than 6 years of experience. He works with adults, couples, families, and children age 12 and older who are experiencing problems related to depression, anxiety, AD/HD, anger, substance abuse, relationships, work, parenting, and stress management.
He especially likes working with people and couples who commit to their treatment and goals, show courage and persistence in their pursuit, and strive to see a big picture for their life and to feel fully alive.
You may recognize your feelings or problems. But you may have difficulty identifying the root causes. Adam will help you examine beneath the surface to gain more insight and clarity, promoting healing, change, and progress. He will create an environment of safety, trust, curiosity, and acceptance as you explore challenging emotions and issues, and foster your hopes and dreams.
Adam recognizes the courage it takes to acknowledge you are struggling and want help. He encourages you to take the step to make an initial appointment. He will consider it his honor to work with you. Adam will commit to doing his best to meet you where you are in your life and help set you on your path to where you want to go.
Education
Loyola University
Master's in Clinical Mental Health Counseling
Specialties
Depression/Anxiety
Trauma/Abuse
Relationship Problems
Substance Abuse
Grief
Midlife/Transitional Phase Issues
Emotionally Focused Couples Therapy/Attachment
Cognitive Behavioral Therapy
Dialectical Behavioral Therapy
Existential Therapy (Life's Big Questions)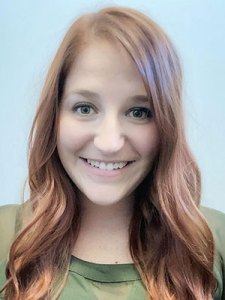 Self Pay Rate: $99
Jordan Rasmussen, LPC
Jordan is a Licensed Professional Counselor in the state of South Carolina. She obtained her master's degree in Clinical Mental Health Counseling from Arizona State University. Jordan worked in community mental health services in Arizona before moving to South Carolina. She primarily works with children, adolescents, and young adults, but has experience working with the lifespan. Jordan offers individual, family, and couples counseling.
Jordan utilizes a variety of methods when working with clients, including person-centered therapy, solution focused therapy, play therapy, family systems, as well as other evidence-based treatments. Jordan strives to be creative in sessions, using play, art, and music to help in healing. She believes that every individual is unique and has their own path to success and happiness. Jordan aims to build a strong therapeutic alliance and create a safe environment that offers support and empowerment.
Jordan has experience assisting clients with:
Parent/child conflict
Behavioral Issues
Abuse Issues
Mood Disorders
Depression and Anxiety
Boundaries
Stress
Grief and Loss
Self-Esteem Issues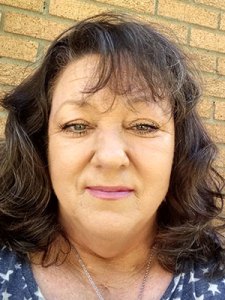 Self Pay Rate: $99
Elizabeth Phillips, LPC, LAC
Elizabeth Philips is a Licensed Professional Counselor and Licensed Associate Counselor (LPC, LAC) who has over 7 years of experience working with adults suffering from depression, anxiety, PTSD, stress, family conflict, life transitions, grief, OCD, and more.
Elizabeth utilizes an eclectic counseling approach, using cognitive behavioral therapy (CBT), dialectal behavior therapy (DBT), and solutions-focused methods. She always seeks to accommodate every client's unique situation and set of needs.
Elizabeth seeks to establish a caring and trusting relationship that puts you first and helps you find your direction and motivation to enact positive change. If you're ready to work together with Elizabeth to start making the transitions and decisions needed to live a healthier life, reach out to schedule your first session today.