Meet our Providers
Alina Lis, PMHNP
Philosophy of Care
Alina Lis is a board-certified Psychiatric Mental Health Nurse Practitioner with over five years of experience working as a nurse, with the majority of that time spent in inpatient medical oncology/hospice and substance abuse treatment.
Alina earned her Master of Science degree from Walden University after receiving an undergraduate nursing degree from Rasmussen College. Her approach to care is collaborative and client-centered. Her treatment model involves a holistic approach that, besides psychopharmacology, includes spiritual support, dietary recommendations, exercise, and other evidence-based interventions.
Alina creates a non-judgmental, accepting, and empathetic environment where patients feel listened to and understood. Alina believes in treating the whole individual; she strives to create an individualized treatment plan tailored to each unique individual and their life goals.
Education
Master of Science in Nursing
Walden University
Specialties
Anxiety

Depression

ADHD

Anger

Obsessive Compulsive Disorder (OCD)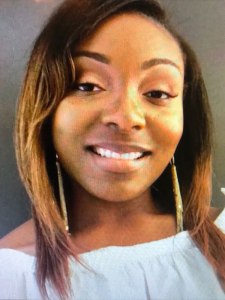 Self Pay Rate: $99
Johnesha "Maggie" Truesdale, LCSW
Philosophy of Care  
Johnesha Maggie Truesdale is a Licensed Clinical Social Worker (LCSW) in the state of North Carolina. She has a significant amount of experience working with children and families to address parenting/co-parenting challenges, child behaviors, and overall relationship and family dynamic concerns. Additionally, she has experience and enjoys working with individuals and couples. 
Maggie utilizes a variety of approaches when working with her clients, to ensure they are person centered. She provides a safe, non-judgmental, therapeutic environment that embodies a unique holistic approach. Some of the treatment practices she regularly uses are cognitive behavioral therapy, solution focused, emotion focused, mindfulness, and faith based therapy interventions, to list a few. 
Therapy should be a space where you are welcome to be yourself and discuss your authentic feelings. Maggie believes that the rapport building process is vital to the therapeutic relationship. Maggie is committed to proving a healthy and adventurous journey for you during this process. She believes this is a collaborative process and all you need to prepare for each session, is to, show up as yourself. She invites you to begin on your journey to wellness. 
Education
Masters of Social Work
North Carolina State University
Specialties
Relationship counseling 

Martial and pre-martial counseling 

Relationship concerns (Family, Couples, and friendships) 

Anxiety (including physical healthy lifestyle's) 

Child behavioral concerns 

Aggression/Anger management  

Stress management 

Women & Men issues 

Parenting concerns (including co-parenting)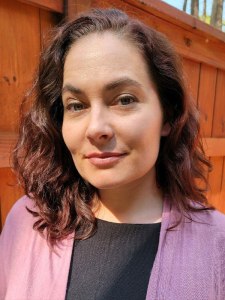 Self Pay Rate: $99
Laura Pond, LCMHC
Philosophy of Care
Laura Pond is a Licensed Clinical Mental Health Counselor with 11 years of experience working with clients to realize and cultivate their strengths to better manage their mental well-being. Laura graduated from the University of Central Florida in 2010 with a Master of Arts in Clinical Psychology. She has enjoyed working with a wide range of clients experiencing difficulties with anxiety, depression, mood disorders, anger management, substance abuse, self-harm, suicidal ideation, and relationship issues.
Laura primarily applies Dialectical Behavioral Therapy, Cognitive Behavioral Therapy, Solution-Focused Therapy, and Acceptance and Commitment Therapy approaches with a mindful, client-centered, and collaborative focus with her clients.
Laura has a strong background working with adolescents and adults experiencing a mental health crisis. She will work to do more than listen but will actively work to comprehend your current and past experiences, in a way that will help you find a healthy way forward.
Education
University of Central Florida
Master of Arts in Clinical Psychology
Specialties
Anxiety
Depression
Bipolar
Self-harm
Suicidal Ideation
Substance Abuse
Anger Management
Relationship Issues
Liana Nelson-Peterson, LCMHC
Philosophy of Care
Liana is a Licensed Clinical Mental Health Counselor Supervisor and a Licensed Clinical Sex Addictions Specialist with over 10 years of experience working with diverse populations, ages as well as a wide range of diagnoses and disorders.
Liana is a Grief, Trauma, and Attachment Therapist Specializing in Sex Addiction and Intimacy. This allows for the ability to help individuals explore and regulate their emotions, thoughts, and behaviors as they struggle with behaviors that continue to cause them undue stress and anxiety.
Liana is an eclectic therapist that uses many forms of therapy. Liana gives her clients the ability to explore who they are with unconditional positive regard. "I like to let you take the wheel, but I'll be here to guide you. I promise!" she says. Liana's goal is to help you reconnect to the person you desire to be during your healing journey.
Education
Master's in Counseling
Webster University
Specialties
Anxiety
Depression
Couples/Relationship Counseling
Trauma
Grief
Linda Bradley, Resident in Counseling
Philosophy of Care
Linda Bradley is an associate Licensed Clinical Mental Health Counselor (LCMHC) in the state of North Carolina. She has over five years of experience in community mental health and private mental health settings. Throughout her career, she has worked with children, adolescents, and adults seeking support and interventions for ADHD, anxiety, anger management, depression, difficult life transitions, family issues, hyperactivity, and relationship issues.
Linda completed her MA in Professional Counseling at Liberty University. She works from a bio-psycho-social perspective, utilizing cognitive behavioral therapy, solution-focused therapy, mindfulness techniques, and an overall eclectic approach. Linda is dedicated to meeting individuals, in a non-judgemental manner, where they are in life and collaborating with individuals in developing strategies for improved daily functioning and the ability to thrive in their surroundings.
Linda seeks to listen and provide support as the individual gains insight and makes changes. Linda is excited about working with you on your journey to a more fulfilled life.
Education
Master of Arts in Professional Counseling
Liberty University
Specialties
Anxiety

Depression

ADHD

Anger

Family Conflict

Grief

Health Monitor

Life Transitions

Relationships

Self Esteem
Robert Seigel, PMHNP
Philosophy of Care
I have been practicing as a Psychiatric Mental Health Nurse Practitioner for 15 years. I specialize in providing psychiatric medication and therapeutic intervention for a variety of Mental Health Conditions such as depression, anxiety, psychosis, mood disorders, substance abuse disorders (SUD), ADHD, PTSD and many others. After serving in the United States Navy for 29 years caring for active duty military personnel and their dependents, I am currently providing psychiatric care in the civilian community for ages 13 years and older. I have years of experience in tele-psychiatry, crisis intervention and outpatient / inpatient settings for a variety of psychiatric and substance abuse disorders.
Education
University of Virginia
Master of Science in Nursing 
Specialties
Anxiety

Depression

Anger

ADHD

Behavioral Issues

Coping Skills

Eating Disorders

Military/Veteran

Obsessive-Compulsive (OCD)

Sleep or Insomnia

Stress

Trauma and PTSD
Sherri Osborne, PMHNP-BC, GNP-BC
Philosophy of Care
Sherri Osborne is a certified Psychiatric Mental Health Nurse Practitioner as well as a Gerontological Nurse Practitioner in the State of North Carolina who has 12 years of experience in working with adults seeking help with medication management for mental health conditions.  She completed her Master's Degree in Nursing from the University of South Alabama along with her post-Master's certificate.  She also received her Bachelor's Degree in Nursing from Winston-Salem State University and her Associate's Degree in Nursing from Guilford Technical Community College.
Sherri utilizes a wholistic approach to mental health conditions. The goal is to ensure that one's physical health has been ruled out as a contributing factor.  Medication is only a piece of providing care and in combination with counseling can be effective in improving a person's quality of life. There is never the goal to dumb and numb someone but to have the least amount of medicine needed to help manage symptoms.  
Sherri seeks to establish a relationship with you that is based on warmth, trust, caring, and integrity in order to promote mental wellness and recovery for you which in turn improves your quality of life.  Every day life can be hard and stressful and having someone there to support you in that journey can mean a lot. Goal is for each day to be the best it can be for you and as your life improves so does the lives of those around you.  
Education
University of South Alabama
Master's Degree in Nursing
Specialties
 Depression

Anxiety

Post-Traumatic Stress Disorder

Grief, Loss, and Bereavement

Substance Use

Pharmacology/Medication Management

Sleep disorders

Stress management

Geriatric psychiatry

Military/Veterans Treatment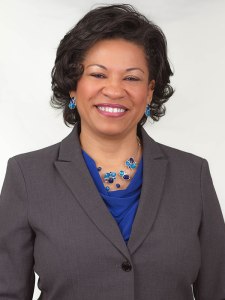 Self Pay Rate: $99
Deborah Bell, Ph.D., LMFT, CTHP
Philosophy of Care
Dr. Deborah T. Bell is a Licensed Marriage and Family Therapist in the state of North Carolina.  She has experience collaborating with military and civilian families to resolve anxiety, depression, trauma, grief, loss, and relational concerns between couples.  She obtained her BA in Communication from DePaul University, her Master of Family Therapy from Drexel University, and her Ph.D. in Marriage and Family Therapy for Military Families from Northcentral University. She completed her doctoral internship at the Fort Bragg military installation. 
Dr. Bell focuses on resilience utilizing evidence-based approaches such as Brief Solution Focused Therapy, Emotionally Focused Therapy, and Cognitive Behavioral Therapy to empower her clients.  She promotes healing and growing stronger through difficult experiences while prioritizing care, compassion, and attention to detail. Her research with female veterans has given her insight into assisting with reintegration difficulties.
Dr. Bell will establish a safe, nurturing connection with you to help you achieve your therapeutic goals and cope with your troubling circumstances.
Education
Northcentral University
Ph.D. in Marriage and Family Therapy for Military Families
Drexel University
Master of Family Therapy
Specialties
Relationships
Families
Trauma (combat, MST, and PTSD)
Readjustment/Reintegration for veterans adjusting to civilian life
Marriage
Depression
Christian Counseling
CBT
EDMR
Grief/Loss
Military Sexual Trauma
Military Reintegration Support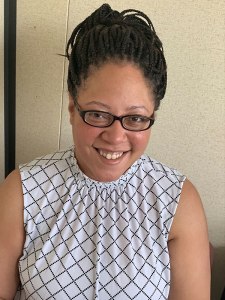 Self Pay Rate: $99
Turiya Powell, LCMHC, MA
We all experience difficulties in life. I am here to help you work through whatever difficulties you may be experiencing. I encourage my clients to overcome their obstacles in order to lead a more fulfilling and productive life. I am a very compassionate therapist and I want to provide a comfortable and trusting environment in order to assist you in making the most impactful and lasting improvements in your life.
I am a Licensed Clinical Mental Health Counselor and Licensed Clinical Addictions Specialist in North Carolina. I received my Bachelor's degree in Psychology from North Carolina Agricultural & Technical State University and my Master's degree in Professional Counseling from Liberty University.
I began my professional counseling experience in October 2015 where I provided individual counseling. I worked with adults, adolescents, and children experiencing a wide range of DSM diagnoses alongside a psychiatrist, nurses, social workers, and other counselors.
I have also worked as a substance abuse counselor and began work for a substance abuse treatment center in October 2017, providing intensive outpatient group counseling and individual counseling. I have resided in Greensboro, NC for the majority of my life and enjoy spending time with my husband and 2 year old daughter, Nova.