Meet our staff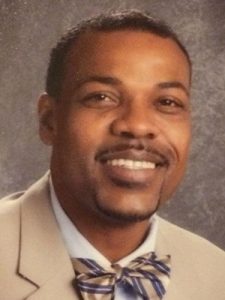 In network with:
Anthem
BCBS
CareFirst BCBS
Highmark
Optum
UBH
United Healthcare
In process of being in network with:
Aetna
Beacon Health Options
Cigna
Humana
Magellan
Medicare
Multiplan
Optima
Tricare
Self Pay Rate: $65
Jorge Wallace, LPC
Jorge Wallace is a native of Memphis, Tennessee and has recently relocated to the DMV area.  Jorge has an undergraduate degree in social work from the University of Missouri-St. Louis and Master's degree in Rehabilitation Counseling from Maryville University and is a licensed professional counselor in the states of Missouri and Virginia. He has over 15 years' experience in the mental health and social service fields and has taught and counseled adolescents, teens and young adults throughout his career. Mr. Wallace has vast experience in the areas of Substance Abuse, PTSD, Trauma and Veteran's Issues.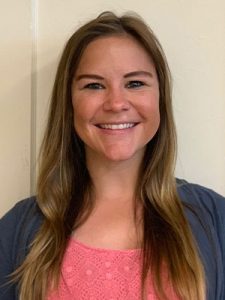 In network with:
CareFirst BCBS
Cigna
Humana
Humana-Military
Magellan
Optum
Tricare
UBH
United Healthcare
In process of being in network with:
Aetna
Anthem BCBS
Beacon Health Options
Multiplan
Optima
Self Pay Rate: $65
Kayla Barnoski, LPC
Hi my name is Kayla Barnoski, LPC and I have been in the counseling field for 6 years. I received my undergraduate degree in Bachelor of Science of Psychology with a minor in Child Development and Family Studies at West Virginia University. I went on to pursue my education with my Masters of Science in Counseling Psychology at Chatham University in Pittsburgh, Pa where I grew up. Throughout graduate school, I worked doing ABA therapy and in-home counseling with children diagnosed with Autism Spectrum Disorder. I completed my internship at a Residential Treatment Facility for children aged 4-21. I completed individual counseling and group counseling with a variety of diagnosis ranging from anxiety, trauma, depression, attachment disorders, oppositional defiant disorder, and conduct disorder. After completing my masters, I moved to Charlottesville, Va to begin my License Professional Counseling residency. I worked in in-home counseling, doing individual and family counseling with individuals ranged from 4-18 and families of a variety of backgrounds. After a year, I transferred into working through the community service board and doing Therapeutic Day Treatment Counseling in an elementary school for three years, while finishing my license. Through that job, I gained experience with individuals aged 5-10, family counseling, group counseling, crisis intervention, and helping and providing support in a variety of settings on a daily basis. Upon completion of my license, I chose to move to Northern Virginia and continue my career in private practice with families, children, adolescents, and adults.

►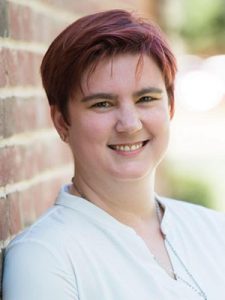 In network with:
In process of being in network with:
Aetna
Anthem BCBS
Beacon Health Options
CareFirst BCBS
Humana
Magellan
Medicare
Multiplan
Optima
Tricare
UBH
Self Pay Rate: $65
Rebecca Fry, LPC
Rebecca has always been passionate about helping others. Energetic, enthusiastic, and extremely conscientious, Rebecca's unique personality equips her to provide friendly, loving, and wise counseling from a person centered approach. Drawing from approaches in Gestalt, Reality, Client-Centered, Cognitive Behavioral, and Expressive therapy, Rebecca is able to provide a truly custom approach to help her clients to reach personal goals. 
Rebecca is a proud wife and mother. Understanding the many challenges that come from balancing work, marriage, and parenting, Rebecca shows compassion for men and women navigating challenges in those three arenas. Rebecca hopes to see all marriages improve, derailed dreams restored, and insurmountable obstacles overcome. In a rapidly changing world of technology and alternate realities, it can sometimes be hard to understand how to thrive. Rebecca understands these challenges first hand and is ready to help you make decisions and changes where necessary. Change can be scary and seem immensely painful, but you can do uncomfortable things, and Rebecca is here to help.
"So often we waste our lives worrying about how to make them perfect. If we can just let that go, and enjoy the moments of both success and failure - drawing strength from our success and wisdom from our mistakes - we will truly be able to live our best life." – Rebecca