Christian Counseling in Alexandria, VA—Christian Counselors, Therapists
When you suffer mentally, your spiritual self suffers too. As Christians, we look to God and his teachings when life becomes difficult. He gives us strength, guides our happiness, and supports our growth every single day. When you are suffering, you can turn to him and find comfort in his undying love.
"It is God who arms me with strength and keeps my way secure." –Psalm 18:32
Christian counseling is a specific type of therapy that combines a client's faith with effective counseling techniques. At Thriveworks Alexandria, our Christian counselors and therapists utilize a wide range of science-backed therapy approaches as well as scripture and prayer to offer the guidance and support you're looking for.
If you are in the Alexandria, VA area and you are looking for a Christian counselor, you are in the right place. Just contact our office to schedule an appointment: (703) 348-3059. Our scheduling team will be here to assist you through this quick and easy process. They'll get you in to meet with your counselor as soon as possible. Keep in mind: Here at Thriveworks Alexandria, we have flexible and convenient therapy options. In addition to sessions in the evenings and on the weekends, we also offer online counseling. Pick what's best suited for you!
How Can Christian Counseling Help Me? Who Needs It?
Life gets busy and overwhelming. So busy and overwhelming that sometimes we put our faith on the backburner. Ironically, this is when we should lean on our faith to guide us in the right direction. However that is easier said than done. You know just as well as I do that sometimes difficult times can steer us even farther away from our faith than we would like to admit to ourselves.
At Thriveworks Alexandria, our team of Christian counselors understands that you might be going through a hard time and need help reconnecting with your faith as well as tackling any mental health problems you might be experiencing. Our counselors and therapists are well-equipped to help you work through the struggles standing in your way. To be more specific, Christian counseling can help you…
Better cope with the loss of a loved one
Work through self-esteem issues
Understand and manage a mental illness
Make informed parenting decisions
Better deal with stress
Resolve relationship issues
Address conflicts in your family
At Thriveworks Alexandria, our Christian Counselors are always here and ready to support you. They will focus on helping you work through the above as well as other challenges, while also bringing you closer to God and your Christian faith.
Should I Pursue Christian Counseling?
We believe that everyone—and we mean everyone—could find value in working with a skilled, caring mental health professional. If you are of the Christian faith, a Christian counselor might be the right fit for you as they have the professional skills, training, and experience as well as the Christian faith and background to best help you!
Many people feel intimidated or scared about asking for help. As Christians, we fear that we'll be judged for coming to counseling instead of tapping into our faith through prayer—but that couldn't be farther from the truth. As we mentioned earlier, Christian counseling combines research-proven counseling techniques with one's Christian faith. In pursuing and receiving Christian counseling, you are showing your strength as well as your dedication to God. Therefore, if you think that you could benefit from working with a Christian counselor at Thriveworks Alexandria, please don't let your fears stop you. Our counselors are here to help and empower you!
Schedule Christian Counseling at Thriveworks Alexandria, VA
Christian counseling at Thriveworks Alexandria, VA helps those who are struggling with symptoms of a mental illness, those fighting with their loved ones, those who are suffering with an overwhelming amount of stress, and other individuals who are fighting their own unique battles. If you are struggling in any way and need some help, don't hesitate to reach out to Thriveworks Alexandria, VA.
Our Christian counselors and therapists are excited for the chance to meet and help you. You can begin this journey as soon as today or tomorrow—simply call our office at (703) 348-3059 and we'll get you all set up for your first appointment!
►
Self Pay Rate: $119
Rebecca Fry, LPC
Philosophy of Care
Rebecca Fry is a Licensed Professional Counselor who has always been passionate about helping others. Energetic, enthusiastic, and extremely conscientious, Rebecca's unique personality equips her to provide friendly, loving, and wise counseling from a person-centered approach. She specializes in depression, anxiety, identity, sexual trauma, family of origin dysfunction, self-esteem, and confidence.
Drawing from approaches in Gestalt, reality, client-centered, cognitive behavioral, and expressive therapy, Rebecca is able to provide a truly custom approach to help her clients to reach personal goals. She is a proud wife and mother — understanding the many challenges that come from balancing work, marriage, and parenting, Rebecca shows compassion for men and women navigating challenges in those three areas.
Rebecca hopes to see all marriages improve, derailed dreams restored, and insurmountable obstacles overcome. In a rapidly changing world of technology and alternate realities, it can sometimes be hard to understand how to thrive. She understands these challenges first hand and is ready to help you make decisions and changes where necessary. Change can be scary and seem immensely painful, but you can do uncomfortable things, and Rebecca is here to help.
"So often we waste our lives worrying about how to make them perfect. If we can just let that go, and enjoy the moments of both success and failure — drawing strength from our success and wisdom from our mistakes — we will truly be able to live our best life," says Rebecca.
Education
Master of Social Work
Regent University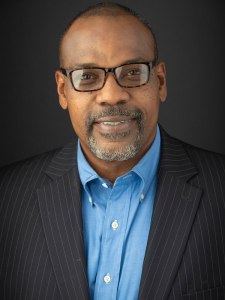 Self Pay Rate: $119
Jorge Wallace, LPC
Philosophy of Care
Jorge Wallace is a Certified Clinical Trauma Professional (CCTP) and a Licensed Professional Counselor (LPC) in Virginia and Missouri who has over 15 years of experience in the mental health and social service fields. Jorge has taught and counseled adolescents, teens, and young adults throughout his career. He has vast experience in the areas of substance abuse, post-traumatic stress disorder (PTSD), trauma, and veterans' issues.
Jorge completed his undergraduate degree in Social Work at the University of Missouri-St. Louis and his master's degree in Rehabilitation Counseling at Maryville University. He is a native of Memphis, Tennessee.
Education
Master in Rehabilitation Counseling
Maryville University