Meet our Providers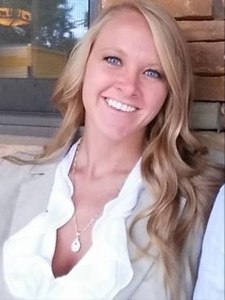 Accepting:
BCBS of CO
Medicare
MultiPlan
Pending:
Aetna
Cigna
ComPsych
First Health
Humana
United Healthcare
Self Pay Rate: $99
Caitlin Opland, LCSW
Philosophy of Care
Caitlin Opland worked for a local community hospital and shows the giving nature to provide services to a wide variety of age ranges who are in need or marginalized. Caitlin is an advocate for mental health to a community where little is to be given; empowerment, inspiration, and encouragement through every interaction is a mission she strives for.
Caitlin has positive attitude and has been working as a social worker for the past five years. She belongs to the Academy of Certified Social Workers; is a member of the National Association of Social Workers and carries numerous other credentials to maintain professional standards as a Licensed Clinical Social Worker. Caitlin utilizes Motivational Interviewing, Cognitive Behavioral Therapy, and SBFT primarily in her work but believes that each session is tailored to a client's needs. Specifically, Caitlin has training in addiction and substance use, older adult and aging populations, and community resources/navigation.
Working in the healthcare system since 2009, Caitlin saw the need for increased mental health support leading her to pursue a career in Social Work. Caitlin has the listening ear for anyone needs it.
Education
Masters of Social Work
University of Denver
Specialties
Anxiety

Depression

Substance Use

Grief

Stress

Work/Life Balance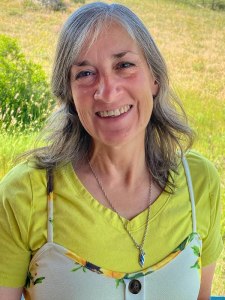 Accepting:
Cigna
Multiplan
Tricare West
Pending:
Aetna
BCBS of CO
ComPsych
First Health
Humana
United Healthcare
Self Pay Rate: $99
Cheri Keene, LPC
Philosophy of Care
Cheri Keene is a Licensed Professional Counselor in the state of Colorado with over 6 years of clinical experience helping adults and adolescents with personality disorders, mood disorders, depression/anxiety, and life transitions and couples with relationship difficulties. She completed her Bachelor of Science in Health Education at Texas A&M University, Master of Education at Lamar University in Beaumont, Texas, and her PhD in Counselor Education and Supervision from The University of Texas at San Antonio. Her research there focused on reducing mental health provider stigma.
Cheri counsels using an integrative approach incorporating Dialectical Behavioral Therapy, Mindfulness, Solution Focused Brief Therapy, and Cognitive Behavioral Therapy. Her approach is based on collaboration, client strengths, and flexibility to meet the needs of the client wherever they may be. 
Cheri understands the importance of trust, empathy, non-judgment, and compassion in building a strong working relationship and seeks to build on the strengths you possess in order to help you build a life worth living.
Education
PhD in Counselor Education and Supervision
University of Texas at San Antonio
Specialties
Personality disorders

Mood disorders

Depression/anxiety

Stress management

Self-esteem 

Relationship issues

Life transitions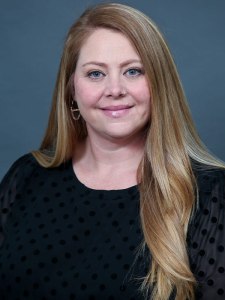 Accepting:
Pending:
Aetna
Beacon Health Options
Cigna
ComPsych
Humana
Magellan
Tricare
United Healthcare
Self Pay Rate: $199: Intake $149: Follow-ups
Danielle Zaderaka, PMHNP
Philosophy of Care
Danielle Zaderaka is a Board Certified Psychiatric Nurse Practitioner with over 6 years of experience in psychiatry. She is passionate about working with both adolescents and adults, and she helps clients manage a wide range of mental health challenges including anxiety, depression, ADHD, insomnia, trauma, and more. Danielle also has previous experience working in an emergency room setting — as a former Psychiatric Acute Care Nurse Practitioner, she understands the unique intricacies of poor functioning and life interrupting symptoms, particularly with adolescents.
Danielle understands the difficulty of finding a provider who actually listens and exercises ethical and compassionate prescribing. Getting to know you and how you want to improve your life is one of her top priorities. Too often, clients feel they don't get the time and appreciation for their needs — helping you start each day with a better baseline means better days ahead. Improving overall functioning and examining the small details to make big changes is our ultimate goal!
As a conservative prescriber, Danielle seeks to apply a "whole person" approach to medication management. Considering holistic and natural ways of symptom management with a healthy appreciation for psychopharmacology, Danielle blends treatment options for the best outcome that works for you! She works hard to ensure you feel heard, supported, and comfortable with every medication. A strong advocate for medication education, she will also ensure you know what to expect what a given medication will do for you and how it will impact you. Danielle assures you that she considers multiple factors when choosing a medication protocol and avoids polypharmacy.
Working with a psychiatric provider can be overwhelming, but having someone who listens and understands can help. Danielle is a great listener and support system, and she will treat you with the utmost respect. She will help you improve your functioning and live well!
Education
Walden University
Master of Science in Nursing
Specialties
Anxiety

Depression

Anger

ADHD

Coping Skills

Oppositional Defiance

School Issues

Self Esteem

Sexual Abuse

Sleep or Insomnia

Stress

Trauma and PTSD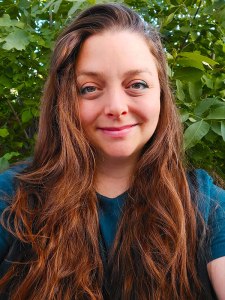 Accepting:
BCBS of CO
Cigna
Medicare
Pending:
Aetna
Beacon Health Options
ComPsych
Humana
Magellan
Multiplan
United Healthcare
Self Pay Rate: $199: Intake $149: Follow-up
Holly Claire Werstein, PMHNP-BC
Philosophy of Care
Holly Claire Werstein, Psychiatric Nurse Practitioner has 12+ years of experience in mental health.  Holly completed her BSN and MSN from the University of Texas at Austin. She became a psychiatric nurse practitioner in 2015. She also has a BA in Psychology, BCom in Management, and an MBA from the University of Otago in Dunedin, New Zealand.  She cares a great deal about people and wants to support her clients becoming their best selves. She knows that mental health is a foundational pillar to personal and community wellness. Without mental health, clients, relationships, careers, and families can falter. With it, they thrive!
From outpatient to inpatient care to emergency rooms and corrections, Holly has helped heal afflicted minds and emotions and assisted clients to find peace. With patient-centered medication prescribing, a trauma-informed approach, mindfulness, therapeutic laughter, and up-to-date neurobiological research, Holly supports both adolescent and adult clients.
Holly's ideal clients are adolescents and adults seeking to be free and find peace from post traumatic stress disorder (PTSD), depression, anxiety, panic attacks, nightmares, disordered eating, psychotic and mood disorders, family conflict, existential crises, and/or life transitions. She is a member of the LGBTQ+ community and welcomes the opportunity to serve those questioning gender, orientation, and identity.
Education
University of Texas at Austin School of Nursing
BSN in Nursing
MSN in Nursing
Specialties
Trauma & PTSD

Women's Issues

Teen & Parenting Issues

Depression

Anxiety

Bipolar disorders

Eating Disorders

Anger management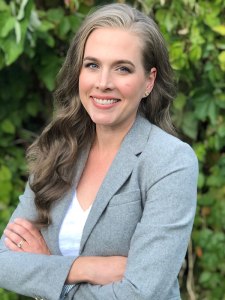 Accepting:
Pending:
Aetna
BCBS
Beacon Health Options
Cigna
ComPsych
Humana
Magellan
Multiplan
Tricare
United Healthcare
Self Pay Rate: $199: Intake $149: Follow-ups
Kailee Lenczycki, PMHNP
Philosophy of Care
Kailee Lenczycki is a board-certified psychiatric mental health nurse practitioner with over 10 years of experience in behavioral health. She holds a Doctor of Nursing Practice from Rush University. Kailee has experience treating a diverse range of mental health conditions including depression, anxiety, panic, PTSD, OCD, ADHD, bipolar disorders, substance use disorders, schizophrenia, and schizoaffective disorder. She works with adolescent, adult, and geriatric clients. Kailee utilizes a holistic treatment approach, which seeks to not only minimize illness but to maximize wellness.
Prioritizing the uniqueness of each individual and using the latest evidence-based guidelines, she collaborates with her clients to develop an effective and tailored medication regimen that addresses their mental health concerns. In addition to medication management, she helps clients reach recovery and build resilience through supportive psychotherapy.
Kailee is a dedicated, compassionate clinician who desires to empower her clients to achieve their greatest quality of life. Clients can expect sessions free of judgment and an individualized, integrative treatment approach to address their unique concerns. She looks forward to getting to know you and working alongside you to help you reach your goals.
Education 
Rush University
Doctor of Nursing Practice
Specialties
General/Undisclosed

Anxiety

Depression

ADHD

Coping

Skills

Eating Disorders

Life Transitions

Obsessive-Compulsive (OCD)

Pregnancy, Prenatal, Postpartum

Sleep or Insomnia

Stress

Trauma and PTSD

Women's Issues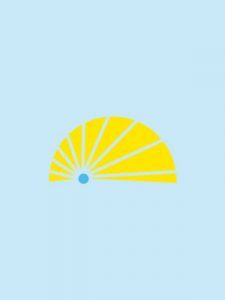 Accepting:
BCBS of CO
Medicare
Multiplan
Tricare West
Pending:
Aetna
Cigna
ComPsych
First Health
Humana
United Healthcare
Self Pay Rate: $99
Kimberley Roberts, LCSW
Philosophy of Care
Kimberley Roberts brings 32 years of social work, mental health and in-patient psychiatric experience to the South Pointe Healthcare team. She has worked in some capacity with all age groups throughout her social work career. Kimberley specializes in individual, family and group therapy. Other areas of expertise are depression, anxiety, trauma, self-esteem and chronic pain. Kimberley believes in a strengths-based approach that is patient driven.
She recently attained her LCSW in the state of Colorado, and has an educational background that includes a MA in Social Work from the University of Northern Iowa in Cedar Falls, IA. and a BA in Psychology from Buena Visa University in Storm Lake, IA.
Education
Master of Arts in Social Work
University of Northern Iowa
Specialties
Depression
Anxiety
Trauma
Self-Esteem
Accepting:
BCBS of CO
Multiplan
Tricare West
Pending:
Aetna
Cigna
ComPsych
First Health
Humana
United Healthcare
Self Pay Rate: $99
Linda Armendariz, LMFT
Philosophy of Care
Linda began her career as a psychotherapist after working as a special education teacher in  the public school system. Her early counseling experience was in the field of chemical  dependency; providing care in a hospital setting. It was here that Linda took an interest in the  impact of traumatic experiences on a person's wellness. She began to specialize in treating  clients with histories of trauma, particularly within the family system. Linda took a special  interest in how traumatic experiences express themselves through the body and can lead to  psychological symptoms (especially anxiety.) As a therapist who takes a systems approach to  treatment, Linda is open to including loved ones in the treatment process and coordinating  with other providers. 
Linda has experience using a wide range of methods to meet clients where they are at.  Depending on clients' goals and willingness, Linda is able to use both art and music as tools  for communication. Linda can also facilitate relaxation exercises and visualizations. She is  trained in EMDR (Eye Movement Desensitization & Reprocessing) to assist clients who are  struggling with traumatic memories.  
Linda graduated from Chapman College in Orange, CA with a Master's degree in Counseling  Psychology. She has worked for a large medical group, in private practice, in a crisis center,  and as an interventionist in a Colorado high school, among other settings. 
With the recent pandemic negatively impacting so many and the overwhelming news headlines  viewed daily, it is critical to have mental health support in place. Self-care is more important  than ever in order to maintain (or recover) a sense of wellness and enthusiasm for life. Call today!
Education
Master's in Counseling Psychology
Chapman College
Specialties
Treatment of Traumatic Memories 

Anxiety Management 

Dialectical Behavior Therapy 

EMDR 

Treatment of Depression