Meet our Providers
Amanda Roach, LMSW-C
Philosophy of Care
Amanda is a Licensed Social Worker with over 10 years of experience working with youth, teenagers, and families, as a school social worker, intervention specialist, and as a home-based therapist. Amanda is experienced and passionate about working with those struggling with anxiety, depression, ADHD, borderline personality disorder, conduct disorder, trauma, self-harm, LGBTQ+ issues, complex family dynamics, adoption/foster care, and behavior issues.
Amanda obtained her degrees at Western Michigan University where she fell in love with Southwest Michigan and made it her permanent home.  As a therapist, Amanda specializes in dialectical behavioral therapy, cognitive behavioral therapy, and behavior modification, while incorporating trauma informed principles and an understanding of the complex way our central nervous system effects our behaviors and thought patterns. Amanda is a great choice for individuals looking to learn skills to manage their mental health, parents who seek to gain a better understanding of their child's behavior, and families who are looking to improve the overall health of their relationships and home environment.
Amanda understands that therapy is not an easy or even desirable choice for all that become involved, and that the most important thing is for individuals to have the chance to identify their own personal goals to improve their quality of life while participating in genuine, judgement-free therapy. Amanda excels at helping to navigate roadblocks that interfere with one's progress both in and out of therapy, allowing progress to occur when it may have failed previously. This feeling of success is what drives Amanda and her clients to work hard to meet goals and see real change in their lives.
Education
Masters of Social Work
Western Michigan University
Specialties
ADHD

Behavioral Issues

Parenting

School Issues

Trauma and PTSD
Ariane Combs, LPC
Philosophy of Care
Ariane Combs is a Licensed Professional Counselor (LPC)  who has over 4 years of experience working in a range of settings with adults, teens, and children who need assistance and support to address addiction issues, anxiety, depression, domestic abuse and violence, relationship issues, trauma, and post-traumatic stress disorders.
Ariane received her Master's degree in counseling from MA Oakland University. She utilizes a combination of mindfulness-based, cognitive-behavioral therapy techniques (CBT), and person-centered approaches. Ariane seeks to provide each individual with the support needed to strengthen and empower themselves to maintain long-term change.
Ariane works with clients to challenge negative thoughts, practice coping skills, and find new purpose in life. She values the opportunity to help promote positive, sustainable change to anyone seeking her guidance. Ariane looks forward to building an alliance with you. Team up with her to start creating an individualized treatment plan that fits your unique needs.
Education
Master of Arts in Counseling
Oakland University
Specialties
Addictions

Anxiety

Depression

Substance Use

Trauma and PTSD
Cassie Watts, Resident in Counseling
Philosophy of Care
Cassie Watts is a Limited Licensed Professional Counselor (LLPC) in the state of Michigan. She has a passion for helping teens, adults, and seniors to navigate the complications that arise from depression, grief, parenting, self-esteem difficulties, and life transitional issues.
Cassie received her Master's degree in Counselor Education from Western Michigan University. As a mental health professional, Cassie knows that assisting others with their mental health concerns and conditions requires a collaborative, personalized approach. That's why she's an exceptional choice for individuals who are looking to transition from one stage of life to another.
With Cassie's assistance, you can create an individualized treatment plan that addresses your concerns and helps you grow as an individual. Start moving forward—book a session with Cassie today.
Education
Masters in Counselor Education
Western Michigan University
Specialties
Anxiety

Coping Skills

Life Transitions

Pregnancy, Prenatal, Postpartum

Stress

Women's Issues

Career
Daliesha Robinson, LMSW-C
Philosophy of Care
Daliesha Robinson is a Licensed Master Social Worker and a Certified Clinical Trauma Professional in the state of Michigan. She completed her Bachelor of Social Work at Eastern Michigan University and received her Master of Social Work from the University of Michigan. She has over 8 years of experience working with adolescents and adults living with the symptoms of depression, anxiety, PTSD,substance related addiction, life- cycle transitions, chronic health conditions, and more.
She is equipped with effective skills to conduct thorough biopsychosocial assessments, facilitate individual and group sessions, implement intensive case management, and activate crisis intervention when needed. She engages with a trauma informed approach and her practice includes a harm reduction philosophy.
Daliesha customizes her therapy style based on the presenting needs of her clients. She is motivated to help them achieve their most desired goals. She utilizes a variety of therapeutic models such as Cognitive Behavioral Therapy and Motivational Interviewing.She is innovative, applies best practices, and supports her clients from the beginning to the end.
Daliesha welcomes you to a safe and non judgmental space where you can feel comfortable to share your story and start on your journey to healing.
Education
Masters of Social Work
University of Michigan
Specialties
Depression

Anxiety

Trauma

Substance Use

Stress Management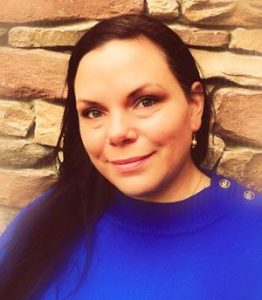 Self Pay Rate: $99
Megan Marie Dunne, LCSW-C
Philosophy of Care
We all need a little help sometimes. Therapy is a great tool to have to overcome life's tough times. Are you new to therapy? Or someone who has seen a therapist before? Regardless of your previous experiences with therapy, I offer everyone a safe, private and professional experience. Together we will address your concerns and then plan and execute change. As far back as I can remember, I have always been concerned with other people's happiness. As a child I knew that one day I would have a career in a "helping profession". I graduated from Wayne State University in Detroit MI in 2006 with a master's degree in social work, a minor in psychology and a solid foundation on treating people using Cognitive Behavioral Therapy (CBT).
I have continued to grow in my profession over the years. I have 15 years of experience working not only as a therapist but also as a medical social worker. Implementing change, managing crisis's and providing life changing resources in clinics, emergency rooms, and in medical wards across metro Detroit. My approach to therapy is a holistic one. I provide support and feedback to assist clients as they address their personal life challenges. I believe in empowering clients to build on their strengths to obtain personal growth. As a holistic mental health clinician, I am passionate about assisting others through life issues and stress so they can grow and heal in mind, body and spirit.
If you need guidance and support, I offer a safe healing space to work through difficulties. I strive to provide a comfortable, respectful and accepting therapeutic environment. Due to my vast professional history I am comfortable working with all populations and hope to work with you.
" "The secret of change is to focus all of your energy not on fighting the old, but building the new" " (Socrates. Way of the peaceful warrior: A book that changes lives. By Dan Millman)
Education
Wayne State University
Master's in Social Work
Specialties
Couples/Relationship Counseling
Family Therapy
Anxiety Therapy
Stress Counseling
Phobia Counseling
Marcy West, LMSW-C
Philosophy of Care
Marcy West is a Licensed Clinical Social Worker (LCSW) with 30 years of experience in the mental health, medical social work, and substance abuse profession. Marcy has vast experience in treating a variety of age groups and concerns. She provides treatment to geriatric as well as adult/adolescent males and females encountering issues with relationships, mood disorders, depression/anxiety, substance abuse, and other disorders impacting functioning.
Marcy completed her Master of Social Work (MSW) at Grand Valley State University. Her approach is client centered, strength based, and solution focused. Marcy utilizes varying therapeutic modalities, all of which are evidenced-based, meaning they are proven to be the most effective and successful techniques in the field. She also enjoys teaching meditation techniques and believes we all have an innate ability to heal ourselves but often life challenges, experiences, and pain get in the way.
Insight, skill development, and recognition of our own inner strength is vital in reaching the full potential you were meant to live. Let Marcy help you uncover the amazing abilities you already possess. She would be honored to walk with you on your healing journey.
Education

Grand Valley State University
Master's in Social Work
Specialties
Anxiety Therapy

Stress Counseling

Depression Counseling

Mood Disorders

Bipolar Disorder

Cognitive Behavioral Therapy (CBT)

Mindfulness/Meditation

Grief / Loss / Bereavement
Priscilla Jimenez, PMHNP
Philosophy of Care
Priscilla Jimenez is a board certified Psychiatric Mental Health Nurse Practitioner (PMHNP) with experience treating adults seeking help with depression and anxiety. Priscilla completed her Master of Science in Nursing (MSN) in Nursing Education at Oakland University and her PMHNP at Maryville University. Prior to working in the field of psychiatry, her background included 7 years of Medical Surgical Nursing and 4 years of ICU Registered Nurse experience. From those years, Priscilla came to understand that one's emotional, psychological, and spiritual wellbeing are just as important as one's physical wellbeing.
Priscilla's personal philosophy is that all of her clients should, and will be treated equally, and with respect. Her mission is to aid clients along their individual journey of mental health, by mutually setting goals based on the clients' needs. Priscilla aims to maximize pharmacologic efficacy, in order to achieve higher functioning and symptom relief for her clients.
Priscilla is a strong advocate for mental health care and has a passion for treating mental illness. She is dedicated to providing the best care possible by listening to her clients, employing motivational interviewing techniques, and providing evidence-based treatment options.
Education
Oakland University
Master of Nursing Education
Specialties
Heather Crampton, MA, LPC
Philosophy of Care
Heather Crampton is a Licensed Professional Counselor (LPC) with more than 7 years of experience working with clients of all ages, gender identities, sexual orientations, races, and ethnicities in various settings. Her specialties include, but are not limited to all anxiety disorders, depression, personality disorders, substance abuse, working with anxious youth and positive youth development, helping veterans and others who suffer from PTSD.
Heather graduated from Western Michigan University with a Master's degree in Counselor Education-Clinical Mental Health. She is trained and specializes in the areas of eye movement desensitization and reprocessing (EMDR), dialectical behavior therapy (DBT), cognitive behavioral therapy (CBT), and utilizes various other types of therapies that are tailored to the client's needs.
Heather's passion is to help others who are struggling with different aspects of their lives. She considers it a privilege being a part of someone's journey. She enjoys facilitating her clients' change toward positive and healthy solutions in order for them to live productive and fulfilling lives. Heather uses a collaborative approach in order to include her clients in their treatment process. She works to provide clients with tailored treatment plans that can be integrated into their daily lives.
Education
Western Michigan University
Master's in Counselor Education, Clinical Mental Health Counseling
Specialties
Anxiety
Stress
Panic
Trauma/PTSD
Mood Disorders
Personality Disorders
Self-Harm
Adoption
Haili Gabris, LPC
Philosophy of Care
Haili Gabris is a Licensed Professional Counselor with over 6 years of professional experience working with children, adolescents, and adults. She specializes in the treatment of anxiety disorders, including social anxiety disorder, panic disorder, generalized anxiety disorder, obsessive-compulsive disorder, health anxiety, selective mutism, and phobias. She has also worked with depression and trauma, which often presents themselves with other disorders.
Haili graduated from Western Michigan University, earning her Master's degree in Counseling Psychology. She utilizes an integrative approach, including cognitive behavioral therapy (CBT) and exposure therapy (ET), in order to create an individualized treatment plan for each client.
Her goal as a counselor is to build a positive relationship with her clients in order to help them to feel supported and encouraged. Haili believes that the process of therapy is one of collaboration, encouragement, and challenge. She is passionate about helping clients identify, refute, and change their negative thoughts in order to develop a positive attitude and adaptive behaviors.
Education
Western Michigan University
Master's in Counseling Psychology
Specialties
Anxiety
Stress
Panic
Phobias
Depression
CBT
Starr Bull, LPC, LLMFT
Philosophy of Care
Starr Bull graduated from Western Michigan University with a Master's in Couples, Marriage, and Family Therapy. She is a Licensed Professional Counselor (LPC) and a Limited Licensed Marriage and Family Therapist (LLMFT).
She has worked with many diverse clients including men, women, couples, and families in various settings. Her specialties include, but are not limited to, working with people in recovery, with relationship issues, pre-marital, anxiety, and depression.
Starr believes that life is full of transitions and challenges, and that counseling is a way to help navigate through those challenges in order to bring healing and growth. She uses a collaborative approach with her clients, and wants to include them in the process, as well as provide individualized techniques based on client needs. Her desire is to provide a non-judgmental, empathetic, and warm environment that gives clients hope, and empowers them to reach their goals.
She has been married for 20 years and has four children and two grandchildren. She is looking forward to being part of the Thriveworks family in the Kalamazoo area!
Education
Western Michigan University
Master's in Couples, Marriage, and Family Therapy
Specialties
Relationships
Anxiety
Stress
Panic
Depression
Anger Management