Kalamazoo, MI Counselors and Coaches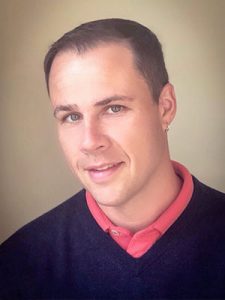 Alex Ansell, LMSW
Alex is a Licensed Master Social Worker with dual degrees in both Social Work and Alcohol & Drug Addiction Counseling from Western Michigan University.
He specializes in anxiety, substance use disorders, PTSD, personality disorders and depression.  He is also trained in EMDR, CBT and DBT.
Alex believes that people are inherently good, self-correcting and wise and that it's important for him to help people identify and capitalize on their strengths.  His approach to therapy is methodical, as it's important for him to identify the approach to treatment that works best for the individual.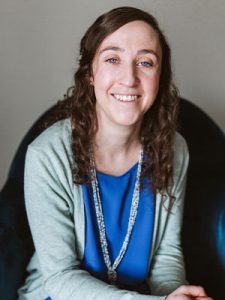 Haili Schneider, LLPC
Haili graduated from Western Michigan University in 2015 with a Master of Arts in Counseling Psychology. She is a Limited Licensed Professional Counselor.
Haili has experience working with children, adolescents, and adults. She has worked extensively in the treatment of anxiety disorders, including social anxiety disorder, panic disorder, generalized anxiety disorder, obsessive-compulsive disorder, health anxiety, selective mutism and phobias. She has also worked with depression and trauma, which often presents themselves with other disorders. She utilizes an integrative approach, including Cognitive Behavioral Therapy and Exposure Therapy, in order to create a individualized treatment plan for each client.
Her goal as a counselor is to build a positive relationship with her clients in order to help them to feel supported and encouraged to face the challenges both at present and future. She believes that the process of therapy is one of collaboration, encouragement, and challenge. She is passionate about helping clients to identify, refute, and change their negative thoughts in order to develop a positive attitude and adaptive behaviors.
Starr Bull, LPC, LLMFT
Starr Bull graduated from Western Michigan University with a Masters in Couples, Marriage, and Family Therapy. She is a Licensed Professional Counselor (LPC) and a Limited Licensed Marriage and Family Therapist (LLMFT).
She has worked with many diverse clients including men, women, couples, and families in various settings. Her specialties include, but are not limited to, working with people in recovery, with relationship issues, pre-marital, anxiety, and depression.
Starr believes that life is full of transitions and challenges, and that counseling is a way to help navigate through those challenges in order to bring healing and growth. She uses a collaborative approach with her clients, and wants to include them in the process, as well as provide individualized techniques based on client needs. Her desire is to provide a non-judgmental, empathetic, and warm environment that gives clients hope, and empowers them to reach their goals.
She has been married for 20 years and has four children and two grandchildren. She is looking forward to being part of the Thriveworks family in the Kalamazoo area!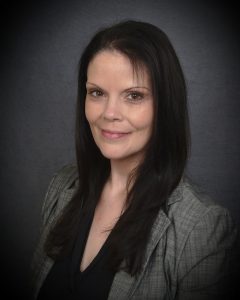 Heather Crampton, MA, LPC
Heather Crampton graduated from Western Michigan University with a Masters in Counselor Education, Clinical Mental Health. Heather is a Licensed Professional Counselor (LPC).
Heather has worked with clients of all ages, gender, race, and ethnicity in various settings. Her specialties include, but are not limited to all anxiety disorders, depression, personality disorders, substance abuse, working with anxious youth and positive youth development, and helping veterans who suffer from PTSD.
Heather's passion is to help others who are struggling with different aspects of their lives. She considers it a privilege being a part of someone's journey. She enjoys facilitating her clients change toward positive and healthy solutions in order for them to live a productive and fulfilling life. Heather uses a collaborative approach in order to include her clients in their treatment process. She works to provide clients with tailored treatment plans that can be integrated into their daily lives.
Heather has been married for 9 years and has 4 children, one cat, and a rambunctious German Shepard. She is happy to be a part of the Thriveworks family in the Kalamazoo area!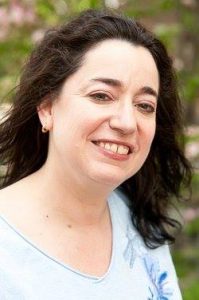 Jori Reijonen, Ph.D.
Jori Reijonen, Ph.D. provides assessment and counseling services to children and families as part of Thrivework's team at our Kalamazoo-Portage, Michigan office. She is Certified in Behavioral Sleep Medicine and offers behavioral counseling for disorders of sleep as well.
Dr. Reijonen attended Western Michigan University, studying Clinical Psychology. She earned her Master's degree in 1993. After completing her clinical internship at the Kennedy Krieger Institute of Johns Hopkins Medical School, she finished her Ph.D. Dr. Reijonen earned her full license to practice psychology in Michigan in 1998.
Most recently, Dr. Reijonen provided assessment and clinical services to individuals in nursing care and assisted living facilities in Michigan. She has served as a psychologist and the clinical supervisor in a Christian counseling center, providing counseling services to individuals with a range of presenting problems and diagnoses. Past experience also includes providing counseling services in medical settings, and traditional counseling practices. She has also taught at several universities in their undergraduate and graduate programs.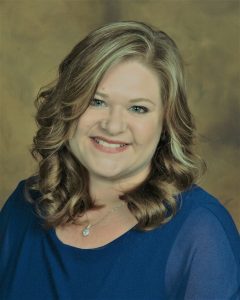 Audrey Litts, LMSW, - Owner of Thriveworks Grand Rapids
Audrey Litts earned a Bachelor of Science in Business Management from Northern Michigan University and a Master of Social Work from Western Michigan University. She has experience working in both administrative and clinical roles as a social worker including non-profit management and school social work.
Audrey's role at Thriveworks Counseling in Grand Rapids and Kalamazoo, is to ensure that her clients have a positive experience while supporting and uplifting her staff. She works hard to create an environment where clients feel comfortable and clinicians love to work.
Audrey believes strongly in the mission and vision of Thriveworks, and the importance it places on its valued clients and staff, and is very grateful to be part of the Thriveworks team.
Audrey and her husband have raised several children including younger siblings and foster children, and have two young biological children, along with a menagerie of animals on their country farm.