Meet our Counselors
Ann "Lisa" Peralta, LPC
Philosophy of Care
Ann Elizabeth Peralta is a Licensed Professional Counselor with over 25 years of experience in providing clinical assessment and therapeutic care to adults seeking help with a variety of issues. These issues include substance use disorders, stress, and anxiety, to name a few. Ann has experience working with the Hispanic population who are often struggling to learn how to understand and adapt to a culture vastly different from their own. She also has 12 years of experience teaching counseling theories and skills at her local community college.
Ann's ideal client is one who is motivated, open, and receptive to help as well as support as they navigate life challenges. This openness allows Ann to help them build healthy relationships, learn how to make positive life choices, and simply live a happy, healthy, productive life. Ann understands that at times one can feel "stuck" in attempting to cope with lifestyle-related problems — she seeks to help one identify maladaptive behavioral patterns and to work on making positive choices that may have left them feeling hopeless, helpless, and frustrated.
Ann's therapeutic approach is based on the principles of cognitive behavioral therapy (CBT), solution-focused therapy, motivational interviewing, reality therapy, and rational emotive behavior therapy. Her approach is a holistic one, focusing on mind, body, and spirit. She understands that each individual is unique and tailors therapy to meet the specific needs of the given client.
Ann would like to have the opportunity to build a trusting, collaborative relationship with you to help you meet your life goals. She has the ability to establish a warm, caring, environment to help you make decisions and effectively direct your own life. You will work together to explore your thoughts, feelings, or fears that may have you feeling "stuck." Ann strongly feels that individuals are able to make better choices/decisions with the guidance and support of a genuine, understanding, empathetic, counselor, and she is fully committed to assisting you in achieving your goals with enthusiasm and optimism.
Education
East Carolina University
Master of Science in Rehabilitation and Substance Abuse
Specialties
Alcohol Use, Addictions, Substance Use

Anxiety

Depression

Anger

Coping Skills

Divorce

Grief

Infidelity

Life Transitions

Relationships

School Issues

Self Esteem

Sleep or Insomnia

Stress
Josephine Dakin-Davis, PMHNP
Philosophy of Care
Board Certified Psychiatric Mental Health Nurse Practitioner in the of state Virginia. With over 15 years of clinical nursing experience, I came to the realization that a sound mind is the precursor to the sound body hence my ardent passion for Mental Health. 
I graduated from George Mason University 2010 with my BSN, after ten years of nursing in diverse areas including mental health, I decided to get my MSN degree from Walden University, specializing in Psychiatric Mental Health Nurse Practitioner. My vast experience has helped me to understand the philosophy of mental health and my nursing education has exposed me to a variety of health care settings. I'm goal driven, detailed oriented nurse practitioner, with patient satisfaction at the top of my professional agenda. I aim to create a cordial, warm and collaborative relationship with my peers and patients.
Education
Walden University
Master of Science in Nursing
Specialties
Shirley Hudson, MSN, PMHNP-BC, FNP-C
Philosophy of Care
Shirley Hudson is a dual board-certified Psychiatric Mental Health Nurse Practitioner (PMHNP) and Family Nurse Practitioner (FNP) who is passionate about providing evidence-based and personalized care to adult clients. Shirley began her health career treating patients in a wide variety of settings including spinal cord injury, intensive care, hematology, oncology, and medical surgical units. After years of practice as a registered nurse, she fulfilled her goal of completing her Master of Science in Nursing (MSN) at Old Dominion University and began practice as an FNP, specializing in gastroenterology and urology.
Through her years of experience at the hospital bedside and clinic, Shirley became more aware of the increasing need for psychiatric mental health care providers not only in underserved communities, but in all communities. In an effort to increase access to psychiatric and mental health services, Shirley continued her education and earned her Post-Masters Psychiatric Mental Health Nurse Practitioner Certification.
Shirley believes that the best patient outcomes are built on the foundation of a strong and authentic patient/provider relationship. She values the client as an integral part of the treatment team and works diligently to provide education about all aspects of the mutually agreed-upon treatment plan, including medication and non-medication therapies. Shirley also has a mission to reduce the stigma of psychiatric disorders by educating patients, families, and the community about mental health disorders to reduce risk, promote wellness, and achieve healing.
Education
Liberty University
Psychiatric Mental Health Nurse Practitioner Post Graduate Certificate

Old Dominion University
Master of Science in Nursing

Hampton University
Bachelor of Science in Nursing
Specialties
18+ Medication Management
Anxiety
Depression
ADHD
Eating Disorders
Obsessive-Compulsive (OCD)
Trauma and PTSD
Christian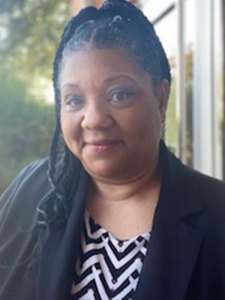 Self Pay Rate: $99
Tanya Mills, Supervisee In Social Work
Philosophy of Care
Tanya specializes in working with children, teens, and adults who are experiencing depression, anxiety, stress, and attention deficit disorder. She seeks to work with her clients from a strength-based perspective while taking into consideration their identities, lived experiences, lifestyles, and psychosocial context. Tanya incorporates various modalities which include cognitive behavioral therapy (CBT), Mindfulness, and Solution-Focused techniques.
Education
Masters in Social Work
Simmons University
Specialties
Couples/Relationship Counseling
Family Therapy
Anxiety
Depression
ADHD/ADD
Wykemia Swan, PMHNP
Philosophy of Care
Wkyemia Swan is a Board-Certified Psychiatric Mental Health Nurse Practitioner (PMHNP-BC) with over 10 years of nursing experience. She specializes in assisting adults and seniors who are suffering from anxiety, depression, mood disorders, insomnia, PTSD, OCD, chronic stress, fatigue, and more.
Wkyemia's personal experience with mental illness makes her especially passionate about providing effective treatment. Her desire is to help put you on the path to living a happier more meaningful life. Wykemia's goal is for you to achieve mental stability. She'll help you live up to your full potential through restorative communication and medication management
Take your life back, with assistance from Wykemia. Don't let your lack of mental stability continue to control you. Allow her to assist you along your ourney. With proper treatment and support from Wkyemia, accomplishing your personal goals can become not only a possibility but a reality.
Education
Walden University
Master of Science in Nursing
Specialties
Medication Management

Anxiety

Depression

Anger

Self Esteem

Stress
Matt Shenker, Resident in Counseling
Philosophy of Care
I provide counseling to adults and adolescents. I specialize in helping people with anxiety, stress, attention-hyperactivity-disorder (ADHD), trauma, grief, depression, parenting stress, child behavioral concerns, and navigating challenging relationships.
Through a mindfulness-based & values-driven approach, I help clients explore deeply & build skills quickly in a safe, fun, & collaborative space. You are infinitely powerful. I want to help you & your loved ones live your truest & fullest life.
Through a somatic-centered integration of Acceptance & Commitment Therapy (ACT) Cognitive Behavioral Therapy (CBT), and Hip-Hop & Spoken Word Therapy (HHSWT), I offer a unique holistic counseling style. I am currently accepting new clients. If you want to experience less distress, more meaning, & fuller joy, then I hope you'll schedule a session.
Education
Masters of Education in Counseling
Virginia Commonwealth University
Specialties
Mindfulness
ADHD
Anxiety
Depression
Oppositional and Conduct disorders
Trauma recovery
Stress Management
Parental Stress
Family issues
Relationship issues
Grief & Loss
Personal growth & values-clarification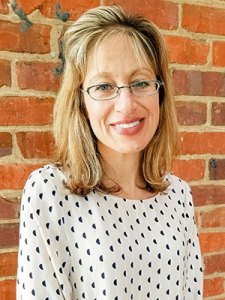 Self Pay Rate: $99
Aimee Kluczynski, LCSW
Philosophy of Care
Aimee Kluczynski is a Licensed Clinical Social Worker with over two decades of experience helping people improve the quality of their relationships with others and themselves. She specializes in assisting her clients with anxiety, chronic pain, depression, self-esteem issues, relationship issues, self-harm, trauma, and women's issues.
Aimee holds a BA in Psychology from the University of Delaware and a Master's in Social Work from Widener University. She enjoys partnering with her clients and assisting them to develop a healthy sense of self. Some approaches Aimee uses are solution-focused therapy, cognitive-behavioral therapy (CBT), and dialectical behavioral therapy (DBT). She has worked with clients in a number of settings including hospitals, outpatient mental health clinics, and domestic violence shelters.
When she's not in the office, Aimee can be found devouring the latest mystery novel or hiking with her two Labrador retrievers Daisy and Bear.
Education
Masters Degree in Social Work
Widener University
Specialties
Anxiety
Chronic Pain or Illness
Depression
Self Esteem Issues
Relationship Difficulties
Self Harm
Trauma
Women's Issues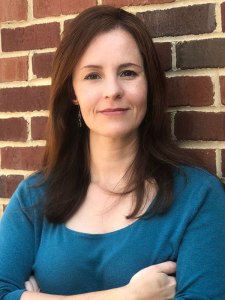 Self Pay Rate: $99
Kate Fountain, LPC
Philosophy of Care
Kate Fountain is a Licensed Professional Counselor (LPC) who brings over 5 years of experience working with families. Kate enjoys working with adults, children, and families experiencing a variety of issues. She completed her Master of Arts (MA) in Professional Counseling at Liberty University.
Kate includes cognitive behavioral therapy (CBT), mindfulness, and narrative therapy techniques to assist clients in healing and creating positive change in their lives. She is passionate about offering counseling that is nonjudgmental and supportive for every client.
Education
Master of Professional Counseling
Liberty University
Specialties
Grief
Anger
Stress
Anxiety
Coping Skills
Family Relationships
Life Transitions
Peer Relationships
Women's Issues
Interpersonal Conflicts
Depression and Mood Disorders
Trauma recovery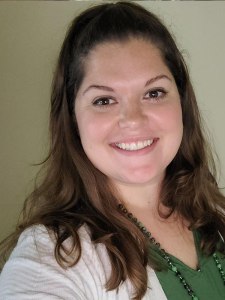 Self Pay Rate: $99
Erika Wormeley, MA, LPC
Philosophy of Care
Erika Wormeley is a Licensed Professional Counselor (LPC) who has been working hard with her clients for over a decade. She most enjoys working with adults and emerging adults (13-19 years old) with mental health and substance abuse issues. Erika's specialties include anxiety, depression, relationship issues, and trauma.
Erika holds a Bachelor of Science degree in Psychology from the University of Mary Washington, and a Master of Arts degree in Clinical Mental Health Counseling from Argosy University. She uses cognitive behavioral and dialectical behavioral styles of therapy, as well as motivational interviewing and person-centered approaches to challenge her clients to dig deep and find recovery through non-judgmental and honest conversations and activities.
Using a whole-person approach, Erika can assist you in identifying issues that are preventing you from living your best life and work with you to make realistic and sustainable changes. With empathy, humor, and creativity she will walk with you through struggles and celebrate every success.
Education
Master of Arts in Clinical Mental Health Counseling
Argosy University
Specialties
Anxiety
Depression and other mood disorders
Substance Abuse
Relationship issues
Postpartum depression and anxiety
Trauma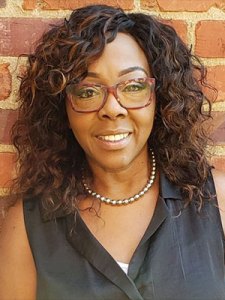 Self Pay Rate: $99
Patricia Clark, MS, CCTP, LPC
Philosophy of Care
Patricia Clark is a Licensed Professional Counselor in the State of Virginia and a Certified Family Trauma Professional ( LPC, CFTP). She has over 6 years of experience working to help adult clients who are faced with trauma, PTSD, women's issues, low self-esteem, relationship issues, depression, anxiety, anger, ADHD, family conflict or disputes, and more.
Patricia earned her Master's degree in Marriage and Family Therapy
Cappella University and is trained in eye movement desensitization and reprocessing therapy (EMDR). She also pulls from several theoretical orientations based on the client's individual needs, including attachment theory, family therapy, cognitive behavioral therapy (CBT), emotionally-focused therapy (EFT), and narrative therapy.
Her greatest passion is helping clients move through various stages of life to reach their once-unthinkable dreams and goals. Patricia hopes to inspire you to value your own resiliency and to strive for personal growth. She looks forward to helping you to achieve new personal heights and achievements as a team.
Education
Master's in Marriage and Family Therapy
Cappella University
Specialties
Anxiety
Attention Deficit Hyperactivity Disorder
Couples therapy
Co-parenting counseling
Depression
Family therapy
Mood disorders
Trauma (PTSD)
Life Transitions
Low self-esteem
Peer Relationships
Women's issues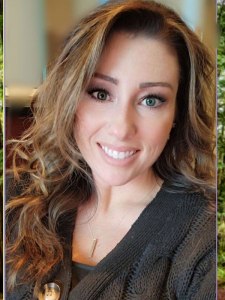 Self Pay Rate: $99
Tiffany Jones, MS, CCTP, LPC
Philosophy of Care
Tiffany Jones is a Licensed Professional Counselor whose clinical counseling experience is with mental health disorders, personality disorders, sex and relationship issues, and grief. Tiffany's primary focus and passion is providing therapy to the LGBTQIA community.
Tiffany completed her Bachelor of Science (BS) in Elementary Education with a minor in Psychology at Thiel College, her associate's degree in Business Administration at Germanna Community College, and her Master of Science (MS) in Clinical Mental Health Counseling at Capella University. She is also a Certified Clinical Trauma Professional (CCTP) and certified in suicidology.
Tiffany believes healing occurs best when there is an open, safe, and person-centered environment combined with the strength of a collaborative therapist and client relationship. She believes that YOU matter, YOU are important to this world, and YOU have a purpose. Customizing a therapeutic treatment plan tailored to your needs, you and Tiffany will discover more on your journey, together.
Education
Masters of Science in Clinical Mental Health Counseling
Capella University
Currently a doctoral Candidate in Counselor Education and Supervision. Concurrently working towards American Association of Sexuality Education, Therapists, and Counselors (AASECT) Sex therapy certification.
Specialties
Personality Disorders
Sex and Relationship Issues
Trauma
Women's Issues
Transgender Issues
Depression/Anxiety
Anger Management
Grief
Addiction