Meet our Counselors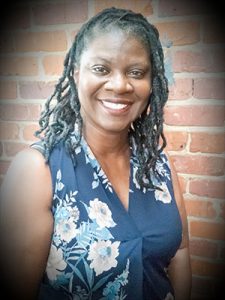 Colette Brooks, LPC, NCC, CCTP
We walk through life viewing the world through our own unique experiences. It's like looking at the world through a straw. Try this: Take your hand and form a circle with all your fingers. Now, look through that circle. Notice how limited your view is? Imagine if you could open new possibilities and new potential by broadening your view and changing your narrative?  Colette can help you work through issues from the past and rediscover happiness.
As a military spouse (Retired Army) and former business executive, Board Certified Counselor, Certified Clinical Trauma Professional, and Certified Life Coach, Colette brings a wealth of experience to her role.  She has been recognized for her skills by CEO Magazine with the Executive Management Award, holds a BS in Business, an MA in Education and Human Development, and an MA in Mental Health Counseling.
Colette can help with:
Life Coaching
Career and life transitions
Depression
Anxiety
Trauma
Couples counseling
Women's issues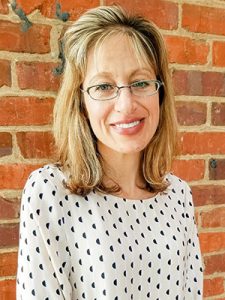 Aimee Kluczinski, LCSW
Aimee is a LCSW with over two decades of experience helping people improve the quality of their relationships with others and themselves. She holds a BA in Psychology from the University of Delaware and a Master's in Social Work from Widener University.
Aimee enjoys partnering with her clients and assisting them to develop a healthy sense of self. Some approaches Aimee uses are solution-focused therapy, CBT and DBT. She has worked with clients in a number of settings including hospitals, outpatient mental health clinics and domestic violence shelters.
When she's not in the office, Aimee can be found devouring the latest mystery novel or hiking with her two Labrador retrievers Daisy and Bear.
Aimee can help adults who are struggling with:
Anxiety
Chronic Pain or Illness
Depression
Self Esteem Issues
Relationship Difficulties
Self Harm
Trauma
Women's Issues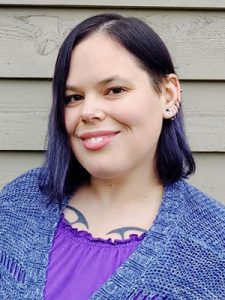 Lisha McCurry, LPC
Lisha is an LPC who has enjoyed working with children, adolescents and adults in a variety of settings. As a nationally certified Trauma-Focused Cognitive Behavioral Therapy clinician, Lisha has spent many of her six years of practice working with children and adolescents who are healing from traumatic experiences. Lisha is also a dedicated advocate for the LGBTQ+ community, which has been the focus of much of her post-licensure training.
Lisha provides support to her clients using multiple counseling approaches including CBT, solution-focused approaches, creative interest exploration, and person-centered modalities. She believes in the power of having a non-judgmental space for open and free expression and aims to provide that for all of her clients.
In her spare time, Lisha enjoys being with her family and pets, writing, and attending Geek Therapy trainings (she has just started her journey to become a certified Geek Therapist!).
Lisha can help with:
Trauma
LGBTQ+ Support
Depression
Anxiety
Social Skills
Self-Harm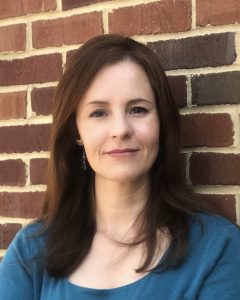 Kate Fountain, LPC
Kate brings over 5 years experience working with families. She enjoys working with adults, children and families experiencing a variety of issues. She includes CBT, Mindfulness and Narrative therapy techniques to assist clients in healing and creating positive change in their lives. She is passionate about offering counseling that is non-judgmental and supportive for every client.
Kate is a Resident in Professional Counseling working towards her licensure in the state of Virginia. She holds a Master of Arts degree in Professional Counseling from Liberty University.
Kate can help with:
Grief
Anger
Stress
Anxiety
Coping Skills
Family Relationships
Life Transitions
Peer Relationships
Women's Issues
Interpersonal Conflicts
Depression and Mood Disorders
Trauma recovery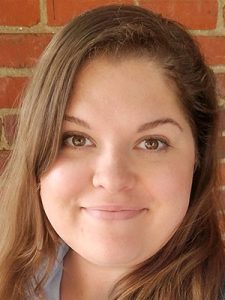 Erika Wormeley, MA, LPC
Therapy is hard work, but you don't have to do it alone.
Erika has been working hard with her clients for over a decade. She most enjoys working with adults and emerging adults (13-19 years old) with mental health and substance abuse issues. Using a whole-person approach, Erika can assist you in identifying issues that are preventing you from living your best life, and work with you to make realistic and sustainable changes. She uses Cognitive Behavioral and Dialectical Behavioral styles of therapy, as well as Motivational Interviewing and Person-Centered approaches to challenge her clients to dig deep and find recovery through non-judgmental and honest conversations and activities. With empathy, humor, and creativity she will walk with you through struggles and celebrate every success.
Erika is a Resident in Professional Counseling, working toward her licensure in the state of Virginia. Erika holds a Bachelor of Science degree in Psychology from the University of Mary Washington, and a Master of Arts degree in Clinical Mental Health Counseling from Argosy University.
Erika can assist with:
Anxiety
Depression and other mood disorders
Substance Abuse
Relationship issues
Postpartum depression and anxiety
Trauma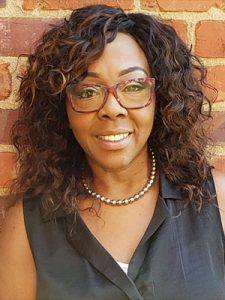 Patricia Clark, MS, CCTP, LPC
Therapy is a journey of self-discovery where therapist and client work together in partnership to understand how relationship attachments and mental pictures create the template from with individuals, families and couples come to experience and interact within their world.  As a retired Navy wife, Patricia understands the unique needs of each member of the family.  Patricia utilizes cognitive behavioral therapy to assist clients with processing thoughts, behaviors and emotions.
Patricia is a Resident in Counseling working towards licensure in the state of Virginia.  She holds a Bachelor of Science in psychology, a Master of Science degree in Marriage and Family Therapy from Cappella University, and Two Post Master's certifications in Advance Family Systems from North Central University.
Patricia can help with:
Anxiety
Attention Deficit Hyperactivity Disorder
Couples therapy
Co-parenting counseling
Depression
Family therapy
Mood disorders
Trauma (PTSD)
Life Transitions
Low self-esteem
Peer Relationships
Women's issues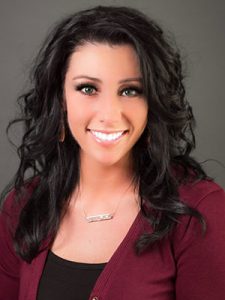 Tiffany Jones, MS, NCC, CCTP, CGCS, Licensed Resident in Counseling
Tiffany believes healing occurs best when there is an open, safe, and person-centered environment, combined with the strength of a collaborative counselor and client relationship. Tiffany abides by her mission statement both in her personal and professional life. "My personal mission is to provide, protect, and care for humanity, to positively inspire the desire to encourage, engage, and impact the life of every person on a daily basis to believe in possibilities, and to help others to live the lives that they would if they knew how."
Tiffany is a Resident in Professional Counseling working towards her licensure in the state of Virginia. She holds a B.S. degree in Elementary Education and a minor in Psychology from Thiel College, an Associate's degree in Business Administration from Germanna Community College, and a Master of Science degree in Clinical Mental Health Counseling from Capella University. She is also a Certified Clinical Trauma Professional and Certified in Suicidology.
A strong believer in self-care, she enjoys time hiking and camping in the mountains, relaxing by the ocean, and creating memories with her family and friends.
Tiffany can assist with:
Trauma
Personality Disorders
Sex and Relationship Issues
Depression
Anxiety
Anger Management
Substance Use
Grief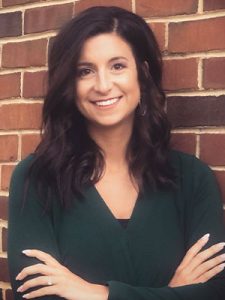 Whitney Wiley, LPC
Whitney Wiley enjoys working with children, adolescents, young adults, families and couples. She incorporates Cognitive Behavioral Therapy to assist individuals with processing thoughts and behaviors and developing solid coping skills. She also utilizes Strategic Family Therapy to help improve relationships and family dynamics. As a military spouse, she understands the unique needs of military families.
Whitney is a Resident in Professional Counseling working towards her licensure in the state of Virginia. She holds a Bachelor's of Science in Human Services and a Master's of Arts in Marriage and Family Therapy from Liberty University.
Whitney can help with:
Grief
Anxiety
Trauma recovery
Low Self-Esteem
Self-Harm behaviors
Family Relationships
Depression and Mood Disorders
Attention Deficit Hyperactivity Disorder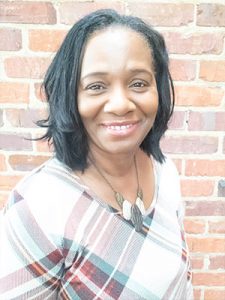 Sandra McKinney, Office Manager/Lead Scheduler
Sandra McKinney is the Office Manager/Lead Scheduler for Thriveworks-Fredericksburg and Hanover Locations. Sandra has over 12 years experience in handling the various aspects of administrative operations, along with knowledge of customer service and reception duties. She strives to make the experience of contacting our office smooth and welcoming while building productive relationships with our clients when scheduling appointments. She earned her Bachelor's Degree in Paralegal Studies from Liberty University.
Sandra has a wide range of office experience in different settings in Her focus is scheduling clients via phone and email contact, office management, and ensuring office standards are met to drive performance improvements and effectiveness.  Sandra takes a person-centered approach when speaking to each person that is seeking an appointment for counseling.
Staying true to her Arkansas roots, Sandra enjoys cooking, walking for exercise, an occasional hiking trip, and planting flowers. She appreciates the beauty and myriad of things to do in Virginia. In her spare time, Sandra enjoys spending time with her family, grandchildren, friends, and her "granny dog, "Cookie." She likes reading Amish Fiction, self-help books, hiking, going to historical sites, museums and concerts.