Meet our Team of Thriveworks Franklin Counselors
---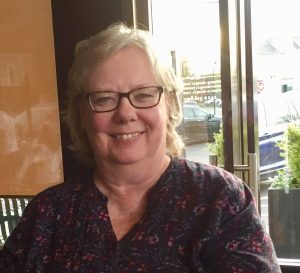 Wendy Dahl, LMFT
Wendy Dahl has over 20 years of experience working with couples, individuals, and families either through adoption, outpatient clinic work, agency work, or as their pastor. As a trained counselor, Wendy encourages her clients to continue their journey of growth and development. Life has a way of bringing surprises and in turn relationships can become vulnerable and disheartened. Maybe it is a marriage that is experiencing challenges from an affair or disconnection. Maybe it is a challenging relationship with a parent or sibling or a work-centered situation. Maybe it is a relationship that needs to be nurtured. Or maybe it is time for a life change and professional guidance would be helpful. Whatever the relational circumstances, Wendy meets people where they are at and partners with her clients. She looks at the strengths they have that can become buried under the stressors at hand. Wendy is passionate about working with her clients holistically to explore their emotional, physical, and spiritual areas of their lives.
Wendy holds a Master's degree from Cambridge College in Counseling Psychology with a concentration in marriage and family counseling. She is a licensed marriage and family therapist in the state of MA.
When Wendy is not working, she enjoys time at Cape Cod with her husband. Walking on the beach with their dog Molly or reading a good book on her "church of the deck" are a few of her favorite things to do.
---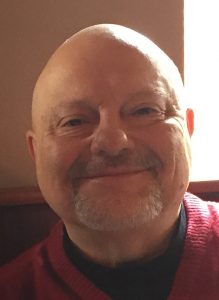 Greg Handel, Ph.D.
Greg Handel has more than 35 years of experience providing positive life supports for individuals, couples and families. He has worked in several different environments including inpatient and outpatient mental health centers, rehabilitation facilities, congregate residential settings and in private practice.
His has vast experience counseling men and women struggling with issues such as depression, anxiety, grief, family and parenting stress, couples' issues, "life" adjustments, and functioning with disabilities. He likes to take a grounded approach that is client centered, helping individuals set and obtain life goals in order to achieve a sense of confidence and increased self-efficacy.
[A]t some point in our lives, we all need support from others … ."
He is an ordained minister who believes in treating the whole person, acknowledging that any individual is more than the sum of their parts. However, he respects each individual's beliefs and sees having a complete understanding of an individual's point of view as a necessary part of the therapeutic.
He also believes that we all, at some point in our lives, experience periods of emotional suffering and brokenness. Therefore, at some point in our lives, we all need support from others. Greg often pulls from his own life experiences to identify with each individual and guide them through the healing process.
Greg has a bachelor's degree from Boston University and received his doctorate from Washington State University. He has been a licensed psychologist for more than 27 years and is a certified health care provider in Massachusetts. He is married with five children and three grandchildren.
---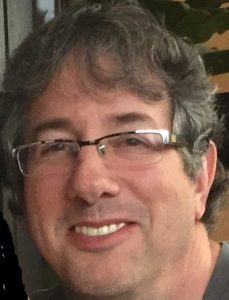 Todd Letitia, LMHC
Todd Letitia is a graduate of Assumption College with a Master's Degree in Counseling Psychology. He is a licensed mental health counselor. He has over 20 years of clinical experience, and has worked in a variety of treatment settings that include inpatient residential treatment, criminal justice settings, emergency mental health services, and outpatient treatment services. He has held supervisory positions such as directing the daily operations of an outpatient substance abuse program and prior to working at Thriveswork he was a clinical supervisor for a residential substance abuse treatment facility. Todd tends to utilize a client centered, skill building approach that emphasizes recognizing and enhancing people's strengths. The goal is to assist people in identifying, harnessing, and developing their inner sense of resiliency and self efficacy. To obtain this objective, Todd often employs such treatment approaches as cognitive behavioral therapy, solution focused therapy, acceptance and commitment therapy, dialectical behavior therapy, and meaning centered therapy approaches. Over the years, Todd has treated a wide range of presenting issues, but in particular he has worked with individuals experiencing depression, anxiety, impulse control issues, trauma, substance use issues, and issues related to managing various life challenges that may emerge during the course of a person's lifetime. He has worked with children, adolescents, and adults. Todd is married with two children.
"The last of human freedoms- the ability to chose one's attitude in a given set of circumstances."
-Viktor E. Frankl
---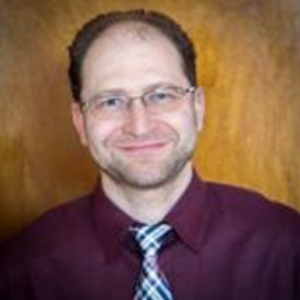 Boris Lorberg, M.D.
Following graduation from MGH Child and Adolescent Psychiatry Fellowship in 2009, Dr. Lorberg has been on the faculty of University of Massachusetts Medical School as Assistant Professor of Psychiatry and Pediatrics with a clinical appointment at Worcester Recovery Center and Hospital. At WRCH, he has cared for treatment refractory adolescents, first as Medical Director of Adolescent Intensive Residential Treatment Program, and then Associate Medical Director at the Umass Adolescent Continuing Care Inpatient Units. Dr. Lorberg currently provides psychopharmacology consultations for the Thriveworks Franklin office.
---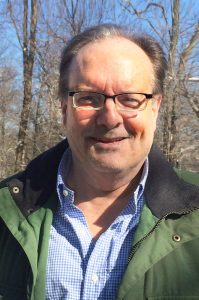 Jim Gardner, Ph.D., LICSW
Jim is an LICSW with a Ph.D. from the Smith College in clinical social work. As a licensed social worker, he not only focuses on an individual's mental health but also considers the role of the social environment that affects an individual. After receiving his MSW in 1982, he served at the D St. clinic in South Boston for 28 years. More recently, Jim has over 5 years of outpatient experience working with clients on both a short- and long-term basis. Over this time, Jim gained experience and became skilled at addressing many mental health issues including:
Anxiety
Depression
Long-term mental health issues
Dealing with pressures from financial hardships
Cultural diversity
Trauma including sexual, physical, emotional abuse
Alcoholism and other addiction
Adjustment reactions to stress work/relationships conflicts
Caring for the elderly
Jim has a passion for language and international cultures as evidenced by his extensive work with Russian Jewish immigrants. And as a person in recovery for over 10 years he is personal acquainted with the struggles related to maintenance of sobriety. He states that he is also grateful to God for the life lessons that he has learned caring for aging parents and a partner. These lessons have taught him many life lessons regarding the care of others.
Jim is trained in and utilizes a variety of therapeutic approaches including:
Psychodynamic theory;
Object relations;
Neurological influences on mental health;
Integration of spirituality and psychotherapy;
Cognitive Behavior Therapy;
Mindfulness and
Internal Family Systems.
Jim is aware that to have the deep and meaningful discussion required for the therapeutic process, a relationship of trust is needed. He is dedicated to establishing this relationship with everyone that he works with.
---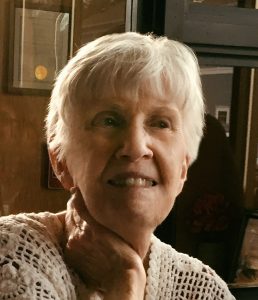 Ralphi Brown, LMHC
Ralphi received her master's degree in counseling psychology from Cambridge College. She has over 20 years providing counseling and therapy to adults of all ages. She specializes in:
Emotional effects of serious illnesses
Death and dying
Grief and loss
Substance abuse
Geriatric psychology
Ralphi is also a skilled general practitioner who has experience treating a wide variety of diagnoses and supporting people through various situations. She is skills in:
Individual therapy,
Couples therapy and
Group therapy
She also has extensive experience supporting not only those directly affected by illnesses but also care givers who are attempting to help their loved ones. She works with psychiatrists and nurse practitioners who prescribed medications for clients and is skilled in coordinating and providing the care that individuals need.
---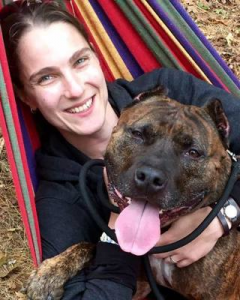 Yelena Lukashev, MA, LMHC
Yelena initially started studying psychology for the same reason many people do; to better understand her own circumstances and the world around her. Over the years she has had the privilege of joining people from all walks of life on similar journeys and found the process fascinating and rewarding every time. Having learned from each of these interactions, she has also taken additional courses and participated in professional groups that focused on different approaches. She now matches those approaches individuals' needs to provide treatment that caters to each client and family that she serves. Her training and specialization is in trauma. She finds this to be a common thread in many people's experiences. She works with a person-centered, eclectic approach.
Yelena has worked extensively with individuals, couples, and families addressing complex issues ranging from:
children and troubled youth,
survivors of traumatic events and relationships,
elderly clients struggling with chronic illness and pain.
She has additional Training in:
Trauma Theory and Crisis Intervention,
Existential Therapy,
Acceptance and Commitment Therapy,
Working with At Risk Youth,
Play Therapy and
Animal Assisted Therapy
She also uses a Therapy Dog who can be available to help create a soothing space and more comfortable experience, if it's helpful to the client.
Yelena believes that the therapist and client, working together, can move towards a better understanding of the paradoxes affecting them while utilizing various techniques and skills to help create a cohesive life narrative and a more satisfying relationship with the self and outside world.
---