Meet our Team of Thriveworks Franklin Counselors
---
Rabia Khan, LMHC
In her practice, Rabia provides care to individuals struggling with mild and major mental illnesses.   At the core of my approach is belief that every individual has a right to self-determination and ability to make and keep oneself whole. Rabia works from a Person-Centered philosophy that emphasizes meaning in one's life, responsibility, and the pursuit 'to be that self which one truly is'. Rabia views counseling as a process by which she facilitates clients in exploration, clarification, and identification of their needs and behaviors and helps them to make changes in cognitions and behaviors that will result in the attainment of life satisfaction and self-acceptance.
Rabia utilizes a multi-modal integrative approach tailored to the needs of clients. She incorporates principles from CBT, DBT, psycho-education, and Solution focused modalities. She incorporates a culturally informed treatment approach to behavioral health.
Rabia specializes in working with following:
Anxiety
Depression
Chronic Mental Health issues
Adjustment issues
Anger management
Stress Management
Skills building
Trauma & PTSD
Substance Use Disorders
Garapha Mezidor, LMHC
Since 2012 Garapha has been helping people in Massachusetts realize their personal and mental health goals.  She has been dedicated to assisting her clients in overcoming life's obstacles and challenges. As Massachusetts Licensed Mental Health Counselor, Garapha has a large range of experience working with diagnoses such as anxiety, depression, mood disorders, bipolar disorder, psychosis, anger management, and more.
Garapha's approach is goal oriented and person centered, while being supportive yet challenging to enhance client's personal growth. At initial appointments she ensures that clients are comfortable, thus having a warm and private setting is crucial and available at all times. To ensure comfort she engages in ice breakers or other tools that will help my clients feel at ease, while engaging in person centered conversations that will lead to goal development and what to expect in sessions.
Seeing her clients grow to their best self, has been one of the most rewarding experiences of her life. You don't have to fight the battle alone, let's chat it up together and experience the joy, pain, laughter, etc. that life has to offer.
Garapha's Specializes in:
Anxiety
Depression
Mood Disorders
Bipolar Disorder
Psychosis
Anger management
Cognitive Behavioral Therapy (CBT)
Dialectic Behavioral Therapy (DBT)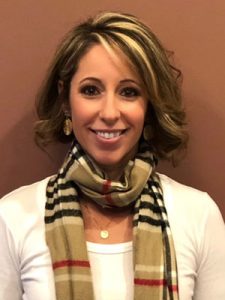 Nicole Phillips, LICSW
Nicole is an Independently Licensed Clinical Social Worker with over 10 years of clinical experience working with adults, couples and families. Her work encompasses an integrative, strength-based, person-centered approach with a focus on achieving one's goals.
She earned my bachelors in Psychology from the University of Connecticut and my masters degree from Smith College. She has worked in a variety of settings including outpatient clinics, inpatient medical and psychiatric hospitals, urgent care programs and school-based settings. She has a broad range of clinical experience in the following areas:
Depression and Bipolar Disorders
Anxiety Disorders
Adjustment Disorders/Life transitions
Family and Relationship Issues
Couples Conflict
Behavioral Challenges
Complex Grief
She utilizes her training in Cognitive Behavioral Therapy, Motivational Interviewing, Solution Focused Therapy and Behavior Modification in order to provide effective, evidence based treatment.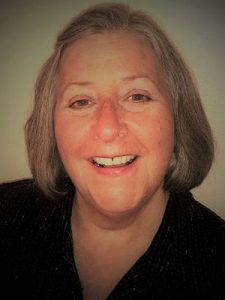 Patty Talamini, LICSW
Patty is a licensed clinical social worker trained in family systems, strength-based, short-term solution focused, and cognitive behavioral treatment.  She has over 20 experience working with individuals, couples, and families in a variety of settings; including home-based, residential and private practice.   She considers the uniqueness of each person and situation when developing best treatment practices.
Patty understands that life and our relationships are packed with challenges.  She has a warm, respectful, nonjudgmental and directive style; believing that change is an action which requires thinking and/or doing differently and she is never short of homework assignments.    She has a gifted passion to help her clients navigate through these challenges in order to live their best life and enjoy renewed relationships.
Patty is experienced working with individual, couples and families in these areas:
Relationship Issues
Work Life Difficulties
Grief and Loss
Anxiety
Depression
Faith-based Treatment
Stress Management
Family of Origin Issues
Marriage Difficulties
Overcoming Infidelity
Stage of Life Changes
Family/Couple Negotiations
Parenting Concerns and Strategies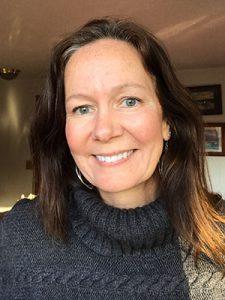 Shan Bishop, M.Ed
Shan believes in providing a safe, confidential, and comfortable environment for individual's in the counseling process.  At some point in our lives, we all face challenges. It is helpful to be able to talk to someone who will listen without judgement. Shan believes that through connection, trust and rapport, people can talk openly about their needs and develop a way to manage the difficulties they face more effectively. Shan enjoys working together with individuals to collaboratively establish goals, embrace a growth mindset, and help with recognizing strengths and skills.
Experience
Shan obtained her M.Ed in counseling and human services from Lehigh University and is a master's level counselor whose specialties include school counseling. She has years of experience working as a counselor with all ages at schools, colleges, and community-based outpatient clinics.  Shan uses a humanistic perspective that strives to encourage individuals to fulfill their potential and wellbeing. She also believes that each person is unique and is adaptable in her treatment approaches.  Shan uses a combination of approaches to counseling with elements of cognitive behavioral therapy, dialectical behavior therapy, solution focused, mindfulness, skill building and goal setting.  Shan is also a parent to three children.
Specialties
Shan has built strong clinical skills in working with individuals experiencing many different mental health needs. Some of these include:
Anxiety
Depression
Academic difficulties
Autism Spectrum
Trauma
Stress
Relationships
Parenting
Adjustment issues
Grief and loss.
►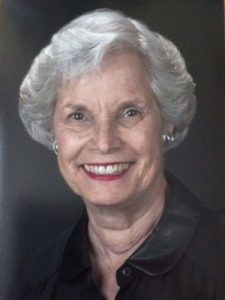 Accepting:
BlueCross BlueShield
Cigna
Harvard Pilgrim
United
Dr. Jane Eagles
Dr. Jane Eagles approaches therapy with the perspective that the client is a whole person - she addresses the body, mind, and spirit. For more than 20 years, Dr. Eagles has helped children, adolescents, adults, and families by identifying each client's strengths and utilizing them to achieve their personal goals.
Dr. Eagles' specialties include:
Anxiety
Depression
Grief and loss
Life transitions
Trauma
Developing coping skills
Adoption
Custody issues
School issues
Mood change due to medical issues
Relationship issues
Marriage and premarital
Parenting
Women's issues
Dr. Eagles holds degrees in biology, counseling psychology, and health psychology.  Her experience includes oncology research, mental health support at the American Cancer Society, and hospice care.
Dr. Eagles utilizes:
Cognitive Behavioral Therapy,
Family Systems Therapy,
Narrative Therapy, and
Grief Therapy.
She is skilled in:
Individuals,
Couples, and
Family therapies.
In her spare time, Dr. Eagles enjoys writing poetry, essays, and that rare thing - the personal handwritten letter, along with taking photographs that often illustrate her written works.
Manjit Khalsa, Ed.D.
Manjit Khalsa is a licensed psychologist, licensed yoga trainer, and has trainings in EMDR (Eye Movement Desensitization and Reprocessing) and NPL (Neuro-Linguistic Programming). 
Passions
Manjit's diverse and extensive experience will bring a new edge to the counseling session. She is passionate about meeting clients where they are at and will work with you to find a solution to a problem. She believes in the power everyone has in them to overcome their obstacles and find new life. 
Manjit's experience working the mind and body enables her to see problems as multi-faceted. Her job as a psychologist is to help you apply the best strategies to solve the problem yourself and grow stronger from it. 
Experience
Manjit began her career in mental health as a psychologist working with the innovative Neuro-Linguistic Programming and later became extremely proficient in EMDR therapy.  Over the course of time, she has seen  many different clients and using her experience and unique training, she helped them overcome their obstacles to build a better life. 
Manjit is also a licensed yoga teacher and co-created YCBT (Yoga-Cognitive Behavioral Therapy). Her understanding of the mind-body connection can help clients immensely in holistically addressing their situation. 
She is also a business leader herself and understands the ins and outs and stresses of running your own business and working to advance your career through your corporation. She has coached many entrepreneurs, business leaders and their partners, college students, and other professionals. 
You might find Manjit especially helpful if you are seeking counseling for:
Life transitions 

Relationship issues

Career 

Mindfulness 

Anxiety and Depression 

College students 

Trauma

Wholistic counseling 
Matt Blakely, LICSW
Matt is a Licensed Independent Clinical Social Worker and with a Master's in Social Work from Boston College.  In his individual counseling with adult clients, he generally takes a solution-focused approach to working with people on their mental health challenges. Some of these challenges may include:
difficulties with interpersonal communication and relationships,
feeling depressed or anxious about life circumstances, or
dealing with the ongoing impact of difficult or traumatic events.
He is trained and experienced treating the following issues and diagnoses:
Anxiety
Depression
Mood Disorders
Bipolar Disorder
Stress Management
Panic disorder
Phobias
Taking a solution-focused approach means that, while it is important and necessary to understand and learn from the past, much of the time in a counseling session is focused on the present and future. This involves visualizing what an improved future looks like, taking time to notice how small pieces of that future are already appearing from time to time, and discovering solutions to what the next step will be to move toward the better future.
Matt also believes in working with people to understand their religious/spiritual beliefs and practices and integrate these into how clients find meaning and purpose in the challenges of life. These beliefs and practices can play an important role at times in the growth and healing process.
Leo Lease, LPC
Leo is a Licensed Professional Counselor and received his Master's degree in Mental Health Counseling and Art Therapy from Adler University in Chicago. He has done a variety of work in residential facilities, psychiatric hospitals, and community based mental health working with pediatrics, adolescents, and young adults.
Leo has experience in working with
Depression,
Attachment Issues,
Gender Identity,
Sexual Orientation,
Poly/Non-Monogamous Relationships,
Autism Spectrum,
PTSD & other trauma related issues.
He generally takes a strengths based approach to therapy but also has experience in utilizing:
Trauma Focused Cognitive Therapy,
Art Therapy,
Narrative Therapy,
Anger Management
And Applied Behavioral Analysis.
Leo believes that therapy should be a place where people feel safe and supported to have their emotional experiences not just be heard, but held and made space for. The belief that people need affirmations alongside honest and authentic communication is at the core of how Leo approaches therapeutic relationships so that treatment is a collaborative effort. It is ok to have moments of questioning and self doubt because that is part of the human experience, but you don't have to navigate those moments alone.
Sarah Gregoire, LICSW
We live in a world where busyness, stress, and unexpected life events can cause us to feel overwhelmed and alone. Whether you are encountering occupational or educational concerns, family or relationship difficulties, experiencing feelings of depression, anxiety, or sadness, or struggling with life transitions, it's important to have a safe, empowering environment where you can share your inner struggles in a safe space and find hope and resources to help you heal, thrive and find purpose and meaning for your future. With support, it's possible to establish goals, build self-confidence, improve communication skills, and gain problem-solving skills.
I am an LICSW in Massachusetts and Rhode Island with over 10 years of clinical experience and hold a Master's of Social Work degree from Roberts Wesleyan College in Rochester, NY.
My practice style incorporates elements of individual Solution Focused Therapy, Cognitive Behavioral Therapy, and Dialectical Behavioral Therapy skills to manage depression, anxiety, & adjustment concerns. I will work with you to identify and use tangible tools with a focus on self-care, including mindfulness skills and coping strategies (such as incorporating journaling, meditation, nature, art, etc. in your life) to manage mental health concerns & reduce stress.
Your wellness along your life journey is important to me. As a qualified helping professional, I aspire to listen to your concerns & provide valuable feedback that may be a beacon of light to you in your difficult times.
Jack Harrington, LMHC
Jack has over 25 years of experience in the Mental Health field. He has provided clinical services to children, adults, families and couples in at various outpatient settings. Jack has also worked in school and vocational programs where he implemented treatment-based groups as well as individual therapy.
He has a master's degree from Cambridge College and is a Licensed Mental Health Counselor. Jack has treated a wide range of syndromes and disorders including:
Depression
Anxiety
Greif/ Loss/ Bereavement
Attention Deficit and Hyperactivity Disorder
Obsessive-compulsive Disorder
Posttraumatic Stress Disorder
Adjustment Disorders
Substance Abuse
Co-Dependency
Attachment disorders
Bipolar disorders
Addictions
Autism Spectrum Disorders
Conduct Disorders
Sleep Disorders
He has implemented several treatment strategies including: specialties include:
Stress Management
Adolescent Therapy
Anger management
Brief Therapy
Cognitive Behavior Therapy
Critical Incident Stress Management
Couples Therapy
Family Therapy
Life Management Counseling
Among Jack's other interests, he also served as the softball coach at Attleboro High School.
►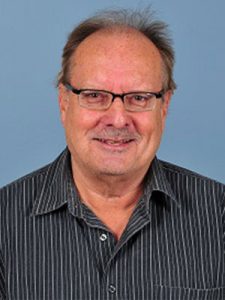 Accepting:
Aetna
BlueCross BlueShield
Cigna
Harvard Pilgrim
Health New England
Medicare
Tufts
United
Jim Gardner, Ph.D., LICSW
Jim is an LICSW with a Ph.D. from the Smith College in clinical social work. As a licensed social worker, he not only focuses on an individual's mental health but also considers the role of the social environment that affects an individual. After receiving his MSW in 1982, he served at the D St. clinic in South Boston for 28 years. More recently, Jim has over 5 years of outpatient experience working with clients on both a short- and long-term basis. Over this time, Jim gained experience and became skilled at addressing many mental health issues including:
Anxiety
Depression
Long-term mental health issues
Dealing with pressures from financial hardships
Cultural diversity
Trauma including sexual, physical, emotional abuse
Alcoholism and other addiction
Adjustment reactions to stress work/relationships conflicts
Caring for the elderly
Jim has a passion for language and international cultures as evidenced by his extensive work with Russian Jewish immigrants. And as a person in recovery for over 10 years he is personal acquainted with the struggles related to maintenance of sobriety. He states that he is also grateful to God for the life lessons that he has learned caring for aging parents and a partner. These lessons have taught him many life lessons regarding the care of others.
Jim is trained in and utilizes a variety of therapeutic approaches including:
Psychodynamic theory;
Object relations;
Neurological influences on mental health;
Integration of spirituality and psychotherapy;
Cognitive Behavior Therapy;
Mindfulness and
Internal Family Systems.
Jim is aware that to have the deep and meaningful discussion required for the therapeutic process, a relationship of trust is needed. He is dedicated to establishing this relationship with everyone that he works with.
Mikkah Bauer-Weisman, LICSW
Mikkah Bauer-Weisman is a licensed independent Clinical Social Worker with over seven years of clinical experience working with children and families as well as five years of crisis management experience with individuals of all ages. While earning her undergraduate degree in Psychology from Boston University, she focused her studies on children and families. Mikkah chose to specialize in trauma while earning a Master's in Social Work at Simmons College because she realized that tragic events can adversely impact all of us at various stages of our lives.
After graduation she began her work as a crisis clinician in hospital emergency rooms before transitioning to her role as a therapist.
As a therapist Mikkah believes it is imperative to create a safe comforting space in order to work with everyone to discover which therapeutic approach best fits their needs.
She has a great deal of experience utilizing
• cognitive behavioral,
• psychodynamic,
• dialectical behavioral, and
• play therapies.
Approaches that Mikkah utilizes in her therapeutic work include:
• narrative therapy,
• open dialogue, and
• mindfulness.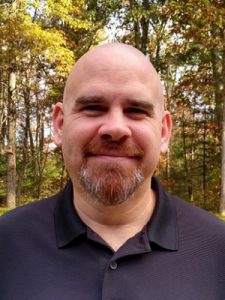 John Boisseau, DNP, PMHNP-BC
Completing his Masters Degree in Nursing in 2007 and his Doctor of Nursing Practice degree in 2010 John maintains  a board certified nurse practitioner license in mental health. Beginning his career in healthcare in 1988 John has a variety of experience that informs his current practice. His experiences include working with clients experiencing a wide range of mental health challenges and developmental disabilities. His areas of expertise include:
Depressive disorders
Anxiety disorders
Attention deficit disorder and other learning disorders
Bipolar disorder and psychotic disorders
Developmental disabilities
Cognitive and organic brain disorders
Psychopharmacology
John practices mental health with a strong belief in a collaborative approach with his clients and other clinicians working together to make sure the treatment is patient-centered, infused with mutual respect, promoting dignity and personal choice.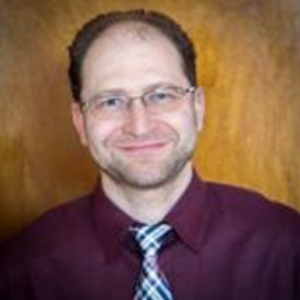 Boris Lorberg, M.D.
Following graduation from MGH Child and Adolescent Psychiatry Fellowship in 2009, Dr. Lorberg has been on the faculty of University of Massachusetts Medical School as Assistant Professor of Psychiatry and Pediatrics with a clinical appointment at Worcester Recovery Center and Hospital. At WRCH, he has cared for treatment refractory adolescents, first as Medical Director of Adolescent Intensive Residential Treatment Program, and then Associate Medical Director at the Umass Adolescent Continuing Care Inpatient Units. Dr. Lorberg currently provides psychopharmacology consultations for the Thriveworks Franklin office.
►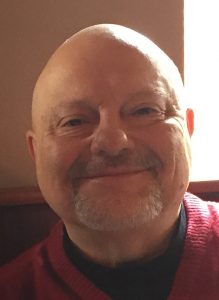 Greg Handel, Ph.D.
Counseling Style
"[A]t some point in our lives, we all need support from others … ."
Greg takes a grounded approach to counseling that is client centered. He believes each person is unique and wants to walk beside them as they set and obtain life goals. Everyone can achieve a sense of confidence and increased self-efficacy, and Greg is excited to walk down that path with you!
Greg is also an ordained minister who believes in treating the whole person, acknowledging that any individual is more than the sum of their parts. However, he respects each individual's beliefs and sees having a complete understanding of an individual's point of view as a necessary part of counseling.
He also believes that we all, at some point in our lives, experience periods of emotional suffering and brokenness. Therefore, at some point in our lives, we all need support from others. Greg often pulls from his own life experiences to identify with each individual and guide them through the healing process.
Experience
Greg has more than 35 years of experience providing positive life supports for individuals, couples and families. He has worked in several different environments including inpatient and outpatient mental health centers, rehabilitation facilities, congregate residential settings and in private practice.
Specialties
Greg has vast experience working with men and women in the following areas:
Depression
Anxiety
Grief
Family and Parenting stress
Couples' issues
Life adjustments
Functioning with disabilities