Meet our staff
If you're looking to schedule an appointment for psychiatry or medication management, please see our providers here.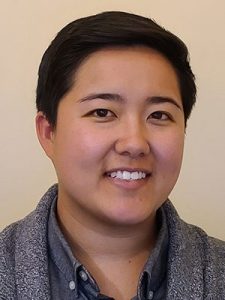 Accepting:
BlueCross BlueShield of SC
Cigna
ComPsych
Beacon Health Options
Humana
Magellan
Multiplan
Tricare
United Healthcare
Pending:
Self Pay Rate: $99
Amanda Spriggs, LPC
Amanda Spriggs received her Bachelor of Arts in psychology and art therapy from Converse College in 2012. She received her Master of Arts in Clinical Mental Health Counseling, with a certificate in Expressive Arts Therapy, from Appalachian State University in 2016. Amanda is licensed in both North Carolina and South Carolina. She is also a National Certified Counselor. 
Amanda's clinical journey includes her time spent interning and volunteering for the following: Children Shelter of the Upstate, various Level 3 and Level 4 residential programs for at-risk youth, nursing homes/memory care facilities, Camp Crinkleroot for children with special needs, and the horse therapy program at the South Carolina School for the Deaf and the Blind. While she has worked with all ages, she specializes in and is passionate about treating children/adolescents, parents, and families. She has experience collaborating and coordinating client care with local school systems, court systems, foster care agencies, the Department of Social Services, and Child Protective Services. 
Since completing her Master's degree, she served as team lead for a year and a half, working with high-risk youth and their families in North Carolina's Intensive in Home program. She later transferred to outpatient therapy, where she spent the next year and a half before moving to South Carolina. During her time in outpatient therapy, Amanda ran parenting groups. She also became certified in an approach called Modular Approach to Therapy for Children with Anxiety, Depression, Trauma, or Conduct Problems (MATCH-ADTC). This is an evidence-based treatment aimed at making rapid progress over a short period of time. 
Amanda believes that treatment should be client-led and that the client is the expert on their life situation. Amanda focuses on assisting clients navigate their daily stressors and achieve their therapy goals.
Amanda's Specialties:
Children and adolescents ages 0-17
Family therapy
Parenting strategies
Behavioral strategies
Trauma-Focused Cognitive Behavioral Therapy (TF-CBT)
Anxiety/stress/panic/phobia concerns
Cognitive Behavioral Therapy (CBT) for depression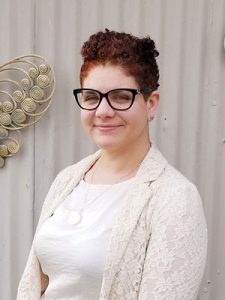 Accepting:
Aetna
BCBS of MI
Blue Care Network
Beacon Health Options
Behavioral Health Systems
Cigna
Humana
Magellan
Multiplan
Tricare
United Healthcare
Self Pay Rate: $89
Andrea Abadie, MS, LPC
Philosophy of Care
Andrea is a Licensed Professional Counselor who specializes in trauma with children and teens, behavior issues with children and teens, parenting, attachment, and mood disorders. She completed both her Bachelor of Science in Psychology and Master of Science in Mental Health Counseling degrees from the University of Louisiana at Lafayette. During her graduate studies, Andrea received specialized training with children using Play Therapy as a means to heal. Play is a child's natural language, therefore, using play in a safe setting helps children express themselves completely. Andrea has extensive training and experience working with children and teens (ages 3-17) that have experienced trauma, and she is certified by the state of Michigan to use Trauma Focused Cognitive Behavioral Therapy (TF-CBT). TF-CBT is a type of therapy that teaches children and parents/guardians about trauma, how to effectively use relaxation skills, how to connect feelings to trauma, as well as how to change unhelpful thoughts and beliefs surrounding the trauma experienced. Andrea is also trained in Parenting Through Change (PTC), which is an evidence-based group therapy that empowers parents/guardians with the necessary skills to encourage cooperation in children struggling with behavior issues. Parents/guardians are the best possible teachers for their child or teen, therefore, they are very important in participating in the therapy experience. 
Andrea's creativity and flexibility assists in providing a non-judgemental space while providing interventions such as: Cognitive Behavioral Therapy, Play Therapy, Parenting Through Change, Motivational Interviewing, and Brief Solution Focused Therapy for ages 3 and up. 
Andrea has a broad range of clinical skills working with children, teens, adults, couples, and families within the following areas.
Specialties:
Mood Disorders 

Trauma 

Domestic Violence 

Abuse and Neglect 

Parenting Issues 

Behavior Issues 

Grief and Loss 

Foster Care and Adoption 

Adjustment Issues 

Family and Relationship Issues 

Communication Issues 

Suicide Assessment and Risk Reduction 

Anger and Stress Management 

Group Psychotherapy 

Cognitive Behavior Therapy 

Substance Abuse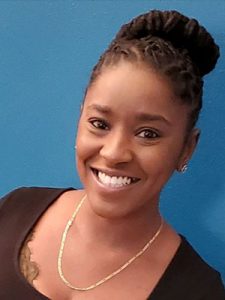 Accepting:
BCBS of MA
Beacon Health Options
Cigna
Humana
Magellan
Multiplan
United Healthcare
Pending:
Aetna
ComPsych
Tufts
Tricare
Self Pay Rate: $99
Courtney Saunders, LMHC
Philosophy of Care
Courtney believes in providing a safe space, to express and explore emotions as they related to daily experiences. Through the use of self-exploration activities and interventions Courtney facilitates an environment where you are free to discover or create your ideal self. Courtney is a Licensed Mental Health Counselor with a Master's in Clinical Mental Health and a second Master's in the Art of Teaching. Courtney has been committed to providing significant services for individuals ages 3-60+ for the last 15 years. 
Courtney is practically passionate about supporting others to reach their full potential. Through the use of resources, she empowers in a nonjudgmental environment. Courtney's Person-Centered and strength-based approach makes her suitable to the client who is driven but feels stuck or unsure where to start. Those clients navigating the challenges of adversity experiences could benefit from Courtney's specific skill set. 
Courtney's clinical experience includes direct work on inpatient units for adults, children, and adolescents. Courtney has worked at the only mental hospital for children in the state of Virginia as an activity therapist providing therapeutic interventions for a wide range of diagnoses. Courtney has provided in the moment interventions for school-age children that support regulation and reintegration. Courtney has also worked as an intensive care coordinator which enables her to pay specific detail to resources and wrap-around care. Through her diverse experience with groups and individuals, Courtney has been responsible for implementing many interventions that create an enhanced understanding of diagnoses, impart effective coping skills to manage symptoms, and increase one's ability to self -regulate.
Education

Suffolk University and Mary Baldwin College
Master's in Clinical Mental Health and Master's in the Art of Teaching
Specialties
Relationships
Marriage
ADHD
Depression
Mood Disorders
CBT
DBT
LBGTQIA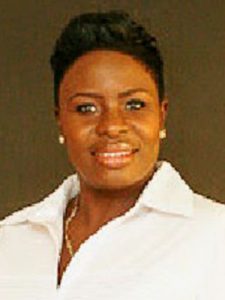 Accepting:
Beacon Health Options
BlueCross BlueShield of SC
Cigna
ComPsych
Humana
Magellan
Multiplan
United Healthcare
Pending:
Self Pay Rate: $99
Shanta Barron-Millan, LISW-CP
The quote by Maya Angelou, "I've learned that people will forget what you said, people will forget what you did, but people will never forget how you made them feel" guides this clinician therapeutic approach. 
Shanta Barron-Millan is a Licensed Independent Social Worker-Clinical Practice (LISW-CP) in the state of South Carolina who has over 20 years experience working with diverse populations and in various settings. She completed her Bachelor of Science degree in Sociology at Voorhees College in Denmark, South Carolina.  She furthered her education at the University of Pittsburgh where she received her Master of Social Work degree with a specialization in Direct Practice – Children, Youth and Families. She also completed the Home School Visitor (HSV) and the Child Welfare Certificate Program (CWCP). Shanta is also Board Certified Diplomate (BCD) in Clinical Social Work and a member of the Academy of Certified Social Workers (ACSW).
Shanta takes pride in meeting her clients where they are.  She believes that the therapeutic relationship begins at the first encounter.  She takes pride in empowering clients to reach their full potential by identifying and relying on their strengths.  To accomplish this, she utilizes Motivational Interviewing, Cognitive Behavior Therapy, Supportive Therapy, Mindfulness Based Therapy, Integrative Therapy, Family Systems, Trauma Focused, empathy and active listening to best meet the needs of every individual, family and couple. Shanta aims to help individuals identify and to learn healthy coping skills, strategies and techniques in response to their treatment goals and identified problem(s). 
Shanta's specialties:
Anger Management

Anxiety

Behavior Modification

Career Counseling

Coping Skills

Couples

Depression

Divorce

Domestic Matters

Dual Diagnosis

Family

Parenting

Relationship Issues

School Issues

Self-Esteem

Stress Management

Substance Use

Trauma

Women Issues

Youth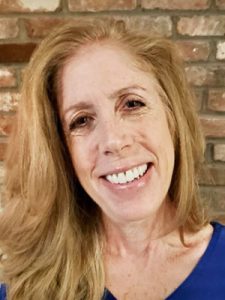 Accepting:
Pending:
Aetna
BCBS of MA
Beacon Health Options
Humana
Magellan
Multiplan
Tricare
Tufts
United Healthcare
Self Pay Rate: $99
Shari Gelfand, LICSW
Philosophy of Care
Shari Gelfand is a Licensed Independent Clinical Social Worker in the state of Massachusetts.  She received her Masters in Social Work degree at Simmons College.    In the course of working with different age groups in various settings for over 30 years, Shari has helped individuals navigate challenging times in their lives, faced with depression, anxiety, grief and loss, substance abuse, and relationship problems.
Shari works collaboratively with clients using cognitive behavioral techniques, family system approaches, and reflective listening.  She encourages clients to recognize patterns of behavior and how those patterns may have filtered down from earlier generations.  Clients may see how one thing leads to another, sometimes in surprising ways.  Self-improvement starts with self-understanding.
Shari appreciates the courage it takes to reach out for help when confronted with difficulties.   She is sensitive to the importance of establishing a comfortable and safe environment and looks forward to working with you on your journey for continued growth and healing.
Education
Simmons College
Master's in Social Work
Specialties
Anxiety

Depression

Substance Abuse

Couples/ Relationship Issues

Grief and Loss issues

Life Transitions

Dual Diagnosis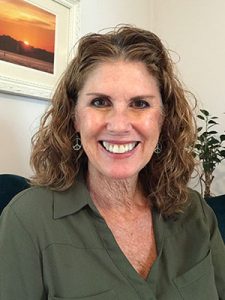 Accepting:
Aetna
BCBS of MA
Beacon Health Options
Cigna
ComPsych
Magellan
Multiplan
Tricare
Tufts
United Healthcare
Pending:
Self Pay Rate: $99
Susan Shearer, LICSW
Philosophy of Care
Sue has worked as a social worker in the Framingham community for over 30 years, helping countless parents and children impacted by trauma, substance issues, mental health issues and domestic violence.  Sue is known for her positive energy, creativity and compassion. She is easy to talk to, interactive, and likely to share a laugh or two in sessions.  Sue will work with you to find your strengths and build upon them to help you move forward through your life challenges.  
Sue is a holistic practitioner with a focus on wellness and the mind body spirit connection.  She will collaborate with you to address your treatment needs through a variety of therapeutic  modalities (CBT, EFT, Solution Focused, Mindfulness).  Sue is also a registered yoga teacher and is happy to offer some techniques for anxiety and depression if you are interested.  
It can be scary to reach out for help, but Sue will provide you with a safe and welcoming  experience.  She considers it a privilege to work with you and looks forward to helping you begin to feel better.
Education
Boston College
Master's in Social Work
Specialties
Anxiety
Depression
Adjustment Disorders
Parenting
Relationships
Substance issues
Trauma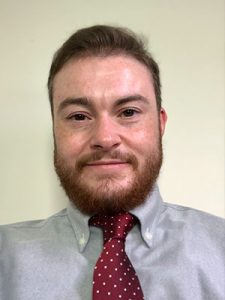 Accepting:
Aetna
BCBS of MA
Beacon Health Options
Cigna
ComPsych
Humana
Magellan
Multiplan
Tricare
Tufts
United Healthcare
Self Pay Rate: $150: Intake
$100: Follow-up
David Martino, NP
Philosophy of Care
David Martino, a Psychiatric Nurse Practitioner, has provided direct care to patients age 12 years and older for the past eight years. He has extensive clinical experience in diagnosis and medication management, including complex cases with multiple overlapping psychiatric diagnoses, dual diagnosis, and co-occurring medical problems. David earned a Bachelor of Art in English from Regis College, a Master of Theological Studies from The University of Notre Dame, and a Master of Science in Nursing from Boston College. David's broad educational background helps him to recognize how psychosocial factors, including trauma, affect a person's condition and the importance of ongoing evaluation of the appropriateness of pharmacotherapy.
As a member of the LGBTQ community, David is keenly aware of the influence that social oppression and the questioning of one's own sexual orientation and/or gender identity can have on a person's well-being and clinical presentation. In session, he makes a point to explore various treatment options, including referral to professionals in other areas of expertise. 
David is committed to helping you meet your goals, not only the ones established at the beginning of treatment but also other goals that you may add as you progress. It is so rewarding to see you thrive!
Specialties
Anxiety

Depression

Mood/Bipolar Disorder

Trauma and PTSD

ADHD

Pervasive Developmental Disorder (Autism Spectrum Disorder, Asperger's)

Schizophrenia/Psychosis (qualified to prescribe Clozaril/clozapine)

Substance Abuse/Dual Diagnosis (Suboxone/buprenorphine provider)

Co-occurring medical problems 

LGBTQ, gender identity (transgender, nonbinary, genderqueer)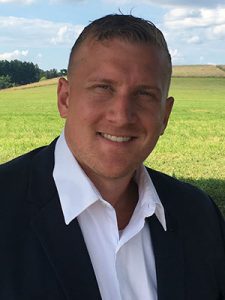 Accepting:
Aetna
Anthem
BCBS
Beacon Health Options
Cigna
ComPsych
Highmark
Humana
Humana-Military
Magellan
Multiplan
Optum
Tricare
Tufts
UBH
United Healthcare
Self Pay Rate: $99
Garrett Ellis, LMHC
I graduated from Andrews University (Michigan) in 2015 with a master's degree in Clinical Mental Health Counseling. I practiced in Maine for three years and recently moved Massachusetts. I consider myself a "New Englander" and am a die-hard fan of Boston sports teams. I enjoy my free time playing sports and spending time in nature. I have really enjoyed working as a therapist and hold a very high regard for the human experience. I make it a priority to approach each individual with compassion, sensitivity, and respect. I am open to new experiences and challenges and do my very best to commit to my clients for effective and ethical practice. I have gained valuable experience in working with individuals experiencing abuse/trauma/PTSD (sexual, mental, emotional, physical), depression, anxiety, problem-solving skills, proper self-care, decision-making, career development, etc. My approach in therapy is person-centered in nature. I value a holistic approach in my practice and encourage my clients to consider how mind and body each play a role in overall happiness and well-being. I also employ a variety of cognitive behavioral therapy (CBT) techniques to create insight into how common mental stumbling blocks give way to emotional and behavioral consequences. I understand that the counseling process is a collaborative partnership. I believe the main goal is to create awareness, which empowers you to make informed decisions in your life. Often times, counseling is used a way to process major life events, which can take time to do. In order to gain a better understanding of the type of counseling you need, the first several sessions typically involves information gathering and getting to know each other. This is where we discuss different areas of your life as it relates to your presenting concerns. Once we complete this process, we will then begin discussing your goals. For example, what do you plan to achieve during your time in counseling? What are achievable goals that will allow the process to move along? Are there things that may keep you from achieving your goals? These are just a few of the many questions that will guide our initial time together. Once we have determined a course of action, we will begin working towards these goals together. Length of treatment will depend on the type of concerns you bring to counseling and how satisfied you are with the steps you make towards achieving your goals. I look forward to working with you as you strive towards becoming your best self!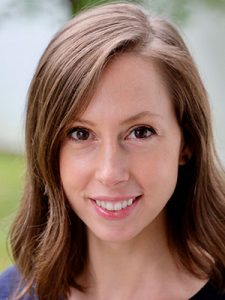 Accepting:
BCBS of MA
Beacon Health Options
Cigna
ComPsych
Humana
Magellan
Multiplan
Tricare
Tufts
United Healthcare
Pending:
Self Pay Rate: $150: Intake
$100: Follow-up
Noelle Kiley, PMHNP-BC
Noelle Kiley is a board certified psychiatric nurse practitioner. Her education includes a Master of Arts degree in clinical psychology from Pepperdine University and a Master of Science in Nursing degree with a psychiatric/mental health specialty from the University of Rochester. Noelle has 12 years experience in the field of mental health, working in a variety of settings. 
Noelle's clinical practice includes psychiatric assessments & diagnoses, patient education, and treatment plans that are tailored to meet the unique needs of each individual patient. She offers a compassionate patient-centered and holistic approach to medication management and psychotherapy, while also collaborating with the patient's healthcare providers in order to provide comprehensive and safe treatment. Noelle has a particular interest in the benefits of mindfulness, meditation, and yoga for a variety of mental health concerns.
Accepting:
Aetna
BCBS of MA
Beacon Health Options
Cigna
Highmark
Humana
Magellan
Multiplan
Optum
Tricare
Tufts
United Healthcare
Self Pay Rate: $99
Janan Braley, LMHC
Janan Braley is a Licensed Mental Health Counselor who graduated with her Masters in Counseling Psychology from Framingham State University. Prior to receiving her masters degree Janan worked with individuals with chronic mental illness, who also had a history of fire setting. Janan has experience working with early childhood, at risk youth, individuals with substance abuse disorders, and individuals with chronic mental illnesses. It is important to Janan to meet clients where they are at and provide person centered therapy, as well as combine CBT and positive psychology in her daily work. Janan has experience working with individuals with anxiety, ADHD, depression, mood disorders, relationship struggles, substance abuse, and trauma. Janan has experience providing individual therapy, group therapy, and family therapy. Janan is certified in Trauma Focused CBT.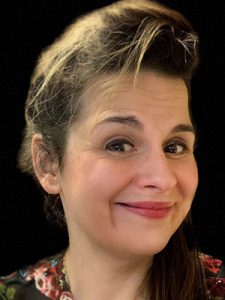 Accepting:
Aetna
BCBS of MA
Beacon Health Options
Cigna
ComPsych
Humana
Magellan
Multiplan
Tricare
Tufts
United Healthcare
Pending:
Self Pay Rate: $150: Intake
$100: Follow-up
Theresa Damien, PMHNP-BC
Theresa M. Damien CNP, PMHNP is a Board Certified Psychiatric Nurse Practitioner. Ms. Damien has over 13 years experience as a registered nurse with over 9 years of diverse clinical experience as a Psychiatric Nurse Practitioner. She earned her degree at Regis College where she was inducted into the nursing honor society, Sigma Theta Tau. Ms. Damien is dually certified as a Certified Addictions Registered Nurse-Advanced Practice and active member of International Nursing Society on Addictions (IntNSA) and the American Psychiatric Nurses Association (APNA). 
Ms. Damien is a dedicated provider and nurse educator. She continues educate undergraduate and graduate nursing students in the clinical and academic setting. She continues to contribute as a peer content reviewer for the American Academy of Nurse Practitioners, APNA, and, IntNSA. 
She has worked as a nurse , providing care in medical and mental health settings. Her approach to patient care is patient centered and holistic. Compassion and collaboration are essential to ensure the patient's mental health goals are prioritized. She looks forward to working with you to obtain your best health.