Meet Our Staff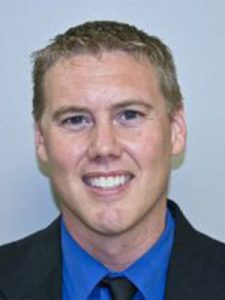 In network with:
Beacon Health Options
Cigna
Humana
Humana-Military
Magellan
Multiplan
Tricare
In process of being in network with:
Self Pay Rate: $75
Dr. Brett Engle, PhD, LCSW
** Dr. Engle offers sessions in English and Spanish
Dr. Brett Engle is a Licensed Clinical Social Worker in the state of Florida and has been a therapist for over 20 years. He is a motivational interviewing trainer and trauma specialist. Dr. Engle treats emotional disturbances of all kinds, many of which are based in traumatic experiences.
Dr. Engle obtained his bachelors in psychology and masters in social work from Boise State University. He received his PhD in social Welfare at Florida International University and was awarded a National Institute of Health grant to complete his dissertation on adolescent commitment language as a predictor of therapeutic outcomes. Dr. Engle taught clinical social work classes for over 10 years and has been an Assistant Professor at the FIU Wertheim College of Medicine since 2009. He has published over a dozen peer reviewed journal articles and book chapters and presented at numerous conferences, including as a grand rounds and keynote speaker.
Anyone who wants to be free of the effects of a traumatic past or from negative emotions that seem to come out of nowhere is encouraged to contact Dr. Engle directly. Dr. Engle utilizes person-centered, strengths-based, and experiential mindfulness-based treatment interventions designed to impact the unconscious mind, i.e., the way a person automatically thinks, feels, and reacts. He directly targets emotional change rather than expecting the client to first make behavioral changes in order to benefit from therapy.
Dr. Engle's specialties:
Trauma
Anxiety, including generalized anxiety, phobias and panic disorders
Anger
Depression
Wellness and performance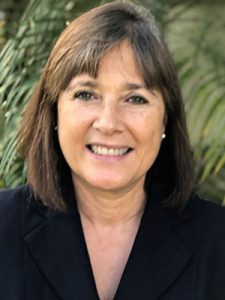 In network with:
Beacon Health Options
Cigna
ComPsych
Humana
Magellan
Multiplan
In process of being in network with:
Aetna
New Directions
Tricare
UBH
Self Pay Rate: $65
Dr. Marcela Mejia, PsyD
** Services are offered in English and Spanish
** Individual and Couples Therapy 
Doctor Marcela Mejia is a licensed psychologist, in the state of Florida, specializing in helping adolescents and adults understand and manage symptoms of anxiety, depression, and trauma. She received her Bachelor of Arts in Psychology from Florida International University and her Doctorate of Psychology, with Utmost Distinction, from Albizu University.
Dr. Mejia utilizes cognitive behavioral, solution-focused, strength-based, mindfulness-based, and humanistic approaches to therapy. She focuses on each individual holistically, studying the client's point of view at all stages of the treatment through assessment of their current emotional and mental state. She is committed to providing a nurturing environment and helping clients develop coping skills so they can unlock their creativity and thrive, becoming the best version of themselves.
There are times in life when we face personal, professional, or relationship challenges that can leave us feeling overwhelmed and uncertain about ourselves or our choices. Dr. Mejia offers her knowledge, experience, and expertise to help you find peace of mind, unload your suffering and pain, renew your sense of hope and freedom, and make healthy choices to move toward a full, authentic, and harmonious life.
Dr. Mejia's specialties:
Depression
Anxiety / Stress
Trauma and PTSD
Obsessive-Compulsive Disorder
Eating Disorders
Anger management & Communication
Relationship issues
Grief / Loss
Drug and Alcohol Addiction / Abuse
Coping with Life transitions (i.e., divorce, becoming a care giver, job loss, re-establishment sense of self / identity)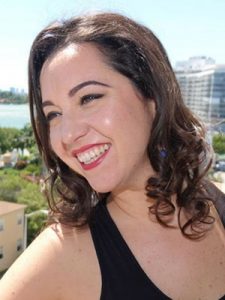 In network with:
Cigna
ComPsych
Humana
Humana-Military
Tricare
In process of being in network with:
Aetna
New Directions
Beacon Health Options
Magellan
Multiplan
UBH
Self Pay Rate: $99
Gladys Amador, LMHC, NCC
** Services are offered in English and Spanish
Gladys Amador is a Licensed Mental Health Counselor and National Certified Counselor in Florida. In 2014 she graduated from Barry University, a CACREP qualified university in Miami Shores Florida. Since then, she refined her practice at Jackson Behavioral Health Hospital as a practicum student and later honed her skills at a non-profit in Miami-Dade County.
Gladys speaks both English and Spanish fluently and can provide individual therapy in the language of your heart. Born in Elizabeth, New Jersey to Cuban parents, she grew up in South Florida as a first generation American. Her expertise include a broad spectrum of disorders from serious mental illness of paranoid schizophrenia to adjustment disorders, grief, anxiety, depression and family separation to name a few. She has worked with indigent clients, the homeless, professionals, the elderly, college students, relapse prevention/substance misuse clients among others. One of her passions includes group facilitation where she led anger management and life skills sessions at forensic alternative and women's rehabilitation treatment centers.
She is a 200-hour certified yoga instructor with Yoga Alliance and believes whole-heartedly that connection is the cure. Gladys loves to dance, spend time with friends and family, and do all things water – swimming, kayaking, boating, skiing.
A true professional in the mental health field, Gladys invests countless hours polishing and practicing the human/healing arts to support people find and refine their passions.
Gladys' specialties include:
Mood disorders
Dual diagnosis
Women's issues
Couples/Relationship/Family therapy
Trauma-informed care
Addictions
Anxiety/Stress
Depression
Cognitive Behavioral Therapy
Motivational Interviewing
Narrative Therapy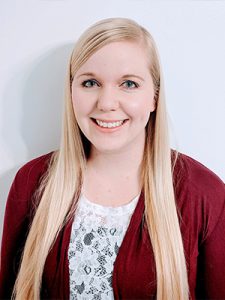 In network with:
Aetna
Beacon Health Options
Blue Cross Blue Shield/Anthem
Carefirst
Cigna
Harvard Pilgrim
Highmark
Humana
Magellan
Medicare
Multiplan
Optima
Optum
Tricare
UBH Telehealth
United Behavioral Health (UBH)
In process of being in network with:
Aetna
Beacon Health Options
Self Pay Rate: $65
Kristi Gannon, LCSW
Kristi Gannon is a Licensed Clinical Social Worker in both the state of Virginia and Florida. Kristi currently offers telehealth sessions only for both of those states. Kristi completed her Bachelor of Science in Psychology from Northern Illinois University and received her Master's degree in Social Work from Aurora University.
Kristi has worked with diverse adult populations with different backgrounds throughout her career, including both on an individual basis and with couples. She has undergone specialized training to be recognized as a Certified Clinical Anxiety Treatment Professional by the ICATP. Kristi understands that no single approach to therapy works for every individual, and therefore integrates a variety of therapeutic approaches, such as cognitive-behavioral, person-centered therapies, motivational interviewing, and mindfulness techniques to help clients achieve their desired goals.
Kristi is passionate about the work she does with her clients and uses a collaborative approach to empower clients in taking control of their own recovery. She offers an empathic, non-judgmental, and safe atmosphere that promotes growth and healing.
Kristi's specialties include:
Anxiety
Depression
Mood disorders
Psychotic disorders
Trauma
Addictions
Stress Management
Relationship problems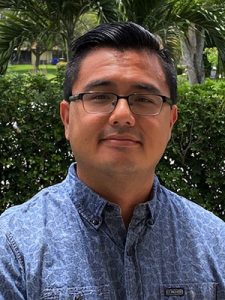 In network with:
Beacon Health Options
Cigna
ComPsych
Humana
Humana-Military
Magellan
Tricare
In process of being in network with:
Aetna
New Directions
Multiplan
UBH
Self Pay Rate: $65
Pedro Sam, LMHC
** Services are offered in English and Spanish
Pedro graduated from Nova Southeastern University in 2006 with a Masters in Mental Health Counseling. He is a licensed therapist who has been practicing counseling for nearly 14 years. He is also a Qualified Supervisor for Mental Health Counseling Interns seeking licensure. Pedro has served as a therapist and as the Clinical Director at various mental health and recovery centers through out the years. Pedro dedicates his practice to improve the lives of individuals who have lost hope and need direction. Pedro has experience counseling individuals, couples, and also facilitating psychotherapy groups. Pedro's treatment modalities are cognitive behavioral, motivational interviewing, and solution focused therapy among others.
Specialties:
Depression
Anxiety
Bipolar
Marriage and couples counseling
Substance Abuse and Addiction Issues
Issues of teenager and student age individuals
Behavioral Issues, Self Harm, and Anger Management
Trauma and PTSD
Life Transition and Adjustment Issues
Stress Management
12 Step NA/AA Step Fellowship Guidance