Meet our Providers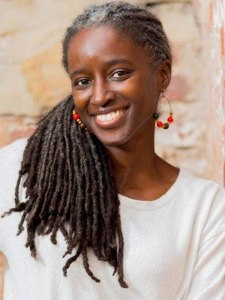 Self Pay Rate: $99
Abena Bediako, LCSW
Philosophy of Care
As a License Clinical Social Worker with 20 years of experience in the mental health field, Abena sees this work as her calling. Abena is currently licensed and practicing therapy in NC. She earned her Bachelor of Arts from The College of William and Mary and shortly after earned my Master of Social Work from Howard University School of Social Work. Since that time, she has provided clinical services to children, adolescents, and adults in multiple settings.
Education
Master of Social Work
Howard University School of Social Work
Specialties
Relationship/Family Counseling
Anxiety
Depression
Mood Disorders
Trauma
Alina Lis, PMHNP
Philosophy of Care
Alina Lis is a board-certified Psychiatric Mental Health Nurse Practitioner with over five years of experience working as a nurse, with the majority of that time spent in inpatient medical oncology/hospice and substance abuse treatment.
Alina earned her Master of Science degree from Walden University after receiving an undergraduate nursing degree from Rasmussen College. Her approach to care is collaborative and client-centered. Her treatment model involves a holistic approach that, besides psychopharmacology, includes spiritual support, dietary recommendations, exercise, and other evidence-based interventions.
Alina creates a non-judgmental, accepting, and empathetic environment where patients feel listened to and understood. Alina believes in treating the whole individual; she strives to create an individualized treatment plan tailored to each unique individual and their life goals.
Education
Master of Science in Nursing
Walden University
Specialties
Anxiety
Depression
ADHD
Anger
Obsessive Compulsive Disorder (OCD)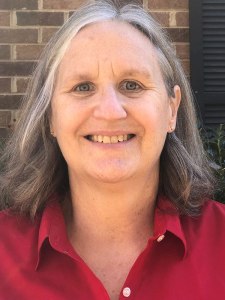 Self Pay Rate: $129
Asenath Devaney, Licensed Psychologist
Philosophy of Care
Asenath Devaney is a Licensed Psychologist who specializes in providing therapy and psychological assessment to children, adolescents, and adults. Asenath has been providing individual, group, and family therapy within varied mental health settings (Psychosocial Rehabilitation, Residential Treatment Centers, and School-Based Treatment) for over 20 years.
Asenath completed her Bachelor of Arts (BA) in Psychology and Theater from Wheaton College, her Educational Specialist (Ed.S) in School Psychology from Florida International University, and her Doctor of Philosophy (Ph.D). in School Psychology from North Carolina State University. Asenath's current focus of treatment is on assisting individuals to improve their communication and determine ways to develop the skills to cope with differences and difficulties. She is an adoptive parent and a strong ally to the LGBTQ community.
Asenath seeks to establish a warm, collaborative, problem-solving approach and provide unconditional acceptance to all clients. Her objective is to assist clients to meet their personal, academic, and professional goals. She will create a personalized treatment plan that meets your specific needs, utilizing cognitive behaviorally-based therapies including dialectical behavioral therapy (DBT), acceptance and commitment therapy (ACT), trauma-focused cognitive behavioral therapy (TF-CBT), mindfulness, and mentalization, as well as person-centered counseling and reality therapy.
Education
North Carolina State University
Ph.D. in School Psychology
Specialties
Family Conflict
Gender Identity/Transgender
Parenting
School Issues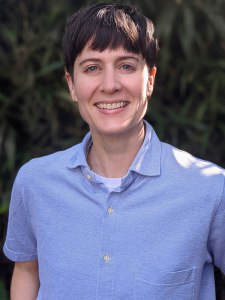 Self Pay Rate: $99
Kat Milberger, LCSW
Philosophy of Care
Kat Milberger is a Licensed Clinical Social Worker (LCSW) and a fellow human being! Kat (any pronouns are welcome--they/them, she/her, he/him are all fine!) is committed to embracing life and helping others to work through life's challenges to rediscover empowerment, joy, and connectedness. Kat understands that we cannot always choose the cards we are dealt; sometimes we deal with fear, loss, rejection, isolation, stress, anxiety, and pain due to personal or societal events that we have no control over. In counseling sessions, Kat can help you unpack, examine, and better understand the weight that you are carrying so that you can let go of things that you don't need and build the tools to carry the rest with greater ease.
Kat completed their bachelor's degree in Sociology and Studio Art at the College of William & Mary and their Master of Social Work (MSW) at Virginia Commonwealth University. In Kat's spare time, they enjoy live music, art and poetry, exploring nature, lifting weights, skating, and working on their camper van.
Kat works through a mindfulness, culturally-affirming, and trauma-informed lens and has a cognitive behavioral, acceptance and commitment therapy (ACT), and sensorimotor background. They are currently in training for eye movement desensitization and reprocessing (EMDR) certification. Kat uses dialogue, mind-body work, and creative therapies to help you non-judgmentally explore, be curious about, process, and make changes to your patterns of thinking, feeling, and doing.
Education

Virginia Commonwealth University
Master's in Social Work
Specialties
Autism Spectrum, ADHD or other Neurological Differences
Life Transitions
Grief and Loss
Trauma and Trauma-related Challenges, PTSD
Romantic Relationships, Sexual Difficulties, Polyamory
Family and Friendship Conflicts
Gender and Sexuality Concerns
Self-advocacy, Assertiveness and Communication Skills
Anxiety, Phobias, Panic
Obsessive Compulsive Disorder
Anger Management, Impulse Control, Frustration Tolerance
Depression and Isolation
Health-related issues, Disability
Discrimination and Systemic Oppression