Meet our Providers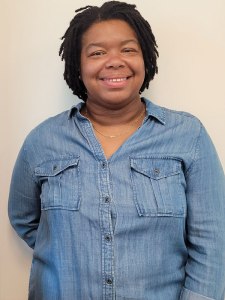 Self Pay Rate: $99
Rashanda Lawrence, Resident in Counseling
Philosophy of Care
Rashanda Lawrence is a Licensed Associate Professional Counselor in the state of Georgia. She has worked with young adults and adults experiencing difficulties managing their emotions due to life changes.
Rashanda's goal is to create a safe space for her clients to be their authentic selves with no fear. She strives to create an atmosphere that is judgment-free and comforting so clients may address their concerns freely. Rashanda works with clients to identify what the core issues are as well as devise a plan to cope with those changes in a healthy, productive manner.
"I'm here to be a support person for my clients," says Rashanda. "I am open and willing to embark on this journey called life with you."
Education
Master of Science in Clinical Mental Health Counseling
Walden University
Specialties
Anxiety

Depression

Parenting

Women's Issues
Kimberly Bryant, LCSW
Philosophy of Care
Kimberly Bryant is a Licensed Clinical Social Worker (LCSW) with over 13 years of experience working with children, teens, adults, and seniors who are seeking assistance in managing the effects of anger issues, anxiety, depression, self-harm, addiction, family conflict, and much more.
She earned her Bachelor's Degree in Social Work from Georgia State University in 2006 and went on to receive her Master's Degree in Social Work from the University of Alabama in 2008 and became a Licensed Clinical Social Worker in 2012. She started her career working with children and adolescents in a youth detention facility and later became the department supervisor for the mental health team. She has spent over four years working with all age groups in Community Mental Health providing assessment, crisis intervention, and individual/family therapy. She has also spent time working in a private practice setting, allowing a wide variety of experiences and additional skills.
During her time working with the department of juvenile justice, Kimberly had the opportunity to sit on several committees and be a part of workgroups that developed suicide prevention and assessment tools for use throughout the department of juvenile justice in Georgia. Kimberly has been trained in trauma-focused cognitive behavioral therapy (TFCBT) and received training from the Beck Institute in working with individuals who present with psychosis. Kimberly has worked with a variety of treatment issues throughout her career, focusing primarily on cognitive behavioral therapy, solutions-focused therapy, motivational interviewing techniques, person-centered approaches, and play therapy techniques.
Education
University of Alabama
Master's Degree in Social Work

Specialties
Cognitive Behavioral Therapy

Solution Focused therapy

Motivational Interviewing techniques

Person Centered approaches


Play therapy techniques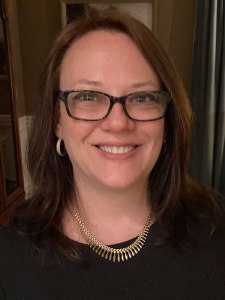 Self Pay Rate: $99
Lisa Bradley, LPC
Philosophy of Care
Lisa Bradley is a Licensed Professional Counselor (LPC) with more than 10 years of experience working with teens, adults, and seniors who are struggling to cope with concerns or conditions related to anxiety, stress, depression, pregnancy-related issues, low self-esteem, women's issues, and more.
Lisa earned her Master's degree in Professional Counseling from the University of West Georgia and her Bachelor's degree in Psychology from Kennesaw State University, where she graduated Magna Cum Laude. She recently became trained as a Certified Grief Specialist. Lisa is skilled in trauma-focused cognitive behavioral therapy (TF-CBT) and has received extensive training in working with veterans, children, and adolescents.
She also has training in family therapy and enjoys helping through the lens of family systems, Cognitive Behavioral Therapy (CBT), solutions-focused therapy, and expressive therapy. Additionally, Lisa sees adult patients where she has groundwork in person centered therapy as well as CBT. Typically, she follows her client where they want to go while taking the journey together, as a team.
Education
University of West Georgia
M.Ed. in Community Counseling
Specialties
Anxiety

Depression

Grief and Loss

Play therapy

Mood disorders

OCD

PTSD

Self Esteem and personal growth

Cognitive behavioral therapy ( CBT)

Person Centered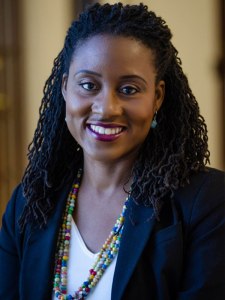 Self Pay Rate: $99
Sharal Ozim, LCSW-CS
Philosophy of Care 
Sharal Ozim is a Licensed Clinical Social Worker (LCSW) who has 13 years of experience providing clinical assessments and therapeutic care to teens, adults, and couples. Sharal has had the opportunity to provide intensive counseling on issues related to the aftermath of sexual trauma. She also treats symptoms of various conditions including anxiety and depression. Sharal assists individuals to nourish their core being of spirituality, physical wellness, relationships, and/or career. She appreciates supporting couples dealing with complex issues and assisting in achieving their optimal potential.
Sharal completed her Master of Social Work (MSW) at the University of Georgia. She utilizes her training as a clinical social worker to understand the relationship of psychology and human behavior. Sharal identifies and assists in the reduction and management of triggers by using anxiety-reducing techniques. She also has a concentrated passion for helping others align their values with tangible outcomes.
Sharal strives to implement appropriate approaches to treatment and holistic measures to achieve lifelong change. In addition, she looks forward to sharing tools that will support individuals on their journey to sustainable, restorative health and wellness.
Education 
Master of Social Work
University of Georgia 
Specialties 
Anxiety  

Depression 

Health and Wellness

Marriage Counseling 

Pre-Martial Counseling 

Sexual Trauma 

Spiritual Counseling
Yackinneia "Kini" Roland, Resident in Counseling
Philosophy of Care
Kini Roland is a Licensed Associate Professional Counselor. Utilizing client-centered and evidenced-based modalities, Kini specializes in treating depression, depression, anxiety, low self-esteem, relational dysfunction, and trauma in adolescents, adults, and families.
Kini received her master's degree in Psychology from the University of West Georgia. While interning as a therapist in the university's counseling center, Kini received training in client-centered, solution-focused, and narrative therapy to assist college students working through anxiety, depression, gender/sexuality, and historical trauma. After graduation, she progressed to providing intensive family therapy by utilizing strengths-focused and evidenced-based treatment modalities, to address negative communication, aggression, substance abuse, as well as behavioral, academic, and parental issues.
Kini understands how integrating our many parts into a whole with which we feel comfortable and safe can be challenging. Yet, the "difficult" is not impossible. "Let's do the difficult together," she says.
Education
Masters in Psychology
University of West Georgia
Specialties
 Family Conflict

Racial Identity

Relationships

Self Esteem

Sexual Orientation/ Lesbian, Gay, Bisexual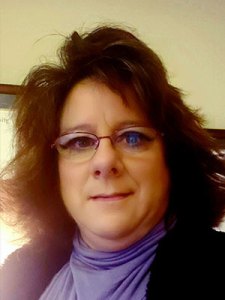 Self Pay Rate: $99
Amy Holmes, LPC
Philosophy of Care
Currently residing in the Atlanta Georgia area, Amy is a Licensed Professional Counselor (LPC). In 2015, Amy graduated from Liberty University-Lynchburg Va. with her masters in Professional Counseling with a concentration in Trauma and Substance Abuse therapy. Amy's husband is now a retired Air Force Veteran, but 10 years ago they were stationed here in Georgia from North Carolina. Since 2015, Amy has had a many experience within the realm of mental health. Her experience includes private practice counseling, and extensive counseling in a psychiatric inpatient hospital setting.
Amy believes her best tool that she can offer clients is her talent of authenticity and inspiration. Authenticity from the therapist asserts and encourages clients to seek their true self while promoting self-awareness. Amy believes that authenticity is achieved through honest, compassionate, objective self-evaluation. Authenticity bonded with inspiration and therapeutic skills, works to maximize positive therapeutic outcomes. Amy utilizes an eclectic approach, understanding there are many ways to approach a problem. She specializes in Cognitive Behavioral Therapy (CBT), Motivational Interviewing, Person Centered, and Mindfulness techniques. Amy stresses the importance of being able to "think about your thinking." This approach is used to challenge unhelpful thinking, while disrupting maladaptive behavioral patterns in order to replace them for a positive outcome. Amy is also able to provide motivational coaching to help clients reach their goals.
Amy's approach is direct, yet compassionate. Amy acknowledges that the client is the expert in their own life and maintains that one of the therapist's primary roles when working with clients is to operate as a guide; both client and counselor working collaboratively together to reach identified goals. Amy understands that no two people experience upset in their cognitions and mood exactly the same.
When not guiding individuals through their healing process, Amy can be found at home doing crafts, working out, spending time with equestrian friends and going to events or hanging out with her grandkids.
Education
Liberty University
Professional Counseling with a Concentration in Trauma and Substance Abuse Therapy
Specialties

Anxiety
Abuse (emotional, Physical, and Sexual)
Christian based Counseling
Depression
Communication and Conflict Resolution
Family Conflict
Grief and Loss
Love and Relationships
Mood Disorders
Psychotic Disorders
PTSD
Schizophrenia
Substance and Addiction Issues
Suicide Prevention