Meet our staff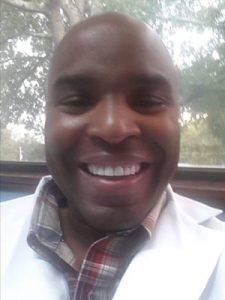 Clifford Marsh, LISW-CP
** Accepting New Clients
My name is Clifford Marsh.  I been a licensed Clinical Social Worker since 2003.  Throughout my nearly two-decade career working within various specialties, I have a track record for being empathic, caring, understanding, and experienced with working with children, adolescents, and adults.  I have worked as a Social Worker IV (Juvenile Sexual Offender Therapist), School Social Worker/Department Chair for Social Work, Private Practice Practitioner/Clinical Supervisor, Military Family Life Consultant, and most presently, as a full-time Senior Social Worker for the federal government.
I help clients work through:
Anxiety
Depression
Child / adolescent behavior issues
Couples / relationship issues
Family struggles
Grief and loss
Military / veteran's concerns
Domestic violence
Sexual abuse
Personality disorders
Trauma / PTSD
Gay / Lesbian concerns
Gender Identity
Men's issues
Parenting
Life transitions
Occupational struggles
I have an undergraduate degree (B.A.) in Applied Sociology and a master's degree (M.S.W.) in Clinical Social Work from the University of South Carolina.  In addition, I have second master's degree (M.S.) in Criminal Justice from Capella University, a third master's degree (MAEd.) in Higher Education Administration from United States University.  My terminal degree, aside from the social work credential, is the Educational Specialist (Ed.S.) degree in Educational Leadership earned from Walden University.
Aside from social work, I hold Adjunct teaching responsibilities with several colleges and universities.  Collectively, therapy and education are intertwining niches. My philosophy as a therapist is to be client-centered and to genuinely work with each client individually towards identifying his/her strengths so that s/he can build in other areas of their life. When I am not working, I am studying, traveling, and enjoying quality time with close family and friends.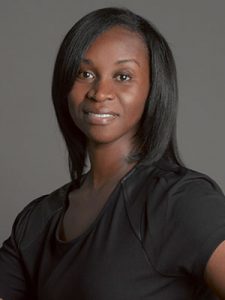 Chudney Gadson, MBA, MA, LPC, NCC
** Accepting New Clients
Chudney Gadson began her path to becoming a helping professional in 2011 while on a mission trip to Kigali, Rwanda. There she gained her first counseling experience as a student while conducting counseling with survivors of the Genocide. This life-changing experience led her on the path to helping change the lives of others.
Chudney helps clients with:
Depression
Anxiety
Trauma & PTSD
Marital & premarital counseling
Divorce
Family conflict
Child & adolescent counseling
Grief and loss
Career coaching
Life transitions
Women's issues
Chudney earned her Master's Degree in Professional Counseling, from Liberty University, one of the nation's top Counseling Programs, in 2013, and began practicing as a Licensed Professional Counselor (LPC) in 2014. She is licensed by the State of SC, as a LPC, and is currently training as a Licensed Professional Counselor-Supervisor Candidate. Additionally, she is credentialed as a National Certified Counselor, by The National Board of Certified Counselors. Chudney has also earned an Advanced Certificate in Life Coaching (2011), and a Diploma in Pre-Marital Life Coaching (2014), from Light University.
Chudney is a veteran and Commissioned Officer in the US Army Reserve, with over 23yrs of service. She is passionate about building healthy families and relationships, and has experience working with clients from all walks of life. She believes that physical and mental health are connected, and paramount to total wellness.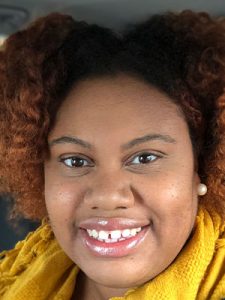 Cierra Brabham, LPC
** Accepting New Clients
Cierra is a Licensed Professional Counselor, providing therapeutic services to children, teens, adults, couples, and families. She's provided therapy services in private practice, in-home, non-profit organizations, and private family doctor's office settings. She has experience counseling children, adolescents, adults, families and couples. Cierra is experienced in facilitating groups, providing both individual and family therapy.
Cierra's specialties include:
Depression
Anxiety
Trauma / PTSD
Stress
Relationship issues
Marriage and family
Mood disorders
Anger
Christian counseling
Life transitions
Throughout her counseling experience, Cierra has been able to develop community events, such as back-to-school events and canned food drives for clients of low economic status. Her area of emphasis includes working with life conflicts in adults, depression, and anxiety. She has also worked as a group facilitator for survivors of sexual assault through their healing process. She has used cognitive behavioral therapy (CBT), dialectical behavioral therapy (DBT), and mindfulness techniques to help her clients. Cierra has also conducted individual therapy for adolescents with maladaptive behaviors and mood disorders.
As a counselor, Cierra strives to use a holistic approach where she works to heal the whole person. Cierra's goal is to assist her clients with healing in all aspects of their lives, including mind, body, and spirit.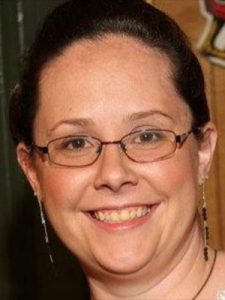 Betsy Price, LISW-CP
** Accepting New Clients
Betsy Price is a native of Lexington, South Carolina and has been practicing social work for the past 13 years.  She is dedicated to helping others find positive solutions to their problems.  She believes that with the right support, anyone can overcome their problems and negative experiences.  She also believes that communication is a vital part of our ability to overcome difficulties.
Betsy works with the following areas:
Depression
Anxiety
Mood Disorders
Children & Adolescents
Autism and Special Needs
Trauma
Behavior Modification
Anger Management
Family Counseling
Self-esteem
Betsy received her BA in Social Work and Psychology at Columbia College in Columbia, SC.  She received her MA in Social Work at the University of South Carolina in Columbia, SC.  She is a rostered TF-CBT therapist in the state of South Carolina.  She has worked in a variety of settings to include psychiatric hospitals, residential treatment facilities for children and adolescents, group homes, and with a non-profit organization working with children and families in the foster system.  She has experience completing comprehensive assessments and assisting individuals with obtaining in home services for children and adolescents.  She also has experience working with children and adolescents who are involved with the juvenile detention system.
Betsy believes that the family works as a system and likes to involve parents as much as possible when working with children and adolescents.  She generally utilizes a strengths based perspective as well as Cognitive Behavior Therapy (CBT) but is knowledgeable in the use of Dialectical Behavior Therapy (DBT), Trauma Focused Cognitive Behavior Therapy (TF-CBT), and Motivational Interviewing.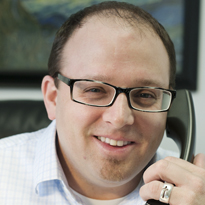 Michael Reffner, Ed.S.
Michael is the owner of Thriveworks Counseling in Columbia, SC. He has served in leadership roles at Thriveworks for nearly a decade. He has over 20 years of mental health, education, and administrative experience, including direct care, residential group home, community mental health, school-based mental health, online faculty, operations, and executive leadership. He has earned a bachelor's degree in communication studies, a master's degree in religion, additional graduate studies in community counseling, and a post-graduate degree in education, with concentration in leadership studies.