Thriveworks South Charlotte Providers
3315 Springbank Ln #300, Charlotte, NC 28226
---
Kim Matone, LCMHCA, Owner
Kim is a Co-Owner, a Licensed Clinical Mental Health Counselor Associate (LCMHCA), and a National Certified Counselor (NCC). She earned a master's degree in Clinical Mental Health Counseling from Montreat College and a bachelor's degree in Child and Family Development from the University of Georgia.
Kim treats children (ages 9 and older), adolescents and adults with concerns including Substance Use Disorders, Anxiety, Depression, Adjustment Disorders, Mood Disorders, Parenting Concerns, Co-Dependency and Marital Conflict. She has a strong interest working with women going through transitions in relationships, marriage, school, and the workplace. She uses a client-centered approach incorporating mindfulness, cognitive behavioral therapy (CBT), dialectical behavioral therapy (DBT) and Trauma-Focused CBT. She often integrates creative and experiential techniques such as art and music into her therapy. It is Kim's priority to provide a safe, warm, and respectful environment.
In her free time, Kim enjoys spending time with her family and two cats. She is a movie and entertainment buff.
Check out some of Kim's Thriveworks Blogs:
Am I Addicted to Binge Watching Netflix?
https://thriveworks.com/blog/am-i-addicted-to-binge-watching-netflix/
How Can I Be My Child's Drug Dealer?
https://www.drugfreecharlotte.org/uncategorized/can-childs-drug-dealer-tackling-rx-access-home/
What If My Kid Is The Bully?
https://thriveworks.com/blog/what-if-my-kid-is-the-bully/
Take a Vacation to Rejuvenate Your Marriage
https://thriveworks.com/blog/take-vacation-rejuvenate-marriage/
Colton Brown, Ph.D.
Colton is a licensed psychologist at Thriveworks. He earned his bachelor's degrees in psychology and sociology from Georgia State University and his doctorate in Counseling Psychology at Oklahoma State University. Colton completed his pre-doctoral internship in Health Service Psychology at the University of North Carolina – Charlotte.
Colton primarily works from a Relational-Cultural Theoretical perspective and is invested in helping clients form growth-fostering communities to support optimal health. He works to help clients understand how their mental health may be impacted by both internal and external factors and incorporates Dialectical Behavior Therapy to assist clients in developing helpful coping skills for distress. He also draws from aspects of mindfulness and positive psychology. Colton enjoys working with clients from societally marginalized communities and primarily sees clients who are age 13+. His clinical interests include diversity/equity issues, identity development, couple/relationship counseling, interpersonal distress, grief/loss, group therapy, adjustment/life transitions, spiritual/religious concerns, and career development. He also has experience working with depression, anxiety, self-harm/suicidal ideation, and persistent personality features.
In his spare time, Colton enjoys playing and watching sports, reading comics, hammocking, traveling, and spending time with his 29 pound cat, Remy LeBeau.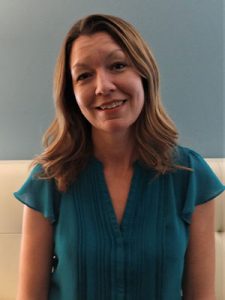 Emilie Diesen, LCMHC
Emilie obtained her bachelor's degree in psychology from Gonzaga University in WA (1999). She attended Lesley University in Cambridge, MA (2005) for graduate school, earning her masters degree in clinical mental health counseling. She is a Licensed Clinical Mental Health Counselor (LCMHC) in Washington state where she began her career. Since moving to this area in January 2019, she has obtained her Licensed Professional Counselor license ( #15019) in North Carolina. She is also a member of the American Mental Health Counselor's Association (AMHCA).
Emilie is committed to creating a safe, non-judgmental space for her clients to feel truly seen and heard. She sees her role as helping clients peel back the layers of self-limiting beliefs, emotional blocks, and other barriers that can keep them from discovering their authentic selves, and ultimately leading the lives they truly desire.  Her primary areas of focus include anxiety, depression, stress-management, trauma, relationship issues, attachment-related issues, parenting concerns, and women's issues (fertility, pregnancy, postpartum issues, menopause). She generally works with individuals ages 18 years through older adulthood.
She has an active direct counseling style which combines genuine empathic listening with therapeutic challenges and splashes of humor. She combines insight oriented therapy with more pragmatic skills training (self-care skills, relaxation training, conflict-resolution and communication skills, etc). Depending on the individual's needs, she incorporates a variety of evidence-based practices including Cognitive-Behavioral therapy (CBT), Mindfulness-Based Therapy, Dialectical Behavior Therapy (DBT) and Trauma-Focused Cognitive-Behavioral Therapy (TFCBT).
She has been working in private practice since 2010. In her early work in social services, she worked with women and children in a domestic violence shelter, an outpatient mental health hospital, a college counseling center in Massachusetts and later two community mental health clinics in Washington state.
Bill Futtersak, PhD
Bill Futtersak, Ph.D. is a licensed psychologist at Thriveworks South Charlotte. He has been a practicing psychologist for more than 25 years. Bill received his B.A. from Brandeis University and earned his doctorate in Clinical Psychology at Stony Brook University on Long Island. He is a specialist in Cognitive Behavioral Therapy (CBT) and has dedicated his career to helping clients of all ages overcome a variety of individual, family, work, and school related challenges. Formerly the founder and director of Long Island Anxiety Care, Bill also served as director of the Dual Diagnosis Program at Brunswick Hospital in Amityville, NY, where he developed and oversaw a treatment program blending CBT with 12-Step Recovery for men and women with mental health and substance abuse issues.
Working from a CBT perspective, Bill provides a therapy environment that is highly interactive. He provides lots of feedback, support, and practical direction to help his clients increase their confidence and move forward toward their personal goals. Bill places particular emphasis on helping children and adults reduce worries and overcome fears and anxieties so that they can lead richer and more social lives. He has special interests in helping clients with fears about driving, flying, public speaking, and socializing and treats couples from the perspective that overcoming fear will lead to more closeness and intimacy in relationships. Bill also has passions for educating clients and their family members about Obsessive Compulsive Disorder (OCD) and for helping individuals reduce self-defeating behaviors and make lifestyle changes to improve their health.
Bill is the parent of three children and is new to the Charlotte area. He believes strongly that counseling should be readily accessible to people when they need it and recognizes that each of us, no matter the outside image we project, will probably need this type of help for ourselves or for a family member at some point in our lives.
Robin Marks, LCMHCA
Robin Marks is a Licensed Clinical Mental Health Counselor Associate in the State of North Carolina and has been licensed by two other states throughout her career. She earned a master's degree in Professional Counseling from the University of Pennsylvania and her undergraduate degree from American University. She is also a Nationally Certified Counselor.
Robin's work with clients is guided by Cognitive Behavioral Therapy and focuses on how thoughts, behaviors and emotions are interconnected. Robin strongly believes in the use of empowerment principles in therapy and how they support clients through desired change. She also uses Person-Centered principles in her work with clients, including unconditional acceptance and building self-awareness through the therapeutic relationship.
Robin has worked in higher education, agency and community settings, With 10+ years of career counseling and mental health experience, Robin specializes in working with adults and young adults.
Clients Served: Young adults; Clients with career concerns; Female clients; Young adult, female clients who experienced trauma; Individuals or couples looking to grow their families through adoption
Karen Matson, LCSW
Karen Sumner-Matson has been a Licensed Clinical Social Worker since 1993. Prior to that, she received a Bachelor's degree in Psychology. Using a client-centered approach, Karen treats all age groups with a variety of concerns including depression, anxiety, Bipolar Disorder, personality disorders, ADHD, abuse/trauma, addictions, parenting issues, and couples treatment.
Karen utilizes Cognitive Behavioral Therapy, Reality Therapy, Brief Solution-Oriented Therapy and Motivational Interviewing. She is a creative counselor with experience using Play Therapy and Art especially with children and teens. Karen currently works with individuals ages 13+. She works to empower her clients and to help them develop the tools to overcome obstacles.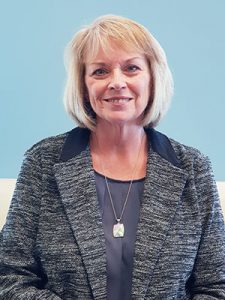 Shirley Miller, LMFT
Shirley is a Licensed Marriage and Family Therapist in our South Charlotte office. Prior to becoming a therapist, she worked as a Human Resource Manager for a biopharmaceutical company in Southern California, and found that she enjoyed coaching employees through difficult circumstances. Wanting to ultimately support the individual rather than represent a corporation, she went back to school to earn her Master's degree in Counseling Psychology from California Lutheran University. After becoming licensed she joined a private practice in Southern California. In preparation to move to North Carolina, Shirley went through an additional licensure process to procure a license here.
Shirley enjoys working with adults, both as individuals and as couples. With individuals she often uses Cognitive Behavioral tools to change the automatic negative thinking patterns that prevent relationships from flourishing and intensify conditions such as anxiety and depression. She is excited about the science of neuroplasticity, or the ability of the brain to create new pathways as we change our patterns of thinking. Enduring change is within our reach!
Shirley usually finds that a conflicted couple is comprised of two good people with a difficult dynamic that has grown between them. She assists couples in deconstructing the dynamic and nurturing empathy and understanding. She also likes the opportunity to do premarital counseling, allowing a couple to build on their strengths and prepare for their challenges in preparation for marriage.
Life can become very transactional, especially under stress. Shirley likes to help clients look underneath the surface to rediscover the values that make them unique and to help them restore a sense of integrity and wholeness. Counseling from a Christian worldview is available if requested.
Patricia Stewart, LCMHC, LPC
Patricia Stewart is a Licensed Clinical Mental Health Counselor in the state of North Carolina and a Licensed Professional Counselor in the state of Pennsylvania. She received a Masters Degree in Educational Studies from Duquesne University and a Masters of Science in Counseling Psychology from Chatham University in Pittsburgh Pennsylvania.
With over 15 years of experience working in community mental health and private practice, she uses traditional and non-traditional approaches to therapy. Theoretical concepts of Humanistic, Interpersonal, CBT, Contemplative and Positive Psychology are applied. A part of her philosophical and therapeutic approach includes components of Yoga, guided imagery, and mindfulness.
Patricia is a strong believer in the power of the mind-body connection. Self-awareness, awareness of our thoughts and perceptions, moods, bodies, and actions all help to shape and color our experiences of the world and how we walk through it. She will provide a safe, compassionate, and fully supported space for self-exploration.
Patricia considers herself a champion for marginalized and under-served populations! She strives to eliminate barriers and stigmas related to mental illness.
Clients served: ages 16-through the adult lifespan. Areas addressed include mood disorders, trauma, abuse, LGBTQ, grief, relationship difficulties, cultural issues, and life stress.
Outside of work I enjoy cooking, outside adventures, traveling and dancing.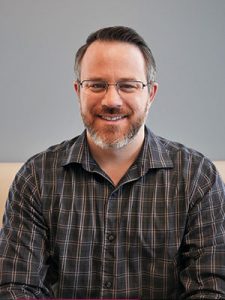 Daniel Stillwell, PhD, LMFT
Daniel Stillwell is a Marriage and Family Therapist (MFT) at the South Charlotte branch of Thriveworks.  He holds an LMFT in North Carolina and Illinois, as well as being a nationally credentialled (AAMFT) MFT supervisor.  After receiving his masters in MFT from Louisville Seminary, he went on to earn a PhD in Family Therapy from Saint Louis University.  He has practiced on and off since 2008, spending several years also as a professor of MFT for different universities. His passion for client care is a great match for Thriveworks and he is delighted to be a part of the team.
Daniel's clinical expertise is firmly rooted in his relational work.  His client load is primarily couples, but also sees individuals, adult families, or late adolescents in therapy.  Even when seeing individual clients, Daniel has a keen eye for how the interactions and dynamics between people are brought into those sessions as well.  He believes that change is more pervasive and lasts longer when the change is integrated into the relationships clients hold dear. He has found particular effectiveness with high-achieving people and people who access their spiritual (not just Christian) side.  He works with clients to empower them to be able to empower themselves and those in their lives.  
A vital part of Daniel's practice is his commitment to the LGBTQ+ community.  He has extensive training on the different dimensions and issues associated with sexuality and gender, and is able to compassionately come alongside people in their coming out processes, or even in their more "standard" relational issues, knowing that Daniel is not going to be judging or unduly elevating the queer dimensions beyond their scope.  This also means he is fluent and practiced at working with the poly/kink community, regardless of structure or lack of hierarchy. These relational and family structures are prime for relational therapy, even if it is simply wanting to move from getting by to thriving. Everyone deserves a chance to have someone empower them to create the changes they want for themselves and their loved ones.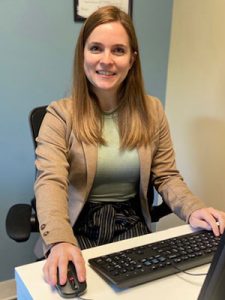 Karola Richardson, Administrative Assistant
Karola is an Administrative Assistant at Thriveworks Counseling. She received her bachelor's degree in theatre for youth at College of Charleston and is now pursuing her master's degree in counseling with a concentration in play therapy at the University of North Carolina at Charlotte.
She will be starting her practicum in the fall and feels fortunate that she has the opportunity to support clients and clinicians through the first steps of the counseling process and gain experience in the field she is passionate about. Her mission as a future counselor is to help children grow and heal using child-centered play therapy techniques.