Learn more about our highly skilled and friendly counselors at Thriveworks Counseling in Bastrop, TX.
---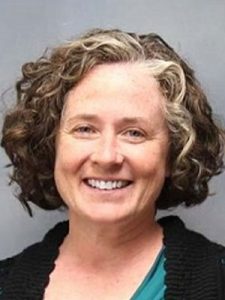 Kristine Roberts, LCSW
** Kris is available for online sessions
Kris Roberts is a Licensed Clinical Social Worker. Kris is a graduate of Aurora University in Illinois. She has an ability to connect quickly with clients and is gifted at being able to look at client needs from a variety of perspectives. Kris has specialized training and experience in cognitive behavioral therapy, chronic pain management and working with the military community. Her work with clients spans a variety of issues, ranging from anxiety, depression, chronic pain, grief and loss, sexual abuse and family/relationship issues.
Kris works with children (ages 12 to 18), young adults, families, adults, and couples. She has been successful at building a trusting rapport and working relationship with most clients, including teenagers, who are skeptical of therapists and therapy.
Areas of Specialty:
Grief and Loss
Anxiety
Depression
Pain Management
Relationship, couple and family issues
Women's Issues
Divorce
Managing Life Transitions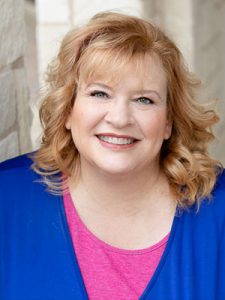 Kimberly Dillon, LPC
** Kimber is available for online sessions
Kimber Dillon is a native Texan who graduated with her Masters of Counseling from Sam Houston State University and is a Licensed Professional Counselor with 20+ years of clinical experience. She specializes in Trauma Therapy for all ages, including the utilization of EMDR.
She has a speciality for working with young clients through trauma or other life events. She works with all ages for disaster victims or crime victims. Kimber is experienced in Play Therapy, Critical Incident Stress Management and Debriefings, Cognitive Behavioral Therapy, Motivational Interviewing, Strength-Based Counseling, and Person-Centered Therapy. Kimber believes in providing a safe place for everyone, including the GLBTQ community, and guiding people to become their own ultimate safe place.
Kimber's Specialities:
Ages 3+
Couples and Families
PTSD and other Trauma
Sexual abuse
Childhood trauma
GLBTQ and allies
Workplace Issues
Marital discord/separation/divorce
Play therapy
EMDR Certified level 2
Stress Management
ADD/ADHD
OCD
Anxiety/Depression/Bipolar Disorder
Polyamorous/Kink Friendly
1st Responders/Military/Veterans
Substance Abuse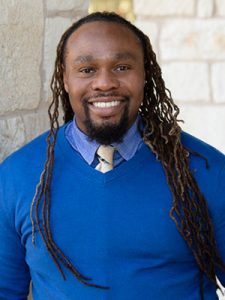 Terry Edwards, LCSW
** Terry is available for online sessions
Terry Edwards Jr. is a Licensed Clinical Social Worker who graduated from Ohio State University in 2008 with a MSW degree.  Terry spent 2 years at Florida State University before transferring to Ohio State University and completing his Bachelor of Arts in Criminology and Psychology in 2004.  Terry also received his Addictions Certificate from the University of Michigan in 2015.
After graduating from Ohio State University, Terry moved back to his hometown of Detroit, MI where he was Licensed and practiced as a Social Worker.  Terry has worked in several roles as a Therapist, Crisis Manager, and Adjunct Professor, which has allowed Terry to garner an array of knowledge and expertise in issues and concerns that affect everyday people in everyday life.
Terry has focused his career directives on the enhancement of interpersonal and intrapersonal principles and values in order to promote clinical solutions to multifaceted problems in society.  His experience working with individuals and families has promoted a dedication to try to understand, assist, and evolve the emotional, mental, and physical well-being of human development at all stages in life.
Terry's areas of specialty:
ADHD
Depression
Substance Use
Crisis Management
Trauma
LGBTQIA
Relationship Issues
Men's Issues
Occupational/Academic
Children's Issues (7+)
Teenager/Adolescence
Cultural/Ethnic
Bipolar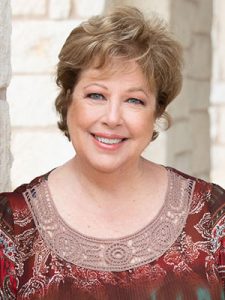 Cathy Morey, LPC, RPT
** Cathy is available for online sessions
Cathy is a Licensed Professional Therapist and Registered Play Therapist.
Cathy has 30 years of experience in the mental health field, working with children, teens, and adults all over the world. She has been involved with grassroot start ups of 4 businesses, managed her own private practice, been the Clinical Director of 4 facilities and most recently, the Executive Director of a facility involved with survivors of sex trafficking. Growing up in Latin America, Cathy is fluent in Spanish, holds several Master's degrees, and is licensed in two states. She has expertise in EMDR, TF-CBT, Prolonged Exposure Therapy, TBRI, and other modalities for survivors of violent crimes.  She is also Gottman trained to work with couples and relationship issues.
Cathy is passionate about working with survivors of all ages (4-100) involved in natural disasters, violent crimes, such as sex and human trafficking, Military PTSD, and other PTSD or traumas.
Cathy's Specialties:
Ages 4-100
Trauma survivors
Crisis Intervention
Violent crime recovery (PTSD, sex trafficking, violent crime, refugees, etc.)
Couples and relationship issues
Relationship recovery (marriage, family issues, staff/business conflict resolution)
Spanish fluency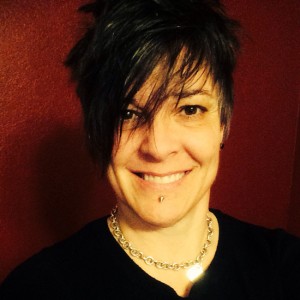 Kristin J. Frederiksen, LCSW
** Kris is available for online sessions
Kris Fredericksen is licensed clinical social worker and native Texan. She earned her bachelor's degree at Texas A&M in psychology and her Masters of Science of Social Work at The University of Texas in Austin. She has extensive experience teaching parents effective discipline methods that builds and repairs relationships with their children. She is sensitive to sexual orientation, culture, race, ethnicity, religious or spiritual affiliation, and has specialized training supporting the LGBTQ, transgendered and gender variant communities. She partners with clients to find viable solutions within their existing framework, skills and abilities to improve their mental and emotional states and life circumstances.
Kris treats symptoms of depression, anxiety, poor self-esteem, ADHD, mood and affect disorders, psychosis, substance abuse, self-harm, family dysfunction, relationship issues, domestic violence, and feelings of helplessness and hopelessness. She uses a variety of techniques such as art therapy, games, role-play, music, projects, toys as well as spontaneous ideas brought in by clients and/or brainstormed in session.
Kris works with children (ages 5 to 17) and families, adults to age 65, and couples. She has been successful at building a trusting rapport and working relationship with most clients including teenagers who are skeptical of therapists and therapy.
Bring yourself as you are, for an assessment intent on addressing the issues most important to you. Kris will walk beside you through your struggles and challenges until you are ready to walk individually knowing you are capable and valuable.
Kris' specialties:
Children ages 5 to 17, adults, couples and families
LGBTQ concerns
Anxiety/depression/mood disorders
Substance abuse
Family dysfunction/relationship issues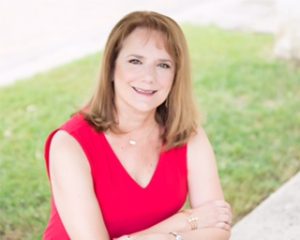 Susan Farris, LCSW
** Susan is available for online sessions
Susan is a Licensed Clinical Social Worker and has been a part of the Bastrop community for over 20 years. Susan is a graduate of the University of Texas School of Social Work. She is a very compassionate therapist with the gift and ability to connect very quickly to clients so that they can begin the changes they desire to reach their immediate goals. Some of her skills include working with sexual abuse survivors who are now in a caring relationship and navigating some of those difficulties that arise from past traumas. She is curious about power imbalances and control and how to repair that in a relationship. Susan works with same-sex couples, too.
Susan likes to work around divorce issues for couples and families. Susan has empathy and works with grief and loss, focusing on finding the hidden strengths that a person has acquired and focusing on positivity and growth.
Some of her treatment modalities include Cognitive Behavioral Therapy (CBT), Dialectical Behavioral Therapy (DBT), Strengths Focused, Solution Focused and Positivity Psychology.
Susan's Specialities:
Ages 17+
Family Conflict
Divorce
Grief
Anxiety
Codependency
Depression
Domestic Abuse
Infidelity
Marital and Premarital
Relationship Issues
Sexual Abuse
Women's Issues
Bisexual
Gay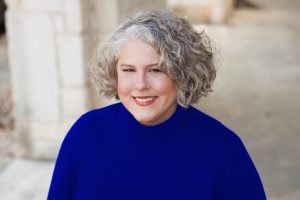 Kelly Pedersen, LPC-S
** Kelly is available for online sessions
Ready to roll up your sleeves and make a transformative shift in your life? Acknowledging that our personal history often obscures rather than informs who we are, Kelly specializes in redefining perception: assisting individuals with trauma recovery & couples with intimacy-rebuilding with insight and useful techniques for bypassing roadblocks. She helps people hone their anger management skills and address the flip side of the coin: initiating the healing process after someone has endured physical, emotional, or sexual abuse. She is trained in EMDR (Eye Movement Desensitization and Reprocessing) as a technique to treat PTSD, and she assesses trauma through the dual lenses of spirituality and culture. She also uses CBT and DBT in her therapeutic processes.
"Stuck" situations require creative solutions! Solving a problem in isolation isn't easy, which is why collaboration with an experienced counselor can prove invaluable. The details of each person's thinking may be varied and unique in every case, but Kelly believes that what is really important is the sense of being enough…sufficient…responsible…capable as yourself…on top of the situation. When the work goes well (which certainly is the intention) the outcome will be the same: an increase in the sense of one's own ability to manage life, and a feeling of growth and empowerment.
Kelly has a clear approach to counseling with people and it relates to what she sees as the ideal outcome of such work. The highest goal, the gold standard of good counseling, is an increase in client morale, a significant growth of feeling competent and confident to work with the feelings and situations that brought you to counseling in the first place. A good counseling relationship has worked when one hears, "You know, I think I can handle this now. I feel a lot better and think I know what to work on and what to do."
As a counselor, Kelly strives to encourage a therapeutic connection that serves as a "secure base", enabling you to challenge your misconceptions about yourself and refocus on your strengths. She believes that accessing new experiences in the context a therapeutic relationship can help us rewire our brains-and our lives.
Kelly an LPC-Supervisor, graduated from The University of Texas -San Antonio with a M.A. in Counseling in 2004. Kelly is a member of American Mensa and founder of the South Austin Pickleball League. In her spare time, she enjoys taking cold water swims at Barton Springs and Deep Eddy.
Kelly's Specialties:
Couples Therapy
Relationship Counseling/Partner Issues
Managing Life Transitions
College Transitions
LGBTQ Coming Out to Parents and Family Issues
Mood Disorders
Geriatric Issues
Christian Counseling
Religious and Spiritual Counseling
Client- Ages 14 and above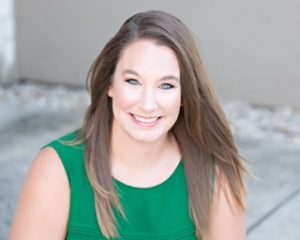 Gina Carlino, LPC
** Gina is available for online sessions
Gina Carlino is a Licensed Professional Counselor. She works with clients who need support while they or their family member has either a dual diagnosis, or is struggling with an addiction such as drug or alcohol abuse. She is passionate about working with families and helping to rebuild trust in relationships. Gina has specialized training in working with couples to enhance their communications.
Gina is a graduate of the Texas State University Counseling Education program. Her work with clients spans a variety of issues, ranging from anxiety, depression, bipolar disorder, grief and loss, and family/relationship issues. She has a special affinity for working with the elderly and their end-of-life issues. If your loved one has Alzheimer's and you need support, then contact Gina Carlino for a consultation.
Areas of Specialty:
Grief and Loss
Aging and end-of-life issues
Alzheimers support
Anxiety
Depression
Bipolar Disorder
Pain Management
Relationship, couple and family issues
Dual-diagnosis
Drug and alcohol abuse