Meet our Providers
Alina Lis, PMHNP
Philosophy of Care
Alina Lis is a board-certified Psychiatric Mental Health Nurse Practitioner with over five years of experience working as a nurse, with the majority of that time spent in inpatient medical oncology/hospice and substance abuse treatment.
Alina earned her Master of Science degree from Walden University after receiving an undergraduate nursing degree from Rasmussen College. Her approach to care is collaborative and client-centered. Her treatment model involves a holistic approach that, besides psychopharmacology, includes spiritual support, dietary recommendations, exercise, and other evidence-based interventions.
Alina creates a non-judgmental, accepting, and empathetic environment where patients feel listened to and understood. Alina believes in treating the whole individual; she strives to create an individualized treatment plan tailored to each unique individual and their life goals.
Education
Master of Science in Nursing
Walden University
Specialties
Anxiety

Depression

ADHD

Anger

Obsessive Compulsive Disorder (OCD)
Brandi Berger Harris, LCMHCS, LCAS
Philosophy of Care
Brandi Berger Harris is a Licensed Clinical Mental Health Counselor Supervisor and a Licensed Clinical Addiction Specialist in the state of North Carolina with over 12 years of experience. Brandi has experience with children, adolescents, and adults looking for support with depression, anxiety, post-traumatic stress disorders, and addiction.
Brandi completed her Bachelor of Arts in Psychology from Rutgers University and received her Master of Arts in Clinical Counseling Psychology from LaSalle University. She utilizes an eclectic approach when working with clients including cognitive-behavioral, person-centered, solution-focused, motivational interviewing, and relational therapies.
Brandi wants to be there to help support you on your journey of self-discovery and dealing with your daily stressors. She believes everyone can improve their sense of well-being with proper support, and she seeks to develop a caring and supportive relationship with you in order to identify your strengths and help you meet your goals.
Education
LaSalle University Philadelphia, PA
Master's in Clinical Counseling Psychology
Specialties
Anxiety
Depression
Trauma
Addiction
Mood Disorder
Relationship issues
Stress Management
Eating Disorders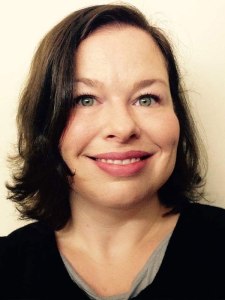 Self Pay Rate: $99
Jessica Fulton, LCSW
Philosophy of Care
Jessica Fulton, LMSW, LCSW, LISW-CP, CCM has been a clinically licensed social worker for almost 10 years, but her journey to helping others began long before then. She is licensed in the states of North Carolina, South Carolina, and Michigan, and is a nationally board-certified case manager. Called to support survivors of trauma, couples, and people dealing with grief, loss, depression or anxiety, she loves helping others. Jessica graduated from Indiana University in 2009 with an MSW, after spending several years working as a case manager in the shelters and treatment centers where people who need support are drawn to find help. Her varied experience includes published research, seminar presentation, and individual, family, and group therapy in varied contexts like the court system, hospitals, and home hospice.
Jessica utilizes strength-based, collaborative, solution-focused approaches in her practice. She wants therapy to be a place where individuals can find a feeling of support and accomplishment as they progress toward their goals. She believes that the individuals who seek therapy already have many of the answers they seek, but need a little expertly-provided help to find them. Jessica uses EFT to help her clients process grief and trauma. She relies on the basic tenets of Rogerian therapy to support her clients by providing a safe, supportive atmosphere so they can grow in their knowledge of themselves, and meet their goals.
If you would like to improve your relationships and find solutions, reach out to Jessica.
Jessica enjoys working with people of various backgrounds, ethnicities, sexual orientations, gender identities, and religious beliefs. All are welcome.
Education
Master of Social Work
Indiana University
Specialties
Trauma

History of Abuse

Stress and Anxiety Management

Depression

Mood Disorders

Life Transitions

Grief and Loss

Management of Chronic Health Disorders, including Chronic Pain

Laila Deane, LCMHC
Philosophy of Care
Laila Deane is a Licensed Clinical Mental Health Counselor (LCMHC) with over 12.5 years of experience assisting adult and senior clients to better manage the effects of poor coping skills, substance abuse, patterns of relationship difficulties, anxiety, ADHD, anger issues, and more.
Laila earned her Master's degree in Mental Health Counseling from Wake Forest University and was a counselor at Meridian Behavioral Health Services in Sylva, NC, a community mental health practice that included facilitating skills classes and individual counseling. Laila especially enjoys working with those who are wanting to get to know themselves better and have better relationship skills. She is an excellent resource for those wanting to establish a good foundation for understanding their own thinking and life values, specializing in dialectal behavioral therapy (DBT) approaches.
Laila knows that many of us have dealt with loss and trauma, and often deal with it by powering through, getting on with life, and focusing on family and career. She wants to remind you that when you don't face your past, it doesn't go away—it just goes undercover. She can help you learn to maintain your daily peace of mind, to be comfortable in your own body, and value your relationships and work. Laila is honored to walk with her clients along their personal journeys.
Education
Wake Forest University
Master's degree in Mental Health Counseling
Specialties
Anxiety

ADHD

Anger

Coping Skills

Substance Use
Robert Seigel, PMHNP
Philosophy of Care
I have been practicing as a Psychiatric Mental Health Nurse Practitioner for 15 years. I specialize in providing psychiatric medication and therapeutic intervention for a variety of Mental Health Conditions such as depression, anxiety, psychosis, mood disorders, substance abuse disorders (SUD), ADHD, PTSD and many others. After serving in the United States Navy for 29 years caring for active duty military personnel and their dependents, I am currently providing psychiatric care in the civilian community for ages 13 years and older. I have years of experience in tele-psychiatry, crisis intervention and outpatient / inpatient settings for a variety of psychiatric and substance abuse disorders.
Education
University of Virginia
Master of Science in Nursing 
Specialties
Anxiety

Depression

Anger

ADHD

Behavioral Issues

Coping Skills

Eating Disorders

Military/Veteran

Obsessive-Compulsive (OCD)

Sleep or Insomnia

Stress

Trauma and PTSD
Sherri Osborne, PMHNP-BC, GNP-BC
Philosophy of Care
Sherri Osborne is a certified Psychiatric Mental Health Nurse Practitioner as well as a Gerontological Nurse Practitioner in the State of North Carolina who has 12 years of experience in working with adults seeking help with medication management for mental health conditions.  She completed her Master's Degree in Nursing from the University of South Alabama along with her post-Master's certificate.  She also received her Bachelor's Degree in Nursing from Winston-Salem State University and her Associate's Degree in Nursing from Guilford Technical Community College.
Sherri utilizes a wholistic approach to mental health conditions. The goal is to ensure that one's physical health has been ruled out as a contributing factor.  Medication is only a piece of providing care and in combination with counseling can be effective in improving a person's quality of life. There is never the goal to dumb and numb someone but to have the least amount of medicine needed to help manage symptoms.  
Sherri seeks to establish a relationship with you that is based on warmth, trust, caring, and integrity in order to promote mental wellness and recovery for you which in turn improves your quality of life.  Every day life can be hard and stressful and having someone there to support you in that journey can mean a lot. Goal is for each day to be the best it can be for you and as your life improves so does the lives of those around you.  
Education
University of South Alabama
Master's Degree in Nursing
Specialties
 Depression

Anxiety

Post-Traumatic Stress Disorder

Grief, Loss, and Bereavement

Substance Use

Pharmacology/Medication Management

Sleep disorders

Stress management

Geriatric psychiatry

Military/Veterans Treatment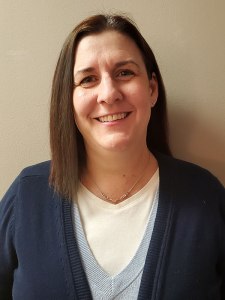 Self Pay Rate: $99
Wendy Krull, LCSW
Philosophy of Care
Wendy C. Krull is a Licensed Clinical Social Worker in the state of North Carolina. She has 20 years of experience in the field of social work supporting individuals with depression, anxiety, grief & loss, domestic & sexual violence, and comorbid medical and mental health issues.  She completed her Bachelor of Arts in Psychology with a Minor in Sociology from The University of North Carolina at Chapel Hill, and received a Master of Social Work from Virginia Commonwealth University.
Wendy utilizes a warm and collaborative approach to her work with individuals and groups, including identification of your strengths and preferences. She joins with individuals in support of their goals and treatment preferences using primarily cognitive-behavioral and solution-focused interventions. 
Wendy will work with you to build a relationship based on mutual respect and empathy. She is sensitive to multicultural issues, and seeks to understand each individual's viewpoint to focus on what is not working and how to improve wellness. She believes that everyone has the ability to grow in meaningful and life-affirming ways, and to create connectivity with self and others.
Education
Virginia Commonwealth University
Master of Social Work
Specialties
Depression

Anxiety/panic

Healthy communication

Relationship difficulties

Aging/senior issues

Grief & loss

Comorbid medical & mental health issues

Adoptive triad

Domestic & sexual violence