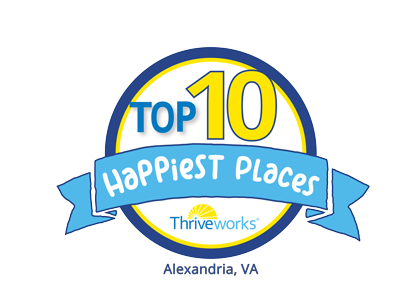 Top 10 Happiest Places of Alexandria, VA
Thriveworks Counseling & Life Coach takes a new approach in fighting depression. Both therapy and medication prove to help depression but research shows that self-care plays a crucial role in alleviating symptoms of depression, including trying new things to boost one's spirit. With that in mind, Thriveworks has nominated the top 10 Happiest Places of Alexandria to encourage those in our community suffering from depression to get out, see new places, try new things and meet new people. Visit these Happiest Places of Alexandria!

Johnny's Luncheonette
617-527 3223
30 Langely Rd.
Newton, MA 02459
Johnny's Luncheonette: A place of welcome and community unity. This iconic restaurant is a Newtown treasure, as the staff is committed to delivering savory breakfast foods (all day), fresh fish caught by locals, soul-soothing coffee, and delicious craft beers. Here, you will find a whole lot of love, attention, and satisfaction. Your belly, your heart, and your mind will thank you every time you pay them a visit.