Meet Our Counseling Staff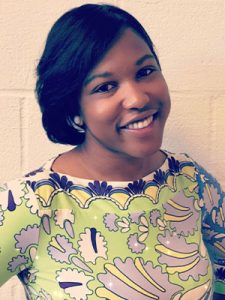 In network with:
In process of being in network with:
Aetna
Anthem
Blue Cross Blue Shield
Beacon Health Options
Carefirst
Cigna
Humana
Magellan
Multiplan
Optima
Tricare
UBH
Self Pay Rate: $65
Alaina King-Harvey, LCSW
If you are experiencing any difficulties in life, one of the bravest things that you can do is seek help. I am here to help you accomplish your goals to live a happy, healthy, and successful life!
Caring for others was introduced early in my life as I witnessed my family support foster youth in their homes, provide mental health services, and develop a nonprofit organization to support underserved populations - in honor of my late grandmother. I assist individuals in need of healing from depression, anxiety, adjustment disorders, grief, and other mood disorders. I have 7+ years of experience assisting adolescents and young adults struggling with the above-mentioned needs, as well as ADHD, oppositional defiance, PTSD, school behavioral problems and conduct disorder. I also appreciate partnering with individuals experiencing daily life struggles and stressors such as relationship conflict, work dissatisfaction, and school or college difficulties. My tailored approach allows me to utilize different therapeutic skills to best 'meet you where you are', to achieve positive outcomes. I strive to foster a safe space that allows you to feel comfortable embracing growth by establishing a helpful therapeutic relationship.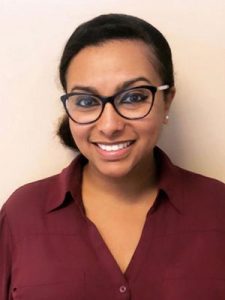 In network with:
BCBS - Anthem;
BCBS - Healthkeepers
Beacon
CareFirst
Cigna
Cigna Telehealth
Harvard Pilgrim
Highmark
Humana
Medicare
Optima
Optum
Tricare
UBH Telehealth
United Behavioral Health (UBH)
In process of being in network with:
Self Pay Rate: $65
Gelila Habte, LCSW
My name is Gelila Habte and helping people is my passion. I have been providing community based mental health services in Fairfax County for the past seven years and consider it a privilege to be in a position to help others. As a Licensed Clinical Social Worker, my intention is to create a safe environment full of empathy, acceptance and unconditional positive regard that allows you to open up and share your story.
I believe that each person is unique and will respond differently to each model of therapy. This is the reason why I provide treatment from an integrated framework, one that utilizes tools and techniques derived from Solution Focused Brief Therapy, Cognitive Behavioral Therapy, and Dialectical Behavioral Therapy. Together we can identify your strong points, develop greater insight, interrupt unhealthy patterns, and enhance coping skills to improve your overall quality of life.
Life can be stressful and at times emotions might overwhelm us, but with the right tools and support you shall overcome every obstacle that stands in the way of your happiness. If you are ready to make changes in your life and get closer to your desired goals, please reach out to me so that we can start the journey together. I look forward to meeting you.
I especially enjoy working with clients struggling with:
Depression
Relationship/Marital Issues
Anxiety
Substance Abuse
Psychotic Disorders
Self-harm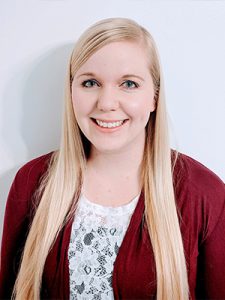 In network with:
Blue Cross Blue Shield/Anthem
Carefirst
Harvard Pilgrim
Highmark
Humana
Medicare
Optum
UBH Telehealth
United Behavioral Health (UBH)
In process of being in network with:
Aetna
Beacon Health Options
Cigna
Magellan
Multiplan
Optima
Tricare
Self Pay Rate: $65
Kristi Gannon, LCSW
Kristi Gannon is a Licensed Clinical Social Worker in the state of Virginia. She received her Master's degree in Social Work from Aurora University in Illinois.
Kristi has worked with diverse adult populations with different backgrounds throughout her career. She has experience treating a variety of issues including, but not limited to, depression, anxiety, mood and psychotic disorders, trauma, and addictions. She is empathic, non-judgmental, and passionate about the work she does with her clients.
Kristi understands that no single approach to therapy works for all people, and therefore integrates a variety of therapeutic approaches, such as cognitive-behavioral, person-centered therapies, motivational interviewing, and mindfulness techniques to help clients achieve their desired goals.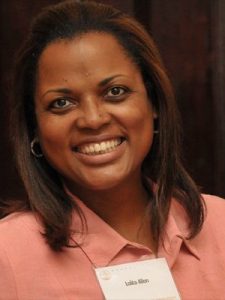 In network with:
Blue Cross Blue Shield/Anthem
Carefirst
Harvard Pilgrim
Highmark
Humana
Medicare
Optum
UBH Telehealth
United Behavioral Health (UBH)
In process of being in network with:
Aetna
Beacon Health Options
Cigna
Magellan
Multiplan
Optima
Tricare
Self Pay Rate: $65
Lolita Allen, LCSW
I am a Licensed Clinical Social Worker with over 20 years of experience working with families in individual, couple and family therapy. I am committed to helping adults and children develop personal/relational skills and strategies needed to build and maintain a positive, meaningful life and healthy relationships.
I received a Master Degree in Social Work from Howard University and am licensed as a Licensed Clinical Social Worker. My specialties include:
Marital/Premarital counseling
Couples healing from infidelity
Premarital counseling
Healing from sexual abuse
Trauma
Domestic/Intimate Partner Abuse (for victims and offenders)
Blended family issues
Grief
Depression
Anger Management
Parenting
Anxiety
Behavioral Issues
Women's Issues
I am passionate about working with anyone who wants to take the first steps to becoming a better version of themselves by exploring therapy and healing. I integrate multiple modalities of practice, including: systems approach, structural family therapy, cognitive-behavioral therapy, and strength based approaches.
In network with:
Aetna
Blue Cross Blue Shield/Anthem
Beacon
CareFirst
Humana
Magellan Commercial
MultiPlan
Optima
Optum
Tricare
United Healthcare
Self Pay Rate: $99
Dr. Anne Cornell, LPC
Dr. Anne Cornell is a licensed professional counselor with over twenty-five years' experience providing a variety of services to children, youth, and families. Dr. Cornell has worked with several behavioral health and child welfare agencies in several states. Dr. Cornell is an advocate of wraparound services and family reunification services. Dr. Cornell has provided training and workshops across the country. She is available for individual and family work across the life span.
Specialty Areas:
Behavior Management
ADHD
Trauma
Survivor Issues
Anxiety
Depression
Stress Management
Developmental Stages
Conflict Resolution
Anger Management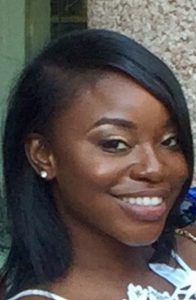 In network with:
Aetna
Blue Cross Blue Shield/Anthem
Beacon
CareFirst
Cigna
Humana
Magellan Commercial
Medicare
Multiplan
Optum
Tricare
Self Pay Rate: $65
Juliet Kwarteng, LCSW
Juliet graduated from Norfolk State University with a Master's in Social Work and is licensed as a Clinical Social Worker (LCSW) in the Commonwealth of Virginia. Juliet is passionate about working with clients facing practical and emotional problems.
Juliet has experience working with adolescents and adults with mental health illness, substance abuse, depression, anxiety, and eating disorders. Juliet also has experience working with children who have experienced trauma, grief/loss, and other issues related to child abuse.
Juliet utilizes eclectic theoretical approaches to include person-centered therapy, crisis intervention, task-centered therapy, cognitive behavioral therapy, dialectical behavior therapy, and solution focused brief therapy. She provides individual, group, and family counseling.
In her free time, Juliet enjoys spending time with her two nieces, traveling abroad, and learning new things.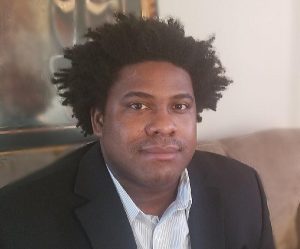 In network with:
Aetna
Blue Cross Blue Shield/Anthem
Beacon
CareFirst
Cigna
Havard Pilgrim
Humana
Magellan Commercial
Medicare
Multiplan
Optima
Optum
Tricare;
UBH Telehealth
United Healthcare
Self Pay Rate: $99
Ihsan Warren, LCSW
Ihsan is a Licensed Clinical Social Worker (LCSW) with over 15 years of experience providing counseling to adolescents, young adults, adults, and couples, in both private practice and in substance abuse programs. He specializes in working with individuals and families dealing with addiction, trauma, grief and loss, depression and anxiety.
Ihsan has specialized training in family therapy and crisis intervention. He enjoys working with all types of personalities and will work collaboratively with you to help you solve challenging problems and overcome stressful family situations.
Ihsan approaches problems from a Strength-Based perspective. He will help you identify your unique capabilities and strengths and help you work with your strengths as a starting point for change. He will empower and motivate you to find your own solution. He also incorporates Cognitive Behavioral and Client-centered techniques to help you achieve your goals.
►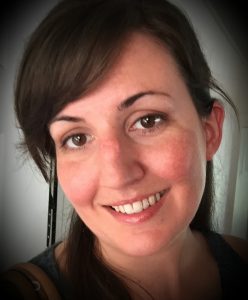 In network with:
Aetna
Anthem
Cigna
Humana
Magellan
Multiplan
Tricare
Self Pay Rate: $65
Shannon Oesch, LCSW
When you are experiencing trauma or stress, you might feel like your life is unraveling. It is my passion to help you get through that trauma/stress and come out the other side feeling empowered and energized. Tools I might use to do that are Person-Centered, Trauma Informed Approaches such as Cognitive Behavioral Therapy, Dialectical Behavioral Therapy or Motivational Interviewing to explore the details of what brings you to therapy.
I began my counseling career working at the Salvation Army Detox facility in Honolulu, Hawaii for a period of 5 years. I also worked in Dual Diagnosis Treatment Facilities and in Mental Health Case Management. I opened my Private Practice in 2012, and for the last 5 years has been helping my patients work on a variety of issues, specializing in trauma, domestic violence, depression and anxiety. I have been a trainer for other therapists for several years and has also served as an expert witness in court cases. My primary areas of treatment include :
Domestic Violence
PTSD/Trauma
Depression
Substance Use
Anxiety
Women's issues
LGBT related issues
Schizophrenia,
Bipolar Disorder
Stress Management
My formal education was at the University of Missouri for my B.S.W. and Hawaii Pacific University for my Master's of Social Work. I am clinically licensed in the State of Virginia.
For self-care, I enjoy going to the gym, dog park and spending time with family, friends and neighbors.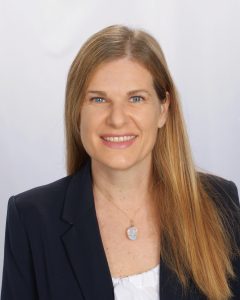 In network with:
Aetna
Blue Cross Blue Shield/Anthem
Carefirst
Highmark
Humana
Magellan Commercial
Multi Plan
Optima
Tricare
Self Pay Rate: $99
Jackie Poper, CLC
I received my Masters in Clinical Psychology from Antioch University in Los Angeles, CA. Afterwards, I did my internship at the Maple Counseling Center in Beverly hills, as well as Private Practice. I am a licensed Marriage and Family therapist in the states of California and Virginia.
I work primarily on relational therapy with both couples and relationship help for one. I help people to recognize how early relational patterns are affecting their current relations and how to gain insight in order to create the relationships they want.
In addition, I ran a bereavement group for two years, which turned into a specialty in grief counseling, which includes anything that a person experiences as a loss. It is not limited to bereavement and can include loss of a job, relationship, home, etc.
I am also a certified life coach and my main specialty in this area is weight loss coaching. I help people to understand the psychological piece that plays a part in weight loss so that they can take a more holistic approach.
In network with:
Aetna
Blue Cross Blue Shield/Anthem
Beacon Health Options
CareFirst
Cigna
Harvard Pilgrim
Highmark
Humana
Magellan
Magellan Commercial
Medicare
Optima
Optum
Tricare
Self Pay Rate: $175
Kathryn Clarke, PMHNP-BC
Kathryn is a graduate of the University of Washington, Seattle Campus. She began her career in nursing in 2001 as a Psychiatric Technician while pursuing a Bachelors Degree in Psychology from the University of Iowa. Kathryn continued her studies in nursing, eventually obtaining her Masters Degree in Nursing in 2015 with a specialty in Psychiatry. She has enjoyed working with both general and acute psychiatric populations, dedicating most of her career as a nurse and nurse practitioner serving the acutely ill and homeless population.
Kathryn especially enjoys working with clients who are struggling with:
Schizophrenia spectrum disorders
Bipolar disorders
Depression
Anxiety
Adjustment disorder
Mood Disorders
Psychotic Disorders
PTSD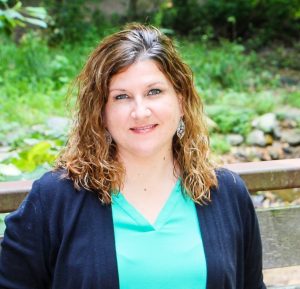 In network with:
Aetna
Anthem
Beacon
Humana
Magellan
Medicare
Optima
Tricare
Self Pay Rate: $99
Lisa Cornelius, LCSW
My core belief: Healing and balance are not only possible, but are the result of counseling that respects every unique human experience while embarking on an introspective journey to uncover the unlimited potential and strengths of each person. While identifying together patterns of behavior that hinder balance, a new freedom and contentment is achieved.
I am passionate about providing a trusting therapeutic environment in which my clients will feel supported and confident in being who they are and expressing their innermost thoughts and emotion. I have been privileged to work with individuals from numerous ethnic, cultural, and religious backgrounds, addressing mental health concerns that are specific to each person's life experience and interaction with the outside world. As a result, my cultural competency and an open-minded approach are central to my work as a therapist. My substantial experience working with the LGBTQ community, particularly with youth in the transitional process of sexuality, coming out and gender identity, has allowed me to develop a deep understanding of the interconnection of culture, religion and sexuality with environmental factors which informs one's internal dialogue. As a therapist, my ultimate goal is to consistently provide a non-judgmental, open, and supportive therapeutic space in which each client can feel comfortable, safe and empowered as we embark on a journey together to facilitate a shift toward healing, growth and overall inner peace.
Specific Areas of interests include:
Depression
Anxiety
Mood Disorders
Relationship Concerns/Co -Dependency/Communication issues
LGBTQ Individuals/Couples/Family
Women's Issues
Self Esteem Concerns
Anger management/Behavior Modification
Life Coaching/Empowerment
Addressing Stress/Life Balance