Meet Our Counseling Staff: Cumming Counselors
---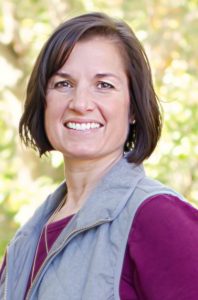 Barb C. Wilson, Ph.D., LPC, CPCS, DCC, NCC
Dr. Wilson has a doctoral degree in Counseling and Student Personnel Services from the University of Georgia. She is a Licensed Professional Counselor and a Certified Professional Counselor Supervisor. She is empathetic and compassionate professional with over 13 years of experience working with children, adolescents and their families in both private and school settings. Barb also has extensive training in telemental health and holds certification as a Distance Credentialed Counselor. Barb's professional career includes working with children and adolescents in crisis in a private setting and over 12 years of experience as a counselor in the school setting. She has traveled across the country to present to other professional counselors and her work has been published several times.
Barb's therapeutic approach is accepting, warm and honest. She incorporates CBT methods, a person-centered approach, and is trained in expressive arts techniques as well. Her areas of expertise include:
Professional Counselor Supervision
LGBTQ
Unhealthy Social Media Habits (use and abuse, cyberbullying)
Trauma/Abuse/Anxiety
Self-harm and Suicidal Ideation
Family Relations (adverse impact of divorce/separation)
Tele-mental health
---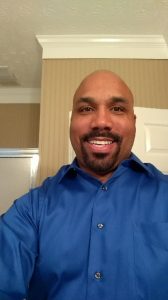 Darrel "Tony" Reynolds, BS, CADCII
Darrel (Tony) Reynolds (BS, CADCII): devoted Substance Abuse Counselor certified in the state of Georgia. He has extensive knowledge in Motivational Enhancement Therapy and Cognitive Behavioral Therapy in the areas of addiction, depression, anxiety, self-medicating behaviors, self-destructive or manipulating behaviors. He has extensive experience with performing assessments, implementing treatment plans, working with adolescents and adults with chronic and dual diagnosis as well as alcohol and substance abuse. Involves examining the problems of substance abuse patients, suggesting health practitioners, including psychiatrists and doctors in the treatment of the patients. Comfortable working in an environment with multi-cultural and socio-economic issues.
Clinical Areas of Specialization:
Life Coaching
SYMBIS- Premarital
Marital Coaching
Anger management
Self-medicating
Manipulative behaviors
Alcohol and Drug Addictions
Working with Youth and Adult Males
Longer Management of self-worth and depression
---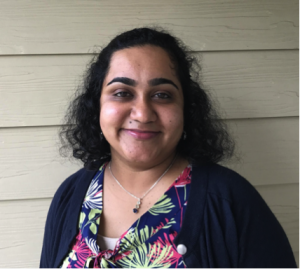 Raj Parameswaran, LPC
Raj Parameswaran received her training at Augusta University where she completed her Master of Science in Clinical Psychology. She has earned a Bachelors in Psychology and a Masters in Applied Psychology from India. In her career she has worked with clients (children, adolescents, adults and geriatric) and families dealing with serious and persistent mental illness and substance use issues. Her work has spanned the spectrum of acute stabilization, residential treatment and substance abuse rehabilitation.
Raj considers being a therapist as a lifestyle and a collaboration with the client to kindle their innate motivation. She believes in enhancing client's knowledge and investing in skill building to address emotional roadblocks. She enjoys being a catalyst in the client's positive change process. She provides compassionate care using CBT, Mindfulness based therapies and Acceptance and Commitment Therapy.
Having been raised in India and moving to the United States has stoked a keen interest in working with clients with diverse cultural experiences. She is a Native Tamil speaker and is fluent in Hindi.
Her areas of specialization include but are not limited to:
Anxiety
Mood disorders
Trauma
Substance abuse disorders
---
Timothy J. Giannoni, Ed.D., M.S., MBA, LAPC
Enjoying more than 25 years in the human services profession, Dr. Timothy Giannoni has acquired a diverse professional and educational background. Possessing advanced degrees in education, psychology, counseling and management, he has provided support to individuals in both direct service practice and in the management of counseling service organizations. Starting his career in a federally funded employment and training program in Florida serving both youth and adults, he transitioned into management and became the president of nationally recognized adolescent youth develop program serving 10,000 students per year. During his authorship of the Excel Program and years in organizational leadership, he completed extensive research in anxiety and depression management and correlates of effective developmental intervention. Living in North Atlanta during the past 13 years, his career path has taken him back to his first passion — individual counseling. As a co-owner of the Thriveworks Marietta practice, he brings the followings areas of service expertise:
(extensive clinical/program development experience: conflict/adjustment support to include crisis remediation, anxiety mgmt., depression, at-risk behavior, parental support)
Adult life change/adjustment
(decision making and pervasive anxiety research, eight years of group and individual career and employment counseling)
(depression, loss recovery, family relations)
Male personal growth support
(mid-life transition, relationship stabilization, anxiety, anger and impulse management) Dr. Giannoni believes counseling relationships begin with genuine interest and concern, and are supported by an ever present focus on positive personal growth. His years of experience have led him to the following conclusions:
Individuals own their counseling therapy
Quality individual therapy provides the opportunity to explore issues central to the person in a safe, professional and supportive environment
Progress or improvement in therapy results from an individual's personal decision to change or explore new thoughts, emotions or behaviors with the support of another
Dr. G is a down-to-earth, light-hearted guy with an extensive resume and passion for serving others in their time of need. Watch the following clip for his personal/professional introduction.
---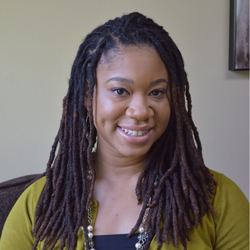 Keisha Brown, LCSW
Keisha Brown holds a master's degree in social work from Barry University in Miami, Florida. Prior to attending Barry University, Keisha completed her Bachelor of Arts in Human Development (with a minor in psychology) at Eckerd College.
Keisha has used the techniques of DBT (dialectical behavior therapy), motivational interviewing and cognitive behavior therapy. Her therapeutic approach focuses on the person-centered and empowerment-focused therapies. According to Keisha's view of counseling, the ultimate goal is to empower each client with the tools they need to improve their quality of life and overall performance, whether it be in the work place, in athletics or in the home.
During her career as an LCSW, she has provided individual, family and group counseling for children, adolescents and adults. Keisha is also a certified Substance abuse professional (SAP) and is qualified to complete DOT SAP evaluations.
When completing a SAP evaluation the following services are provided:
Face-to-face assessment
Recommendations and referrals for a course of education and/or
treatment.
Face-to-face follow-up evaluation.
Development of testing plan with recommendations for continuing
care.
Demographics served include:
Adolescents
Adults
Families
Athletic teams
Professionals
Athletes (pro or otherwise)
Areas of experience include:
Athletic performance improvement
Professional performance improvement
Schizoaffective disorders
Adjustment disorders
Mood regulation disorders
Stress management
Work life balance
Trauma
---