Meet Our Counseling Staff: Cumming Counselors
---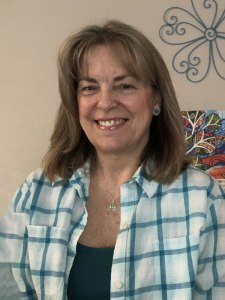 Self Pay Rate: $99
Cheryl Tatangelo, LPC
Philosophy of Care
Cheryl Tatangelo is a Licensed Professional Counselor (LPC) with 20 years of experience providing trauma-informed, therapeutic counseling services to people seeking help with depression/anxiety, self/peer/family relationship concerns, and general life transitions and obstacles. Cheryl completed her Master of Science (MS) in Professional Counseling at Georgia State University.
Cheryl seeks to increase your ability to live your life with more joy and purpose. She will create a personalized treatment plan that meets your specific needs, utilizing collaborative, strengths-based, cognitive behavioral, and mindfulness-focused therapeutic approaches. Together, you and Cheryl will rediscover your values and focus your intentions on what you want in your day-to-day life while learning and utilizing effective coping strategies, to gain greater success facing life's challenges to increase your overall life satisfaction.
Education
Georgia State University
Master's in Professional Counseling
Specialties
Anxiety

Depression

Anger

Coping Skills

Family Conflict

Parenting

Relationships

Self-Esteem

Substance Use

Women's Issues

Spiritual Exploration & Growth
Lasonna Rivers, LPC
Philosophy of Care
Lasonna Rivers is a Licensed Professional Counselor (LPC) who has 12 years of experience connecting with adolescents and adults seeking help with attention deficit/hyperactivity disorder (ADHD), low self-esteem, depression, anxiety, addiction, and grief. Lasonna completed her Bachelor of Social Work (BSW) at Savannah State University and her Master of Arts (MA) in Family Counseling at South University.
Lasonna utilizes cognitive behavioral, strength-based, family systems, mindfulness-based, reality-based, person-centered, and solution-focused approaches to therapy while maintaining openness, building trust, and showing compassion. She feels these are significant parts of the therapeutic relationship which help individuals reach their goals and maintain progress desired.
Education
South University
Master of Family Counseling
Specialties
Depression
Anxiety
Stress Management
Self Esteem
Anger management
Relationship issues
Grief and Loss
Christian Counseling per request
Leslie Nuckolls, LPC, LMHC
Philosophy of Care
Leslie believes everyone faces conflict and difficult situations in their lives at one time or another.  She believes some experiences hit us a little harder than others and we need support in overcoming those challenges.  Dealing with and overcoming those conflicts will allow a person to grow into a stronger more capable person.  
Leslie sees therapy as an empowering opportunity for self-development that provides a person with a safe place to openly express and explore their thoughts and feelings.  She is committed to working with people to help them find mearing and fulfillment in their lives.  Every journey begins with a single step, and finding the right support is the first step.  Leslie is a licensed professional counselor in the state of Georgia and a licensed mental health counselor in Florida. With over a decade of experience working with individuals presenting with a wide range of concerns.
Leslie uses various approaches to help her clients live their best lives.  Approaches included Client Focused Therapy, Cognitive Behavioral Therapy (CBT) and Solution Focused Therapy. 
Education
Master of Science in Mental Health Counseling
Troy State University
Specialties
Anxiety

Depression

PTSD

Trauma

Adjustment

Stress management

ADHD
MeLisa Ford, LPC
Philosophy of Care
MeLisa Ford is a Licensed Professional Counselor (LPC) with over 10 years of experience working as a mental health, substance abuse, and behavioral counselor. She specializes in helping clients of all ages to better cope with a wide range of concerns, including depression, anxiety, relationship issues, parenting problems, bipolar disorder, schizophrenia, substance abuse, emotional disturbances, OCD, and ADHD. She also helped many people who have experienced physical trauma or emotional abuse.
MeLisa received her Master's degree in Counseling Psychology from Troy University. Her counseling style is eclectic—she does not believe in a one-size-fits-all method. She believes in treating all clients with the dignity and respect that they deserve. Her approach combines cognitive behavioral therapy (CBT), dialectical behavioral therapy (DBT), solutions-focused, and person-centered counseling. She takes great care to tailor your dialog and treatment plan to meet your unique and specific needs.
Melisa commends you for even considering counseling services. She knows from experience that counseling represents a major step towards making the changes you want to see in your life. While she can't promise you it will be easy, it will definitely be worth it. She'll help you create a treatment plan that fits your needs and sets your daily life up for success.
Education
Troy University
Master of Counseling Psychology
Specialties
Anxiety

Depression

Behavioral Issues

Coping Skills

Women's Issues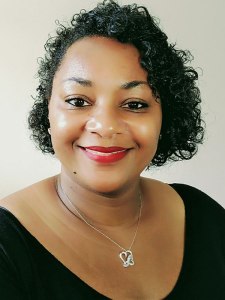 Self Pay Rate: $99
Iesha Lewis, LMFT
Philosophy of Care
Iesha Lewis is a Family and Marriage Counselor licensed in Georgia with over 15 years of experience working as a psychotherapist and life coach. She has worked with clients with a wide range of concerns including depression, anxiety, relationship issues, parenting problems, and career challenges. Iesha has also helped many people who have experienced sexual trauma and emotional abuse.
Iesha's counseling style is warm and interactive. She believes in treating anyone with respect, sensitivity, and compassion, and she does not believe in stigmatizing labels. Iesha's approach combines cognitive-behavioral, humanistic, psychodynamic, and solution-focused counseling. She will tailor your dialog and treatment plan to meet your unique and specific needs.
"It takes courage to seek for a more fulfilling and happier life and to take the first steps towards a change," says Iesha. "If you are ready to take that step I am here to support and empower you."
Education
M.S., Marriage and Family Therapy
Specialties
Marriage and Family Therapy
Relationship issues
Trauma and abuse
Intimacy-related issues
Depression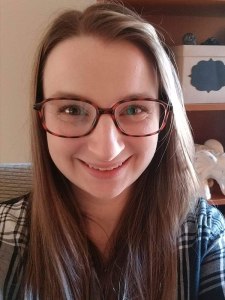 Self Pay Rate: $99
Hannah Funderburk, LPC
Hannah has a Master's degree in Clinical Mental Health Counseling and has been a licensed therapist since 2014. She has worked in a variety of settings with several populations. Her first experience in this field was working in long-term residential treatment for individuals struggling with severe and persistent mental illness. Since that time, she has worked in an inpatient psychiatric facility, residential programs, intensive outpatient agencies, and an outpatient clinic.
Hannah found a passion for supporting individuals and families struggling with substance abuse disorders. In doing this work, she has discovered that many people struggling with addiction also struggle with trauma, mood disorders, and anxiety. The stigma of mental health in our society is often amplified by the addition of substance use, and Hannah continues to find fulfillment in supporting individuals addressing a variety of challenges. 
Hannah believes her role as a therapist is to facilitate people finding their voice and honoring their own inherent ability to heal. She enjoys and appreciates working with diverse populations and people of all backgrounds.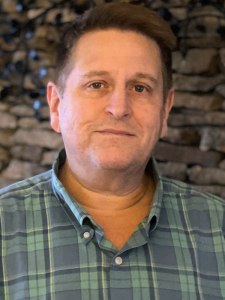 Self Pay Rate: $99
Michael Charnley, LPC
Philosophy of Care
Michael Charnley is a Licensed Professional Counselor who specializes in working with pre-teens, teens, and adults. He assists these individuals with anxiety, depression, anger, relationship issues, behavioral issues, coping skills, family conflicts, life transitions, men's issues, oppositional defiance, parenting, school issues, self-esteem, and stress. "Sometimes issues grow unmanageable over a long time or sometimes it happens quickly," says Michael. "No matter how these issues happen it helps to have someone to listen to and support you through those times."
Michael started working with teens and their families 24 years ago, helping them work through their issues, separately or together, to bring understanding and acceptance back into the relationship. He also works with people of all ages, in both the public and private sectors. Ultimately, Michael's goal is to provide a safe and comfortable environment for my clients where they can slow down and start to take apart those issues piece by piece so they can be better understood and dealt with. He uses many different counseling styles but, ultimately, wants his clients to feel like they are just having a conversation about the struggles in their lives.
"People often ask about being a counselor.  I always answer the same way: It is always interesting and it is a privilege that people allow you into their lives," says Michael. "Just know when those issues arise there are people ready and wanting to help. I hope you will give me that privilege."
Education
Winthrop University
Masters in Education
Specialties
Adolescents

Family Therapy

Anxiety Therapy

Stress Counseling

Depression Counseling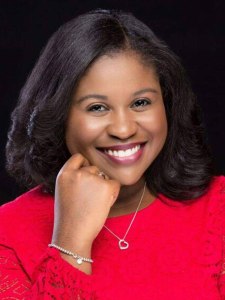 Self Pay Rate: $99
Shontel Cargill, LMFT
Philosophy of Care
Shontel Cargill is a Licensed Marriage and Family Therapist (LMFT) who has been facilitating change for those who are greatly impacted by mental health issues, addictive diseases, and developmental disabilities for 6 years. Shontel has experience working with diverse populations in private practice, community health care, outpatient, and hospital settings. She specializes in marriage and family therapy, couples therapy, and maternal mental health. Shontel also enjoys working with individuals on achieving their personal and professional goals in therapy.
Shontel completed her Bachelor of Science (BS) in Psychology at the University of Georgia and her Master of Science (MS) in Marriage and Family Therapy at Valdosta State University. She likes to consider herself a navigator in her clients' therapeutic process. With a combination of life experiences and therapeutic skills, Shontel provides services that are tailored to meet the needs of each individual client. She truly has a passion and commitment to successfully assisting her clients in having a better quality of life--mentally, physically, and spiritually.
The therapeutic interventions Shontel uses are inspired by family systems therapy, person-centered therapy, cognitive behavioral therapy (CBT), and mindfulness. With a person-centered approach, Shontel facilitates change with her clients in a non-pathologizing and curious way, so that they feel safe to tell their stories. She meets her clients where they are in their journeys, while empowering and encouraging them along the way.
"Our wounds are often the openings into the best and most beautiful part of us." -David Richo
Specialties
Marriage and Family Therapy

Premarital Counseling

Maternal Mental Health

Christian Counseling

Relationships 

Life Transitions

Teen and Young Adult Related Issues

Trauma

Anxiety

Depression 

Grief/Loss

Sexual Issues

Anger Management

Professional Development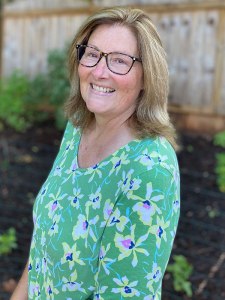 Self Pay Rate: $99
Dorothy Smith, LPC
Philosophy of Care
Dorothy Smith is a Licensed Professional Counselor with 10 years of counseling experience. Dorothy is also a Certified Professional Counselor Supervisor (CPCS) and a member of the Licensed Professional Counseling Association of Georgia. She offers evidence-based treatment services to help with depression, anxiety struggles, substance disorders, addiction, relationship concerns, career concerns, and general life stresses.
Dorothy earned a Master of Arts degree in Community Counseling from Argosy University in 2010. Prior to joining Thriveworks, she worked at the University of North Georgia in student counseling. She has experience working in university settings, private practice, substance abuse treatment centers, both inpatient and outpatient, and community mental health. Her counseling approach includes cognitive-behavioral, solution-focused, and mindfulness.
Dorothy believes learning and change take place in relationships that are forward-looking, genuine, safe, and trusting. She is committed to helping people improve their emotional well-being. In addition to listening to clients' concerns, she educates them on techniques they can utilize to solve problems, manage stress, adjust to life changes, and improve relationships.
Specialties
Anxiety
Depression
Substance Use Disorders
Self-Esteem
Life Transitions
Grief/Loss
Codependency