Meet Our Counseling Staff: Cumming Counselors
---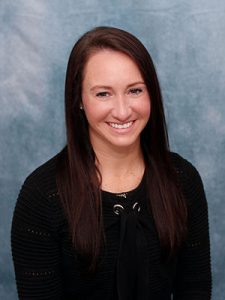 Danielle Barto, M.S., LPC
Danielle Barto is a licensed professional counselor and holds a master's degree from Palm Beach Atlantic University. She received her bachelor's from the University of Central Florida. Danielle completed her clinical internship with one of the most prominent eating disorder treatment facilities in the U.S. Her training also includes crisis stabilization, acute care units, and outpatient treatment within the legal system. She has a passion for working with individuals struggling with body image or eating disorders. Danielle is a warm and personable therapist who uses a psychodynamic approach, while incorporating DBT (Dialectical Behavior Therapy) to work through some of life's most difficult challenges. She believes that each and every one of us deserves the opportunity to live healthy, rewarding lives even while working through the rough spots.
Danielle's specialty areas include:
Eating disorders
Body image
Self-esteem
Emotion dysregulation
Mood difficulty
Personality issues
Self-harm
Trauma/PTSD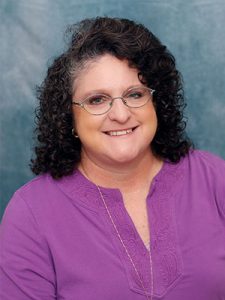 Kimberli Patrick, LPC
Kimberli is a licensed professional counselor with over 27 years of experience counseling children, adolescents, adults, couples and families.  Kimberli's therapeutic approach is client centered. Kimberli believes in adapting to the style that is best for the client.  Kimberli is known for being personable and having a calming affect on people.  Kimberli works with client and/or their family to assist with achieving their personal goals and feeling like they can manage life on life terms. Kimberli works to provide a comfortable and inviting atmosphere to accomplish these goals.
Kimberli's career includes working inpatient substance treatment for adolescents, community mental health, school-based counseling, in home therapy and private practice working with children and their families providing individual and/or family therapy.  Kimberli also has experience working with groups with substance abuse and mental health issues.  Kimberli has worked with a variety of issues in many different settings.
Demographics served include:
Children (3 and older)
Adolescents
Families
Couples
Parents (single and divorced)
Areas of experience include:
Anxiety
Depression
Peer Issues/Bullying
ADHD
ODD
College transitioning
Parenting issues
Behavioral Issues
Trauma
Stress Management
Coping skills
Anger Management
Asperger's
Schizophrenia
Alcohol and Substance Abuse Issues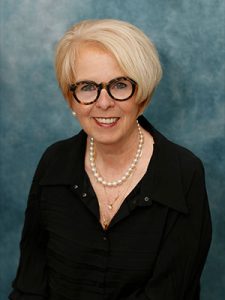 Eileen O'Regan-O'Toole, LCSW
Eileen holds a master's degree in social work from The University of Georgia and has over 30 years of clinical experience in the metro Atlanta area.
Eileen has a gentle and supportive, yet straightforward approach to therapy. She utilizes techniques of cognitive behavioral therapy, object relations, motivational interviewing with an emphasis on client-centered approach. Her empathetic approach to assist people in difficult situations is evident with her client satisfaction. Eileen believes that the ultimate goal of therapeutic intervention is to allow each client to improve the quality of their lives and achieve a healthy, balanced approach to problem-solving.
During her career, she has provided individual, couples and group counseling to adults. Eileen is especially skilled at working with individuals impacted by addiction issues. Eileen has worked with impaired professional programs, eating disorder and substance abuse family programs for over 20 years.
Demographics served to include:
Adults
Couples
Families
Impaired Professionals
Areas of experience include:
Substance Abuse Recovery
Anxiety
Codependency & Family issues with addictions including Eating Disorders: Anorexia Nervosa, Bulimia
Grief Counseling
Adjustment disorders
Mood dis-regulation
Stress management
Impact of Learning Disability with emphasis on Dyslexia
Work life balance
Jo Raphael, LCSW, ACSW, BCD
Jo Raphael, LCSW, ACSW, BCD, works with children, adolescents, adults, and families providing assessment, consultation, and treatment with a calm and warm demeanor. Her professional experience spans over 30 years and she has a passion for building healthy relationships. Jo believes that a therapeutic relationship can be invaluable in understanding ourselves and others. She also believes that "it takes a village" and encourages families to join in the journey and works collaboratively with area professionals.
Jo has focused on treating children with developmental and learning challenges working directly with Drs. Stanley Greenspan and Serena Wieder and has served on the national faculty of the DIR® (Developmental, Individual difference, Relationship-based) Institute. For the past eight years Jo has worked as School Counselor in two different Atlanta area schools with children, Pre-K – eighth grade, using a developmental approach. She continues to learn and grow and has taken intensive courses in Depression, Anxiety, ADHD, Autism, Crisis management and, most recently, Cognitive Behavioral Therapy (CBT).
Jo is a licensed clinical social worker, a member of the Academy of Certified Social Workers and holds a Diplomate in social work. She received her Masters degree from New York University (NYU) with a concentration in clinical social work. She completed a three year post graduate course at JBFCS Institute.
Services:
Individual, family and group psychotherapy (young children – adult)
Autism Spectrum Disorders
ADHD
Anxiety
Depression
Grief/loss/illness
DIR/Floortime Therapy & Social Thinking
Assessment and consultation
School visits/liaison
Parent education
Available for presentations
Supervision
Clinicians seeking state licensing
Clinicians seeking certification in the DIR® method and the Play Project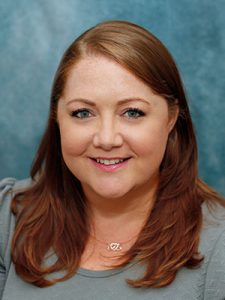 Leah Epelbaum, LPC
Leah is a licensed professional counselor in Georgia and has worked as a therapist since 2013. Leah is light-hearted and able to put a smile on anyone's face but delivers a straight-forward approach in session. Leah strives to create an open environment in each session, providing solutions and empowering clients to make positive changes in their lives and relationships. Leah provides a warm atmosphere, welcoming her clients to be their true self without any judgement or bias. Leah is an advocate of individuals taking ownership of their future and goals, making them whatever they dream them to be.
Leah's training includes working with at-risk populations of youth and adults in a community mental health setting. Leah has extensive experience in conducting multiple assessments for anger, trauma/PTSD, substance abuse, and domestic violence. She is familiar with the foster care system and has supported many individuals through divorce, adoption, and single parenting issues. Leah also has 7 years of career counseling, aiding individuals in honing in on their skills to create focus in their career.
Outside of her career, Leah is the mother of two children. She enjoys outdoor activities, cooking, traveling, and crafting.
Populations Served:
Adolescents
Adults
Individual Therapy
Single Parents
Areas of Specialization:
Adoption/Foster Care
Adjustment Disorders
Anxiety
Behavior Modification
Career Counseling
Depression
Divorce
Domestic Violence
Coping Skills
Empowerment
Grief
Single parenting issues
Trauma
Woman's issues
Work/life balance
Timothy J. Giannoni, Ed.D., M.S., MBA, LAPC
Enjoying more than 25 years in the human services profession, Dr. Timothy Giannoni has acquired a diverse professional and educational background. Possessing advanced degrees in education, psychology, counseling and management, he has provided support to individuals in both direct service practice and in the management of counseling service organizations. Starting his career in a federally funded employment and training program in Florida serving both youth and adults, he transitioned into management and became the president of nationally recognized adolescent youth develop program serving 10,000 students per year. During his authorship of the Excel Program and years in organizational leadership, he completed extensive research in anxiety and depression management and correlates of effective developmental intervention. Living in North Atlanta during the past 13 years, his career path has taken him back to his first passion — individual counseling.
As a co-owner of the Thriveworks Marietta practice, he brings the followings areas of service expertise:
Adolescent intervention (extensive clinical/program development experience: conflict/adjustment support to include crisis remediation, anxiety mgmt., depression, at-risk behavior, parental support)
Adult life change/adjustment (decision making and pervasive anxiety research, eight years of group and individual career and employment counseling)
Senior support (depression, loss recovery, family relations)
Male personal growth support (mid-life transition, relationship stabilization, anxiety, anger and impulse management)
Dr. Giannoni believes counseling relationships begin with genuine interest and concern, and are supported by an ever present focus on positive personal growth.
His years of experience have led him to the following conclusions:
Individuals own their counseling therapy
Quality individual therapy provides the opportunity to explore issues central to the person in a safe, professional and supportive environment
Progress or improvement in therapy results from an individual's personal decision to change or explore new thoughts, emotions or behaviors with the support of another
Dr. G is a down-to-earth, light-hearted guy with an extensive resume and passion for serving others in their time of need. Watch the following clip for his personal/professional introduction.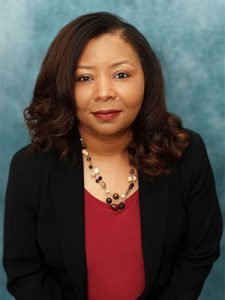 Andrea Gwyn, MA, LPC
Andrea Gwyn has gained over 10 years of experience using her education in community counseling to provide therapeutic services to individuals and families. She is a dedicated professional counselor with extensive knowledge helping clients overcome major depression, anxiety and the burnout that occurs with balancing work and family life. Andrea's goal in the therapeutic relationship is to provide an empathetic, nurturing and supportive environment for her clients to grow and see positive change in their lives. Andrea's areas of specialization include women's issues, chronic illness, and personal empowerment. Clinically she has found much success using the Cognitive Behavioral Therapy as well as Dialectical Behavior Therapy.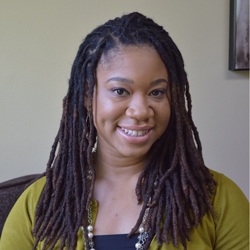 Keisha Brown, LCSW
Keisha Brown holds a master's degree in social work from Barry University in Miami, Florida. Prior to attending Barry University, Keisha completed her Bachelor of Arts in Human Development (with a minor in psychology) at Eckerd College.
Keisha has used the techniques of DBT (dialectical behavior therapy), motivational interviewing and cognitive behavior therapy. Her therapeutic approach focuses on the person-centered and empowerment-focused therapies. According to Keisha's view of counseling, the ultimate goal is to empower each client with the tools they need to improve their quality of life and overall performance, whether it be in the work place, in athletics or in the home.
During her career as an LCSW, she has provided individual, family and group counseling for children, adolescents and adults. Keisha is also a certified Substance abuse professional (SAP) and is qualified to complete DOT SAP evaluations.
When completing a SAP evaluation the following services are provided:
Face-to-face assessment
Recommendations and referrals for a course of education and/or
treatment.
Face-to-face follow-up evaluation.
Development of testing plan with recommendations for continuing
care.
Demographics served include:
Adolescents
Adults
Families
Athletic teams
Professionals
Athletes (pro or otherwise)
Areas of experience include:
Athletic performance improvement
Professional performance improvement
Schizoaffective disorders
Adjustment disorders
Mood regulation disorders
Stress management
Work life balance
Trauma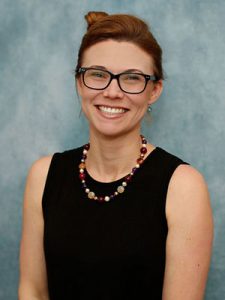 Jennifer Butzen, Co-Director, LPC
Jennifer Butzen is a licensed professional counselor in the state of Georgia. She holds a Master of Science in Clinical/Counseling Psychology from New Mexico Highlands University. She obtained her bachelor's degree from the University of Georgia. Jennifer trained at an inpatient hospital, an outpatient counseling facility, a school based counseling environment and in the legal system with at-risk youth. She has extensive experience with assessment and diagnosis of psychiatric disorders. Recently, Jennifer has been providing individual and family therapy to children, teens and adults in Cobb and Fulton County. Jennifer is an open-minded and compassionate therapist who uses a strengths-based, solution-focused approach to address the challenges her clients are facing. Her approach is to use evidenced-based techniques to help empower her clients to have the confidence to make better life decisions. She incorporates mindfulness and meditation to help individuals establish coping skills they can use in many different circumstances. She also helps clients assess their own readiness for change, and identify the obstacles that are preventing them from making changes and achieving their goals. Jennifer specializes in working with adolescents and adults in both individual and family counseling to help people suffering from:
Depression
Anxiety and stress
Bipolar disorder
Life transitions
Trauma and abuse
Women's issues
Sexual problems
Identity issues
Jennifer has experience working with people of diverse sexual orientations, cultural backgrounds and religious affiliations. She strives to create a trusting and collaborative environment where clients can express themselves honestly without fear of judgment or rejection.