Work with a Christian Counselor in Cumming, GA—Christian Counselors and Therapists
When times get tough, we often feel lost and struggle to find something to grasp onto to pull ourselves out of the rut. For those who practice building strong Christian values, it can be powerful to turn to your fellow worshipers for the support and guidance you need. Christianity can provide someone with happiness, fulfillment, and stability. However, sometimes the challenges we face can be harder to tackle on our own than we think.
Faith is unseen but felt, faith is strength when we feel we have none, faith is hope when all seems lost. –Catherine Pulsifer
At Thriveworks Cumming Counseling, we believe that therapy should have a holistic approach to care, taking the mind, body, and spirit into consideration. That's why we offer Christian counseling! We have ministry-professional counselors that practice with a biblical foundation. This service combines your faith and the principles of counseling to improve your overall mental health and relationships while also building a stronger bond with you and God. To schedule an appointment with one of our counselors, call our office at (770) 224-7008 or book online.
Can Christian Counseling Help Me?
During difficult times, it is important that we turn to God to ask for support and guidance. Although, that does not mean that we can't turn to counseling when we need a little extra help. Asking for help does not make you or your faith weak. Turning to Christian counseling will help you build a stronger relationship with yourself and God in a judgment-free zone.
Our Thriveworks Cumming Christian counselors can help you with many different regions of life. They are here to assist you with working towards an overall better state of being in your personal life, in turn creating stronger bonds with your most important relationships. Our Christian coaches can help you work towards your goals in many different areas, including:
Addiction
Stress
Trauma and PTSD
Anxiety
Spirituality struggles
Substance abuse
Depression
Loneliness
Marital problems
Loss of a loved one
Major life changes
Guilt
Whatever journey you are facing, our highly trained therapists can give you the tools necessary to work through your problems with a caring, Christian approach. Our goal is to help our clients become more connected with themselves through Christ. Trust that there is no shame in seeking professional help and there's no need to worry about feeling rejected for "not having enough faith." Every person, including devout Christians, struggle with these issues and need some guidance along the way.
How Does Christian Counseling Work?
Turning to one's Christian faith or spirituality has proven to help them overcome obstacles in their life. Here at Thriveworks Cumming Counseling, we believe that it is important to consider one's faith and religion when designing a unique treatment plan for them. Our Christian coaches will take your faith, wants, and needs into consideration when crafting the best approach for your care. They are not only experienced but have the skill set necessary to combine your faith with the principles of psychology. Your counselor will use a combination of:
Prayer
Biblical teachings
Education and support
Therapeutic techniques to help you make decisions
Coping mechanisms for serious life events
The use of the combination of these areas will help you build up your spiritual and mental health. Working with our Christian counselors will help deepen your connection in your faith, morals, and values. If you are struggling and you are of the Christian faith, consider working with one of our Christian coaches at Thriveworks Cumming Counseling. Studies show that those who practice a strong religious faith live happier and longer than others. This is just another reason why we offer Christian Counseling opportunities here. We want you to know just how devoted we are to helping you live a happy and healthy life. 
Work with a Christian Coach at Thriveworks Cumming, GA  
Each year, we help people from all different backgrounds who are looking to strengthen their mental wellbeing and strengthen their Christian faith. We are proud to offer you this service and would be honored to work with you on your journey. In addition to helping you with the problem you have at hand, we will help you achieve your optimal spiritual health, which includes:
The ability to love and accept others
Empathy for oneself and others
The capacity to forgive oneself for their mistakes
The ability to experience happiness and spread joy
The importance of providing services to others
The ability to self-reflect on one's sins
If you are ready to take the next step and begin working with a Christian counselor, one of our scheduling specialists can help you find the time that works best for you. We have next-day appointments available, as we are committed to helping our clients as soon as they need it. You can call us at (770) 224-7008 to schedule your appointment or book with us online.
We are happy that you are here and can't wait to help you get started on this journey.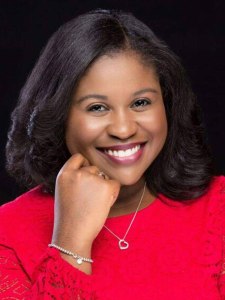 Self Pay Rate: $99
Shontel Cargill, LMFT
Philosophy of Care
Shontel Cargill is a Licensed Marriage and Family Therapist (LMFT) who has been facilitating change for those who are greatly impacted by mental health issues, addictive diseases, and developmental disabilities for 6 years. Shontel has experience working with diverse populations in private practice, community health care, outpatient, and hospital settings. She specializes in marriage and family therapy, couples therapy, and maternal mental health. Shontel also enjoys working with individuals on achieving their personal and professional goals in therapy.
Shontel completed her Bachelor of Science (BS) in Psychology at the University of Georgia and her Master of Science (MS) in Marriage and Family Therapy at Valdosta State University. She likes to consider herself a navigator in her clients' therapeutic process. With a combination of life experiences and therapeutic skills, Shontel provides services that are tailored to meet the needs of each individual client. She truly has a passion and commitment to successfully assisting her clients in having a better quality of life--mentally, physically, and spiritually.
The therapeutic interventions Shontel uses are inspired by family systems therapy, person-centered therapy, cognitive behavioral therapy (CBT), and mindfulness. With a person-centered approach, Shontel facilitates change with her clients in a non-pathologizing and curious way, so that they feel safe to tell their stories. She meets her clients where they are in their journeys, while empowering and encouraging them along the way.
"Our wounds are often the openings into the best and most beautiful part of us." -David Richo
Specialties
Marriage and Family Therapy

Premarital Counseling

Maternal Mental Health

Christian Counseling

Relationships 

Life Transitions

Teen and Young Adult Related Issues

Trauma

Anxiety

Depression 

Grief/Loss

Sexual Issues

Anger Management

Professional Development