Meet our Providers
Thanks for taking your time to read about our counselors! Counseling isn't a "one size fits all" service, and we understand that choosing the right counselor or therapist is a very big decision. At Thriveworks Counseling Charlottesville we're very selective in our hiring process. We aim to bring you the best service possible, provided through a caring staff, highly trained to help with a wide variety of life issues. We hope you'll be able to find the right fit for you!
---
Jennifer Shenk, LPC
My work is rooted in psychodynamic theory that is multifaceted and flexible to serve your individual needs and unique experience. My primary focus is providing a compassionate atmosphere in which you are able to speak honestly as well as be deeply understood and respected unconditionally. In addition, we will use memories, metaphors, symbols, contextual dream analysis, and creative discovery to seek insights into what motivates or compels you. Through this work, we seek not to just merely relieve symptoms, but to also understand who you are, what experiences have shaped you, and to identify emotional "blind-spots"- all for the development of more adaptive and permanent ways of being. From this journey together, we will examine opportunities for you to grow, manage suffering, and seek more beneficial ways of engaging and belonging in your world- leading to a more fulfilling life.
Through the continuous study of the human condition and education in the psychoanalytically-oriented theoretical perspective, I am committed to the steady development of my clinical skills in order to offer the most informed services to you. I am licensed in VA and D.C and graduated with honors with my Bachelor of Science in Psychology and Master of Arts in Counseling from Eastern Mennonite University.
---
Lori A. Richards, LPC, CSAC
Lori A. Richards is a graduate of Liberty University with her Master of Arts in Professional Counseling. She has been involved with counseling for over 20 years, leading groups for caregiver support, eating disorders, sexual assault, grief and loss, self-esteem, behavior modification and substance abuse, Lori interned with the Albemarle Charlottesville Regional Jail, where she worked with the substance abuse community and in the Medical community working with inmates diagnosed with co-occurring and personality disorders.
Lori uses Cognitive Behavioral Therapy, Dialectical Behavior Therapy, and Person Centered Therapy in her work with patients. She embraces the tools of role play, journaling, and mindfulness techniques to help her patients begin to see how they think about themselves and others while offering the space to practice positive dialogue. Lori has presented seminars on forgiveness, grief and loss, and anger management. She continues to grow in her capabilities as she encourages her patients towards sobriety in recovery and/or wellness in everyday life.
---
Cynthia Turnbull Sherman, LCSW
Cynthia Turnbull Sherman is a Licensed Clinical Social Worker with ten years of Social Work experience to compliment her many years serving in the Community Based Health and Human Services Field. She earned her Bachelor's degree in Psychology, with a Minor in Women's Studies, from Potsdam State University and her Master's Degree in Social Work from Syracuse University. Cynthia feels that person centered therapy is key to progressive treatment, and she has a solid foundation in utilizing techniques from Cognitive Behavioral Therapy, Dialectical Behavioral Therapy, Motivational Interviewing, and Solution focused therapy.
Cynthia is known for an honest, caring, realistic, relaxed, and empathetic approach to counseling; helping clients explore ways to make the changes in their lives that will allow them to look forward to the future with hope. Cynthia meets you where you are and works with you from a strength-based, positive and affirming approach to help you achieve your goals.
Cynthia works with a wide range of issues including:
Depression
Anxiety
Emotional Issues
Grief and Loss
PTSD
Family Relationships
Alcohol and Substance Abuse
Sex Offender Treatment
Borderline Personality Disorder
Mental Health Effects from Physical Health Conditions
Eating Disorders
Personality Disorders
Mood Disorders and Mood dysregulation
---
Denise D. Crosson, PhD, PMHNP
Denise D. Crosson, PhD, PMHNP has been a nurse for twenty-five years, a nurse practitioner for nine years, and a nurse researcher for five years. Denise has extensive experience working with both children and adults in hospital, home, hospice, community-based, and outpatient settings. She earned a Masters and Doctoral degree from Virginia Commonwealth University where she was a fellow in the VA-LEND neurodevelopmental disabilities training program, which focused on children and families. In addition, her dissertation research focused on short- and long-term effects of preterm birth on childhood development. More recently, Denise has served the Charlottesville community as a Psychiatric Mental health Nurse Practitioner helping her clients to improve their lives by providing both therapy and medication management services.
---
Jennifer Smith, LPC
Jennifer Smith is a Licensed Mental Health Counselor who has over thirteen years of experience in the field and has a solid foundation in utilizing techniques from Cognitive Behavioral therapy, Schema-Focused Cognitive Therapy, Motivational Interviewing, and Solution focused therapy.
Jennifer is known for a warm, relaxed, empathetic approach to counseling; helping clients explore ways to make the changes in their lives that will allow them to look forward to the future with hope. Jennifer works with clients from a strength-based, positive and affirming approach.
Jennifer earned her BS degree in Clinical Psychology from York College of Pennsylvania, and her MS degree in Mental Health Counseling from Springfield College in Massachusetts. Jennifer works with a wide range of issues including: depression, anxiety, unresolved emotional issues, grief and loss, relational/family concerns, and substance abuse/co-occuring disorders.
Jennifer can also provides faith-based counseling to those individuals that want to incorporate this into their sessions.
Some of her specialties include:
Relational and Marital Conflict
Mood Disorders and Mood dysregulation
Low self worth and/or lack of fulfillment
Addiction
Grief and Loss
---
Judith Carlisle
Judith Carlisle sets herself apart by providing a holistic approach to treatment for her clients. As a Certified Life Coach, Substance Abuse Counselor, Certified Trauma Specialist, Marriage and Family Therapist, Wellness Coach and Registered Massage Therapist, Judith has a wide variety of highly sought-after qualifications that give her a unique ability to provide a multi-faceted approach to working with her clients. She received her Bachelor's Degree in Psycho-Biology from Quinnipiac College, a Master's Degree in Education and Counseling from George Mason University, as well as a Post Master's Certificate in Marriage and Family Therapy from Virginia Tech. Judith also possesses a long history of working with the military community and has received several awards for her work in this field. She has been published in several venues on her passionate advocacy for the Wounded Warrior Policy and focus on reducing the stigma of the more Invisible wounds of war including PTSD, TBI and the addiction that often follows pain management care of this population.
Judith lead's with her heart and follows a practice that integrates neuroscience and mindfulness with her clients. She possesses a strong knowledge base of various techniques such as MI, CBT, and a focus on Resiliency allowing her to individualize care for her clients. Some of her specialties include:
Addiction
Trauma
Life Coaching
Anxiety
Depression
PTSD
Here is Judith Carlisle on CBS 19 Newsplex talking about PTSD: http://www.newsplex.com/video?vid=418571143
---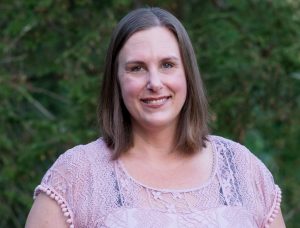 Diana Smith, MD
Dr. Diana Smith is a board certified psychiatrist specializing in general adult psychiatry spanning ages 18-elderly care.
Dr. Smith was raised in Charleston, South Carolina and has made Charlottesville her home for over 12 years. She attended The University of South Carolina and received a Bachelor of Science in Biology graduating Cum Laude in 1997. After spending 4 years working in solid organ and bone marrow transplant services she attended The Medical University of South Carolina in Charleston graduating in 2005 with her Medical Doctor degree.
She decided to pursue a speciality in psychiatry and she was accepted to The University of Virginia Psychiatry Residency where she also served as Chief Resident during her 4th year.
After graduation she worked for the Veterans Health Administration both in Staunton and Charlottesville for 5 years and then as a civilian physician psychiatrist in Wiesbaden Germany, working with active duty Army members and families.
After completion of her work in Germany, she joined the staff of Augusta Medical Center in Fishersville, VA where she works on the inpatient psychiatry unit. She loves working in a community health care, helping people in times of crises find solid ground. Additionally she is an associate professor at the Edward Via College of Osteopathic Medicine and enjoys sharing her passion for psychiatry with medical students during their rotation.
Dr. Smith brings an extensive array of clinical expertise to her practice.
---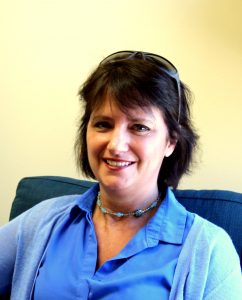 Amy Kite, LCSW
Amy Kite is a Licensed Clinical Social Worker with over 28 years of experience in the fields of social justice and counseling. Amy has worked in a variety of professional environments including centers providing both hotline crisis support and in person crisis counseling. Her work has spanned many different sectors of the counseling field, ranging from a Community Service Board to Intensive In-home work.
Amy is a highly capable and passionate professional enthusiastic about helping her clients find hope, achieve their goal and improve their quality of life. She received her Bachelor's degree in Social Work as well as her Master's degree in Social Work from Virginia Commonwealth University in Richmond, Virginia. She is experienced in helping people of all ages with a wide variety of issues, and her primary specialties include:
Trauma experienced by all ages and genders
Women's issues
Grief and loss
Prevention and treatment of compassion fatigue, specifically where it manifests in the healthcare, mental health, and substance abuse professions
Amy is also very experienced with the LGBTQ community and has a deep passion for working with the Questioning and Transgender populations.
---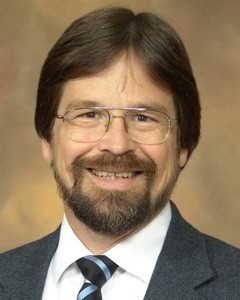 Glen Bowman, PhD
Dr. Glen Bowman is a Licensed Clinical Psychologist with over 30 years of experience. He earned a Ph.D. in Counseling Psychology from the State University of New York at Albany in 1993, with his predoctoral internship at Penn State University.
Glen has provided services in a variety of settings, including college and university counseling centers, outpatient mental health centers, and psychiatric treatment hospitals. His work with adults, children, couples and families has focused on issues related to stress and coping, identity development, sexual orientation, grief and loss, communication and anger management, perfectionism, social anxiety, panic disorder, OCD, depression, and substance abuse.
Glen integrates a variety of counseling techniques into his work, often focusing upon interpersonal relationships, utilizing principles of Cognitive Behavioral Therapy, and identifying individual strengths. He believes people are resourceful and often solve problems intelligently and creatively, especially when supported within the context of an encouraging and therapeutic relationship.
Dr. Bowman can provide comprehensive psychological testing and evaluation, to contribute to a better understanding of an individual's cognitive abilities, personality factors, values, strengths, problem issues, and/or treatment needs. He is a long-standing member of the American Psychological Association (APA).
---
Sharon Davis, LPC
Sharon M. Davis, M.Ed. is a passionate, experienced practitioner with over thirty-three years of practice in a variety of settings and with diverse clients. She works with adults, children, adolescents and families using an eclectic approach tailored to the individual needs of each client. These include both long-term and brief interventions, promotion of healing and desired change in a unique and respectful manner. She has had the privilege of witnessing dramatic transformations in clients with a wide range of emotional, behavioral and adjustment issues.
Sharon received her BA in psychology from Mary Washington College, her M.Ed. in counseling, and completed a counseling practicum from the University of Georgia. She is licensed as a Licensed Professional Counselor (LPC) in Virginia, as an LPC and LMFT in Oklahoma, and is a National Certified Counselor and a National Certified Clinical Mental Health Counselor. Sharon also served a three year term on the Oklahoma Licensed Professional Counselor Board. She is eager to apply her expertise with clients to aid them to heal, improve their quality of life, attain a sense of fulfillment, and learn life skills for the future.
Areas of expertise include:
Children's emotional and behavioral issues including trauma, family adjustments, attention deficits
Play therapy
Eating Disorders
Anxiety and depression
Relationship challenges: couples and families
Trauma therapy using EMDR
Women's issues
Phase-of-life changes, grief, loss and end of life issues
Life stresses, adjustments, and next-step skill-sets
---