Atlanta Counselors
---
Nkechi (Kay) Azike, APRN
Nkechi is a board certified psychiatric mental health nurse practitioner. She holds a bachelor's of science degree in psychology from the University of Georgia, and a master's of science in nursing degree from the University of Alabama at Birmingham, specializing in psychiatric/mental health. She has experience working at the Center for Psychiatric Medicine in Birmingham, AL.
She is passionate about providing comprehensive mental healthcare, combining psychotherapy and medication management. She works in conjunction with counselors to ensure continuity of care. She primarily works with clients with depression, bipolar disorder, anxiety, trauma-related disorders, substance-use related disorders, and psychotic disorders. She is able to see ages 18+.
---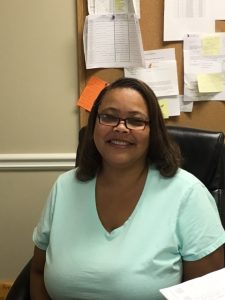 Cecelia Mack, LPC
Cecelia received her Master's Degree in Counseling from George School of professional Psychology in 2001. Cecelia has over 15 years of experience working in the addictions field. She is a firm believer in empowering families to effectively intervene with children who may be struggling with addiction issues, as well as managing the myriad of other dynamics often associated with helping any family member overcome substance abuse problems. Cecelia works easily with both adults and adolescents, and is highly-skilled in working with individuals, couples, and families. Cecelia has lived in the Atlanta area for 25 years, enjoying many strong relationships in the community and within the juvenile and adult justice system, drug courts, the state health and human services system, and local school systems. Cecelia enjoys the outdoors and is also a volunteer at several women's domestic violence shelters.
---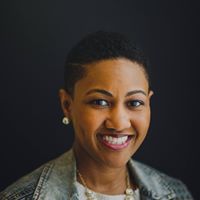 Tenethrea Buffington, LPC
Tenethrea Buffington is a licensed professional counselor in the state of Gerogia and Arkansas. She earned her Bachelor of Science in Human Development and Family Studies and a Master of Science in Counseling from the University of Arkansas at Fayetteville. She also has a post-graduate certificate in marriage and family therapy from the University of Arkansas in Little Rock.
Tenethrea has worked in various environments including: school based mental health programs, outpatient mental health centers and residential treatment. She brings 10 years of clinical experience to her clinical repertoire. Her passion is working with couples, adults, families, adolescents and adults who may be going through tough times or may just feel stuck and ready to move past the pain and experience wholeness and peace.
Tenethrea's theoretical approach to counseling is predominately cognitive behavioral therapy. Tenethrea creates a warm, caring, non- judgmental, motivating and often humorous environment that fosters trust and hope. It is her desire to help clients reach their full potential. Tenethrea is skilled at working with individuals with anxiety, poor self-esteem, anger, relationship problems, communication problems and adjustment problems.
She is also skilled at helping clients with goal setting. Tenethrea has developed creative ways to inspire and motive clients. She believes we all have greatness on the inside. She is there to help you discover that greatness, and to use it accomplish your goals.
---
Alexander Prince, LPC, CAC II
Alex Prince is a licensed psychotherapist with years of experience working with multiple modalities and diversity of clients from the smallest need to the most complicated. Alex has a history of taking clients others shy away from and believes that all clients should be treated according to the goals of the client, not the therapist. It is his determination that no personal beliefs can ever be used to turn away from someone willing to work through their issues. He has worked with hypnosis, mindfulness along with Cognitive Behavioral and other modalities to best serve each client in overcoming barriers to the goals they have set for themselves. Alex does not believe it should ever be the therapist that gives up on a client and utilizing coaching as well as therapy lets the client make the decision as to whether they are going to go to end their treatment. Empathy and the ability to hear the needs of a client are tantamount to the holistic vision of treatment that Alex works toward with his clients. At times Alex uses humor when appropriate to assist clients in learning to find the joy in their life even when facing difficult times. Alex has worked with groups, individuals, couples and families, children, adolescents and adults. The goal is the same for all the treatment settings and clients: guiding the clients through barriers that block what they want to have more of in their life. Alex has a history working in the creative arts and finds that it can sometimes help in situations where the feelings are not ready to be experienced without an avenue that feels safe. Alex has worked with most cultural groups and has experience working with LGBT issues. Working with mental health as it relates to substance abuse is also one of his specialties.
---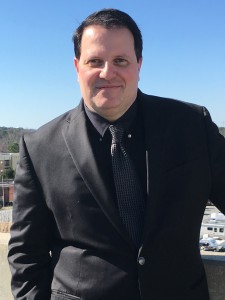 Dr. Michael Marti
Dr. Michael Marti strives to help clients gain awareness of what is keeping them stuck and to help them develop effective, healthier, coping strategies for gaining control in their lives. Reaching out for help and making that initial phone call can be difficult for some people, but feeling stuck in your life, a job or in a relationship that is not working can be even more challenging. Michael has expertise in treating clients who have experienced trauma/PTSD, depression and anxiety disorders. In addition, he provides services for people that struggle with chronic pain, marital difficulties, spirituality, unresolved grief/loss and problems managing anger. If you are struggling with any of these problems, he encourages you to call and make an appointment. His approach to therapy is a collaborative one. Working together, you will focus on identifying your issues, clarifying your goals, reducing symptoms and achieving personal growth. If you are tired of feeling depressed, anxious, or just feeling lost, then call for an initial consult and start focusing on getting better. (Saturday appointments are also available.)
---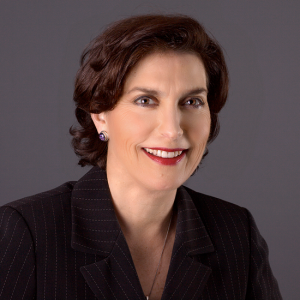 Barbara J. Rubin, Psy.D
Dr. Barbara J. Rubin is a licensed psychologist in Georgia and Florida with more than 25 years of experience evaluating, diagnosing and treating individuals, couples and families. She provides ethically-sound and culturally-sensitive individual and couples counseling to those motivated to step out on the challenging "skinny branches" in life. Dr. Rubin combines insight-oriented and cognitive-behavioral approaches to help clients identify roadblocks to progress and learn necessary skills to help them live with more confidence and competence. Whether healing from loss, looking for pre-marital counseling, seeking more fulfilling work/life balance or trying to feel more comfortable in their own skin, Dr. Rubin helps clients gain forward momentum no matter where their journey may have begun. Specialties also include psycho-oncology (working with cancer patients), counseling for the lesbian, gay, bisexual and transgender communities and their families, and supporting those going through life transitions and approaching significant milestones such as retirement and career transitions. Dr. Rubin is an entrepreneurial leader who has used her expertise in a variety of diverse settings. While working as the country's first in-house psychologist for the Atlanta family court system, Dr. Rubin simultaneously ran a private practice. As a consultant, she provided the first mental health services for nursing home residents on the west coast of Florida, and as a hospital vice president also created the nation's first LGBT dual-diagnosis inpatient treatment program. Dr. Rubin is a member of the National Register of Health Service Psychologists, a member of the World Professional Association for Transgender Health (WPATH) and a member of Psi Chi, the National Honor Society in Psychology. Dr. Rubin holds a Doctorate of Psychology from the Florida Institute of Technology, with a predoctoral internship at the University of Virginia. She holds two master's degrees from Biscayne College – one of which is in family life education. She earned her bachelor's degree in psychology from the University of Miami. Dr. Rubin credits her years playing organized sports and a stint playing professional women's basketball in France with teaching her the power of resilience, tenacity, teamwork and how to handle winning and losing gracefully. Dr. Rubin has written and been quoted in numerous articles. Click here to see them.
---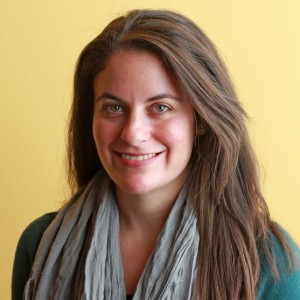 Lisa Shankman, M.S., LMFT
Lisa Shankman is a Licensed Marriage and Family Therapist in the state of Georgia. She works with individuals, couples and families who seek change and have a desire to build upon one's own strengths and resources in tackling life's challenges. Lisa draws upon her experience of providing therapeutic services in clinic, community, partial hospital and private practice settings to provide highly individualized therapy to meet her clients' needs. Lisa completed her Bachelor of Science in Psychology from the University of Florida and received her Master of Science in Marital and Family Therapy from Northwestern University's Family Institute. She maintains a special interest in working with adolescents, young adults and couples, and she utilizes a practical, supportive and integrative approach to therapy.
Lisa tends to draw upon aspects of family systems, cognitive behavioral and psychodynamic theories. She has considerable experience working with those struggling with communication, life transition, self- esteem and family of origin issues.
Lisa recognizes that life throws a lot of curve balls our way. As a therapist, her goal is to help you navigate through life's challenges with more confidence and embrace the you that you want to be!
---
Twilynn M. Jourdain, LPC, NCC
Twilynn M. Jourdain has a bachelor of science degree from Xavier University of Louisiana and received her master's degree in counselor education, specializing in human service counseling, from the University of New Orleans. She is a licensed professional counselor in the states of Louisiana (#2236) and Georgia (#003556) and is also a nationally certified counselor through the National Board of Certified Counselors (NBCC #54749). In 2004, Twilynn was certified by Harvard University in the area of non-profit strategic management. Twilynn has over 20 years experience working in the human services industry. She provides individual, couple, and family therapy in a private practice setting.
She specializes in working with those who suffer from depression, have experienced trauma and abuse, experience anxiety and stress, have communication challenges within their family system, and/or have difficulty in making life transitions. She has extensive experience working with adolescents addressing, self-esteem issues, teaching decision-making and problem solving skills, and working through school related issues. Twilynn also has extensive experience working with the LBGT community. In addition, she conducts training in various areas including adolescent development, solution-oriented and family-focused approaches in therapy, cultural diversity, caring of the care giver, parenting issues, and is also a certified instructor providing training in crisis intervention. She trains in business, school, and clinical settings.
Twilynn's goals and approach to her work stems from the belief that everyone wants to live at their full potential and they don't always know how.
We all at some point or another need help or support in doing so. Clients drive the treatment process because it is all about and for them. She sees herself as the facilitator of bringing out hidden individual and/or family strengths that are being under-utilized, therefore preventing a client's ability to live their best life. Understanding self-worth and reprogramming maladaptive thoughts and behaviors are keys to a positive outcome. She looks forward to participating in a process with clients where everyone comes out a winner. Treatment modalities and techniques utilized are adapted to the needs of the client to best ensure success as a result to treatment. One size does not fit all because we all are unique and special.
---
Harrison Davis, LPC
Dr. Harrison Davis is licensed as a Professional Counselor in Georgia. With over 15 years of clinical experience, he offers insight, possibilities, and strategies for improving your world. His aim is to help adults and older adolescents who wish to overcome excessive worrying; bitterness, heal wounds from the past, combat self defeating thoughts and behaviors, and improve relationships with others.
Dr. Davis works effectively with individuals, couples and groups who desire a change within their lives.
Regardless of your personal goals, Dr. Davis brings with him experience, knowledge, and compassion. With a Ph.D. in Counseling from the University of Arkansas, Dr. Davis is prepared to offer you specialized skills in facilitating growth and change. His clinical experiences are diverse as he has work in community mental health agencies, university counseling centers, substance abuse clinics, and private practice. Dr. Davis utilizes a multifaceted approach to helping others feel triumphant, connected, and encouraged. He relies on principles associated with person-centered, cognitive-behavioral, and reality therapies. Overall, Dr. Davis wants to help you to live the life that you were meant to live.
---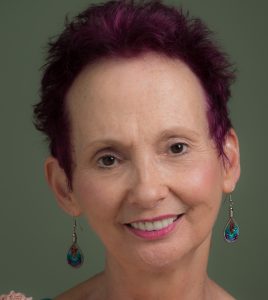 Deborah McColl, LMFT
It's hard being human. How do we get through life's most challenging experiences – those of loss, whether it is the loss of a cherished dream or expectation, loss of our self-image, loss of connection with someone close to our heart, loss due to a prolonged illness, loss of our childhood from early abuse, loss of a loved one though death or through the end of an intimate relationship? How do we understand and manage the pain that arises in our lives?
Seeking happiness is not self-indulgent. In fact, I believe that growing towards true happiness is our personal responsibility as human beings. What do you most value? Are your aspirations and actions in sync with what brings you true happiness? What might be impeding your path?
My goal is to help you find the answers for your own unique self.
---