Team Thriveworks Richmond
---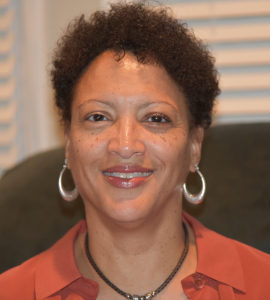 Toni Davis, LPC, NCC
Toni Davis is a Licensed Professional Counselor who is nationally certified. She earned her Bachelor's Degree from the University of Virginia and her Master's Degree in Counseling from Johns Hopkins University.
"At some point in our lives, we all experience problems we just can't handle on our own. Sometimes psychological issues such as anxiety and depression can be an underlying cause of physical ailments. Whether you are experiencing relationship issues, job stress, loss of job, home or loved one, a general sense of discontent or lack of connection, or have had trauma in your life, it's okay to ask for help. In fact, asking for help is a sign of strength not weakness. First, I will listen to you with empathy and without judgment. Then, I will help you fully explore what's causing you trouble and develop a plan for improving your life."
Toni has experience treating adults of all ages and couples primarily using cognitive-behavioral, solution-focused, and person-centered therapy. She is also in training for EMDR Therapy, which is used to treat trauma, and has training in the Gottman Method for couples.
Toni is a native of Virginia who is very happy to be back in the Old Dominion after six years in Ohio! In her free time, she enjoys cooking, exercise, yoga, reading, and spending time with her family and two dogs.
Toni helps with:
Anxiety
Depression
Relationship issues
Grief and loss
Trauma
Life changes/transitions
Stress management
Self-esteem
Divorce/separation
Family conflict
---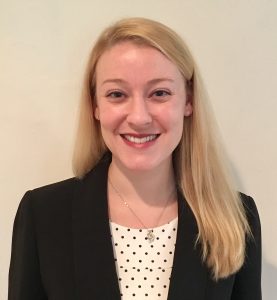 Ashley Costello, LPC
Ashley is a Licensed Professional Counselor (LPC) in Virginia. She received her undergraduate degree from The College of William & Mary and her Master's of Education & Human Development in Clinical Mental Health Counseling from The George Washington University. Ashley is a firm believer in people's potential for change and growth. She is passionate about helping clients feel empowered, more focused, and more energized to tackle their problems.
Ashley uses a person-centered, strengths-based approach, treating each client individually and holistically, depending on each client's needs. Ashley values evidence-based therapies that are demonstrated to improve mental health, such as cognitive behavioral therapy, dialectical behavior therapy, and solution-focused brief therapy. She offers culturally competent services that promote personal growth and overall well-being via individual and group counseling.
Ashley has experience working with adults with mental illness, substance abuse, depression, anxiety, trauma, grief and loss, relationship issues, stress management, and other issues related to life transitions.
In her free time, Ashley enjoys taking trips to the beach, going hiking and camping, and spending time with her family, friends, and dog.
---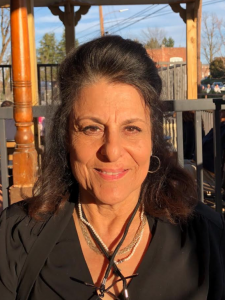 Hope Bagley, PhD, LCP
I am very excited to have recently joined the Counseling group at Thriveworks. I have been practicing as a Psychotherapist for 35 years, both in public and private practice. I received my Doctorate in Clinical Psychology in 1998. I went on to receive a post doc in Clinical Neuropsychology from Fielding University in 2010. I currently am a Licensed Clinical Psychologist, with a Post Doc in NeuropsychologyTesting. I specialize in treating adults through the life span, primarily using a Psychodynamic psychotherapy approach, multi-generational family systems theory, while also using other adjunctive therapy approaches, such as, Brief Solution oriented Therapy, Cognitive Behavior Therapy, and Neuropsychology Testing. Lastly, I have a specialty in testing adults and children for ADHD. I am Looking forward to sharing my skills and experience as a member of the Thriveworks team.
---
Emily Tyre, LPC
I believe that each client has the capability to provide self-care to enhance their individual well-being once they are provided with the appropriate "psychological tools" to place in their wellness tool belt. Emily G. Tyre received her Master's degree in Counseling Education from Florida A and M University in Tallahassee, Florida in 1998 and is a Licensed Professional Counselor, active in the state of VA and North Carolina. Emily has over twenty years of experience providing Cognitive Behavioral Therapy to individuals, couples, children, families and groups. Ms. Tyre has also worked with the military population providing brief, Solution-focused counseling to service members and their families on a military installation. Prior to that, Emily worked in a hospital, assessing the needs and making referrals for appropriate mental health care for patients of all ages. Her areas of expertise include working with clients through crises and trauma, offering bereavement and grief support, working with blended families and providing counseling and support to those diagnosed with and being treated for Affective Disorders. Ms. Tyre recognizes the potential in each individual and allows opportunities for positive and effective change and continual growth in areas that a client may feel overwhelmed or "stuck."
Emily especially likes to work with those seeking help with:
Cognitive Behavioral Therapy
Adjustment Disorders
Blended Families
Relationship Issues
Military/Veterans issues, including Crises and Trauma
Bereavement and Grief
Life Transitions
Women's Issues
Brief, Solution-Focused Therapy
---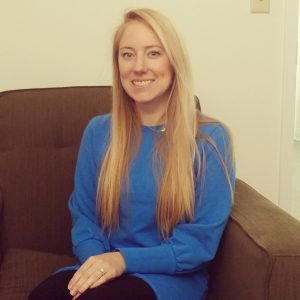 Meredith Reed, LPC
Meredith is a Licensed Professional Counselor. Meredith graduated from James Madison University as a "double duke," receiving her Bachelor's of Arts in Psychology and her MA, Ed.S in Clinical Mental Health Counseling. Meredith has extensive history working with children, adults and families dealing with depression, anxiety, crises, life challenges and trauma. Meredith is a Strengths-Based counselor, utilizing Cognitive Behavioral therapy, Solution-Focused therapy, and Person-Centered approaches. Meredith is a firm believer in creating a mutual respectful and trusting therapeutic relationship in order to support clients in reaching their goals.
Meredith is originally from New Jersey. She came to Virginia for school and never went back! In her spare time, Meredith enjoys spending time with family and friends, cooking, listening to music and spending time with her pet.
---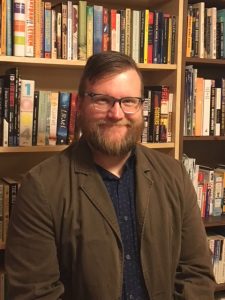 Nick Smith, MA, LCSW
"I have 10 years of experience after graduating from New York University with a Masters in Social Work. I began working with the serious mentally ill criminally involved individuals with an in home treatment model designed to assist in recovery. I then transitioned to the emergency room at Bellevue Hospital where we, as a team would work to assist those in crisis. In addition I have had a practice in which I provided years of individual therapy for a number of conditions including depression and anxiety as well as psychosis and personality disorders. It is my belief that each individual carries a strength that allows them to continue however at times it is helpful to have a therapist to realize those strengths and use them to overcome the difficulties. Relying on a approach that leans heavily a dialectical process my goal is to assist individuals and couples to reach their full potential and thrive."
Some of Nick's areas of expertise include:
Anxiety
Depression
Self Harming
Substance Abuse/Use Disorder
Life Transitions
Relationships
---
Ellen Morgan, LPC, CSAC, SAP
Ellen Morgan is a Licensed Professional Counselor who is nationally certified. She earned her Bachelor's of Arts degree in Psychology from Wake Forest University prior to graduating with a Master's in Pastoral Counseling from Marymount University.
Ellen has also earned her certification as a Nationally Certified Counselor, Certified Substance Abuse Counselor, and Certified Advanced Alcohol and Drug Counselor.
"I strive to treat the whole person. I work towards this by fostering an open therapeutic environment that supports the discussion of the life stressors and changes. By encouraging self-exploration through the therapeutic process, confidence in your abilities to use healthy coping skills in various situations grows."
Ellen helps with:
Substance Abuse
Anxiety
Depression
Dual Diagnosis
Coping Skills
Life Transitions
Divorce
Relationships
Women's Issues
Self-Harming
Throughout her career, Ellen has worked with individuals to empower them to enact positive changes in their lives. She has gained experiences working with various issues, including substance abuse, women's issues, and grief and loss
throughout the lifespan. Ellen has worked primarily with adults and utilizes cognitive behavioral therapy, as well as holistic therapy.
---
Ashley Crouch, LPC
Ashley Crouch is a Licensed Professional Counselor who is nationally certified. She earned her Bachelors Degree at Randolph-Macon College. Ashley continued her education at Ashland Theological Seminary, where she received a Master's degree in Mental Health Clinical Counseling.
Ashley is a strengths-based counselor; she uses Cognitive Behavioral Therapy, Dialectical Behavioral Therapy, and Person Centered approaches.
"Life's journey can be overwhelming and frustrating. There is no shame in reaching out for support to cope with various life stressors. My goal is to provide a comfortable, non-judgmental environment, with 100% confidentiality. I have an extensive multi-cultural background and have experience working with couples, adolescents ages 11-17, and adults. It would be my pleasure to be a source of support and guidance for you."
Ashley helps with:
Anxiety disorders
Depression
ADHD
Anger management
Adolescent sexual offending
Family dynamics
LGBTQ
Marriage
Parenting Problems
Oppositional defiance
Phase of life problems
Pre-Marital counseling
Self Esteem
Spirituality
Sex disorder/dysfunction
Women's Issues
Conduct disorder
---
Anita Stoudmire, LPC
Anita Stoudmire is a Licensed Professional Counselor. She earned a Bachelor of Science Degree in Sociology from Virginia Commonwealth University and a Master of Arts in Professional Counseling from Liberty University. She is passionate about helping people discover their potential for unlimited joy and happiness regardless of their life circumstances. Anita creates a safe, non-judgmental environment for clients to express themselves completely. She is skilled at building a therapeutic rapport based on mutual trust and respect and uses innovative ways to cope with problems and issues as they arise.
Anita utilizes Cognitive Behavioral Therapy and Solution-Focused Brief Therapy with clients. She seeks to empower clients to be able to make informed decisions. She believes that we all have the power to make good decisions.
Change is something that many people either fear or embrace. Everyone will experience some form of change at one point in life. Whether you are getting married, becoming a new parent, going through a divorce, retiring from our job, sending kids off to college, or experiencing the death of a loved one or spouse - everyone will experience some form of transition in life. Anita assists people in making sense of these transitions in a healthy and productive way.
I am a single mother to three wonderful teenage children, and an avid animal lover and world traveler. I have a background in Christian Counseling and if desired can apply biblical principles within therapy. I also love to utilize art therapy, music therapy, journaling, affirmations and bibliotherapy with my clients. I look forward to helping you to become the best version of yourself that you can be.
Anita helps with:
Adults
Couples
Families
Pre-Marital Counseling
Marriage Counseling
Divorce Recovery
Anxiety Disorders
Women's Issues
Self-Esteem
Working Mother
Body Image
Relationship Concerns
---
Connect with a Richmond Counselor today at 804-554-0356, to set up your first session and start the process to change.