Pflugerville Counselors and Coaches
Click here to find out if our providers take your insurance.
---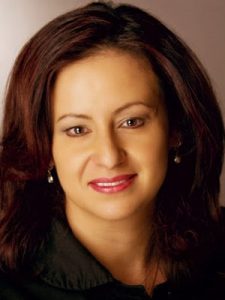 Deissy Rosenbaum, LMFT
** Deissy is available for online sessions
Deissy Rosenbaum is a Licensed Marriage and Family Therapist. She earned her bachelor's degree in Psychology in Colombia, South America, where she was born and raised. She completed her master's degree in Counseling Psychology with a specialization in Marriage and Family Therapy through National University of California, as well as a master's degree in School Counseling through University of Phoenix in Las Vegas, Nevada. She is a licensed MFT in the states of Nevada and Texas.
Deissy has experience working in mental health for more than five years, working with children, adolescents and adults. She specializes in couples therapy through Emotionally Focused Therapy (EFT) and trauma-recovery through Eye movement desensitization and reprocessing (EMDR) and Parts Psychology, as well as depression and more specifically, postpartum depression. She has experience with multicultural issues and cultural adjustments being an immigrant herself and has experience conducting immigration evaluations for legal hearings and procedures. She has also lived and worked on three continents: North and South America and Asia. Therefore, she also has experience working with different Hispanic and Asian Populations. She is fluent in Spanish and English.
Deissy believes in a holistic approach to therapy being Person-Centered, culturally sensitive, and of a systemic perspective. Therefore, her approach goes beyond the focus on the mental state of the person and also considers the systems that surround them like relationships, environment, spirituality, culture, and language to name a few.
Deissy's Specialities:
Clients Aged 10 years and older
Adolescents
Couples
Families
PTSD/Trauma
Depression to include Postpartum Depression
Anxiety
Couples counseling
Relationship counseling
Anger management
Crisis management
Click here to find out if this provider takes your insurance.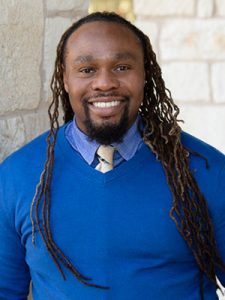 Terry Edwards, LCSW
** Terry is available for online sessions
Terry Edwards Jr. is a Licensed Clinical Social Worker who graduated from Ohio State University in 2008 with a MSW degree.  Terry spent 2 years at Florida State University before transferring to Ohio State University and completing his Bachelor of Arts in Criminology and Psychology in 2004.  Terry also received his Addictions Certificate from the University of Michigan in 2015.
After graduating from Ohio State University, Terry moved back to his hometown of Detroit, MI where he was Licensed and practiced as a Social Worker.  Terry has worked in several roles as a Therapist, Crisis Manager, and Adjunct Professor, which has allowed Terry to garner an array of knowledge and expertise in issues and concerns that affect everyday people in everyday life.
Terry has focused his career directives on the enhancement of interpersonal and intrapersonal principles and values in order to promote clinical solutions to multifaceted problems in society.  His experience working with individuals and families has promoted a dedication to try to understand, assist, and evolve the emotional, mental, and physical well-being of human development at all stages in life.
Terry's areas of specialty:
ADHD
Depression
Substance Use
Crisis Management
Trauma
LGBTQIA
Relationship Issues
Men's Issues
Occupational/Academic
Children's Issues (7+)
Teenager/Adolescence
Cultural/Ethnic
Bipolar
Click here to find out if this provider takes your insurance.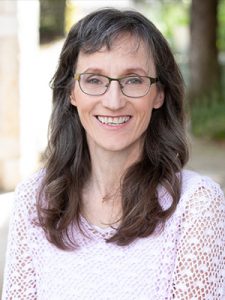 Annette Kauffroth, LCSW
** Annette is available for online sessions
Annette Kauffroth is a Licensed Clinical Social Worker (LCSW) who enjoys creating a safe place for clients to navigate and explore life's challenges. She feels she can help her clients develop helpful strategies through mindfulness, exploring core beliefs, reframing challenges, and honoring values.  Annette truly enjoys helping people discover and align their lives with their authentic selves. Annette also is passionate about working with couples to improve communication and develop emotional intimacy and healing. Additionally, she has a gift for working with teenage boys on a multitude of issues.
Annette graduated from UT School of Social Work and has experience in inpatient and outpatient behavioral health working with bipolar disorder, depression and anxiety. Annette began her professional life as an engineer and switched careers to follow her passion of working with people. Her areas of specialty include:
Adolescent counseling
Aging and end-of-life issues
Anxiety
Bipolar Disorder
Couples Counseling
Depression
Divorce/Blended family issues
Grief and Loss
Relationship issues
Transition
Work life balance
Women's issues
Click here to find out if this provider takes your insurance.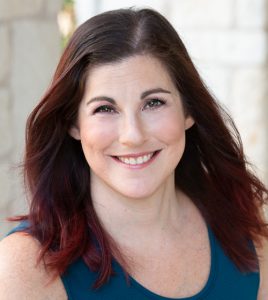 Jenny Beauchamp, LCSW-S
** Jenny is available for online sessions
Jenny Beauchamp is a Licensed Clinical Social Worker and supervisor. She earned her Master's Degree in Social Work at New York University. Jenny is warm, compassionate and non-judgmental. She is committed to developing safe and trusting relationships with her clients and working with them to achieve their self-identified goals. She uses a diversified approach specific to the needs of each client and is able to affect positive change and growth.
Jenny has worked with diverse populations throughout her career. She has provided extensive grief counseling and has worked with counseling clients through various medical issues. Jenny has particular experience around aging concerns, death and dying issues, plus grief and loss. She works with anxiety, depression and bi-polar clients. She has an affinity for teens with gender identity and LGBTQ related concerns. Jenny also has experience with adoption home studies and the anxiety and concerns surrounding adoptive families.
Jenny's Specialities:
Ages 14+ older
Couples, individuals or families
Family Systems
Crisis Management
Anxiety/Depression
LGBTQIA ally
Polyamorous and kink friendly
Healthy sexuality
Chronic pain
Difficulties with conception and postpartum issues
Grief and loss
Divorce/blended family issues
Click here to find out if this provider takes your insurance.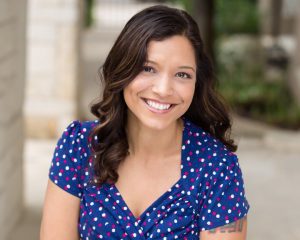 Nichdali "Grichell" Pelizzari, LMFT
** Grichell is available for online sessions
Grichell Pelizzari is a licensed marriage and family therapist with specialized training and experience in trauma, child and adolescent counseling, and the needs of active and veteran families, children and the service member. She has certifications in Cognitive Behavioral Therapy, Cognitive Processing Therapy, and Trauma Focused CBT.
As a therapist, Grichell believes that everyone has the power within themselves to grow and find solutions to problems in their lives. Using client centered, solution focused techniques she will assist you to better understand the emotions and behaviors affecting your current situation. Grichell, utilizes humor, art, play, mindfulness and many other holistic techniques to better serve your needs.
Grichell graduated from St. Mary's University in San Antonio, TX with her Masters in Marriage and Family Therapy, and completed her Bachelor of Psychology at Regent University in Virginia Beach, VA. She is bilingual in Spanish and can provide online video Telehealth services.
Clinical Specialties:
Marital & Premarital Counseling
Relationship Issues
Family Conflict
Couples and Family Therapy
Child and Teen Therapy
Mood Disorders- Anxiety, Depression, Bipolar
ADHD
Self-Harming
Trauma/PTSD
Deployment & Re-integration
Behavioral Issues
Addictions
Click here to find out if this provider takes your insurance.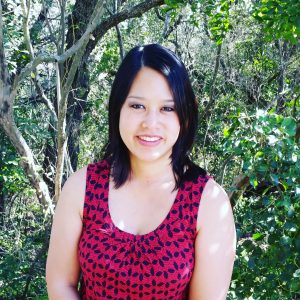 Dr. Angela Ziskis, LP
** Angela is available for online sessions
Dr. Angela Ziskis is Licensed Psychologist. She has lived in the Austin area since 2012 and is a native Houstonian. She earned a Bachelor of Arts degree in psychology at Northwestern University and earned a Ph.D. in clinical psychology at Rutgers University.
Dr. Ziskis enjoys working with adults and adolescents and has clinical experience in a variety of treatment settings, including inpatient hospitals, outpatient clinics, and the Central Texas Veterans Healthcare System. Her approach to therapy is person-centered, that is creating an open and honest environment to get to know you, your strengths, and your struggles. Together, she will create a treatment plan with you that will enable you to use your strengths to achieve your life goals. Dr. Ziskis is trained to provide evidence-based treatments, which include Cognitive Behavioral Therapy (CBT), Dialectical Behavior Therapy (DBT), and Cognitive Processing Therapy (CPT). She often uses components of a variety of therapies to best suit your needs.
Specialities:
Adolescents (Age 13+)
Adults
Anxiety to include Social Anxiety and OCD
Mood- Depression and Bipolar Disorder
Personality Disorders such as Borderline
DBT
Grief and loss
PTSD
Substance abuse and relapse prevention
Click here to find out if this provider takes your insurance.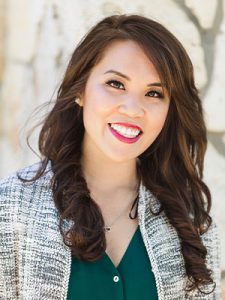 Briana Liu, LPC
** Briana is available for online sessions
Briana Liu is a warm, empathetic, and non-judgmental Licensed Professional Counselor. She is a graduate of the University of Texas with her masters degree in Counseling Education. She strives to create a safe place for each and every client to feel comfortable sharing their story, diving deeper, and feeling comfortable and motivated to try something new to increase well-being. Working from a relational, client centered approach, Bri believes in the importance of developing a strong, authentic therapeutic relationship. She tailors interventions to each individual to help them understand the relationship between their physical body, thoughts, actions, and feelings. Helping reframe supposed deficits to strengths, Bri helps individuals explore, discover, and utilize their own strengths and potentials to better navigate their world and relationships and articulate their needs.
With experience working in higher education, community based outpatient settings, and non-profit clinics, Bri has experience working with a variety of issues and diverse populations of all ages, including teens. As a therapist of color and daughter of immigrants herself, she is passionate about working with underrepresented, minority populations and welcomes individuals of all socioeconomic statuses, racial/ethnic and religious backgrounds, sexual orientations, gender expressions, and gender identities.
Specialties include:
Clients ages 13+
Depression/Anxiety
Interpersonal Relationships/Issues
Cultural/Ethnic concerns
LGBTQ concerns
Life Transitions
Grief & Loss
Trauma
Stress Management
Polyamorous/kink friendly
Click here to find out if this provider takes your insurance.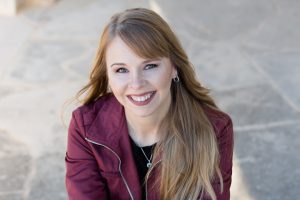 Selena Tyler, LPC
** Selena is available for online sessions
Needing a new way to alleviate distress and emotional discomfort? Selena Tyler is a Licensed Professional Counselor who can teach new ways of thinking, feeling and behaving that can increase overall health and well-being. She has a keen ability to assist those struggling from addictions, plus their family members who are impacted by those same addictions. Selena works with couples on a variety of issues, and is Gottman Level I and II trained for couples work.
Selena focuses on identifying values and learning ways to develop a value-driven life. She can help guide you during difficult situations and to learn new ways of having a different relationship with troublesome situations. Selena does offer mindfulness based skills so you can observe your thoughts and emotions in a more positive light.
Selena is a graduate of St. Edwards University with a Masters in Counseling. Her practice includes working with adolescents, individuals, couples and families.
Areas of specialty:
Anxiety
Depression
Addictions
Couples or Relationship Issues
Substance Abuse
Family Therapy
LGBTQ friendly
Grief and loss
Divorce/blended family issues
Click here to find out if this provider takes your insurance.