Pflugerville Counselors and Coaches
---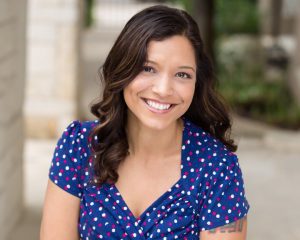 Nichdali "Grichell" Pelizzari, LMFT
Grichell Pelizzari is a licensed marriage and family therapist with specialized training and experience in trauma, child and adolescent counseling, and the needs of active and veteran families, children and the service member. She has certifications in Cognitive Behavioral Therapy, Cognitive Processing Therapy, and Trauma Focused CBT.
As a therapist, Grichell believes that everyone has the power within themselves to grow and find solutions to problems in their lives. Using client centered, solution focused techniques she will assist you to better understand the emotions and behaviors affecting your current situation. Grichell, utilizes humor, art, play, mindfulness and many other holistic techniques to better serve your needs.
Grichell graduated from St. Mary's University in San Antonio, TX with her Masters in Marriage and Family Therapy, and completed her Bachelor of Psychology at Regent University in Virginia Beach, VA. She is bilingual in Spanish and can provide online video Telehealth services.
Clinical Specialties:
Marital & Premarital Counseling
Relationship Issues
Family Conflict
Couples and Family Therapy
Child and Teen Therapy
Mood Disorders- Anxiety, Depression, Bipolar
ADHD
Self-Harming
Trauma/PTSD
Deployment & Re-integration
Behavioral Issues
Addictions
---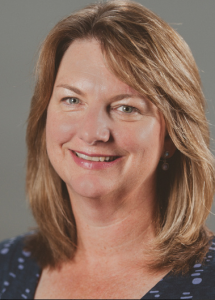 Barbara Corff, LP
Barbara Corff is a Licensed Psychologist and a Registered Art Therapist. She offers individual and family therapy to adults, adolescents, and children. Dr.Corff specializes in working with children and adolescents facing challenging issues, such as depression, anxiety, low self-esteem, divorce, anger, and school problems. She provides family therapy and parent training to improve children's compliance with responsibilities, family unity, and communication and co-parenting skills. Dr. Corff also has several years experience helping adults with life transitions, depression, anxiety, substance use problems, and maintaining healthy living goals.
Dr. Corff is also licensed to provide psychological and development assessments for children, teens and adults. She can provide the psychological assessments only, or include therapeutic treatment after the assessment. Dr. Corff obtained her PhD from Fielding Graduate University and has been in Austin for 14 years. She has the additional training as a Registered Art Therapist and uses art therapy as needed for her child and adult clients alike.
With Dr.Corff's training in a variety of therapeutic techniques, such as Cognitive-Behavioral and Motivational Interviewing, she can suggest strategies to manage feelings, challenge negative thoughts, and change unwanted behavior and habits. By using art in therapy, she can also offer an alternative method for self-expression and exploration.
Specialties:
Psychological Assessments
Child and Adolescent therapy
Family therapy
Parenting skills training
Anxiety
Depression
Co-parenting through divorce
Self-esteem issues
---
Cristy Pierce, PsyD, LP, BCBA
Dr. Cristy Pierce is a licensed psychologist and board certified behavior analyst. She obtained her doctorate degree in health psychology from the Georgia School of Professional Psychology and completed the online behavior analysis program at the University of North Texas. Dr. Pierce provides a range of treatment services including psychological assessments, psychotherapy, and applied behavior analysis.
For clients seeking a full service psychological assessment report, Dr. Pierce can complete formal testing for many reasons including autism and ADHD evaluations, behavior problems, general personality and emotional functioning, cognitive and dementia evaluations, intellectual functioning, disability evaluations, neuropsychological screening, and others. When scheduling an assessment, please provide information regarding the purpose of the testing. Note that Thriveworks does not provide assessments for forensic/court-ordered assessments or child custody evaluations.
In addition to providing thorough assessments for clients of all ages, Dr. Pierce is also trained as a board certified behavior analyst. She can assist with changing challenging behaviors and frequently incorporates parent support in developing behavior management strategies for clients ages 3+. As a health psychologist, Dr. Pierce has a passion for working with young adults who are newly diagnosed with serious medical or mental illness. She also provides support to their families related to managing this disability. She can help them overcome the depression that frequently accompanies new diagnoses and help them to overcome these barriers so they can live the life they want to live.
Dr. Pierce works in both the Cedar Park and Pflugerville offices. Intakes, psychotherapy, and applied behavior analysis is offered at both locations. All testing is completed at the Cedar Park office.
Psychological assessments:
Autism evaluation
ADHD evaluation
Behavior problems
Personality and general emotional functioning
Intellectual functioning
Disability evaluations
Neuropsychological screening
Psychotherapy for ages 13+ for the following conditions:
Adjustment to illness or disability
Stress related conditions
Behavior management using applied behavior analysis
Individuals with cognitive impairments (intellectual disability, brain injury, dementia)
---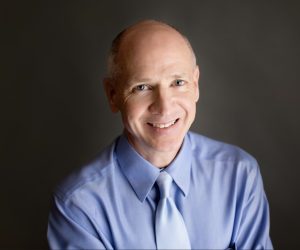 Dale Brown, Ph.D.
Pastoral Counselor
A pastor, counselor, coach, mentor, speaker and teacher for over 30 years, Dale has helped hundreds of people survive and thrive beyond the challenges of their lives. He offers individual and family therapy to adults and adolescents.
He holds a B.S. from the University of Texas and the M.Div. and Ph.D. degrees from Southwestern Baptist Theological Seminary. Dale has pastored six churches in Texas and New England, traveled and taught overseas and led Men's Retreats and Conferences. He has taught in numerous prisons and been a chaplain in the hospice, hospital and first responder settings. He has ministered in multiple prisons and worked with sex offenders and victims. His passion is to help people make a lasting impact on the world.
Dale is leading a Men's Divorce Recovery Support Group, which exists to Empower Divorced Men through Support, Knowledge & Encouragement to Survive & Thrive Beyond their Divorce to Become Resilient, Strong & Wise Men in Their World.
Dale's approach comes from Cognitive-Behavioral Theory, Solution-Focused Therapy and Family Systems Theory.
Dale's Specialties Include:
Managing Life Transitions
Personal Growth
Stress Management
Self-Esteem
Grief and Loss
Divorce Recovery
Christian Counseling
Anger Management
Crisis and trauma
Dating/Couples/Family Relationship Issues
Help and Healing for people suffering from spiritual and/or religious trauma
Aging and end-of-life issues
Problematic sexual behaviors/pornography addiction
His work with men includes:
Walking men through the initial shock and trauma of divorce.
Normalizing men's pain within the context of the spiritual journeys of men.
Helping men build resiliency.
Coaching men to healing and recovery.
Helping men discover patterns that sabotage relationships.
Coaching men in new relationships.
Dale is the author of the new book, Daily Survival Guide for Divorced Men: Surviving & Thriving Beyond Your Divorce.
NOTE: Pastoral Counselors are not allowed to bill insurance companies, so Dr. Brown is not in network with any insurance provider.
---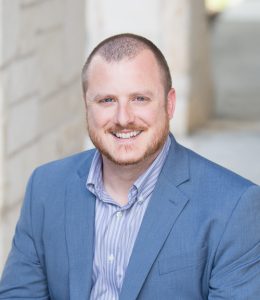 Tom Alexander, PhD, LPC
Tom Alexander is a Licensed Professional Counselor. He works with individuals and couples who are struggling with the difficulties that life brings their way: depression, anxiety, addiction, and the social and relational issues which emerge from these struggles. He is an EMDR trained clinician and is passionate about working with individuals who have experienced trauma. Tom has an affinity for working with men in recovery from addiction. He has several years of experience providing addiction treatment and and has earned a Ph.D. in Addiction Psychology.
Tom is a graduate of Arkansas State University's Rehabilitation Counseling program. His work has spanned a wide array of clientele, including those with bipolar disorder, psychotic disorders, PTSD, depression, anxiety, and personality disorders. If you or your loved one are seeking support in moving toward a better quality of life, please contact Tom for a consultation.
Areas of Specialty:
Depression
PTSD (EMDR Clinician)
Anxiety
Relationship issues
Men's issues in mental health
Anger and Depression
Overcoming mental health stigma
Addiction
Men's issues in recovery from addiction
Healthy sexuality
Finding purpose and meaning
Overcoming past trauma that contributes to addiction
Co-occurring Disorders
---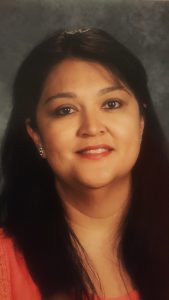 Veronica Casey, MA, LPC, NCC
Veronica believes choosing counseling is a big step towards discovery of yourself and identyfing life goals. She strives to help individuals who are confronted with difficult life transitions and create a supportive therapeutic space for clients to engage in healing and personal growth. Veronica is particularly passionate about helping clients to decrease and manage anxiety and supporting parents and their children in building positive bonds. She also has experience working in the public school setting and child protective services that includes family services and adoptions. She will listen and understand how to best support clients' individual needs. Veronica Casey graduated with a Master's degree in Professional Counseling from Texas State University and a Bachelor's Degree from University of Texas at Austin in Communication. She is a Licensed Professional Counselor and member of National Board for Certified Counselors since 2014. She welcomes clients of all backgrounds, gender, and sexual orientations. She provides individual, group and family counseling to adults and adolescents. She also provides play therapy to children.
Veronica's Specialties:
Depression
Anxiety Disorders
Trauma
Stress
Parenting
Adoptions
Grief and Loss
Building Healthy Relationships
Improving Self-esteem
---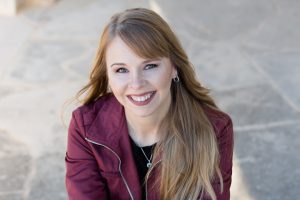 Selena Tyler, LPC
Needing a new way to alleviate distress and emotional discomfort? Selena Tyler is a Licensed Professional Counselor who can teach new ways of thinking, feeling and behaving that can increase overall health and well-being. She has a keen ability to assist those struggling from addictions, plus their family members who are impacted by those same addictions. Selena works with couples on a variety of issues, and is Gottman Level I and II trained for couples work.
Selena focuses on identifying values and learning ways to develop a value-driven life. She can help guide you during difficult situations and to learn new ways of having a different relationship with troublesome situations. Selena does offer mindfulness based skills so you can observe your thoughts and emotions in a more positive light.
Selena is a graduate of St. Edwards University with a Masters in Counseling. Her practice includes working with adolescents, individuals, couples and families.
Areas of specialty:
Anxiety
Depression
Addictions
Couples or Relationship Issues
Substance Abuse
Family Therapy
LGBTQ friendly
Grief and loss
Divorce/blended family issues
---