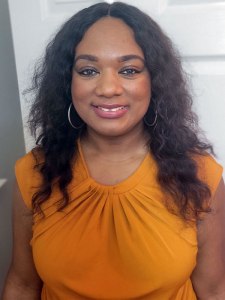 Accepting:
Pending:
Aetna
ASR
BCBS of MI
Beacon Health Options
Behavioral Health Systems
Blue Care Network
Cigna
ComPsych
Humana
Magellan
Multiplan
Self Pay Rate: $99
Daliesha Robinson, LMSW-C
Philosophy of Care
Daliesha Robinson is a licensed master social worker in the state of Michigan who has over 13 years of experience providing clinical assessment, intense case management, therapeutic support, harm reduction, and prevention education to adults and adolescents seeking help with severe and persistent mental illness, substance use, short term and long term health problems, and overcoming homelessness. She completed her Bachelor of Social Work at Eastern Michigan University and received her Master of Social Work from the University of Michigan.
Daliesha customizes her therapy style based on the presenting needs of her clients. She is motivated to help them achieve their most desired goals. She utilizes a variety of therapeutic models such as Cognitive Behavioral Therapy and Motivational Interviewing. Daliesha is innovative, applies best practices, and support her clients from the beginning to the end.
Daliesha has worked with clients from all walks of life. The one thing they all have had in common was their need to share their story. Daliesha welcomes you to a safe and non judgmental space where you can feel free to share your story and gain a sense of relief.
Education
Masters of Social Work
University of Michigan
Specialties
Depression

Anxiety

Trauma

Substance Use

Stress Management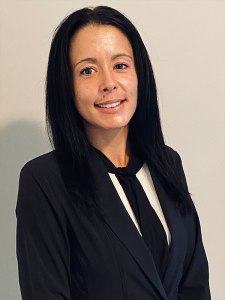 Accepting:
Pending:
Aetna
ASR
BCBS of MI
Beacon Health Options
Behavioral Health Systems
Blue Care Network
Cigna
ComPsych
Humana
Magellan
Multiplan
Tricare
Self Pay Rate: $99
Mara Trefry, LCSW-C
Philosophy of Care 
Mara Trefry is a licensed certified social worker with a passion to help patients improve  their functioning and quality of life through therapeutic interventions. Mara started in the  social work field working with individuals seeking treatment for mental health and  substance abuse issues. Over the years she has had the opportunity to work with  diverse populations and treat individuals with various disorders and specialized needs.  She has experience working in inpatient settings, outpatient services and partial  hospitalization programs. She has treated children, adolescents and adults, as well as  provided family supportive services. Mara possesses strong skills in individual and  group counseling, case management, crisis intervention and psychosocial assessments. 
Mara earned a bachelor's degree in social work in 2006 from University of Toledo. In  2008 she gained more experience and earned a master's degree in social work from the  University of Michigan. The MSW area of concentration was in mental health and  interpersonal practice. Through her education and acquired experience in the field of  social work she has developed extensive knowledge in various treatment approaches to  meet the needs of clients. Current focus includes mental health treatment in  conjunction with dual diagnosis treatment. She applies a clinical approach to ensure  quality therapeutic care to individuals seeking therapy for substance abuse, dual  diagnosis, psychiatric or emotional disorders. 
Mara is dedicated and motivated to provide treatment to children, adolescents and adult  patients. She is committed to providing treatment focused on addressing client needs  through diagnosing, completing assessments and providing therapy to meet the  patient's needs. Mara has incorporated a treatment approach focused on individualized  treatment plans and utilizing various treatment models to help each patient meet their  goals and objectives. 
Education 
Master's Degree in Social Work
University of Michigan 
Specialties 
Adjustment Disorders 

Anxiety Disorders 

Chemical Dependency 

Depression 

Dual Diagnosis 

Mental Illness 

Mood Disorders 

Personality Disorders 

Posttraumatic Stress Disorder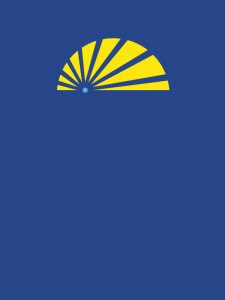 Accepting:
Aetna
ASR
BCBS of MI
Beacon Health Options
Behavioral Health Systems
Blue Care Network
Cigna
ComPsych
Humana
Magellan
Multiplan
Tricare
Self Pay Rate: $199: Intake $149: Follow-ups
Christina Griffin, PMHNP
Philosophy of Care
Christina Griffin is a dual certified adult gerontology and psychiatric mental health nurse practitioner with training and experience treating patients with psychiatric disorders across the lifespan and across practice settings, from hospitals to outpatient clinics, who specializes in treating anxiety, mood disorders and depression. As a nurse practitioner, her experience includes inpatient geriatrics, palliative medicine and medication management for adult and geriatric psychiatry. 
Christina's education includes a Master of Science in Nursing, Adult Gerontology Primary Care Nurse Practitioner specialization from Spring Arbor University, and a Post Master's Certification in Psychiatric Mental Health Nurse Practitioner from the University of St. Francis. Christina is passionate in promoting patient access to mental health care. Christina provides a humanistic philosophy of holistic care for mind, body, spirit, and a steadfast commitment to individualized and personalized care for patients.
Education
Spring Harbor University
Master of Science in Nursing
Specialties
18+ Medication Management