Daliesha Robinson, LMSW-C
Philosophy of Care
Daliesha Robinson is a Licensed Master Social Worker and a Certified Clinical Trauma Professional in the state of Michigan. She completed her Bachelor of Social Work at Eastern Michigan University and received her Master of Social Work from the University of Michigan. She has over 8 years of experience working with adolescents and adults living with the symptoms of depression, anxiety, PTSD,substance related addiction, life- cycle transitions, chronic health conditions, and more.
She is equipped with effective skills to conduct thorough biopsychosocial assessments, facilitate individual and group sessions, implement intensive case management, and activate crisis intervention when needed. She engages with a trauma informed approach and her practice includes a harm reduction philosophy.
Daliesha customizes her therapy style based on the presenting needs of her clients. She is motivated to help them achieve their most desired goals. She utilizes a variety of therapeutic models such as Cognitive Behavioral Therapy and Motivational Interviewing.She is innovative, applies best practices, and supports her clients from the beginning to the end.
Daliesha welcomes you to a safe and non judgmental space where you can feel comfortable to share your story and start on your journey to healing.
Education
Masters of Social Work
University of Michigan
Specialties
Depression

Anxiety

Trauma

Substance Use

Stress Management
Erin Flanagan, Supervisee in Social Work
Philosophy of Care
Erin Flanagan is a Resident Limited License Master Social Worker (LLMSW-R) with over 2 years of experience helping children, teens, and adults who are seeking assistance in managing the effects of chronic stress, low self-esteem, trauma and PTSD, women's issues, anxiety, depression, ADHD, anger, behavioral issues, poor coping skills, family conflict, grief, and more.
Erin earned her Master's degree in Social Work from Fordham University. Professionally, she's worked with and supported clients with a variety of needs and from different demographics. Most frequently, those struggling with emotional disorders, trauma, addictions/substance abuse, and dual diagnoses. She employs an individualistic approach to every client she works with, based on a thorough diagnosis and assessment of their specific situation and/or needs. Some of her most-used interventions and treatment modalities include cognitive behavioral therapy, solutions-focused, strengths-based perspective, and problem-solving approaches.
Erin takes great pride in working with clients to achieve their personal goals and is fully committed to providing each with individualized care and support to help them become the best versions of themselves. She believes that we all possess the inherited skills and tools we need to overcome, heal, and thrive. But sometimes, we just need a little assistance and support to uncover them.
Education
Masters of Social Work
Fordham University
Specialties
Anxiety

Depression

Coping Skills

Family Conflict

Mental Stress

Relationships

Self Esteem

Stress

Trauma and PTSD
Kelly Gardiner, PhD, PMHNP, CNS, BC
Philosophy of Care
Dr. Kelly Gardiner is an ANCC Board Certified Adult Psychiatric Clinical Nurse Specialist, a Psychiatric Mental Health Nurse Practitioner, and a Ph.D. in Public Health. Dr. Gardiner has 30 years of psychiatry experience in treating mild to severe mental illness in adults.
Suppose you have a mental health condition along with Multiple Sclerosis, a developmental disorder, sleep disorder, Parkinson's, dementia, HIV, a history of bariatric surgery, lupus, seizures, or a history of a brain injury (including stroke). In that case, she will enjoy working with you and collaborating care with your specialists and general medical provider.
If you don't have any of the above medical conditions, Dr. Gardiner would still love to work with you. Maybe it is time that you invested in yourself by getting an appointment? Dr. Gardiner works with you to decide the best plan of action to get you feeling better again. She uses the safest and least amount of medication for your condition. She will also explain your diagnosis to you and various treatment options available.
Education
Wayne State University
BSN, MSN, PhD
Specialties
Anxiety

Depression

Anger

Behavioral Issues

Bipolar

Sleep or Insomnia

Stress

Trauma & PTSD

Women's Issues
Mara Trefry, LCSW-C
Philosophy of Care 
Mara Trefry is a licensed certified social worker with a passion to help patients improve  their functioning and quality of life through therapeutic interventions. Mara started in the  social work field working with individuals seeking treatment for mental health and  substance abuse issues. Over the years she has had the opportunity to work with  diverse populations and treat individuals with various disorders and specialized needs.  She has experience working in inpatient settings, outpatient services and partial  hospitalization programs. She has treated children, adolescents and adults, as well as  provided family supportive services. Mara possesses strong skills in individual and  group counseling, case management, crisis intervention and psychosocial assessments. 
Mara earned a bachelor's degree in social work in 2006 from University of Toledo. In  2008 she gained more experience and earned a master's degree in social work from the  University of Michigan. The MSW area of concentration was in mental health and  interpersonal practice. Through her education and acquired experience in the field of  social work she has developed extensive knowledge in various treatment approaches to  meet the needs of clients. Current focus includes mental health treatment in  conjunction with dual diagnosis treatment. She applies a clinical approach to ensure  quality therapeutic care to individuals seeking therapy for substance abuse, dual  diagnosis, psychiatric or emotional disorders. 
Mara is dedicated and motivated to provide treatment to children, adolescents and adult  patients. She is committed to providing treatment focused on addressing client needs  through diagnosing, completing assessments and providing therapy to meet the  patient's needs. Mara has incorporated a treatment approach focused on individualized  treatment plans and utilizing various treatment models to help each patient meet their  goals and objectives. 
Education 
Master's Degree in Social Work
University of Michigan 
Specialties 
Adjustment Disorders 

Anxiety Disorders 

Chemical Dependency 

Depression 

Dual Diagnosis 

Mental Illness 

Mood Disorders 

Personality Disorders 

Posttraumatic Stress Disorder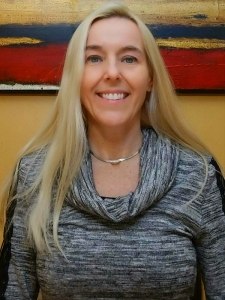 Self Pay Rate: $99
Wendy Svatora, LMSW-C
Philosophy of Care
Wendy Svatora is a Licensed Master Social Worker with over 20 years of experience providing help with a range of mental health challenges including anxiety, depression, post-traumatic stress disorder (PTSD), obsessive-compulsive disorder (OCD), attention-deficit/hyperactivity disorder, ADHD, autism spectrum disorder (ASD), eating disorders, medical hardships, aging issues, and more.
Wendy received her Master of Social Work from the University of Michigan. She understands that the relationship you have with your therapist is one that is crucial for your growth and uses a genuine, warm, and nonjudgmental approach with her clients to create that trust.
Wendy uses evidence-based practices like cognitive behavioral therapy (CBT), dialectical behavioral therapy (DBT), and motivational interviewing to move her clients toward their ultimate goals.
Education
Master of Social Work
University of Michigan
Specialties
Anxiety
Depression
Trauma
ADHD