Meet our Providers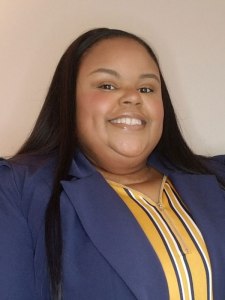 Self Pay Rate: $99
Jennifer Higgins, LMHC
Philosophy of Care
Jennifer Higgins Licensed Clinical Mental Health Counselor (LMHC) who specializes in treating depression, anxiety, bipolar disorder, borderline personality disorder, schizophrenia, post-traumatic stress syndrome (PTSD), trauma, and individuals within the LGBTQ+ community. Jennifer has over 10 years of experience in the mental health field and 5 years of experience as a counselor.
Jennifer completed both her bachelor's degree in Psychology and her Master of Arts (MA) in Clinical Mental Health Counseling from Chicago State University. She is a National Board Certified Counselor (NCC).
Jennifer would be honored to assist in supporting you through the challenges that life may bring. Using an eclectic approach, or many different therapy styles, she is able to pull from cognitive behavioral therapy (CBT), dialectical behavioral therapy (DBT), person-centered, motivational interviewing, positive therapy, reality therapy, and many more to uniquely craft a plan for treatment with the client at the center. Jennifer understands that you may have tried everything that you know and used all the tools in your toolbox. She wants to collaborate and explore new skills, new tips, new tricks, and develop new tools to put in your toolbox. Her hope is to create a safe space for you to feel comfortable sharing and allow her to assist you on your journey.
Education
Chicago State University
Master of Clinical Mental Health Counseling
Specialties
Depression

Anxiety

Trauma

LGBTQ+

PTSD

Adjustment Issues

Borderline Personality Disorder

Bipolar Disorders

Relational Issues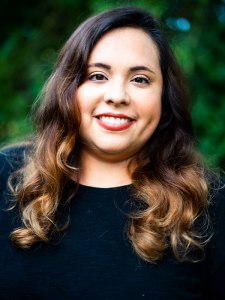 Self Pay Rate: $99
Jessica Mojica, LMHC
Philosophy of Care 
Jessica Mojica is a Licensed Mental Health Counselor in the state of Indiana who has over 10 years of experience providing case management and therapeutic care to children, adults, couples, parents and families seeking assistance with depression/anxiety, developmental disabilities, behavioral difficulties, trauma, domestic violence, life transitions and abuse issues. She has contracted with DCS to complete in-home Therapy for individuals dealing with abuse and neglect. She completed her Bachelor of Arts in Psychology and Writing at Anderson University, Anderson, IN and received her Master of Arts in Clinical Mental Health Counseling from Valparaiso University, Valparaiso, In. 
Jessica utilizes collaborative, strength based, cognitive behavioral, TFCBT, behavioral therapy, mindfulness based, interpersonal communication, solution focused and emotionally focused approaches to therapy. She maintains the creativity, flexibility and awareness necessary to best meet the needs of every individual and couple where they are. 
Jessica seeks to establish a warm and caring relationship with you in order to assist in building on your strengths and better collaborating with you towards meeting your goals and living the meaningful life you value and desire. 
Education 
Master of Clinical Mental Health Counseling
Valparaiso University 
Specialties 
Depression/anxiety 

Developmental disabilities 

Behavioral difficulties 

Trauma 

Domestic violence, 

Life transitions 

Abuse issues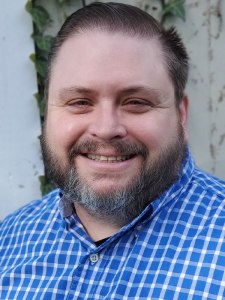 Self Pay Rate: $99
Tom Walters, LMHC
Philosophy of Care
Thomas "Tom" Walters is a Licensed Mental Health Counselor in the state of Indiana who has over 10 years of experience partnering with adolescents, adults, and couples seeking help with depression, anxiety, substance use, post-traumatic stress disorder, trauma, problematic sexual behaviors, and relationship issues.
Tom completed his Bachelor of Arts in Bible and Ministry from Bethel University and received his Master of Education in Counseling from Indiana University of South Bend. He utilizes cognitive-behavioral, strength-based, motivational interviewing, and solution-focused approaches to therapy providing a creative, intentional, and professional treatment setting, always meeting clients where they are in their journey and helping to develop goals to find emotional stability, improved relationships, improved functioning at work and home, and healthier relationships.
Through mutual respect and a warm and caring relationship, Tom will assist you with building on your strengths and help you achieve your goals, allowing you to live a more meaningful and fulfilling life, helping you not just survive but thrive in the areas of life you are seeking to improve.
Education
Indiana University of South Bend
Master's in Counseling
Specialties
Trauma

PTSD

Anxiety

Depression

Substance Use

Family Conflict

Adolescents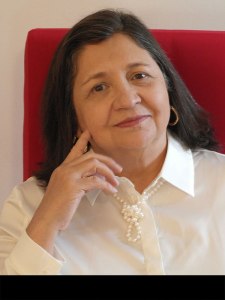 Self Pay Rate: $149
Veronica Medina, Ph.D., LCPC, LMHC
Philosophy of Care
Veronica Medina, PhD, is a Licensed Clinical Professional Counselor (LCPC), a Licensed Mental Health Counselor (LMHC), and an Organizational Psychologist with 24 years of experience in the mental health field. Dr. Medina completed her master's degree in Counseling at Valparaiso University and her doctorate in Organization Psychology (PhD) at Walden University. She is an adjunct professor with a health studies department where she teaches holistic medicine, human sexuality, stress management, and statistics. Dr. Medina recently completed trauma training with the Boston Trauma Center, under the direction of Bessel van der Kolk, a leader in trauma research.
Dr. Medina began her counseling career in 1995. Her first job was with the Aliveness Project in Gary, Indiana, which serviced the LGBTQ community and provided outreach/prevention. Counselor Medina found additional opportunities in Illinois servicing the Spanish-speaking communities with Chicago Catholic Charities. Then she started to feel the symptoms of secondary trauma, which included compassion fatigue and doubt in her abilities. Dr. Medina decided to return to graduate school to learn more about burnout, stress, anxiety, and the mind-body connection. Eventually, she understood how this affected the individual and the individual in the organization.
Dr. Medina agrees with Freud's belief that everyone should be able to Love and Work. We should love our work and understand love. If we do not have any problems with Love and Work, we will thrive. When a person experiences an imbalance with Love or Work, they become stressed. As time goes by, a stressed person will develop symptoms of anxiety and depression. Research has shown us that untreated stress accumulates in the body and can cause physical illnesses. Talk therapy or cognitive-behavioral therapy (CBT), has been known to help in the reduction of stress.
Education
Valparaiso University
Masters in Counseling
Walden University
Doctorate in Organization Psychology
Specialties 
Cognitive Behavioral Therapy

Stress Management 

Work-Life balance

Anxiety 

Depression

Holistic Remedies

Somatic symptoms