Christian Counselors in Jacksonville, FL—Find Guidance and Support in Christian Counseling

Do you feel unlike yourself lately? Are you exhibiting serious symptoms of mental illness? Do you struggle to get along with your family or your spouse? Are you looking to get more happiness or fulfillment out of life? If you answered yes to any of these questions, and you are of the Christian faith, you might find Christian counseling especially beneficial. Christian counseling is meant for people who could use a little professional mental health help or support, of whom also are devoted to their Christianity. Christian counselors utilize their professional skills, knowledge, and training, as well as their own devotion to God and Christianity.
Faith is building on what you know is here so you can reach what you know is there. –Cullen Hightower
Thriveworks Jacksonville Counseling has Christian counselors on our team who would be happy to meet with you in an onsite or online session. Research shows that incorporating one's faith into mental health treatment can be beneficial. Further, leaning into one's faith, religion, or spirituality can prove to help them find relief during stressful or otherwise difficult situations.
What do you say? Do you think that Christian counseling could be a valuable service for you? If so, contact our Thriveworks Jacksonville office to schedule your Christian counseling appointment. We'll be happy to get you scheduled for your in-person or online session.
Christian Counseling Benefits: Is It Right for Me?
Christian counseling can help those who walk in the Christian faith to reconnect with God and lean on him as they work through their specific life challenges. Here are a few benefits that one might enjoy in Christian counseling:
Their counselor's shared Christian values and devotion to God: If you choose to work with a Thriveworks Jacksonville Christian Counselor, you don't have to wonder if they share in your faith. You can feel confident that they share your Christian values and are, too, devoted to God.
Empowerment to walk in God's light and trust His plan: Christian counselors understand that staying on the right path doesn't always go according to plan. Your counselor will listen to your woes and help to steer you in the right direction again. They will remind you of God's plan and also utilize his guiding principles to help you.
Pursuit of a higher goal and purpose: We all enter counseling with our own needs and goals. For example, one individual might pursue counseling because they are feeling depressed or anxious, while another person might seek mental health help because their marriage is hanging on by a thread. Whatever the case, your Christian counselor will help you work through your problems. They will also have a higher goal in mind for you, which is to bring you closer to God.
True healing and growth: Finally, your Christian counselor will help you find true healing and growth throughout the counseling process. We know that you might feel hopeless right now, but there is always hope. We are here to instill that hope in you again and help you find that healing you're looking for.
These are but a few of many benefits that you might find in Christian counseling. Truly, our Christian counselors care about their clients and want to help them walk closer to God. If you think that you could benefit from starting a relationship with one of our Christian counselors, please don't hesitate to reach out.
Schedule a Christian Counseling Appointment at Thriveworks Jacksonville, FL
The Christian counselors at Thriveworks Jacksonville are accepting new clients now! They want to help everyone they can in the Jacksonville, FL area. If you're interested in working with them in an online setting, you need only reside in the state of Florida. Now, to schedule your appointment, you can call our office or simply do so below.
Our Christian counselors will get to know you and then design a course of treatment that utilizes both therapeutic techniques and Christian principles. They have your best interest in mind and want to help you live a happier, more successful life. To begin making impactful changes in your life with our Christian counselors, reach out today!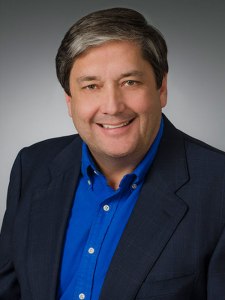 Self Pay Rate: $99
Ricky Thompson, MA, LMHC, NCC
Philosophy of Care
Ricky Thompson is a Licensed Mental Health Counselor, a National Certified Counselor (NCC), a Certified Clinical Anxiety Treatment Professional (CCATP) as well as a Certified Grief Counselor Specialist (CGCS). He specializes in anger management, anxiety, behavioral issues, bipolar disorder, conflict resolution, couples counseling, depression, family counseling, grief and loss, self-esteem, self-harm, sleeping disorders, stress management, and substance abuse.
In addition to having earned a Master of Arts Degree in Mental Health Counseling, Ricky has a specialized concentration in Marriage and Family Therapy. This includes additional education in theories of family process and development, and couples and family counseling. Ricky has also received training in the Gottman Method for couples. Additionally, he helped develop a substance abuse program that is approved by the state of Florida and has received training for sleep issues from the University of Pennsylvania for cognitive behavioral therapy (CBT) for insomnia.
Ricky's focus is to help individuals, couples, and families take back control of their lives. His therapeutic approach is to provide support and practical feedback to help you address life's challenges. Ricky will use proven interventions to offer a personalized approach for each client. With compassion and acceptance, he will work with you to help build on your strengths to attain the personal growth you are committed to accomplishing.
"A strong therapeutic relationship is the foundation to make lasting change. While we can not change the past, together we will make the changes necessary to give you the life you desire and deserve," says Ricky. "Congratulations on taking this important first action toward making the changes you desire in your life."
Specialties
Anger Management
Anxiety
Behavioral Issues
Bipolar
Conflict Resolution
Couples Counseling
Depression
Family Counseling
Grief & Loss
Self-Esteem
Self-Harm
Sleeping Disorders / Insomnia
Stress Management
Substance Abuse / Addiction and Recovery