Meet our Counselors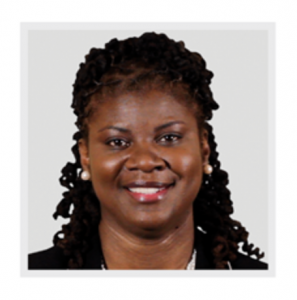 Colette Brooks, MA, Ed and Owner
We walk through life viewing the world through our own unique experiences. It's like looking at the world through a straw. Try this: Take your hand and form a circle with all your fingers. Now look through that circle. Notice how limited your view is?
Now, imagine opening New Possibilities and New Potential that broadens your view. Just widen your circle of fingers. Essentially your straw widens and your view expands. This is what coaching is all about. As a Life Coach, I focus on what is going on right now, help you examine obstacles and determine the course of action to move your life in the direction you desire. I believe that you already have what you need to succeed; the inner wisdom and strength to Make it Happen! You have the Answers and I have the Questions! Together, we identify goals and build a plan of action to help you get clear, unstuck and find balance.
As a military spouse (Retired Army) and business executive, Colette brings a wealth of experience to her role as a Life Coach and owner of Thriveworks Fredericksburg. She has been recognized for her skills by CEO Magazine with the Executive Management Award, holds a BS in Business, a MA in Education and Human Development and a MA in Mental Health Counseling (To be conferred May 2018).
Colette can help with:
Life Coaching
Career and life transitions
Building mental toughness
Accomplishing personal or career goals
Identifying your gifts
---
Johnathan Crawford, LPC
Johnathan Crawford is a Licensed Professional Counselor with over six years of experience providing counseling services to adults and children with a wide array of behavioral health disorders. He holds a Bachelor's of Science in Social Work and a Master's of Science in College and Community Counseling, both from Longwood University. Johnathan has worked in community behavioral health since 2009 – first as a case manager, then a therapist, and most recently, providing clinical supervision to counselors working toward licensure.
Johnathan uses a person-centered, recovery oriented approach to help individuals achieve their self-identified goals. He is trained in Motivational Interviewing, Cognitive Behavioral Therapy, Dialectical Behavioral Therapy, and is a certified Trauma-focused CBT provider for children and adolescents who have experienced trauma.
In his free time, Johnathan enjoys cooking, traveling, and spending time with his partner and their three dogs.
Johnathan can help with:
Depression
Anxiety
Substance use disorders
Trauma recovery
Recovery from persistent mental illness
Oppositional and Conduct disorders
Co-occurring disorders
LGBTQ issues
Chronic suicidality
Self-harm behaviors
---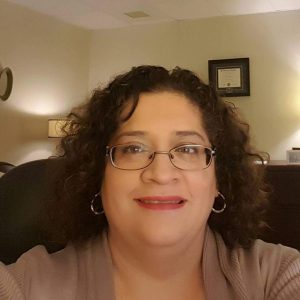 Eydie Guerrero, LCSW
Are you ready to identify and explore road blocks to your happiness, health and hope?
Eydie Guerrero has been a Licensed Clinical Social Worker for over twelve years in the commonwealth of Virginia. She holds a Bachelor's of Arts in Organizational Communication and a Master's of Social Work both from the University of Michigan.
Eydie works with clients (ages 13+) to create a safe environment to explore issues. Eydie has specialized training in critical incident response to work with EMS, Fire, Police and Military populations. She uses Cognitive Behavioral and Solution Focused Therapies to challenge and support individuals and families to healthy outcomes. These techniques, can improve quality of life by changing negative thought patterns and behaviors. She also uses Meditation and Mindfulness to support the goals of my clients. Additionally, she also consults with organizations to address workplace issues and initiatives for health and wellness. Eydie can help with:
Addiction/Dual Diagnosis
Anxiety
Bipolar Disorder
Depression
Grief
Substance Abuse
Trauma (PTSD)
Eydie has specialized training in critical incident response to work with EMS, Fire, Police and Military populations. She also consults with organizations to address workplace issues and initiatives for health and wellness.
---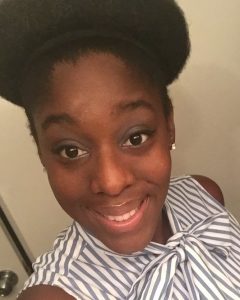 Antaysia Thomas, MSW
Antaysia (Supervisee in Social Work) has worked with adolescents and families in the past five years in a variety of settings. Antaysia has worked with individuals and groups to rebuild family bonds, understand their mental health struggles, and take the appropriate steps to be in control of their lives. Antaysia believes that through counseling, psycho-education, and goal setting individuals can overcome life's battles and be successful. She is currently completing her residency to earn her license as a Clinical Social Worker. She earned her Masters in Clinical Social Work at Howard University in Washington, DC. Antaysia works with individuals struggling with:
Depression & Mood Disorders
Anxiety & Panic Disorders
Interpersonal conflicts
Low self esteem
ADHD
Trauma
---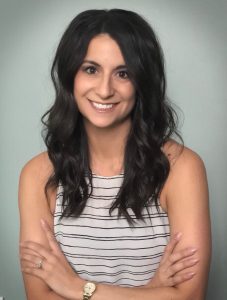 Whitney Wiley, MA Resident in Professional Counseling
Whitney Wiley enjoys working with children, adolescents, young adults, families and couples. She incorporates Cognitive Behavioral Therapy to assist individuals with processing thoughts and behaviors and developing solid coping skills. She also utilizes Strategic Family Therapy to help improve relationships and family dynamics. As a military spouse, she understands the unique needs of military families.
Whitney is a Resident in Professional Counseling working towards her licensure in the state of Virginia. She holds a Bachelor's of Science in Human Services and a Master's of Arts in Marriage and Family Therapy from Liberty University.
Whitney can help with:
Grief
Anxiety
Trauma recovery
Low Self-Esteem
Self-Harm behaviors
Family Relationships
Depression and Mood Disorders
Attention Deficit Hyperactivity Disorder
---
Krista Hale, LPC
Krista has worked with children and families in a variety of settings. She enjoys providing help and support to individuals of all ages, couples, families, and groups in diverse life situations.
A holistic counselor, Krista uses a person-centered approach which is accepting and non-judgmental and is respectful of other's world views. A warm, intuitive, and empathic counselor with a sense of humor, Krista helps clients flourish despite life's setbacks. Depending on the needs of her clientele, she utilizes a variety of evidence-based interventions drawing from theoretical orientations such as Cognitive Behavioral Therapy (CBT), Solution-focused Therapy, Trauma Informed Care, and Motivational Interviewing, as well as incorporating non-traditional interventions that complement healing such as expressive arts and meditation.
Krista holds a BSW and MS in Counseling. She is a member of the Virginia Counselor's Association. Krista enjoys spending time with her four children and grandchildren, gardening, cooking, traveling, writing, and photography.
Book your appointment today and begin your journey to a better life.
Krista can help with:
Couples therapy
Depression
Trauma
Anxiety
Gender Identity
Mood Disorder
Suicidality
Self-harm behaviors
---
Kate Fountain, MA Resident in Professional Counseling
Kate brings over 5 years experience working with families. She enjoys working with adults, children and families experiencing a variety of issues. She includes CBT, Mindfulness and Narrative therapy techniques to assist clients in healing and creating positive change in their lives. She is passionate about offering counseling that is non-judgmental and supportive for every client.
Kate is a Resident in Professional Counseling working towards her licensure in the state of Virginia. She holds a Master of Arts degree in Professional Counseling from Liberty University.
Kate can help with:
Grief
Anger
Stress
Anxiety
Coping Skills
Family Relationships
Life Transitions
Peer Relationships
Women's Issues
Interpersonal Conflicts
Depression and Mood Disorders
Trauma recovery
---