The TherapyLand® Way
These principals are in addition to (not excluding) professional and state-mandated standards of care and ethical codes.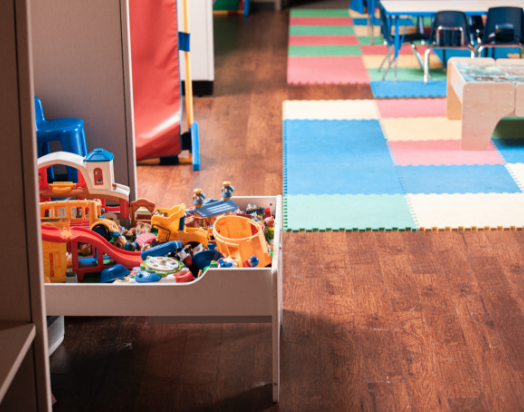 Clinical Excellence
All TherapyLand® providers, in addition to clinical licensure, must hold an advanced certificate in child therapy, possess documented supervised clinical experience working with children, or be actively participating in clinical supervision while pursuing a child therapy credential.

Safety
All TherapyLand® providers and administrative team members undergo a criminal background check prior to their employment. Moreover, all team members are monitored on an ongoing, monthly basis to ensure no one has been added to an OIG/SAM federal or state exclusion list.
Collaborative Care Planning
We respect the rights of parents/guardians to make informed decisions about their child's care without pressure. Also, we believe children can participate in treatment decisions in a meaningful way, in accordance with their cognitive and emotional development. We take a family-based clinical approach when a child and guardian disagree.
Care Coordination
For the benefit of children and guardians, we coordinate care, as allowed and appropriate, with children's other helping professionals including pediatricians, teachers, other mental health professionals, extended family/caregivers, and others.

Engaging Environment
TherapyLand® child therapy spaces are kept in excellent condition. They are carefully and professionally designed to be inviting and engaging, but not over-stimulating. In addition, they are kept consistent so that each time a child arrives the space is how the child remembers it.

Developmental Insight
We prioritize understanding a child's developmental stage, emotional development and cognitive ability when providing care and/or making care recommendations. We are focused on helping the children we serve experience successful, optimal development.

Child Expression
At TherapyLand®, we provide every child a safe, clean, and welcoming space that encourages free communication and emotional expression. We take care to stock novel therapy toys/tools of the highest quality, designed to help children share complex thoughts and feelings. Every TherapyLand® play therapy space offers designated areas for: home/kitchen play, sand box play, dress up, blocks, aggressive toys, puppets, nurturing toys, art supplies, and more.

Optimal Wellbeing
We strive to facilitate optimal wellbeing, functioning and development for the children we serve. We base our care methods on scientific knowledge including professional research, clinical experience and sound judgment. We spend the time to develop a comprehensive and accurate understanding of each child, as well as the child's family and environment, to inform the most appropriate clinical care.