Have you noticed that your child or teenager isn't feeling like themselves lately? Maybe they've been struggling with their own issues for some time, but you haven't quite known how to help them. Perhaps they've been dealing with academic issues at school coping with bullying, sibling-to-sibling rivalries, or have dealt with family trauma that has left them with emotional pain. Whatever the issue is, as a parent or caretaker, your instinct is to help. But when it feels like there's no way to address what they're going through, it may be time to turn to a mental health professional for expert insight and support. 
At Thriveworks in Grand Prairie, TX, our child therapists are specially trained to work with children, from toddlers up to teenagers who may be preparing for college and the world beyond the nest. If you're looking to give your child or teen an extra leg up, are concerned about their wellbeing, or are seeking assistance in treating mental health conditions, our child therapists are here to help. 
How Can Child Therapy Help? 
Child therapists utilize an eclectic array of therapeutic methods to help address the issues that your child may have. The approach often varies, and may depend in part on your child's age; for example, a high schooler is likely not to benefit from the same approach that one of our child therapists may use in treating a toddler. That's why we base every session on a foundation of personalized treatment, which may include, but isn't limited to: 
Play therapy:

Play therapy is another approach that is often utilized in treating younger children. It helps kids explore their thoughts and emotions naturally and freely through play! Play therapy often takes place in a room specifically set up for children, complete with toys, coloring exercises, and more. They'll have a safe and conducive space to encourage this free expression and exploration. As the child enjoys their time freely, one of our counselors or therapists will observe the way they interact with their environment and the ways in which they express themselves. 

Cognitive behavioral therapy (CBT):

CBT is a common type of talk therapy, arguably the most popular form of psychotherapy in modern counseling and therapeutic approaches. Closely related to dialectal behavioral therapy (DBT), CBT has become widely popular because of its success in addressing and managing the symptoms of a wide variety of mental health conditions, including depression, anxiety, PTSD, and more. CBT can help children learn to identify the harmful impact of negative thought loops, and may prevent them from overlooking the consequences of impulsive actions and behaviors. 

Dialectal behavioral therapy (DBT):

DBT is an approach that aims to improve the way that your child understands their interpersonal relationships and how they communicate within them. This type of therapy involves your child or teenager actively talking with a therapist in order to learn better communication skills, as well as how to de-escalate situations when dealing with strong emotions such as anger, resentment, or stress. This type of therapy is especially beneficial for children or teens who are dealing with borderline personality disorder, ADHD, depression, and other conditions that affect emotional regulation. 
While these three therapeutic approaches are typically the most common techniques that our child therapists may utilize, individual methodologies may differ from provider to provider. You can inquire about what therapeutic approaches your child's therapist will use by calling our office or reaching out online to learn more. 
When Is Child Therapy Necessary? 
At Thriveworks in Grand Prairie, TX, our child therapists and counselors can help teens and children to connect their thought processes with the world around them, to better understand the way that their emotions and actions can impact their personal relationships, and future. That being said, there's no universal rule that dictates therapy is necessary—but it's helpful for children of all ages to attend therapy or counseling. That's because treatment is focused on continuous growth and development, not on perfection. 
In sessions with a child therapist, your teen or child will learn to balance their mental health needs with a professional's assistance. From emotional regulation to learning how to cope with the effects of bullying or entering the workforce, Thriveworks in Grand Prairie can help. That's why personalized care is integrated into every session; your child's individual needs come first. 
Though child therapy can assist children at any point in their development, there are specific instances where therapy will be especially beneficial, including difficult life transitions, including: 
Academic issues, such as learning disabilities

Peer-to-peer bullying, whether they are receiving or bullying themselves

Stress or anger related to hearing, sight, or speech impediments 

Sibling-to-sibling relationship dysfunctions

Past or recent physical abuse or sexual trauma 

Divorce or bereavement in the family 

A tense child-parent relationship

Sexuality-based issues, including gender identity issues 

And many other issues 
At Thriveworks in Grand Prairie, TX we only hire the top 4% of providers. Your child or teenager's mental health is our number one priority and with expert care from experienced providers, you can rest assured that with each session, they'll start moving towards balancing their mental health while learning the skills they need to grow. 
Schedule a Session for Your Child at Thriveworks in Grand Prairie, TX
When you're ready to connect your child or teenager with a mental health professional that can assist them and help them move forward, you can call our office to schedule an appointment, or go online to book a session today. While it's difficult to see your child struggling with mental health conditions, personal concerns, or difficult life transitions, your family doesn't need to cope with the effects alone. Confide in a child therapist at Thriveworks—our team is ready to work with your child, offering personalized treatment from empathetic mental health professionals.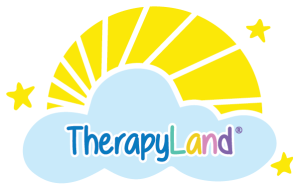 Child Therapy — TherapyLand™
Our Grand Prairie, TX office is a TherapyLand location: A positive, empowering place for kids to get the mental health care they deserve. Equipped with sandboxes, dollhouses, easels, puppets, blocks, basketball hoops, and other tools, our play therapy rooms are designed to help kids explore and express their emotions. Learn more about TherapyLand and how it could help your child.